21 Oct, 2016
Bangkok – October is an important month for the Thai travel industry. On the inbound sector, it marks the start of the "high season". On the outbound sector, it is the school holiday period during which many Thai families take a trip abroad.
News of the death of His Majesty King Bhumibhol Adulyadej on Oct 13 created a damper on both, as indicated by the following statistics, all sourced from the Ministry of Tourism and Sports. Overall, the impact seems to have been minimal on both inbound – outbound. However, news of a country in mourning with closure of popular entertainment spots and restricted opening hours of tourist attractions has led to cancellations, especially in the MICE sector.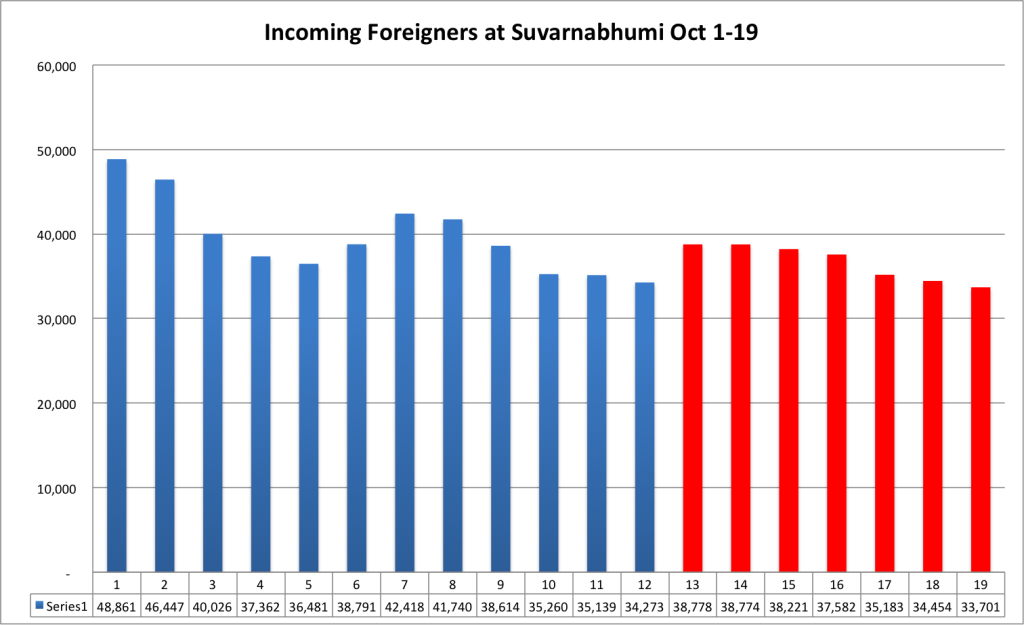 Although there appears to be a clear decline in inbound foreigners at Thailand's main gateway airport, the decline actually was worse between Oct 1-5, before the King's passing. So, it may not necessarily be indicative of any long-term trend.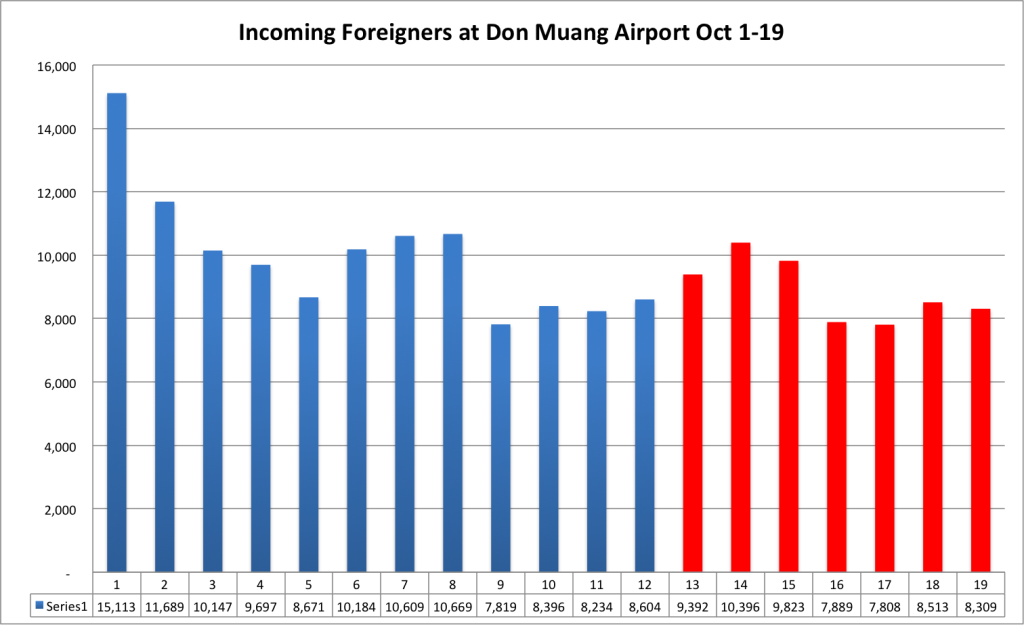 DM is Bangkok's second airport for the low-cost carriers. Again, the scale of the post-Oct 13 decline is much less than that between Oct 1-5. There is a small danger sign, though: the number of daily arrivals between Oct 16-19 is somewhat flat.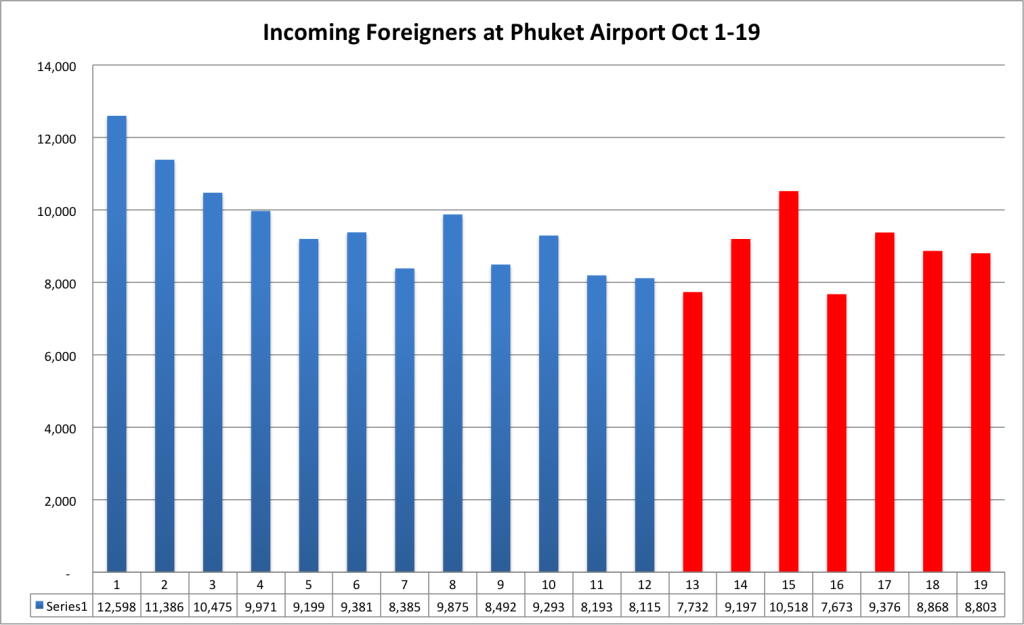 A sharp increase between Oct 13-15, was followed by a sharp fall on Oct 16. Phuket is Thailand's second most important gateway, with a rapidly growing number of flights from within ASEAN and the Asia-Pacific. It attracts a large number of short-haul, short-break holidaymakers from the region.
This chart shows outbound Thai traffic plunged between Oct 14-17 but was back to normal on Oct 19.
Most Thais are using low-cost airlines for outbound travel, so this chart indicates a strong plunge from Don Muang, the LCC airport, between Oct 14-15 and then flat until Oct 18. After that, it began rising again.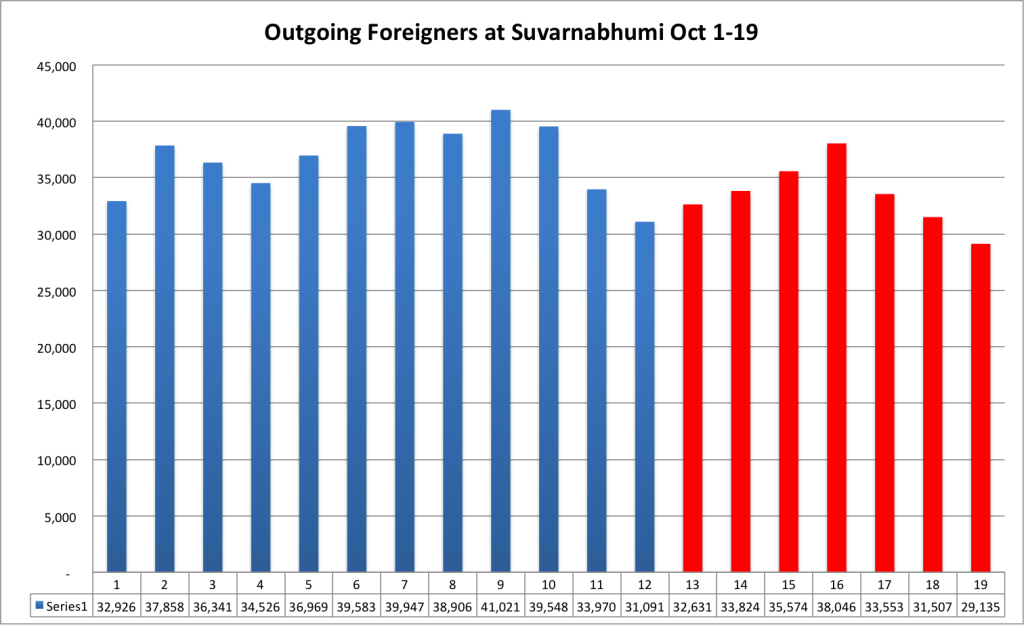 Quite a few foreigners began leaving Thailand after Oct 13. This could be due to the closure of the entertainment spots and other restrictions imposed during the mourning period. The number of daily departures began declining after Oct 16.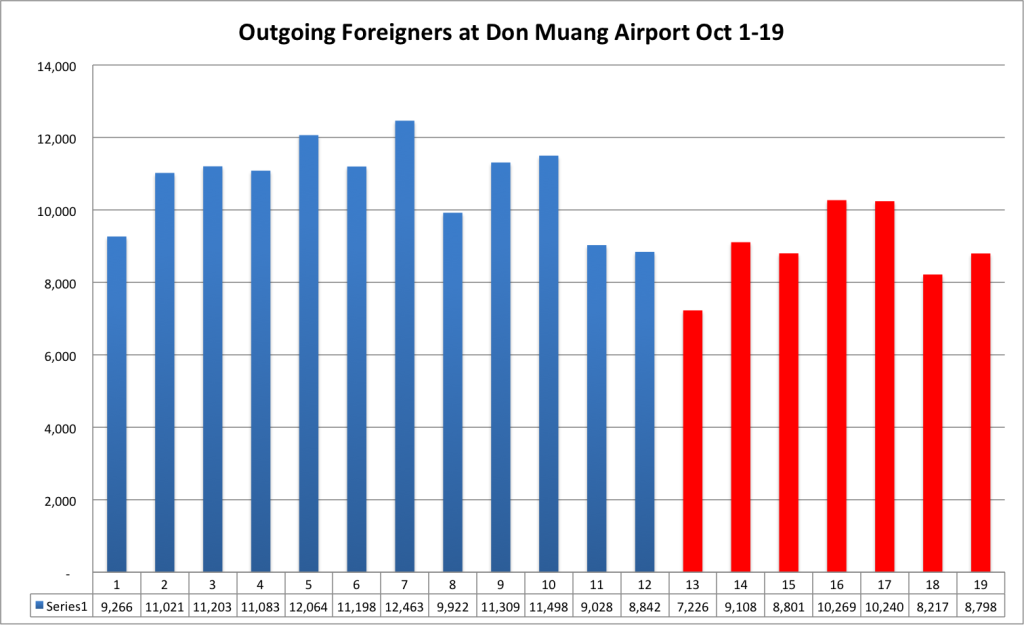 This shows the same trend as with Suvarnabhumi airport.
Phuket is a very popular entertainment spot and got hit by a significant number of post-Oct 13 departures.
 Thais began returning home in significant numbers after the King's death.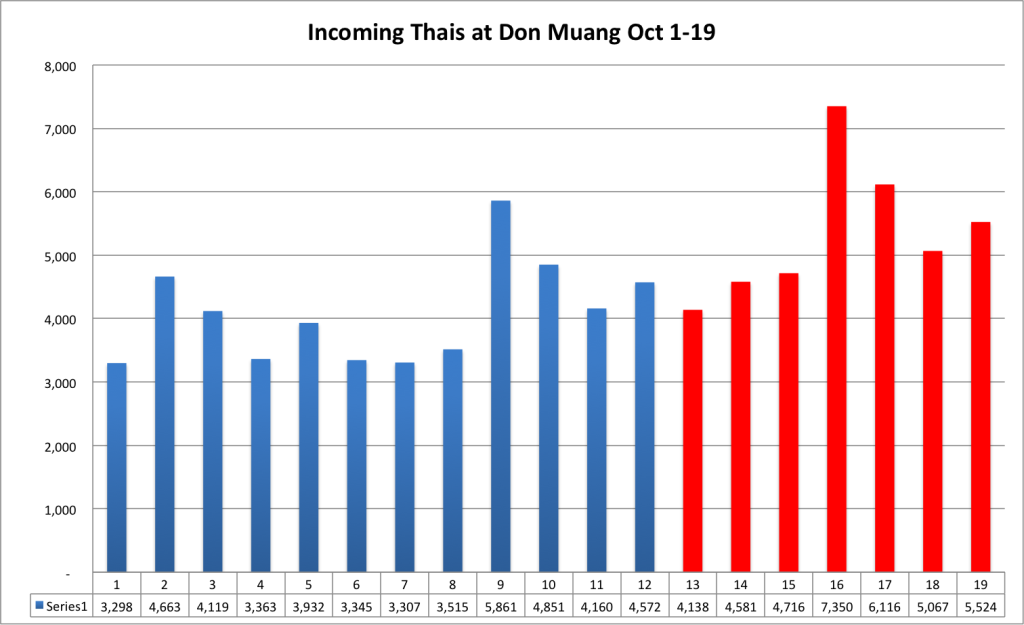 The number of returning Thais hit a peak on Oct 16.