10 Aug, 2023
Bangkok – Thailand's travel industry communications entered a new era on 9 Aug 2023 with the first fully-hosted fam trips exclusively designed for 60 influencers and social-media bloggers commanding a total claimed following of 26 million. Effectively, it marked the beginning of the end of decades of relations with the legacy media, especially the travel trade, which now will have to seriously ponder the impact of this shift on its own survival.
The influencers hailed from China, India, Korea, Poland, Spain, Taiwan, Philippines, Australia, Russia, Japan, Malaysia, Indonesia, Italy, France, Thailand, Singapore, Sweden, New Zealand and Vietnam, all operating on mainstream social media channels such as Instagram, Facebook, YouTube, etc. Several were expatriates based in Bangkok, Phuket and Samui but writing for audiences in their home countries.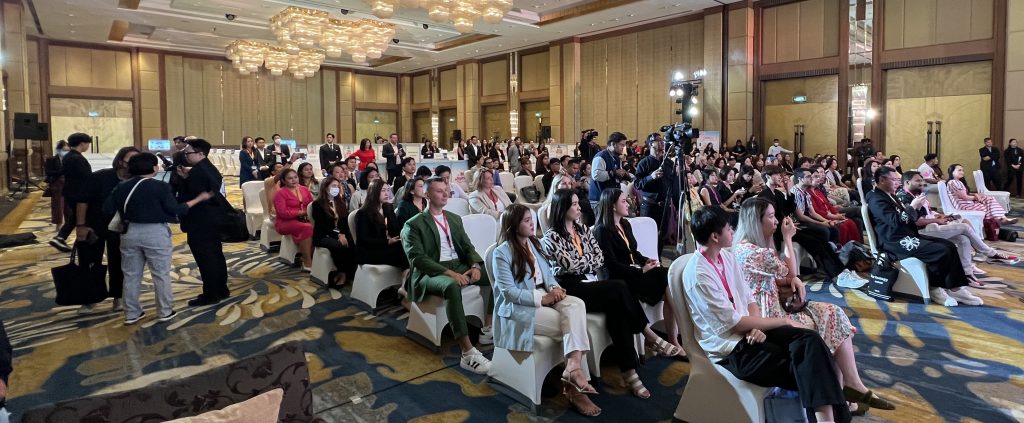 Their repertoire covered multiple areas ranging from lifestyle and food to health & wellness and family travel. Their demographic profile included two husband-and-wife teams and one brother-and-sister team. A few were former language teachers turned influencers. One Chinese couple living in Thailand for 10 years spoke Thai better than English.
One Japanese former football player and his wife said they had a great love for durian. A Japanese influencer was a former hotel staffer in Phuket who got laid off during the Covid crisis and returned to the resort island after the pandemic in her new avatar as a social media star. Another Japanese influencer is married to a Thai.
They were warmly welcomed at the entrance with an opportunity to be photographed with one of Thailand's most stunning Unique Selling Propositions, straight from the famous Tiffany's show in Pattaya.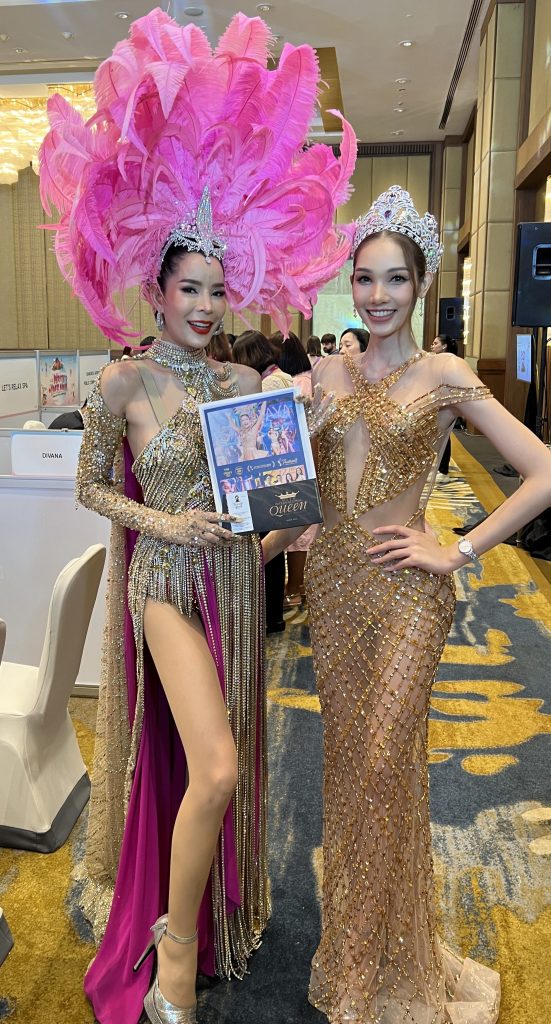 In his opening remarks, Mr Chattan Kunjara na Ayutthaya, Deputy Governor for Marketing Communications, Tourism Authority of Thailand, referred to it as an "historic monumental activity that we have not done before." He referred to the influencers as "the best of the best" who had been specially selected for the trip after careful research by the TAT head office and branch offices abroad.
He said 2023 and 2024 will be pivotal for Thai tourism. "For years we have advertised and promoted our popular tourism assets, such as shopping, beaches, temples, food. Now we want to go a bit deeper to promote meaningful experiences designed around five themes that best project Thailand's soft power: Food, Festivals, Fashion, Film and Fight.
He said that based on the theme of "Write Your Own Amazing New Chapters," the tours have been designed to help influencers see for themselves what Thailand has to offer, have a wonderful time and tell the world about their meaningful experiences.
These experiences covered not just the tour spots, he said. "They can also include meaningful experiences between you and the local people you meet, between you and your fellow travellers, even between you and yourself…. if you can get to know yourself better while you travel."
He urged them to "please post as often as possible. We have set targets for this, and if you don't help us meet them, this will be the first and last time we will have such an event." Later, he told this editor the target was a total of 20 million impressions by all the influencers.
Mrs Choo Leng Goh, General Manager of the host hotel, The Athenee, also spoke, noting that the world has changed, and so has travel. More and more people are travelling to learn new things. They have become more responsible travellers and meaningful travel is line with that. She called on the influencers to follow suit in their communications with their respective followers and audiences.
After the opening speeches, the influencers had a speed-networking session with 50 travel industry companies to negotiate business deals. The full list of the participating companies is here: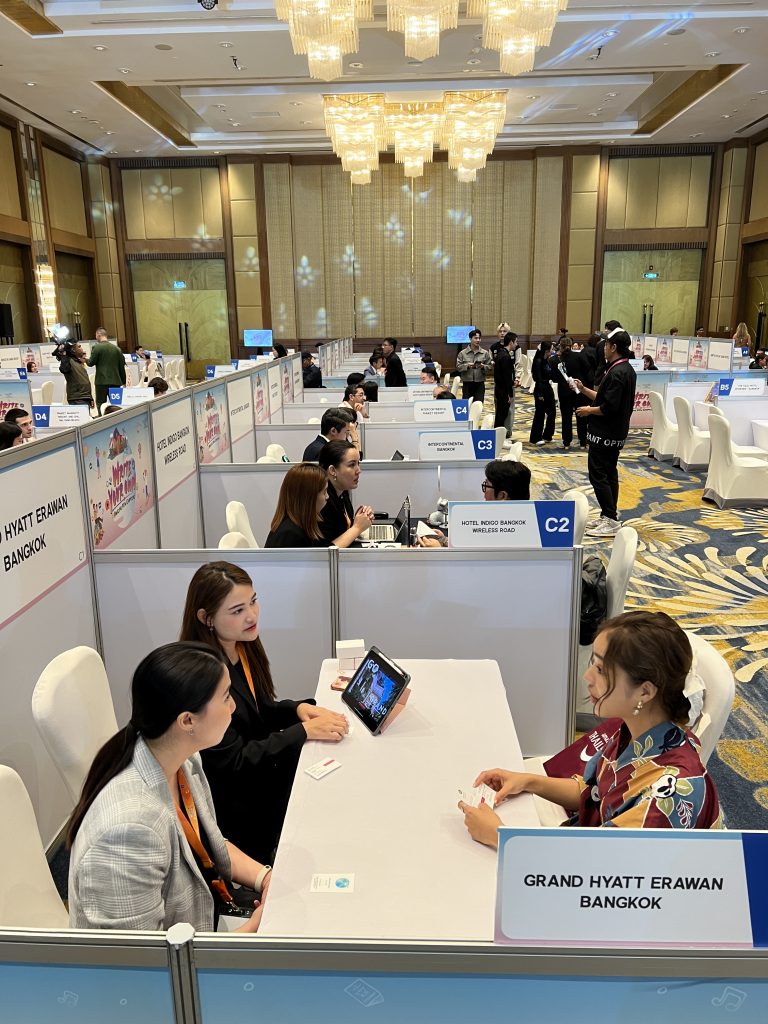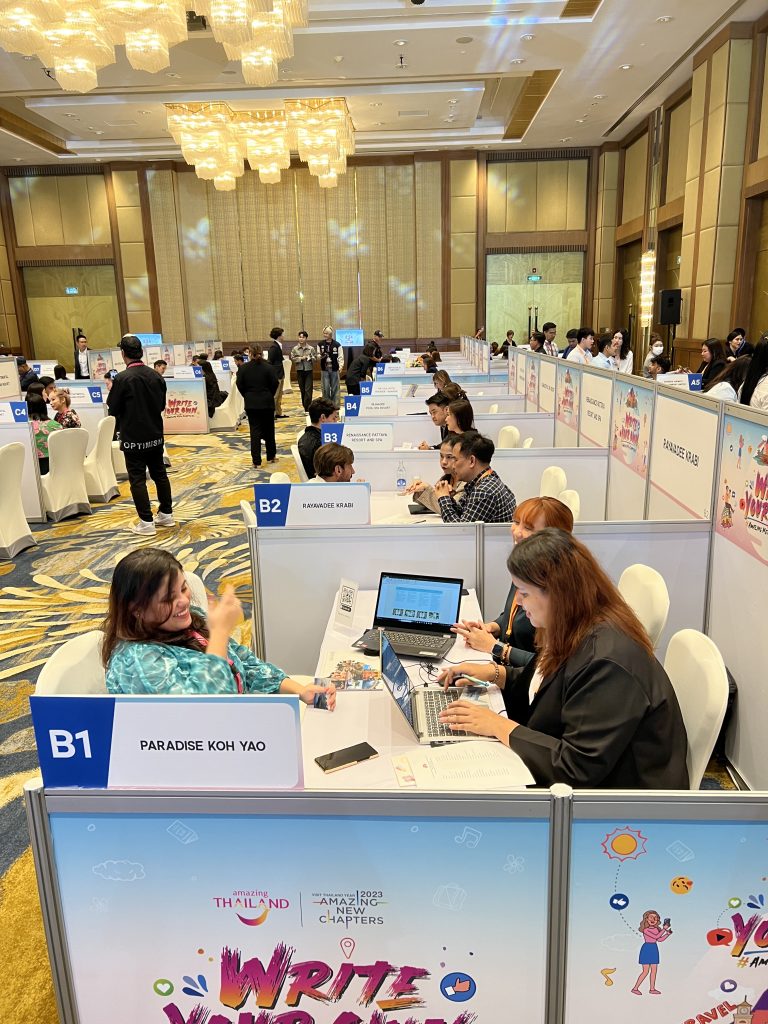 Here are the full itineraries of the three tours which tour operators and individual travellers may find very useful in designing their own programmes: