26 Jun, 2023
Bangkok – The Thai team involved in the failed bid for the Specialised Expo 2027/28 is closely analysing the reasons for the shocking loss, with a view to learning the lessons of the experience. As Thailand is not exactly well known for learning the lessons of any experience, especially the not so rosy ones, the outcome of that post-mortem will be closely watched to see if it is indeed an honest appraisal or yields just another "we did our best, now let's move on" report.
First, a humble recognition of the scale of the loss would be in order. In spite of a whopping budget allocation of 4.18 billion baht for the bidding process alone, and the work of highly-paid designers, planners, strategists and film-makers, Thailand mustered a paltry 16 out of 142 votes in the first round and 15 in the second round. It was outclassed by Serbia, a country that was reborn only in 2006 after decades of wars and internal conflict. In just a few years, Serbia has produced a champion tennis player and rebuilt itself to the point where it edged out Thailand, one of the world's foremost tourism destinations, as well as formidable competitors, the United States and Spain.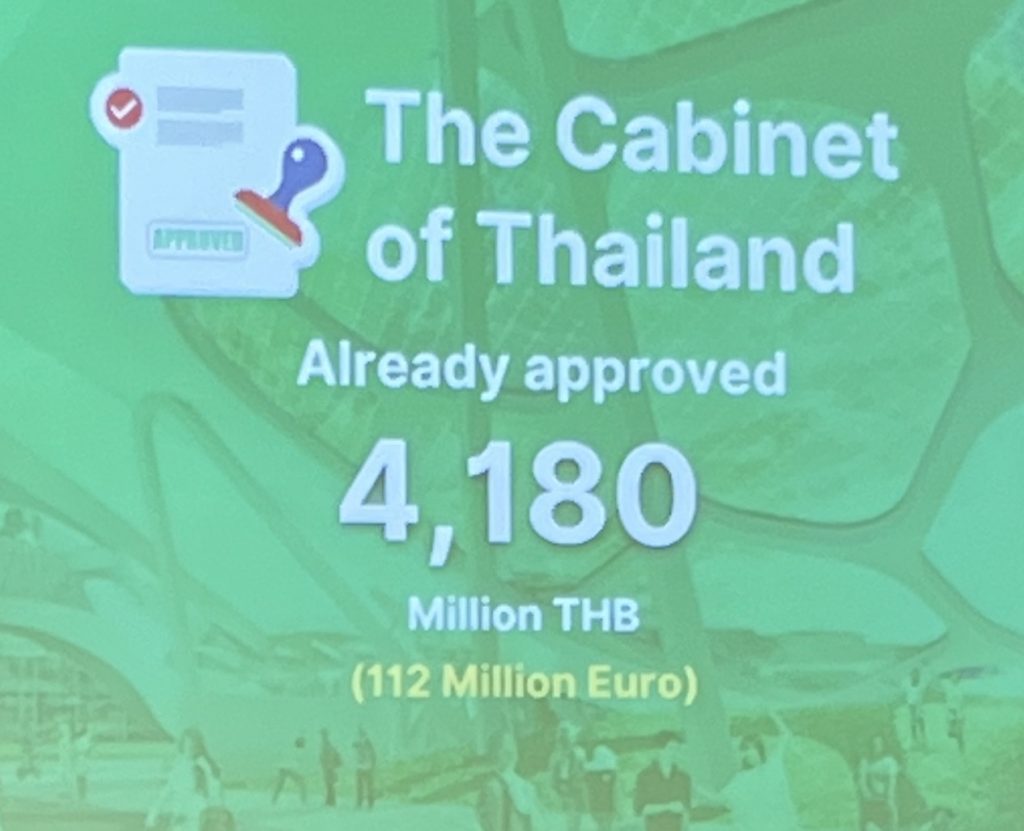 That alone is worth analysing. Bidding for these events is a long, arduous, time-consuming, expensive and painstaking process, involving diplomacy, lobbying, wheeling-and-dealing, ego-massaging, politics and preparations at multiple levels. How could a historic kingdom rooted in Buddhist faith, a rich civilisational heritage and the benevolent guidance of one of the greatest monarchs of the 20th century lose out to literally what could be called a "start-up" country?
Ideally, the Thai taxpaying public deserves some accountability. That appears unlikely but this Q&A-based analysis may set the ball rolling:
Why was Phuket chosen in the first place?
Was the presentation designed to showcase Phuket, or Thailand? If another Thai destination had been chosen, perhaps Thailand would have stood a better chance. As the chart below shows, South Thailand, with Phuket at its core, has the largest inventory of rooms across all categories of accommodation. Its rapid growth has created a huge imbalance with other regions. Neither has that growth been well-managed. The real-estate gold-rush has altered land-use patterns and strained municipal infrastructure services such as garbage disposal, waste-water management, fresh-water supplies, etc. All of that is well-known. Certainly, the local embassies of the voting countries would have communicated it to their respective governments.
What would have been the environmental impact of the construction phase?
The grand development plan for the Expo site would have required extensive construction. An otherwise idyllic island would have been seriously disrupted by the deployment of tons of machinery and building materiel, the influx of thousands of construction workers, etc. That would have aggravated traffic conditions, strained the environment and impacted the quality of life, perhaps even driving business away well before 2028.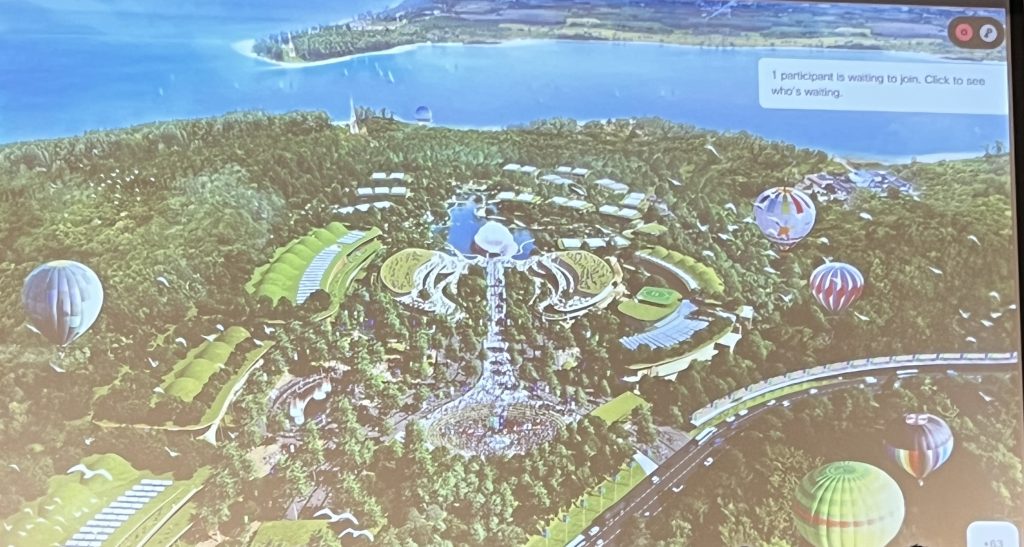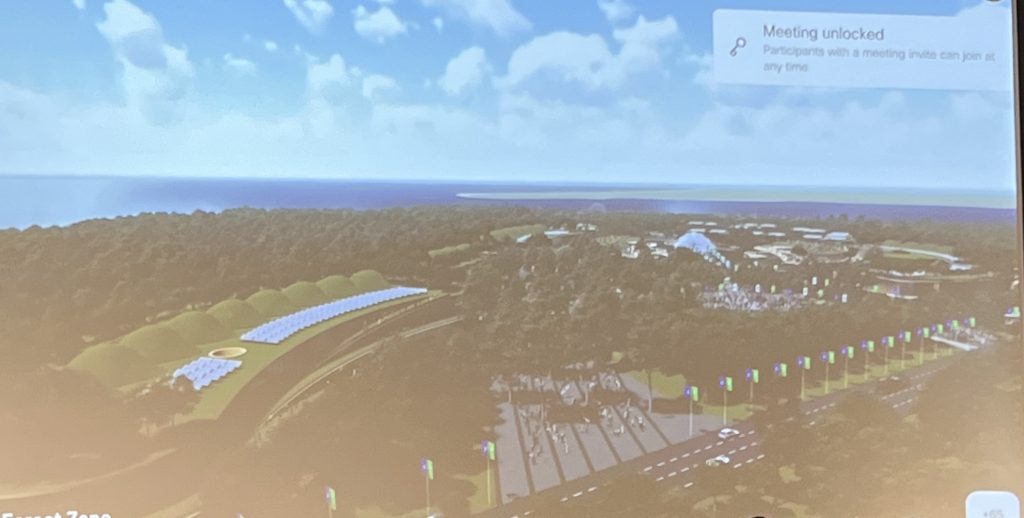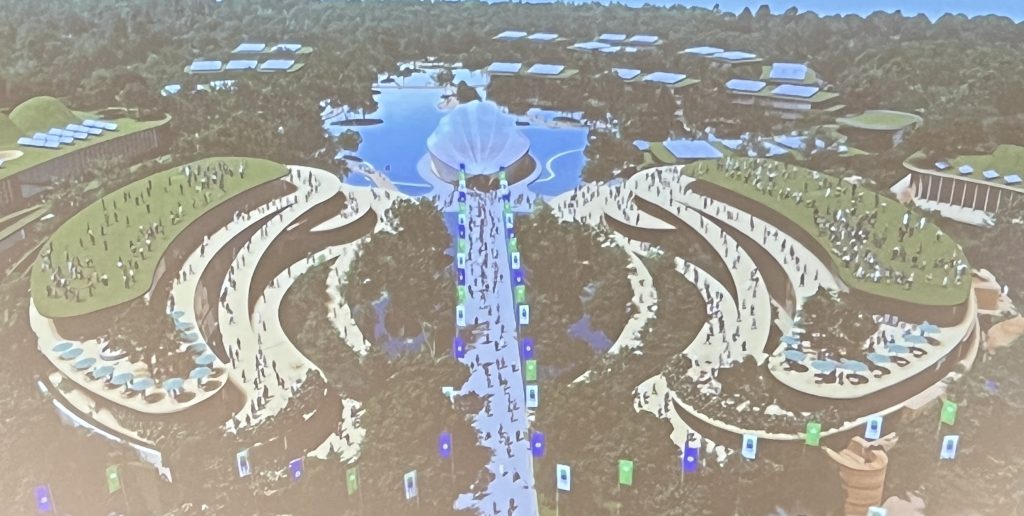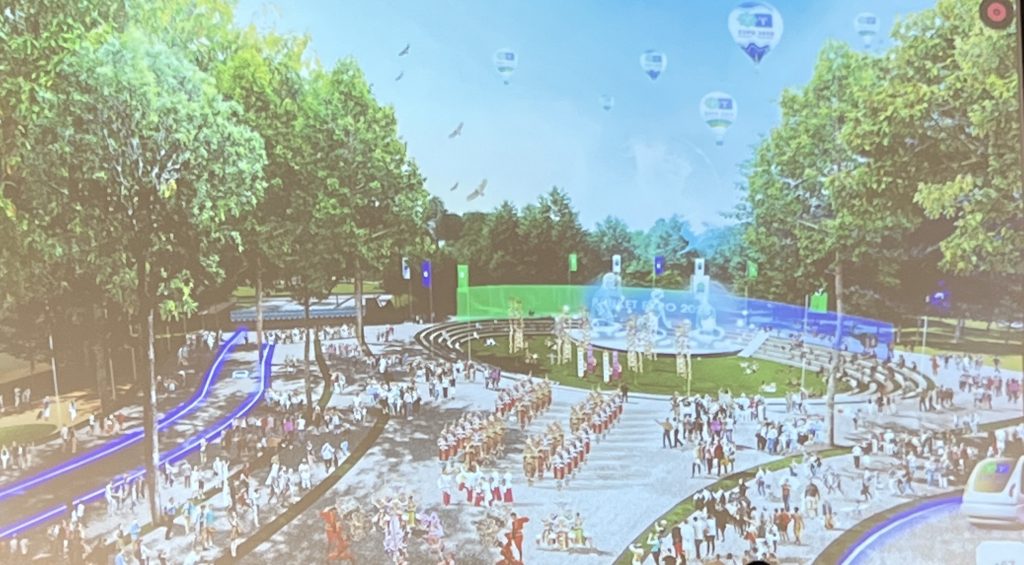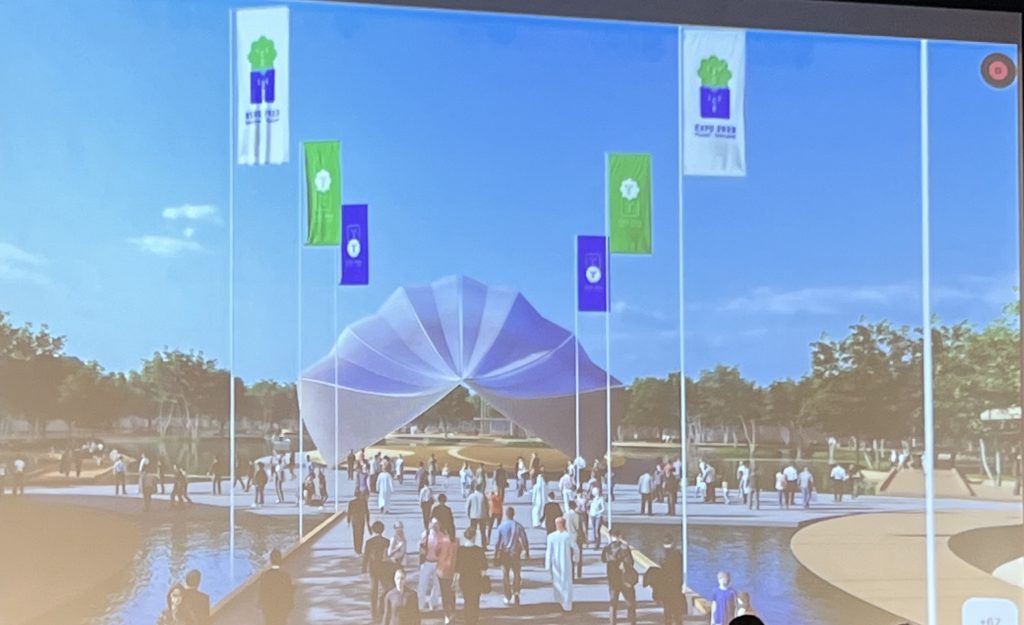 It is also doubtful the post-expo period would have met the sustainability agenda. Sustainability, balance, sufficiency economy, all have been theoretically built into the national five-year development plans since the 1980s. But the materialisation rating is clearly low. Conversely, a successful bid would have propped up the real estate market and raised the cost of living for local people, without necessarily raising their standards of living.
Was the Thai presentation itself up to speed in terms of quality and content?
I personally felt the Thai pitch was better suited for a Travel & Tourism conference or a real estate convention rather than an expo — too syrupy, glitzy and flashy and weak on actual substance.
Under the theme of "Future of Life: Living in Harmony, Sharing Prosperity," the presentation was rife with the usual, sugar-coated cliches about sustainability, health and wellness. As shown in the slide below, presented to the diplomatic corps in Thailand in January 2023, the approach was much too Phuket-centric. Although pitched as an opportunity to hold the Specialised Expo for the first time in Asia, there was little effort to promote the linkages with "cultural harmony" and "sharing prosperity" with Asia. Only the Andaman region was mentioned, with zero mention of the IMT-GT, Greater Mekong Subregion, ASEAN, BIMST-EC and the Islamic countries. In fact, even the social and cultural highlights of Thailand at large did not get much play.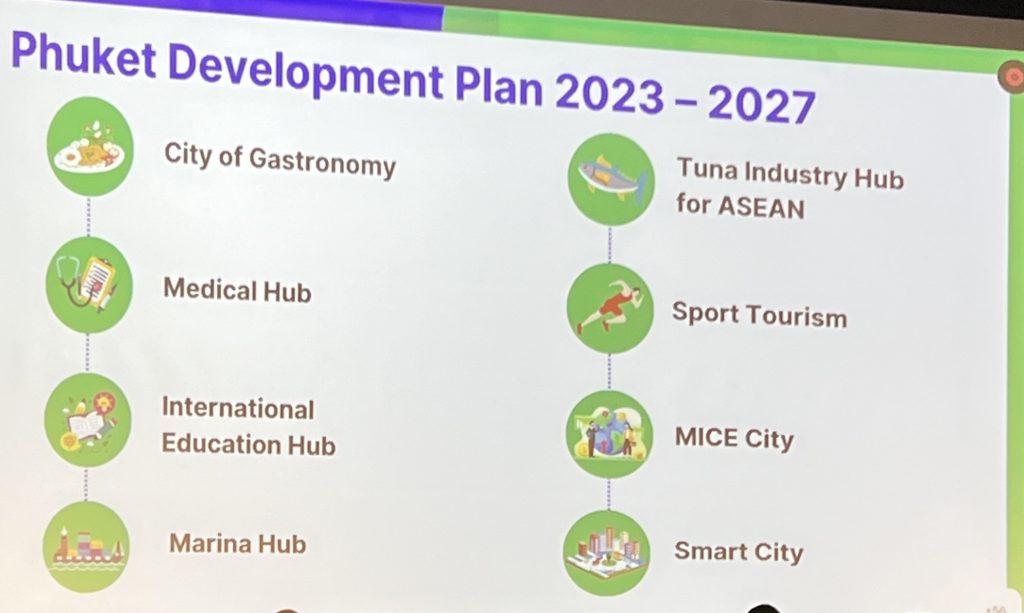 By contrast, the competing presentations vigorously accented their cultural diversity. Under the theme of "Play for Humanity: Sport and Music for All", Serbia highlighted its multi-cultural demographics, including an Australian of Vietnamese origin, a hijab-wearing Indonesian Muslim and an African from Burundi, all studying there. Even the Minnesota presentation featured greetings from its polyglot local populations.
What was the level of Thailand's overall credibility?
The first half of 2023 saw Thailand in the global media over the national elections and ongoing political standoff, as well as the haze that blanketed many parts of the country. Would the Bureau International des Expositions (BIE) country members not have noticed that? Sure they would. A country that cannot put its own house in order loses credibility when bidding for events promising sustainability and harmony.
Was any critical thinking brought to bear in the planning process?
My impression is that most of the discussions took place behind closed doors. Environmentalists, cultural anthropologists and the other social scientists would have subjected it to a rigorous public debate and cost-benefit analysis. They would have raised awkward but critically needed questions, such as: Who is really benefiting from this entire exercise? How will decisions be made, especially those related to contracts? Will it be conducted in a open, transparent, accountable way?
All that would have been a healthy part of the process and strengthened its overall integrity.
What next?
The theme, "Future of Life: Living in Harmony, Sharing Prosperity" promise can be delivered even without an Expo, in a far more nuanced way, with far less stress on the taxpayers. Here are a few thoughts:
1. One of the biggest failures of the "development" agenda is the inability to balance it with "sustainability". In fact, the best way of being sustainable is to leave the natural world alone. Placing a temporary moratorium on all further development in Phuket will enhance the island's sustainability and divert investments to other emerging parts of South Thailand. That will REALLY be a world-first move.
2. In anticipation that Thailand would win the bid, gargantuan budgets were being readied to follow through. If still available, the funds can be redeployed for pretty much the same purpose, albeit with critical modifications. No more overpaid consultants are needed. The tourism component of the current five-year national development plan lists many projects which can be actioned if the money is forthcoming.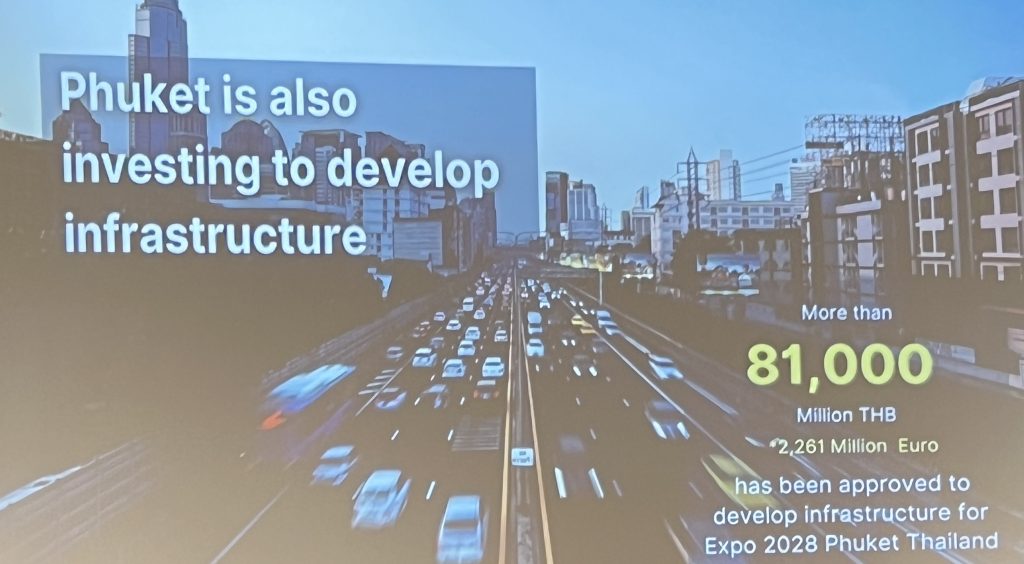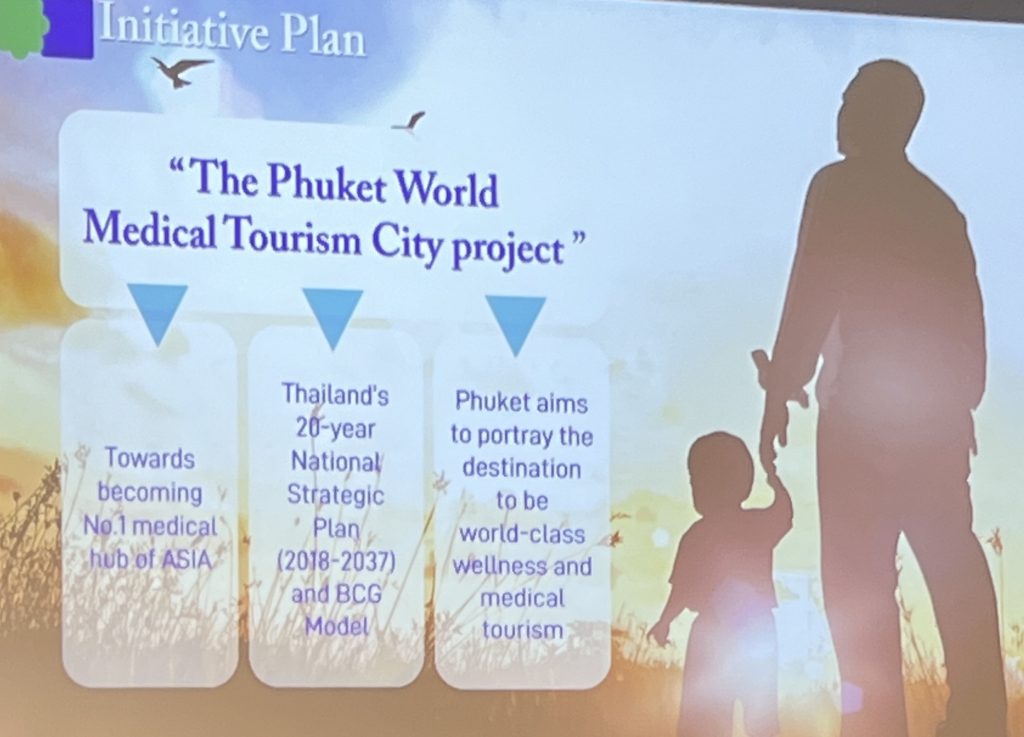 3. Take a time-out on bidding for mega-events. Thailand is clearly not prepared for them. Regional events within the Asia-Pacific are the low-hanging-fruit. No shortage of prospects, far less risky, expensive and time-consuming to attract with a far higher chance of success. And equally productive in terms of economic impact.
4. The bid was backed by a superb piece of film-making. With some editing, and copyright clearance, it can easily be used for Thai presentations at other events, and also made available to the private sector at minimal or no cost. The architectural and landscaping designs, too, can be adapted for use elsewhere.
5. Thai tourism is set to enter a new era, with a new government and new leadership at the Tourism Authority of Thailand as well as a new generation taking the reins of companies and institutions system-wide. A total overhaul of the way the industry does business is an urgent priority. Big-ticket events are a time-, money- and energy-guzzling distraction which should be deferred until the industry revamp is complete. Over the long-term, this will pay off.
Conclusion
Thailand may have lost the Specialised Expo bid, but a serious and honest effort to learn from the many mistakes could help Thailand emerge stronger and much better placed to attract future events.
The best starting cue is the Expo's would-be theme, "Future of Life: Living in Harmony, Sharing Prosperity" as well as the Health and Wellness agenda. Both are powerful goals, but contradicted by the reality within Thailand itself. Is Thailand living harmoniously at peace with itself? Is the prosperity really shared? Would the political and economic systems pass a "health and wellness" checkup?
If the answers to these questions raise an element of doubt, then it becomes a case of "Physician, Heal Thyself."
The following response was received from Mr Chiruit Isarangkura Na Ayutthaya, President, Thailand Convention & Exhibition Bureau (TCEB) after this story was posted:
Phuket bidding is a win for Thailand.
Dear Imtiaz,
Thank you very much for the interest and suggestion you made concerning our attempt to bring specialized expo to Phuket. You made interesting points and, for the better, I take this opportunity to inform you and all group members some important aspects as follows:
1. The government's 4,180 million baht budget was conditionally approved and will be available only if the bidding was won. TCEB budget was spent during the procedure, mainly related to fees.
Throughout more than two-year of preparation, various parties in the government, private and Phuket's communities joined hands and made huge contributions to support Thailand's bidding. Private companies such as the SCG and Thai Beverage, realizing the importance of this planned event, spent tens of million baht to show their supports.
A number of Phuket communities organized several activities to show their full supports and engagement, while the Ministry of Foreign Affairs worked very hard and did their best to help.
2. In July last year, the BIE's team visited Phuket for inspection to ensure sustainability of our planned development. The BIE committee based their inspection on UNSDG targets and commitment, and Phuket's proposal was verified by the committee thus enabling Phuket proposal to receive BIE's consideration.
3. Despite not winning the bidding, I agree with you that there are so many lessons we can learn to do better in the future. TCEB began our knowledge management done by both our team and outsider third party since over a year ago.
We have done this because the bidding process is of high-value in itself. Seeing Thais from various walks of life came together and continuously worked toward one same goal means so much to us and Thailand.
Chiruit