10 Jul, 2023
Bangkok — The new Malaysia-based low-cost airline MYairline has launched its first international routes between Kuala Lumpur and Bangkok. In a press conference on 05 July 2023, CEO Rayner Teo said the gameplan is to enter the high-density routes and gain market-share. However, in a clear sign that it faces a tough battle, its mainstream competitor AirAsia has already undercut MYairline's fares on the same route.
Mr Teo, who worked for AirAsia between 2004-19, said he knows well the weaknesses of his former employer and, along with many other senior ex-AirAsia staff now working for MYairline, will strive to exploit those weaknesses and avoid repeating the mistakes. The key focus will be on enhancing customer experience.
He rolled out a number of product improvements: "Customer care by human agents"; non-reclineable seats but with a marginally better seat-pitch; a slightly wider middle-seat; a special groove on the tables to accommodate passengers watching movies on their personal electronic devices.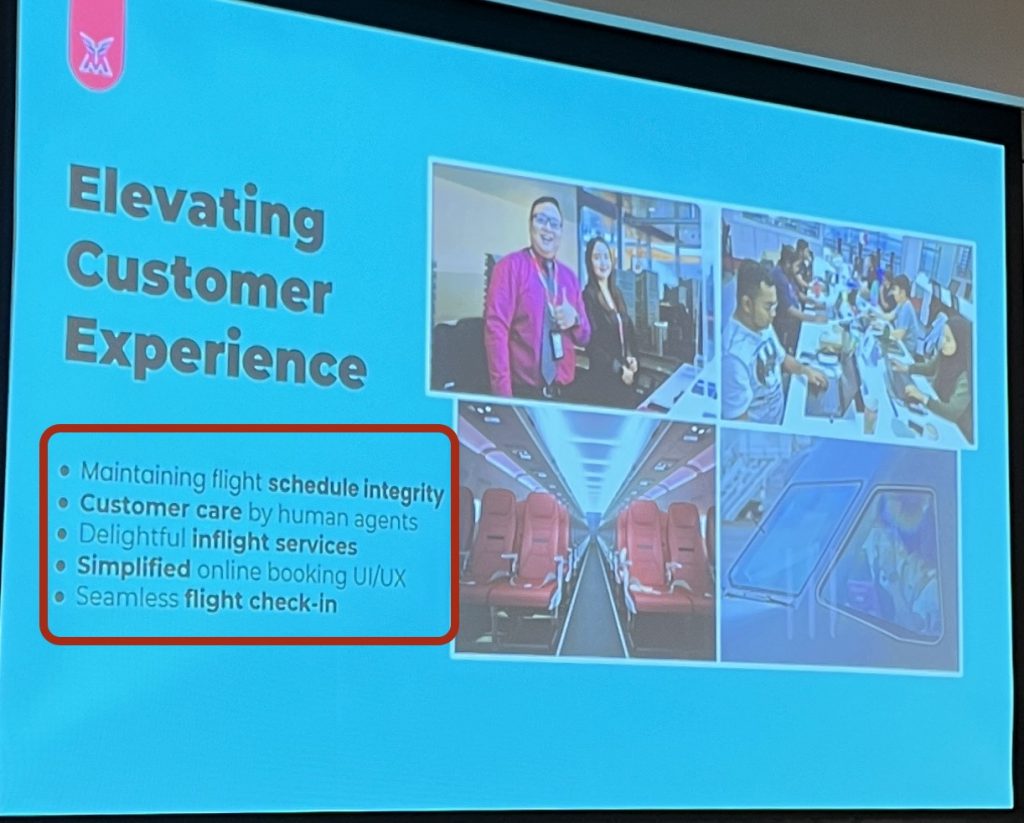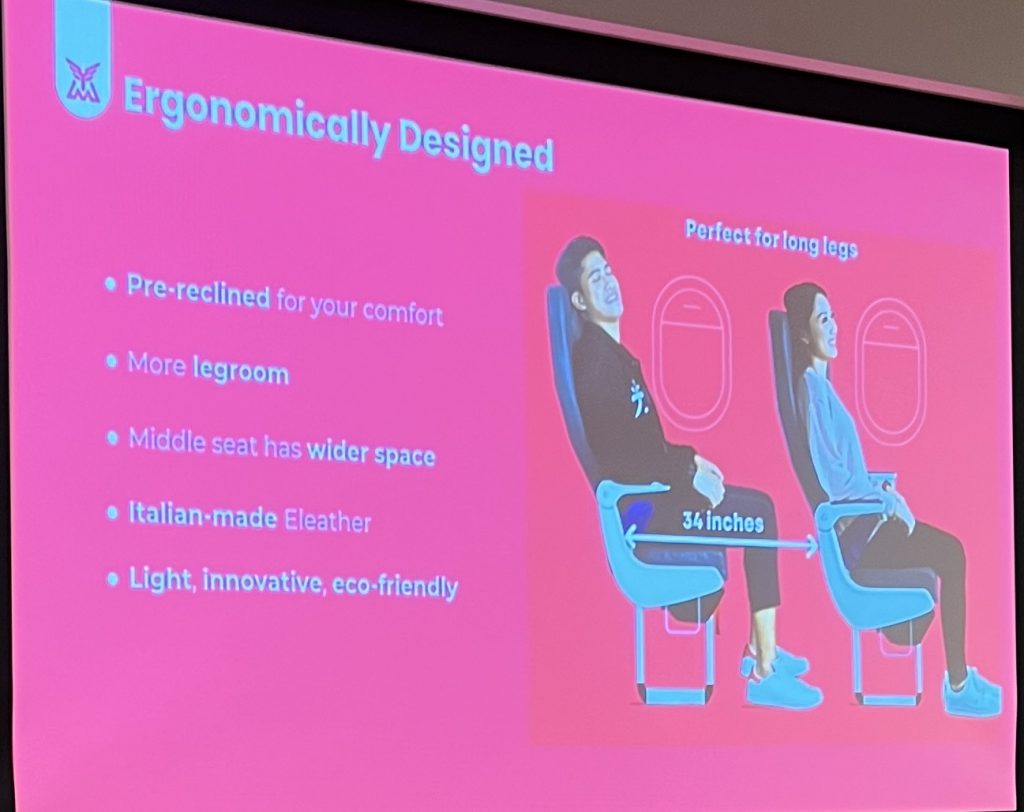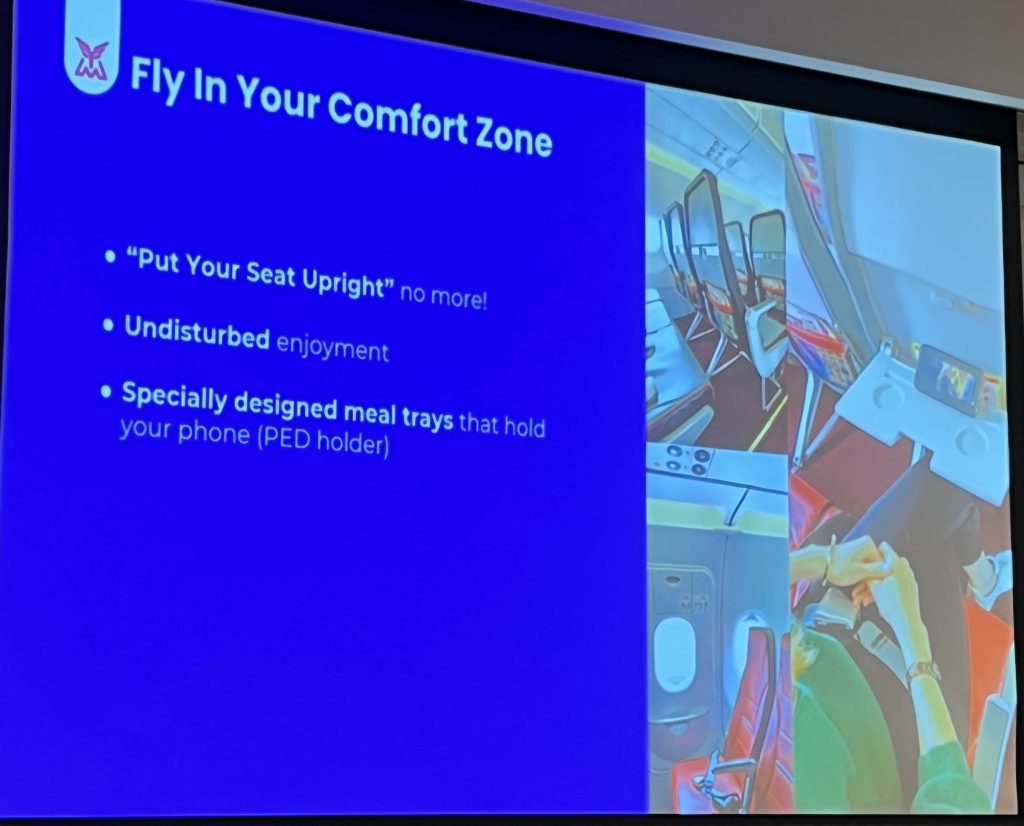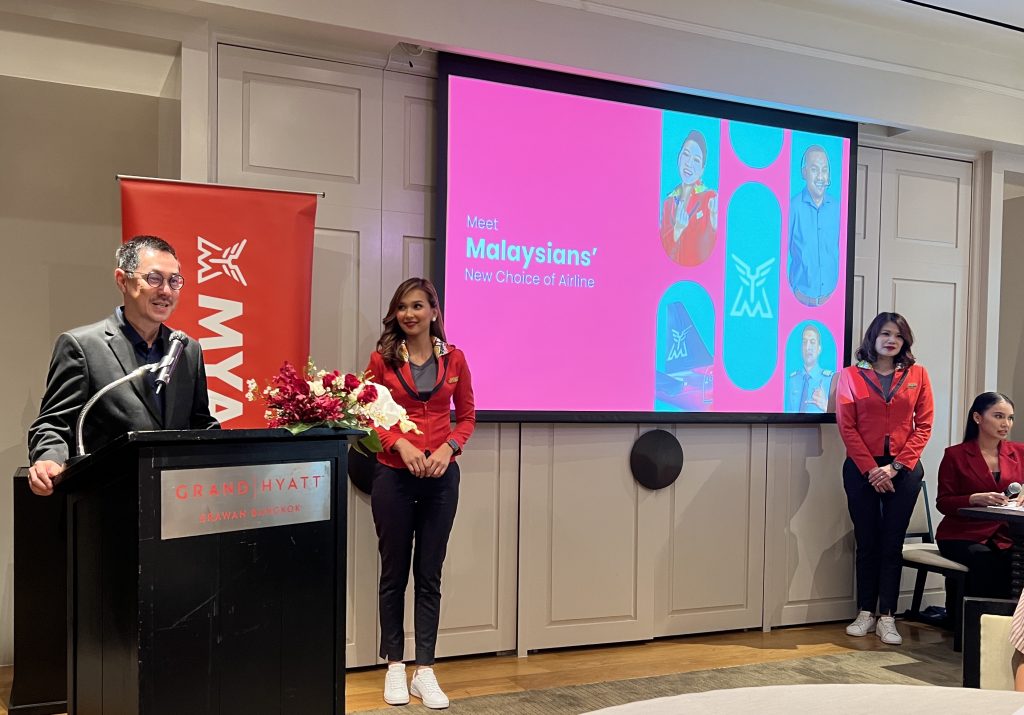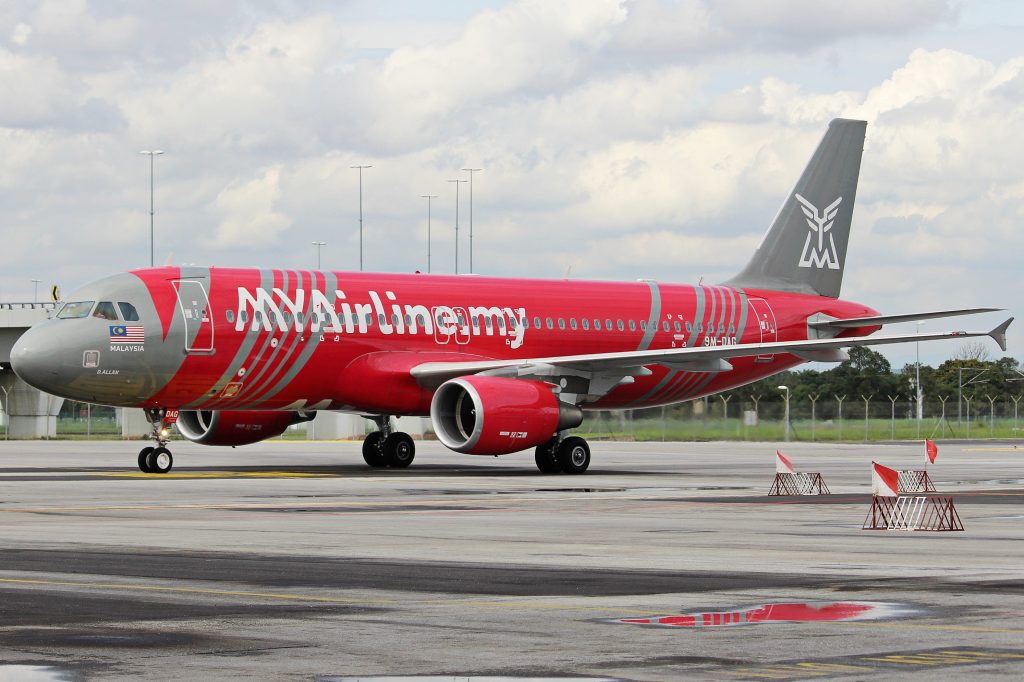 Sustainable practices include the full use of Electronic Flight Bags and a fully digitised backend which reduces paper waste. It also claims to be the first airline in the region to introduce gender-neutral uniforms for male and female cabin crew, promoting inclusivity and equality.
However, a low-cost airline's main calling is lower fares. A quick website check showed the AirAsia/Thai AirAsia fares from Bangkok to KL were already lower than MYairline.
With just eight Airbus A320-200 aircraft in service, MYairline is limited to only one flight a day between Bangkok DMK to KL, leaving at 21.00 hrs and arriving KL at 00.20 hrs the next day. For a flight on that sector on July 12, the website showed a fare of 2,290 baht. By comparison, AirAsia was showing 1,890 baht for two flights leaving respectively one hour earlier and 30 minutes later than the MYairline flight.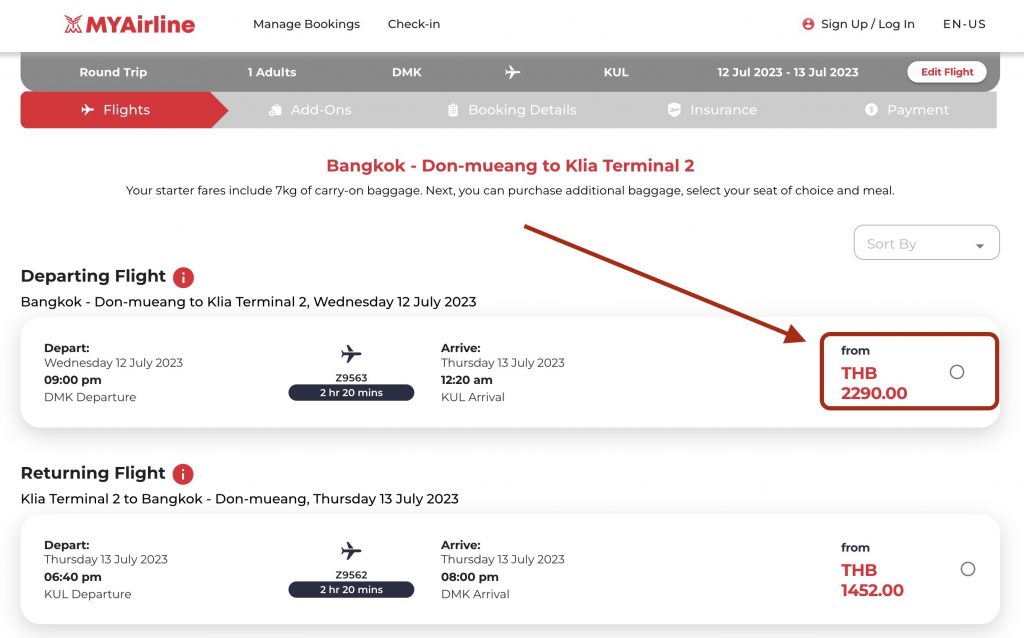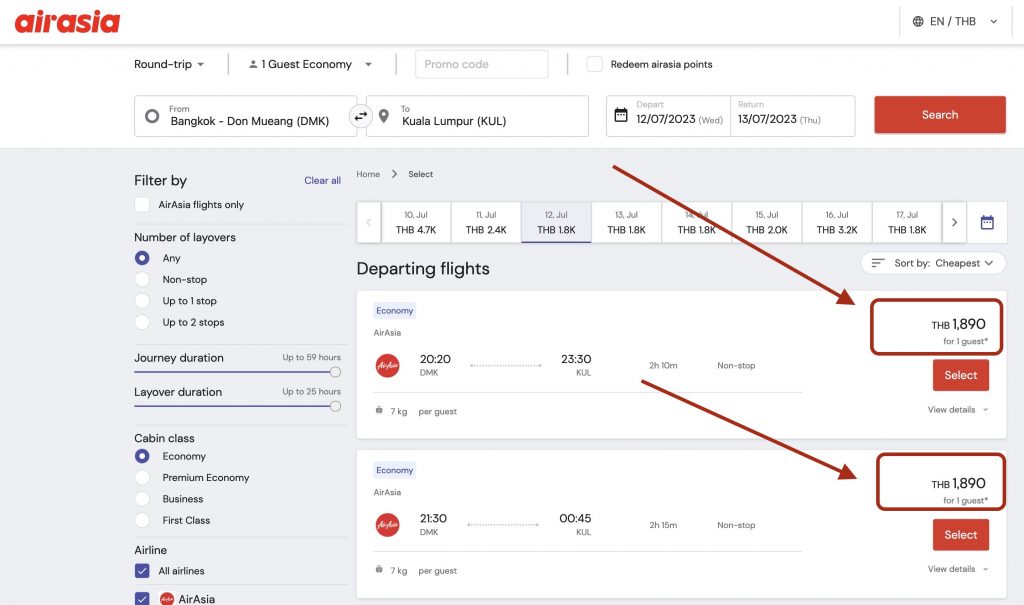 Knowing that the algorithm would be at work in the background, I checked both websites twice. On the first log-in, both airlines showed the same fare. On the second, the AirAsia fare dropped by 200 baht. The MYairline fare remained the same.
AirAsia is operating eight flights a day on the BKK DMK-KL sector, with a total capacity of roughly 1,500 seats. The fares for the other flights, which have much more convenient timings, are proportionately higher.
Both airlines are also operating out of Bangkok's Suvarnabhumi airport, one flight a day each. Again, the fares by Thai AirAsia (a sister airline under the AirAsia group) are lower than MYairline.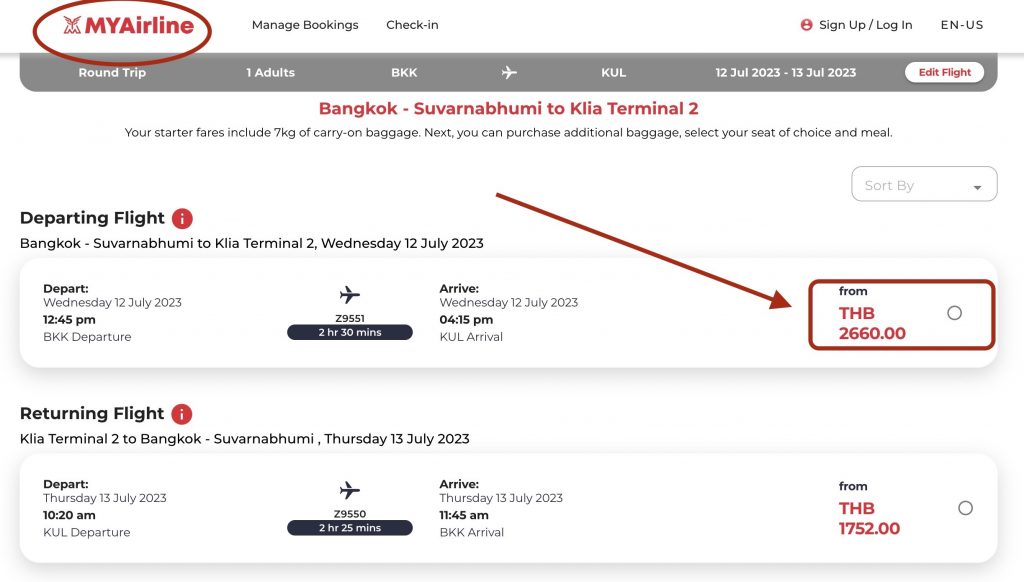 Clearly, AirAsia is taking the fight to MYairline in a market that is rebounding but intensely competitive. That competition will intensify further as MYairline plans to up its schedule to four flights a day to both airports by August 2023.
MYairline began flying to Bangkok on June 28, 2023, just seven months after starting domestic flights from Kuala Lumpur to Kuching, Kota Kinabalu and Langkawi on 1 December 2022. Other domestic cities now being served are Kota Bharu, Penang, Sibu, Tawau and Miri. Mr Teo says one million passengers have flown so far, with a target of 4.5 million domestic and international passengers by the end of 2023 as another 11 aircraft join the fleet.
Mr Teo sees the dozens of high-population cities in Asia as potential additions to the routenet.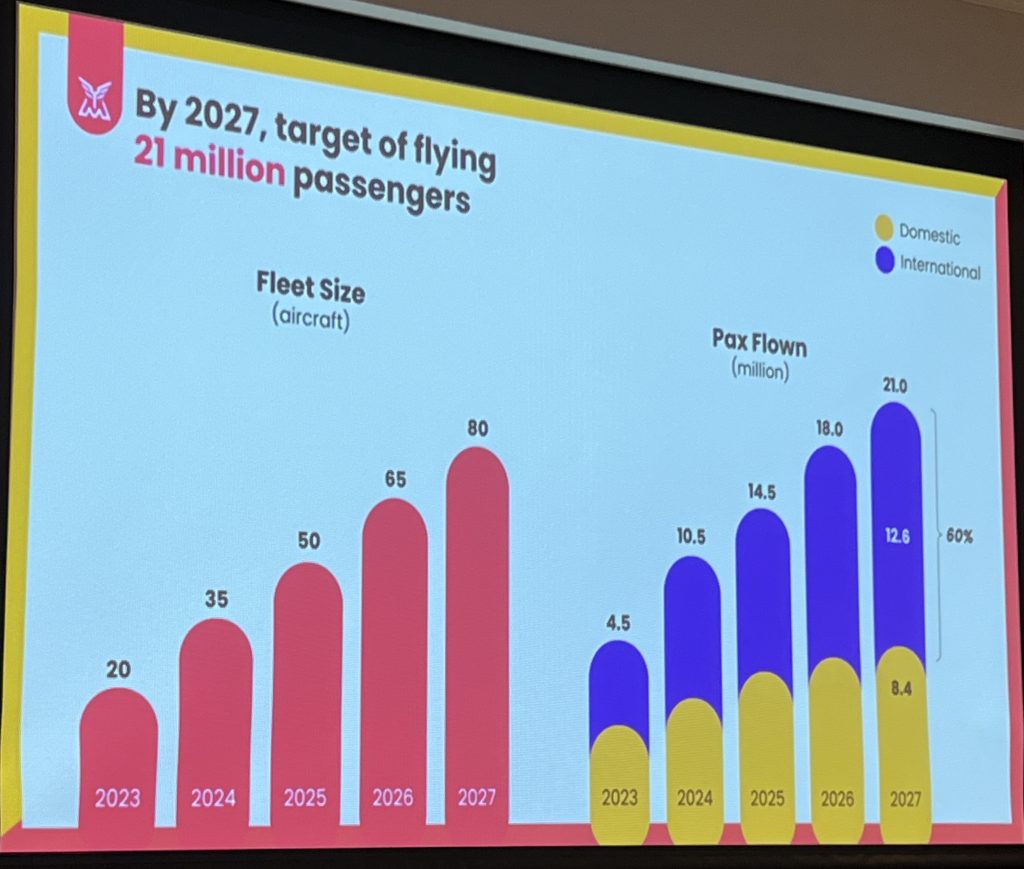 Mr Teo colleague executives, described as "aviation heavyweights" in the company's leadership line-up are Dato' Abd Hamid Mohd Ali, former Chief Operations Officer of Malaysia Airports Holdings Berhad (MAHB) and Dato' Seri Azharuddin Abdul Rahman, former Director General of CAAM. In a remarkable show of business courage, they got together at the height of the Covid crisis to set up MYairline and established it as of 11 January 2021.
The Air Service Licence (ASL) was granted a year later on 1 January 2022 and the Air Operator Certificate (AOC) on 1 October 2022.
Mr Teo was quoted as saying in the press release, "Bangkok was chosen as MYAirline's first international destination due to the increasing numbers of both business and leisure travelers to and from Malaysia. From January to May 2023, the Thai Ministry of Tourism & Sports recorded a total of 1,696,358* visitors from Malaysia into Thailand, compared to only 76,420* visitors during the same period last year. This reflects a 2,119.78% increase in arrivals and is presently making Malaysia the top country contributing to Thailand's tourism industry recovery. We are confident that this robust trend will continue as trade and tourism between Malaysia and Thailand will further develop in the coming years."
*Data derived from Ministry of Tourism & Sports, Thailand as of May 2023