18 Dec, 2017
Aligarh, Uttar Pradesh, India — Although this was the first tourism research conference held at Aligarh Muslim University, the subject matter and depth of the presentations were world-class. Of the nearly 140 presentations included in the abstracts, 36 were devoted to the impact of the situation in Kashmir. Numerous others focussed on issues such as peace tourism, medical tourism, religious and spiritual tourism, the role of technology, branding, marketing and Human Resources Development.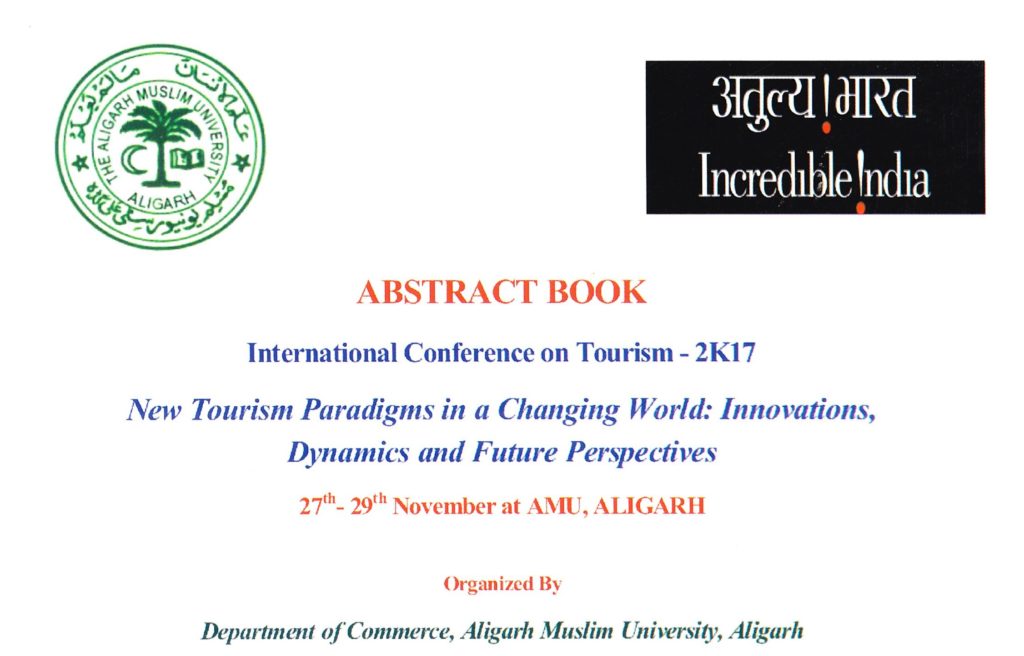 More than 150 academics and student researchers participated. Aligarh Muslim University is hoping to use the conference as a platform to establish a full-fledged Department of Travel & Tourism Studies. Travel & tourism is presently just a course under the Department of Commerce.
Among the many eminent professors speaking at the event were Prof Tania Hossain (Waseda University, Tokyo, Japan), Prof Khaliq Ahmad (International Islamic University, Kuala Lumpur, Malaysia), Prof Nimit Chowdhary (Jamia Millia Islamia, New Delhi), Prof Monika Prakash (IITTM, Noida), Dr Shafali Nagpal (Bhagat Phul Singh Mahila Vishwavidyalaya) and Dr Anukrati Sharma (University of Kota, Rajasthan).
Also included was a Special Session on Heritage and Responsible Tourism By Dr. Soumi Roy and Dr. Sachin Bansal (India CityWalks), Special Session on Behavioral Change and Image Rebuilding of Service Providers By Dr. Navin Gupta Director, HIMCS, and New Business Idea Generation in Tourism by Mr. Ravi Prakash, (CEO, askravi.in)
The conference is in keeping with the Indian policy to boost the tourism and hospitality sector via a range of measures such as expanding the e-visa scheme, setting up of five special tourism zones, special pilgrimage or tourism trains and worldwide launch of Incredible India campaign among others.
One of a three-part compendium on the first Tourism Research conference held at Aligarh Muslim University between Nov 27-29, 2017 on the theme of "New Tourism Paradigms in a Changing World: Innovations, Dynamics and Future Perspectives".
Click on the headlines below to read the other two stories:
According to the organisers, "The conference will initiate constructive dialogue on perspective from developing countries and will be complemented by experiences which will help participants to gain exposure and to evaluate national and regional strategies.
"This Conference will keep attendees from being insulated from what is going on in the real world. It is important to hear what is going right with other dealers, not just listening to naysayers. This Conference will therefore attempt to explore how the trends described will affect the shape of tourism services in India particularly."
The conference note says, "With the scope of outstanding educational content and idea generation on varied aspects of tourism in one place, having representatives from various countries and all parts of India, the conference will give our team of leaders (both in the industry and government) access to top strategies and best practices that will help to reduce costs, increase efficiencies, innovate, plan for future and build value in various aspects of tourism industry in India."
Titles of some of the sample presentations are listed below. For a full set of the presentations, pls contact the conference organising secretary, Prof Sheeba Hamid at amutourismconference@gmail.com.
A few examples of the research presentations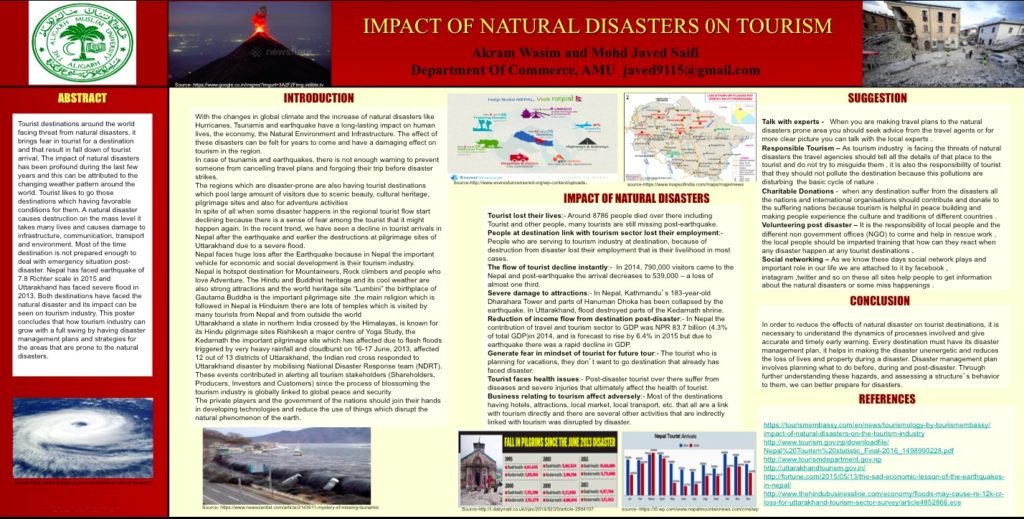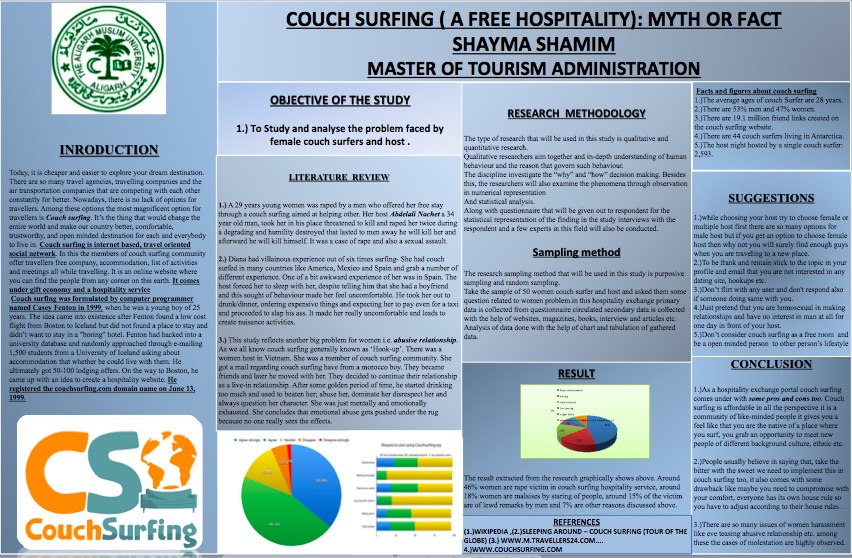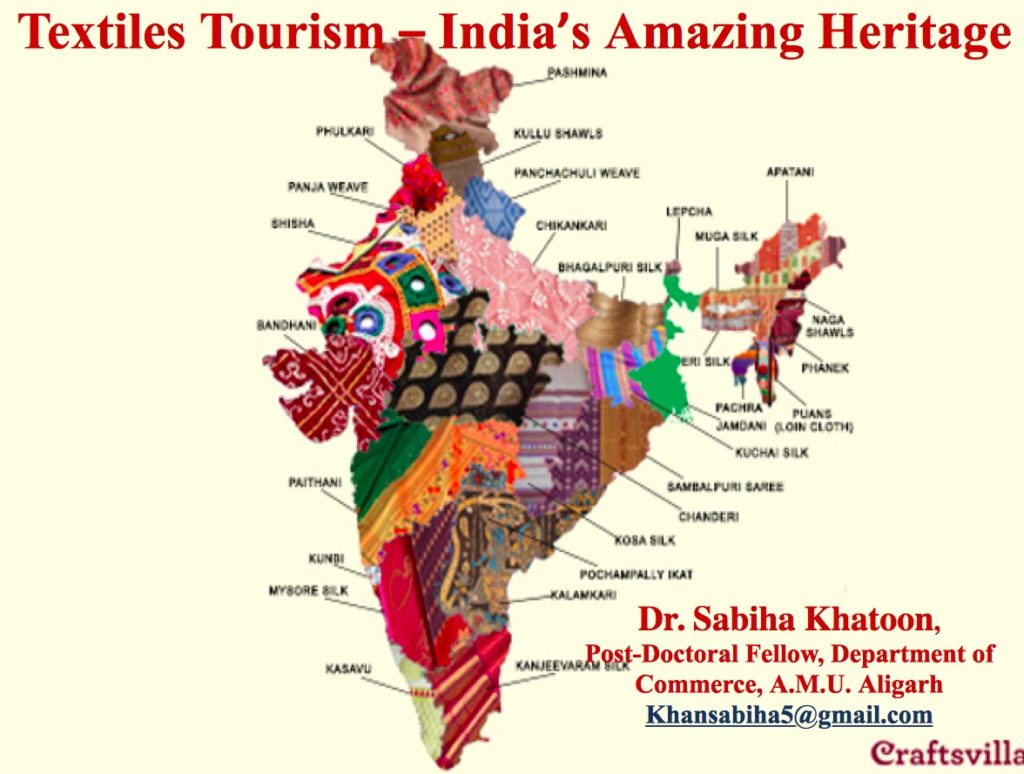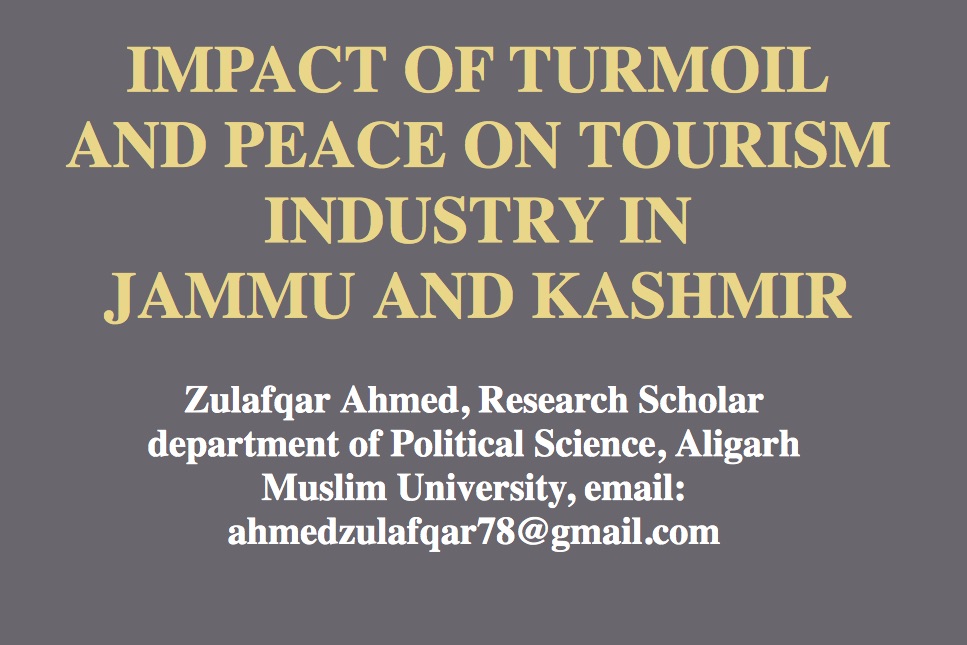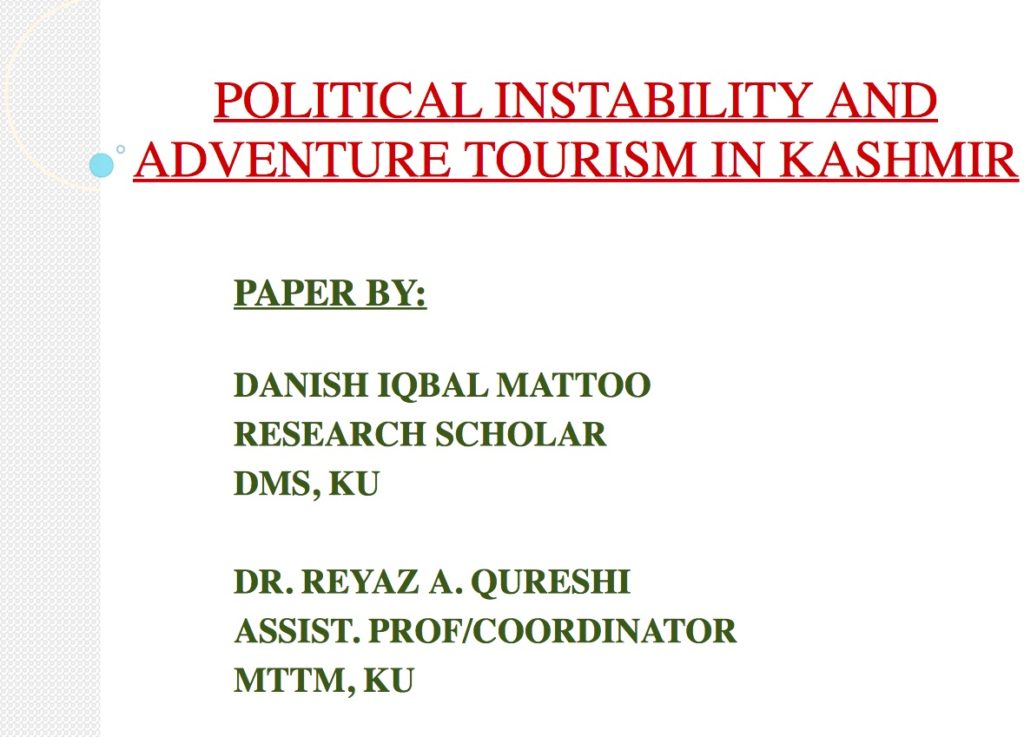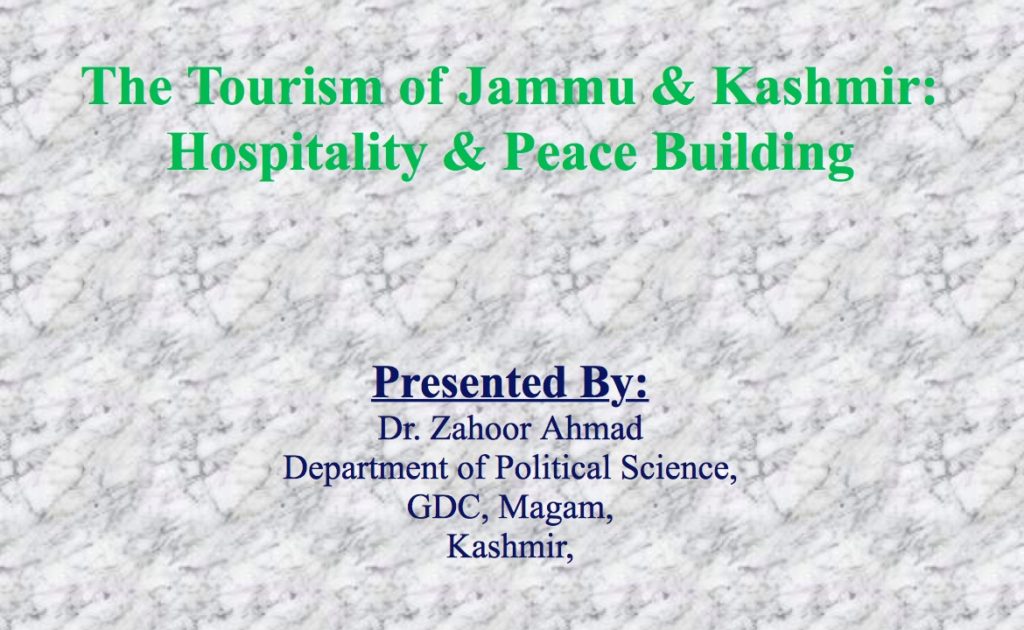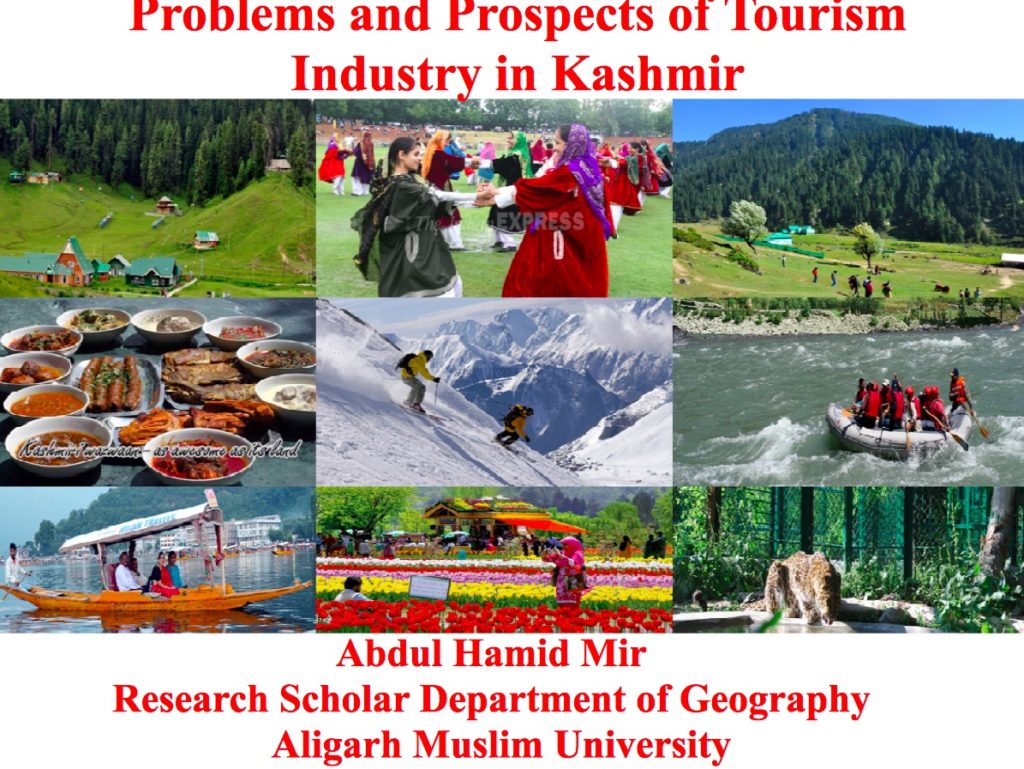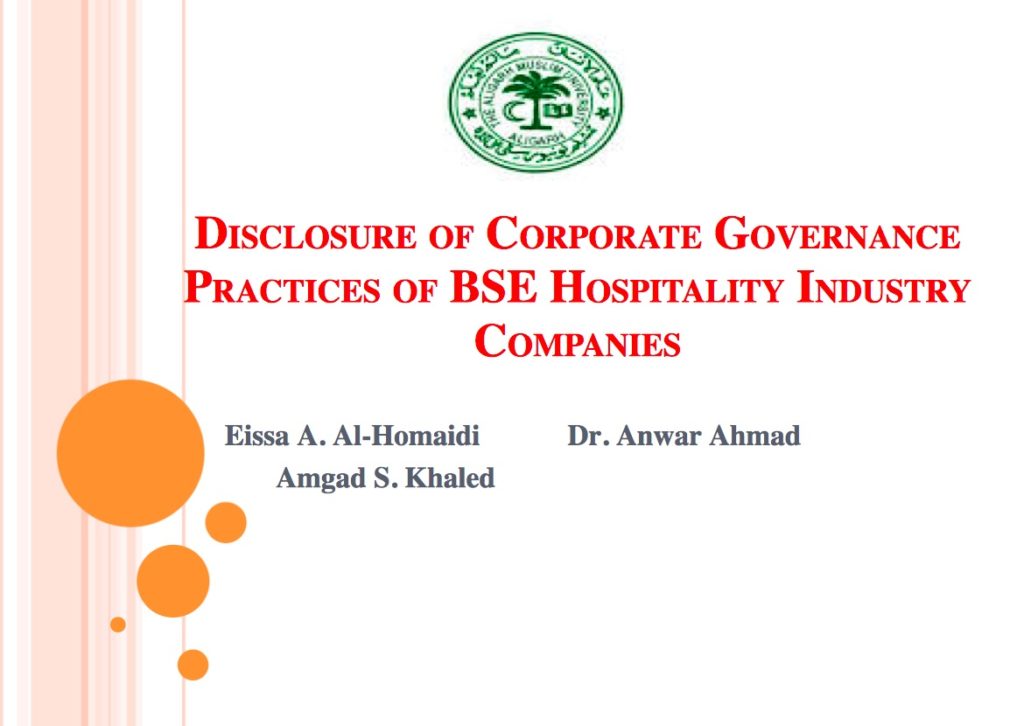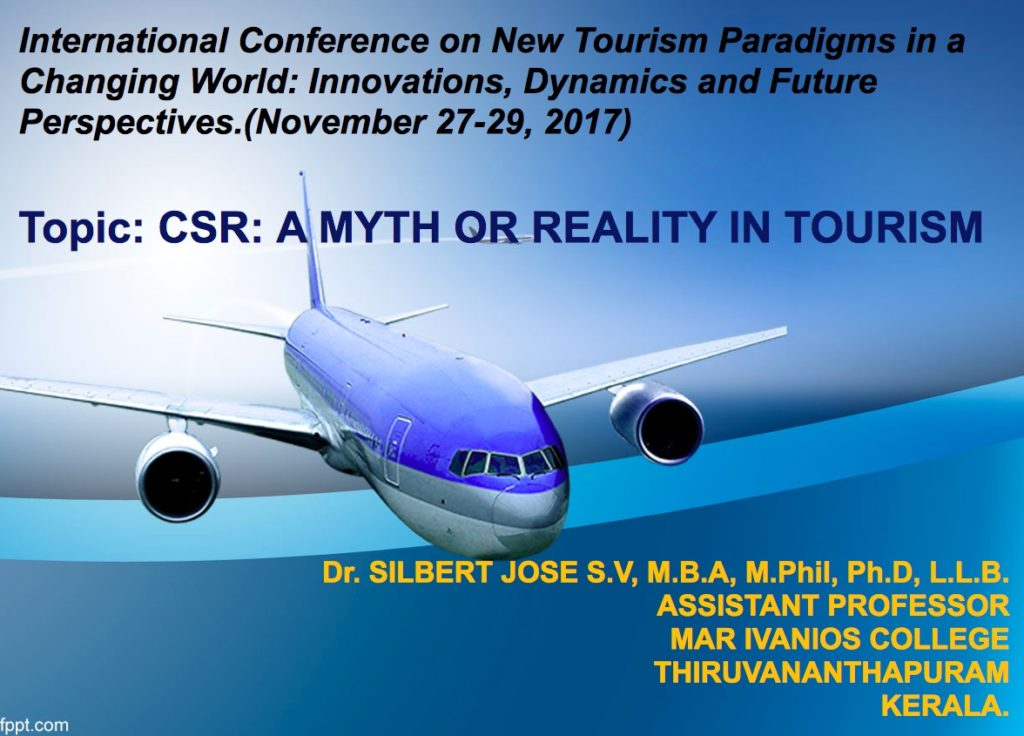 Pictures of the event