9 Apr, 2023
Bangkok – Thailand is heading towards legalising sex work. Making the sale of sex similar to that of selling any service, it is hoped, will end the currently widespread harmful side-effects: corruption, human trafficking, human rights violations, and more. It will also allow sex workers to become mainstream members of the workforce, with rights for social protection, health care and access to legal recourse. The state will also benefit from tax payments.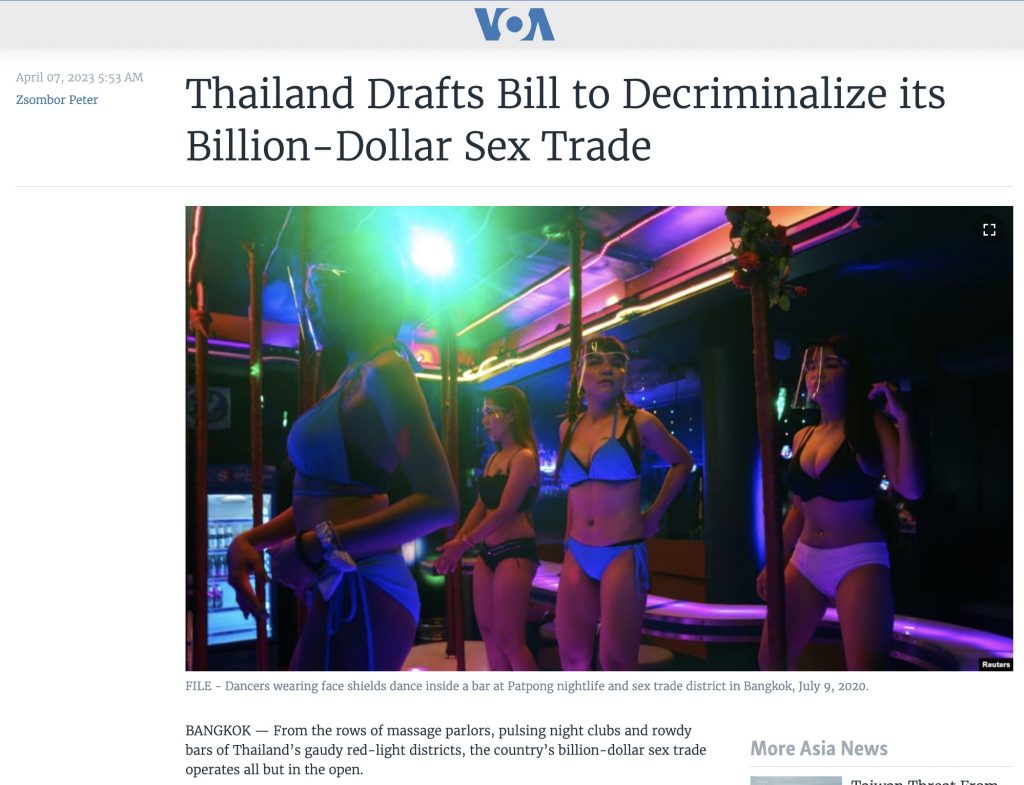 A discussion organised by the international civil society group Empower International at the Foreign Correspondents Club of Thailand in March 2023 noted that sex work has long existed in Thailand anyway. The vast majority of the estimated 300,000 sex workers are said to have entered the business simply as a means of supporting impoverished families. A copious amount of research is available on the Internet about their working conditions and socio-economic circumstances.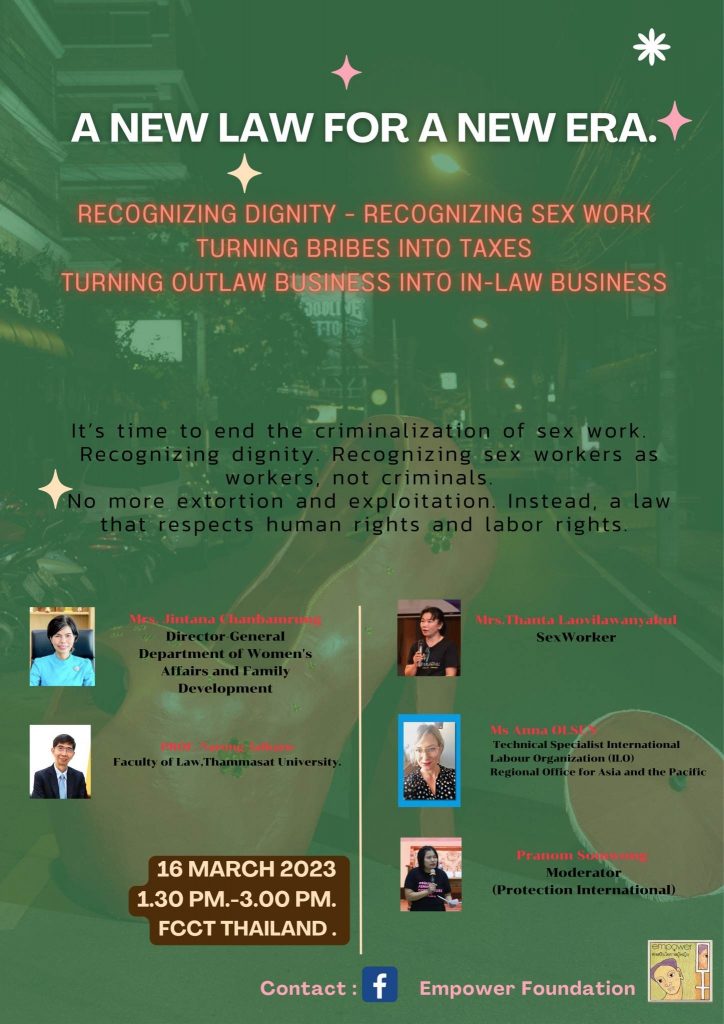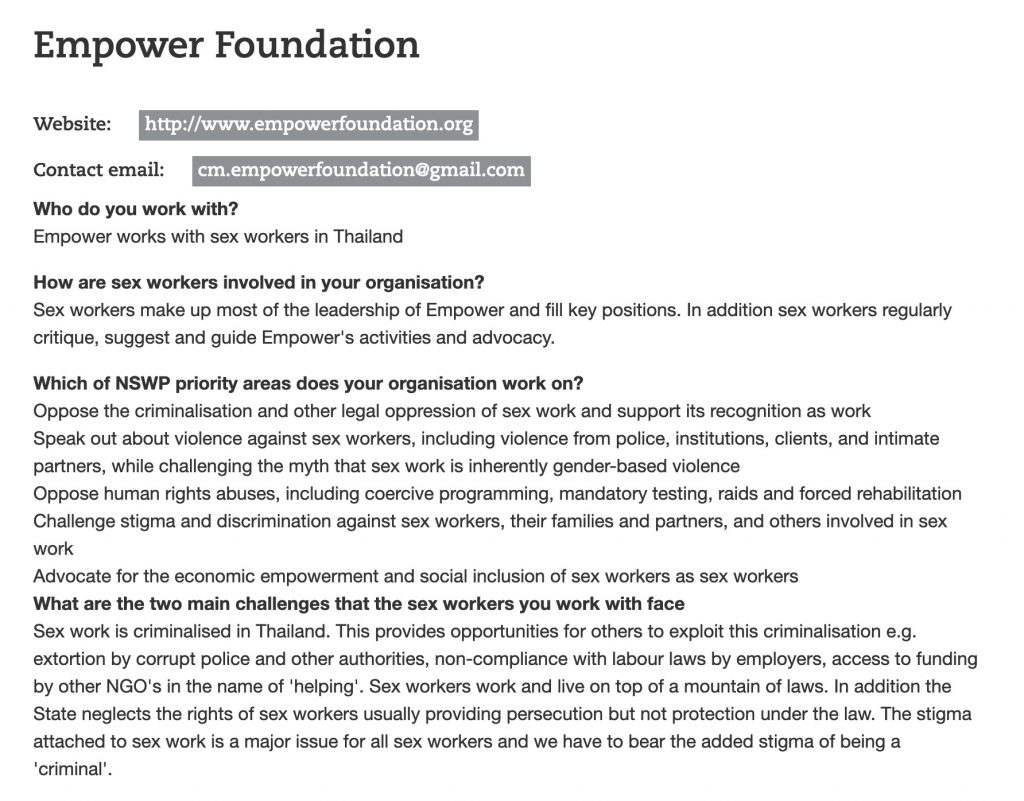 The Covid-19 pandemic hit them badly. A total loss of income was worsened by denial of access to state assistance. This has strengthened and united their movement to come out of the shadows and be accepted as legal suppliers of a service in the workforce.
Acknowledging this, the Thai government has initiated a process to revise the existing laws criminalising sex work. Public hearings are being held to get input for a new draft bill which is expected to tabled when the new Parliament convenes some time in the second half of 2023, after the May 14 general elections.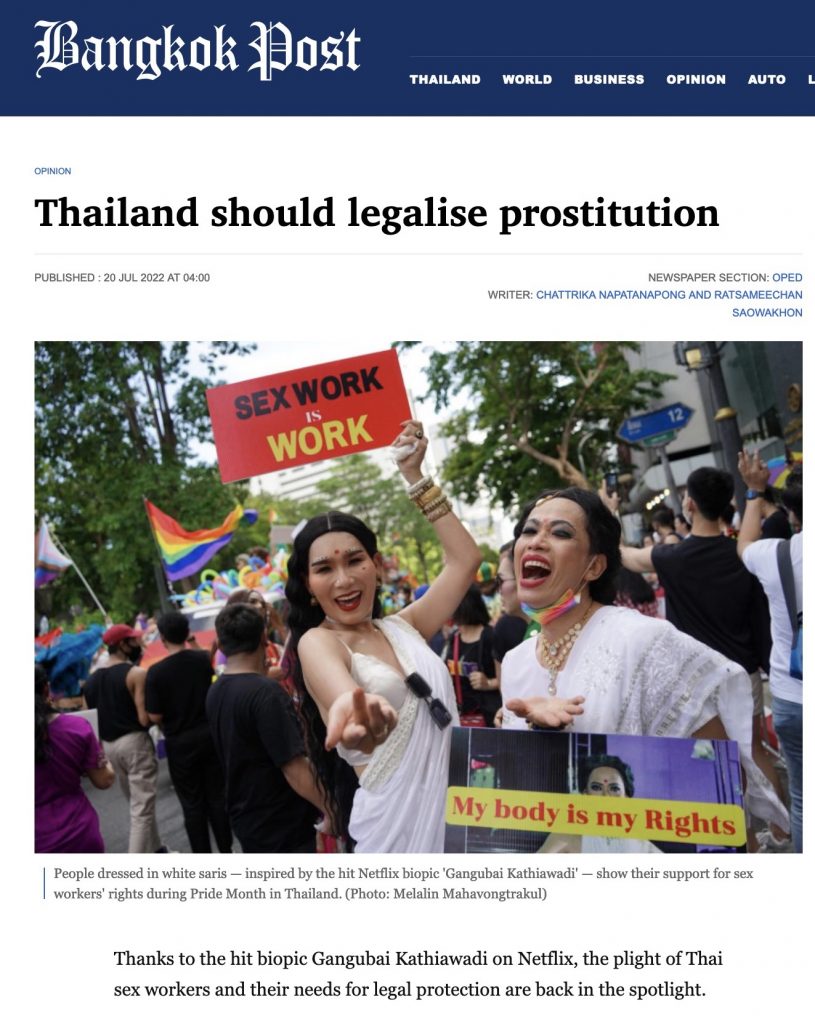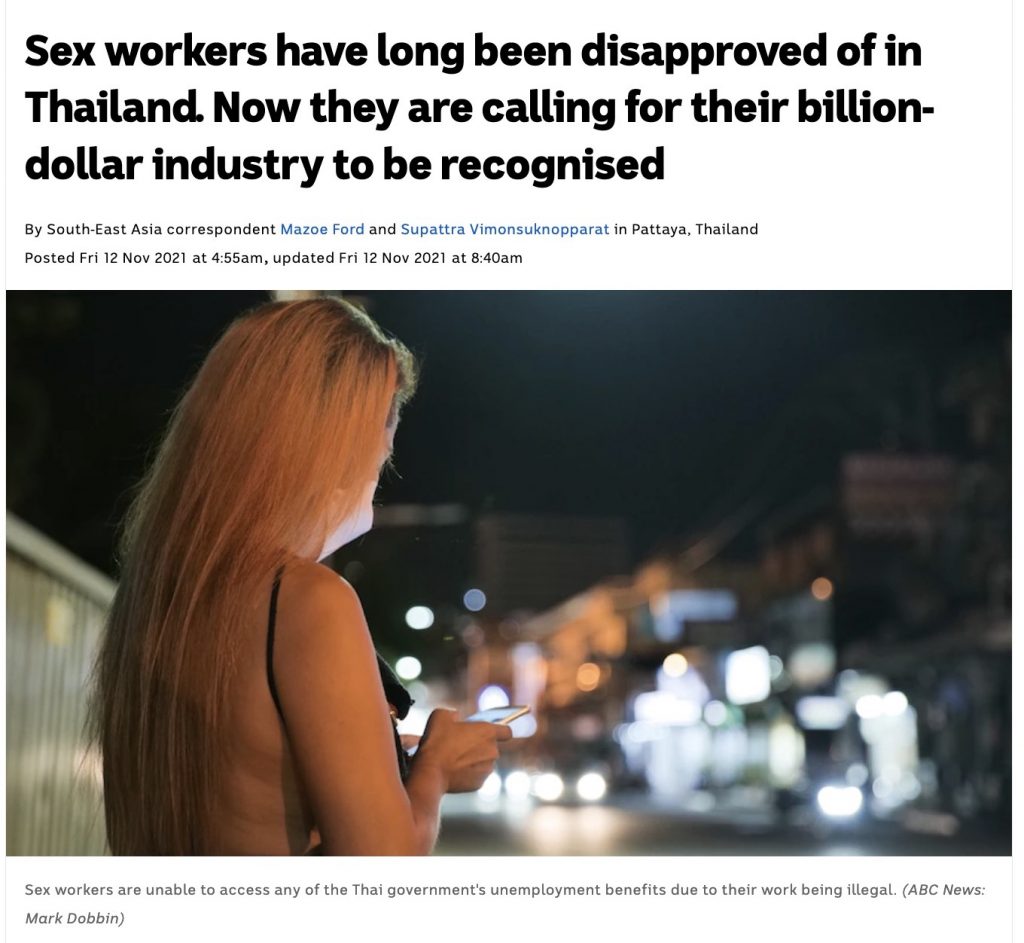 A close study of the existing discourse identifies a vital blind-spot — the downstream impact on the image of Thailand, the Thai people, and by extension, Thai tourism. A visitor arrivals bonanza is a certainty but the country will most likely pay a heavy price.
The Travel & Tourism sector has avoided discussion for several reasons: The relationship between the tourism and sex industries is a historically taboo subject, swept under the carpet. At the moment, Thai tourism is too busy getting back to business and basking in the euphoria of a return by Chinese visitors. It has other priorities to worry about, like the manpower shortage, sustainability, etc.
However, legalisation of sex work will hit the same stumbling blocks as the legalisation of cannabis. That, too, was driven by commercial considerations with several social and medical consequences surfacing later. In order to pre-empt and prevent the same from happening in Travel & Tourism, this article raises several questions which need to be reflected upon NOW.
1) How will it affect the general image of Thailand as a Buddhist kingdom with natural and cultural beauty and friendly, hospitable people?
2) How will it impact the image of Thai women in general, especially single women when they travel abroad?
3) As casinos are also soon to be legalised, what will be the impact of Thailand being open for gambling, sex and cannabis?
4) Will foreign sex workers be allowed? If not, how will it be realistically enforced?
5) Will non-Thais be allowed to own sex-work businesses? If not, how will it be realistically enforced?
6) Will it be ok to advertise sex tours to Thailand? If not, how will it be realistically enforced?
7) Will it include all forms of sex work, include the LGBT community?
8) Will hotels, guides and tour operators be able to feature sex services in their regular product range, and get commissions?
9) How will it affect female workers in Travel & Tourism and all other front-line sectors who may land up getting propositioned and sexually harassed?
10) How will it impact on the young generation who may see it as a means of making easy money?
11) Will it lead to a spike in sexually-transmitted diseases?
12) How will it be possible to prevent it from spinning out of control on the Internet and spreading to other clearly illegal areas, such as child sex tourism?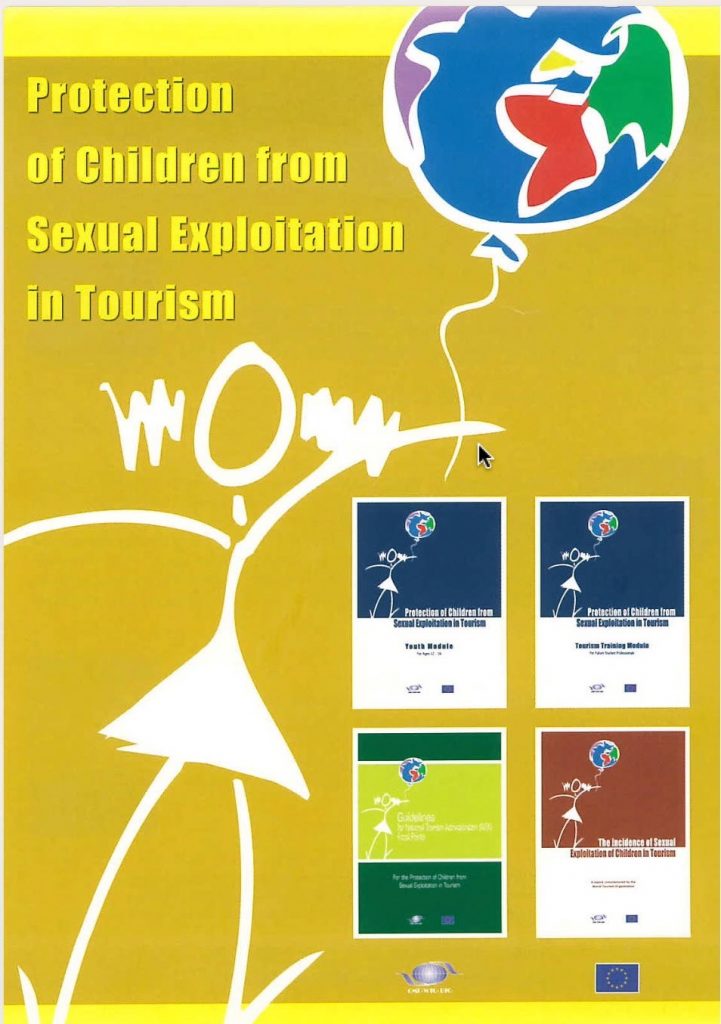 13) Will it lead to more organised crime syndicates moving into Thailand?
14) Will it really lead to a drop in corruption, crime, human trafficking, or just make it worse?
15) What will be the impact if the neighbouring countries also follow suit?
The potential negative complications are quite significant. Which is why I am putting these questions on the table now. Personally, I have no judgement to make. However, I have seen Thailand paying the price of bad decisions on innumerable occasions. The price of this particular move could be particularly high.