17 Feb, 2023
Bangkok – Japan and the visa-free destinations of Northeast Asia and ASEAN took up an estimated 60% of the floor space at the 28th Thailand International Travel Fair held at the Queen Sirikit National Convention Centre in Bangkok between 16-19 February 2023. Saudi Arabia also made its inaugural appearance.
The show has come back to life after a break in 2022. It is organised annually in February by the Thai Travel Agents Association, the outbound grouping, to promote travel in the upcoming mid-March to mid-May summer school holidays. In the years before Covid, a second show was added in August to tap the mid-year school holiday in October.
Since waiving visa requirements for Thai passport holders in 2013, Japan has dominated the trade show. Korea, Taiwan and Hong Kong are also visa-free, making them and the ASEAN countries the top destinations for outbound Thais.
Of the total 577 booths and pavilions, an estimated 30% was occupied by Japan alone, represented by the Japan National Tourism Organisation, the Japanese prefectures, private sector and Thai tour operators selling Japan products.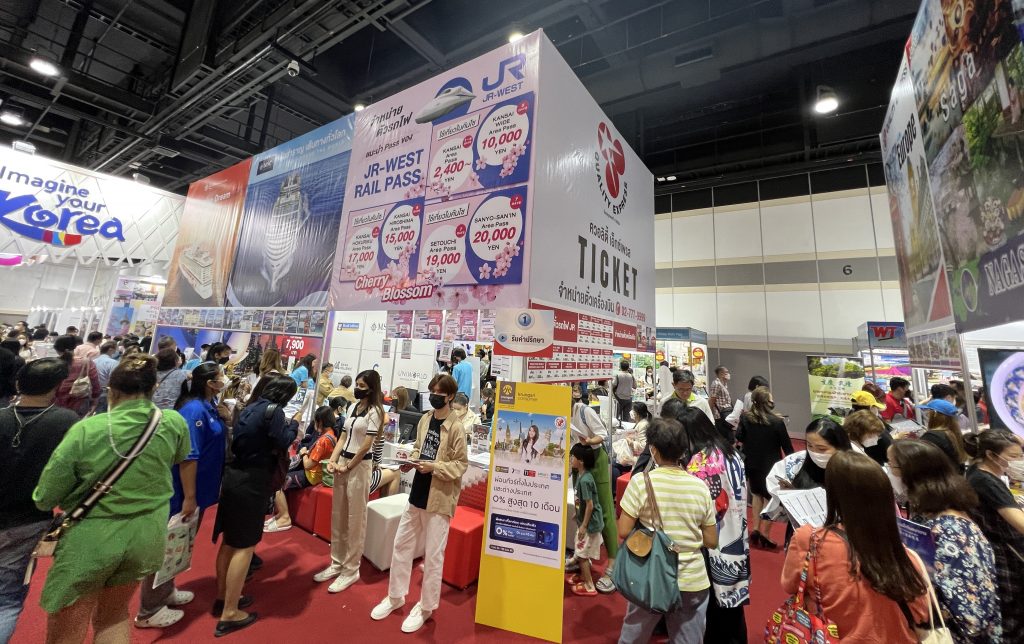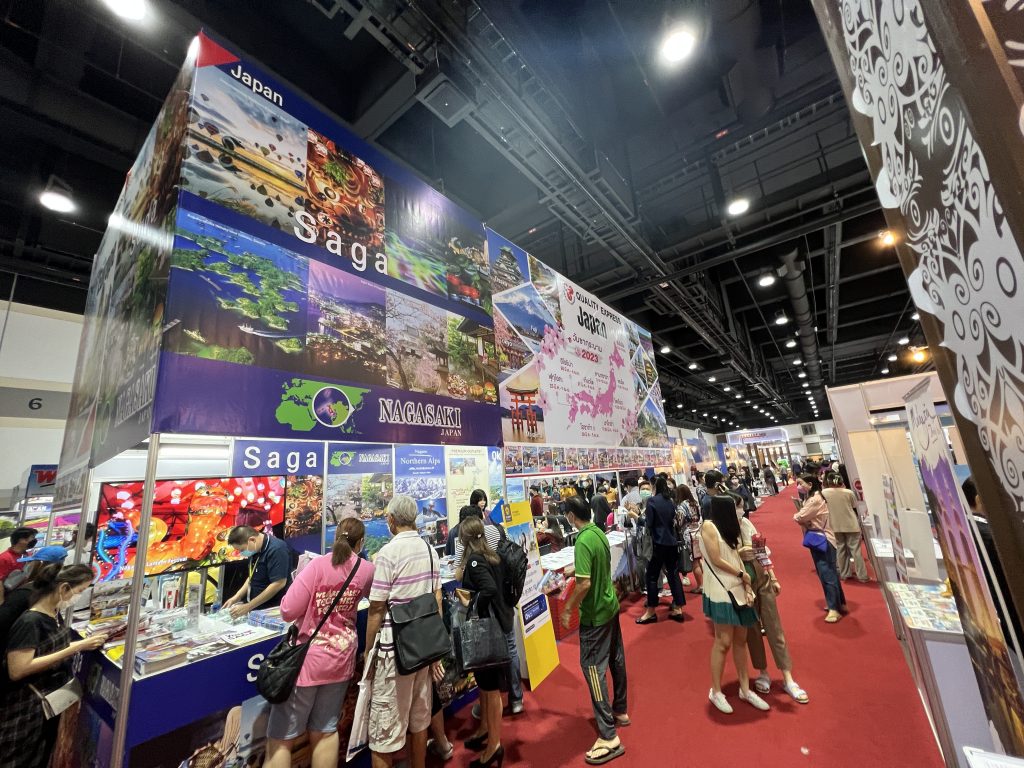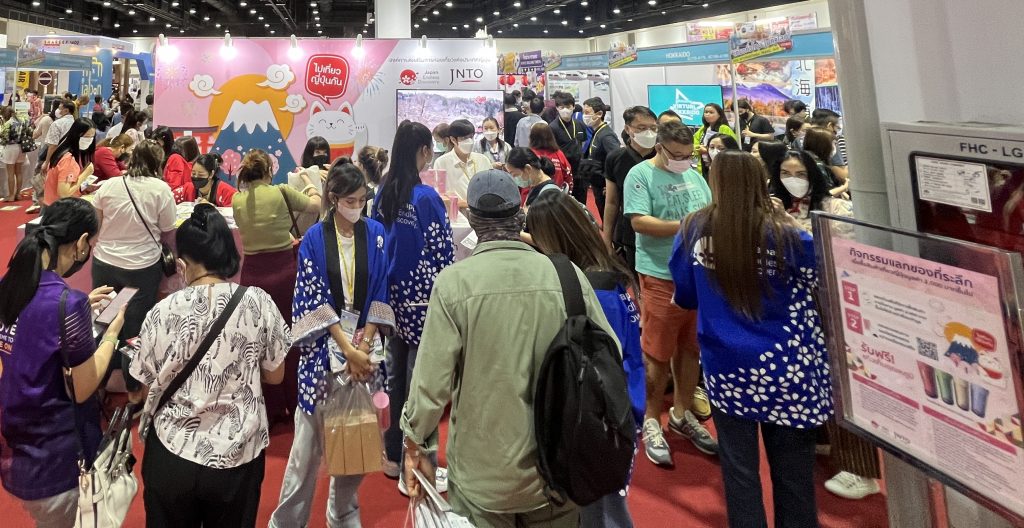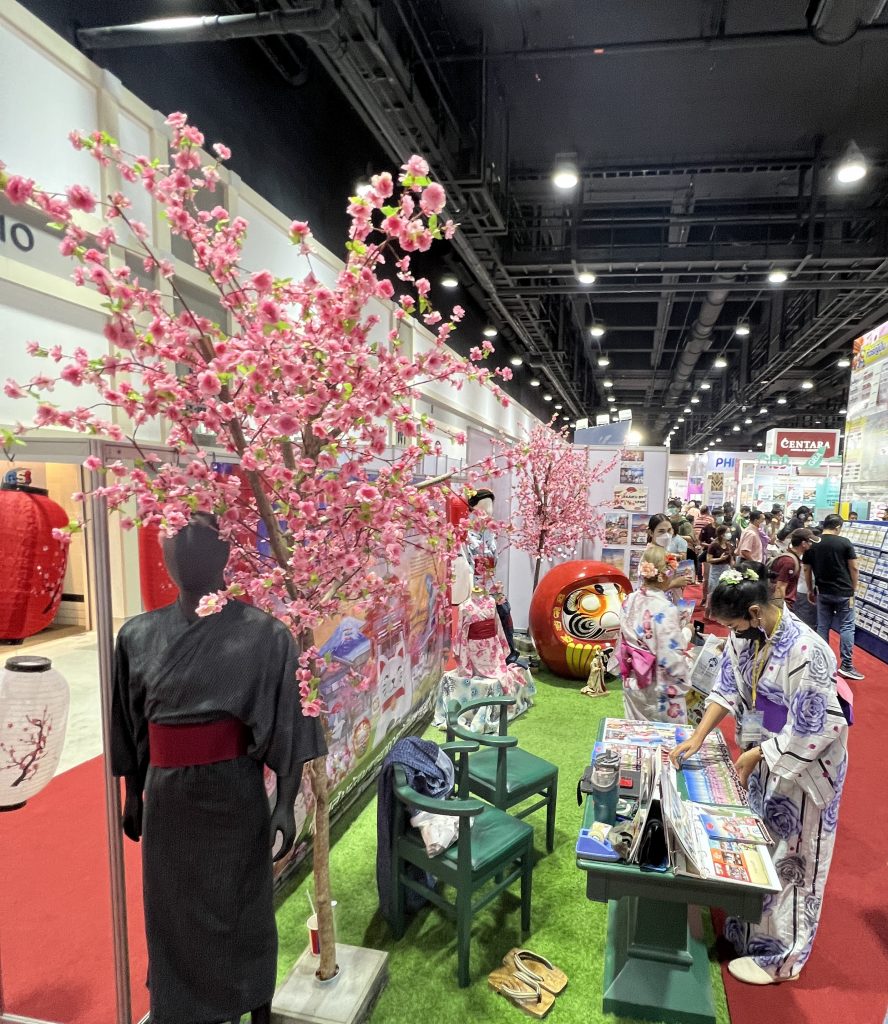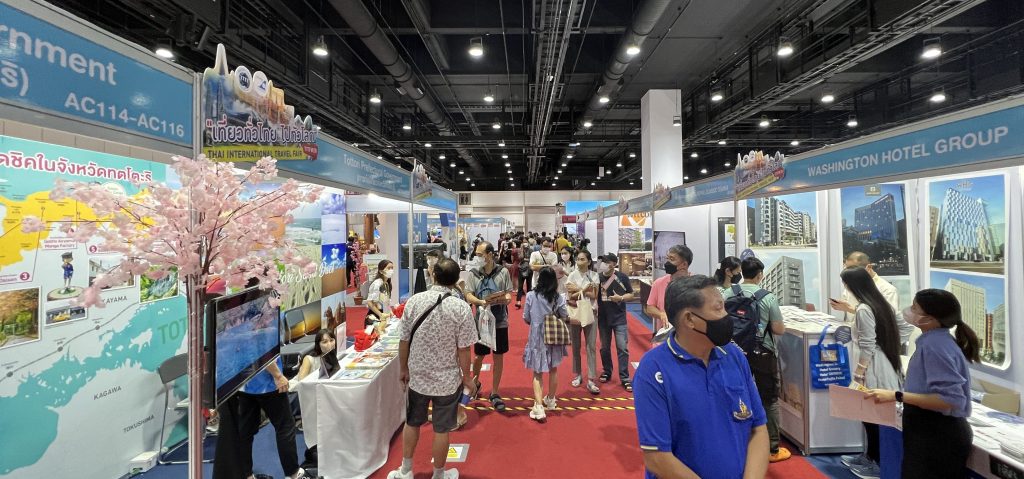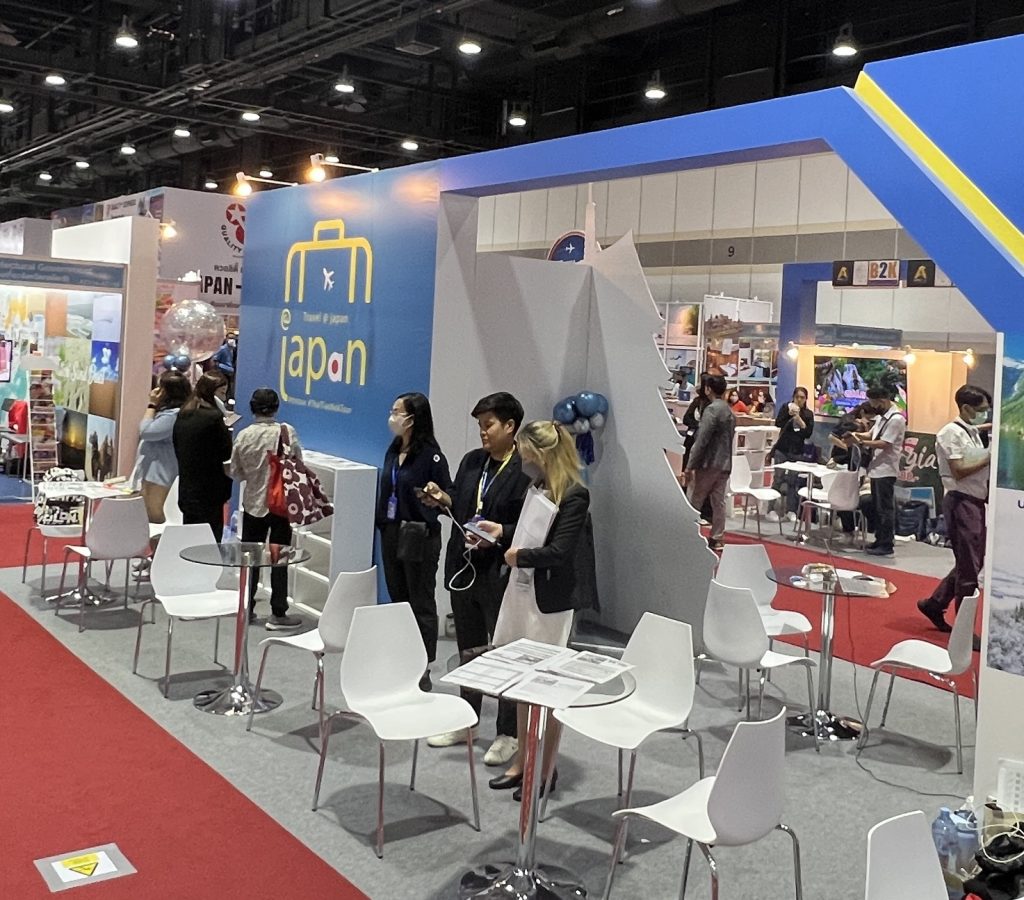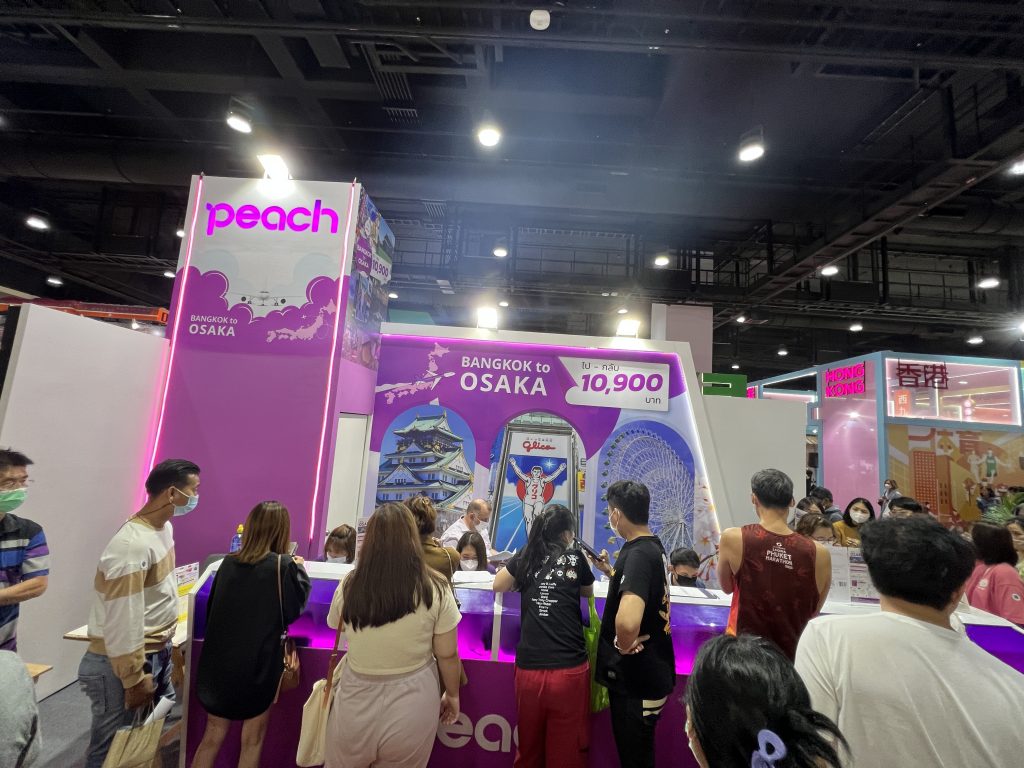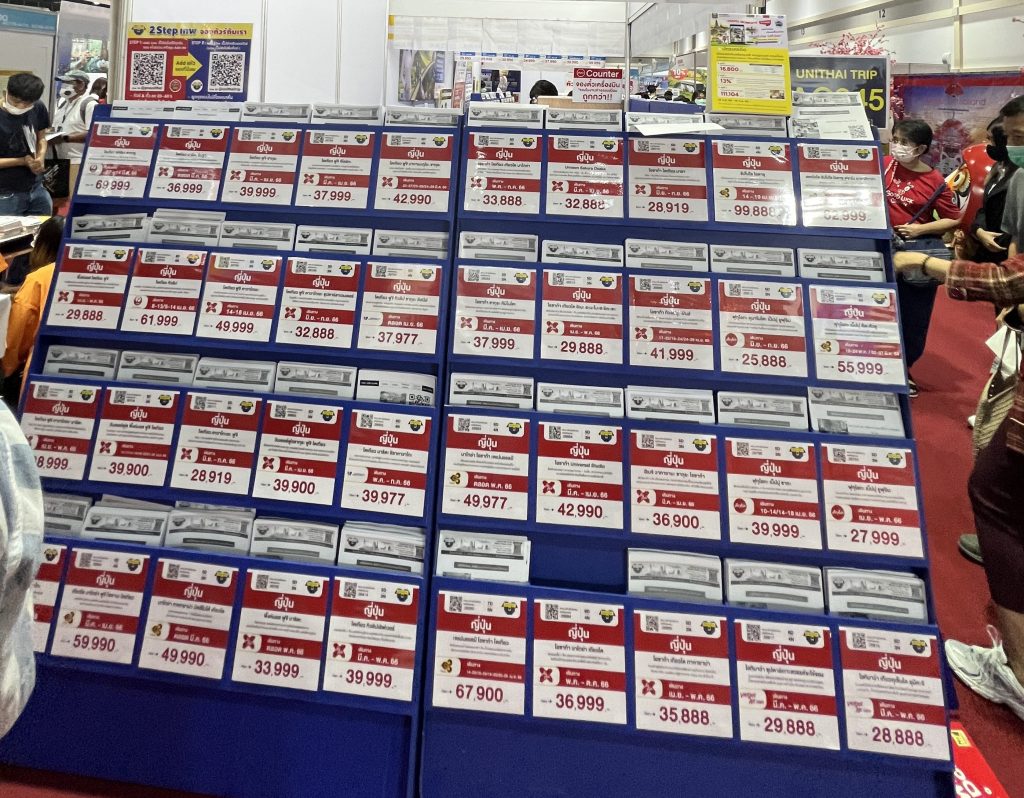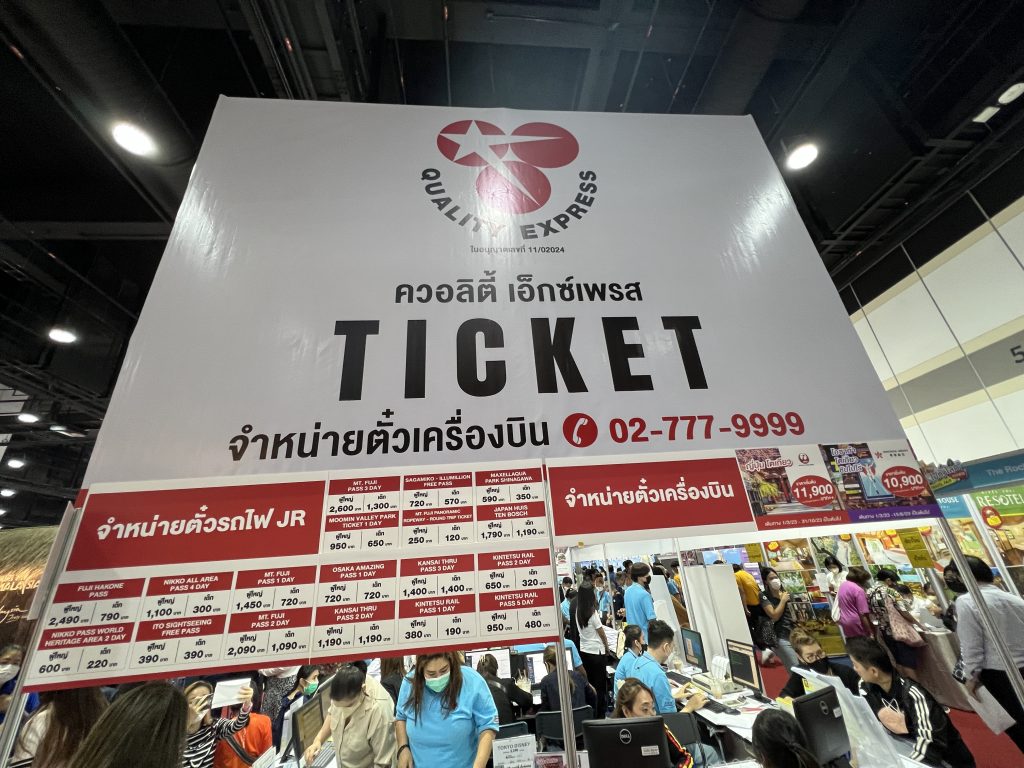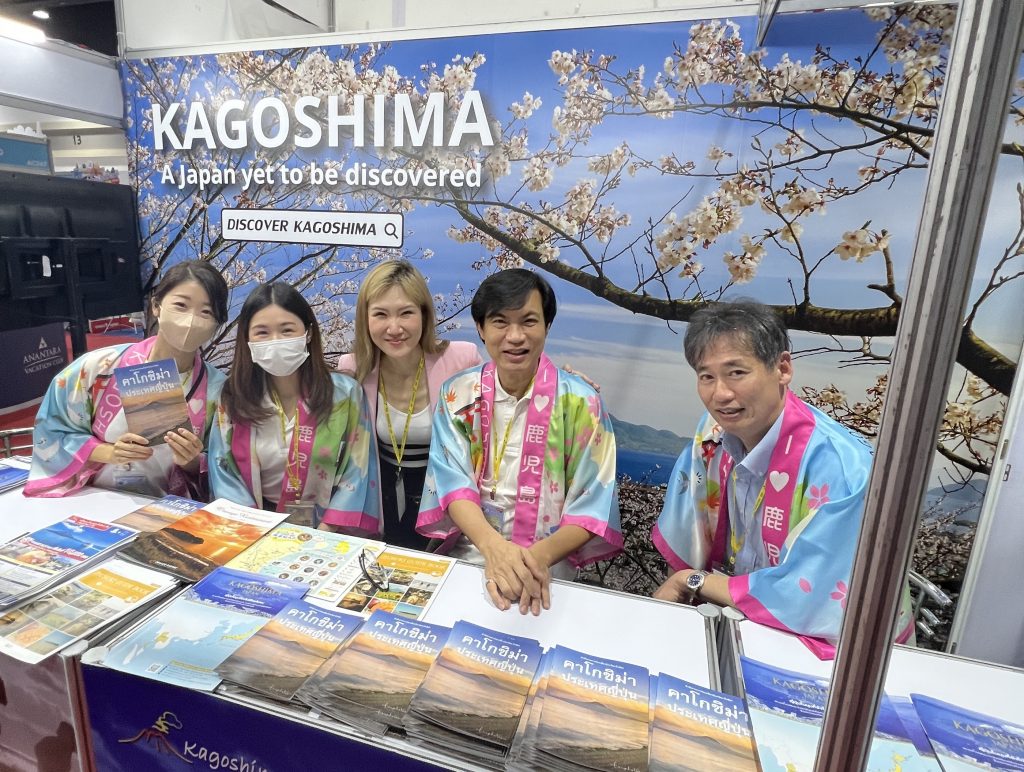 Korea and Taiwan had the second largest presence with another 30%. The Korean pavilion piggybacked on the Visit Thailand Year 2023 with a "Korea-Thailand Mutual Visit Years 2023-24" tagline.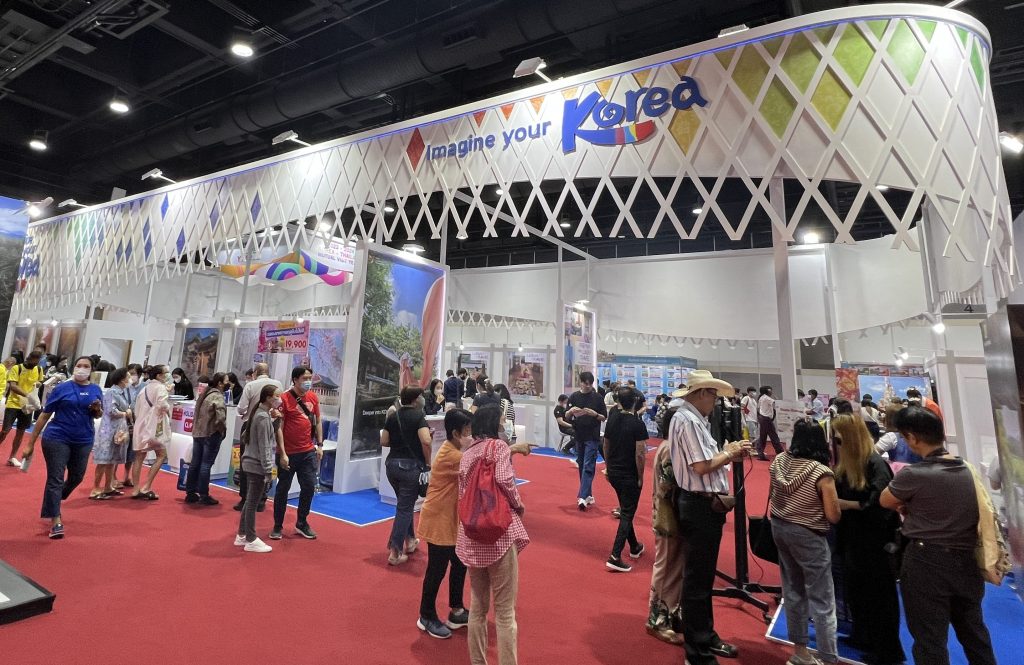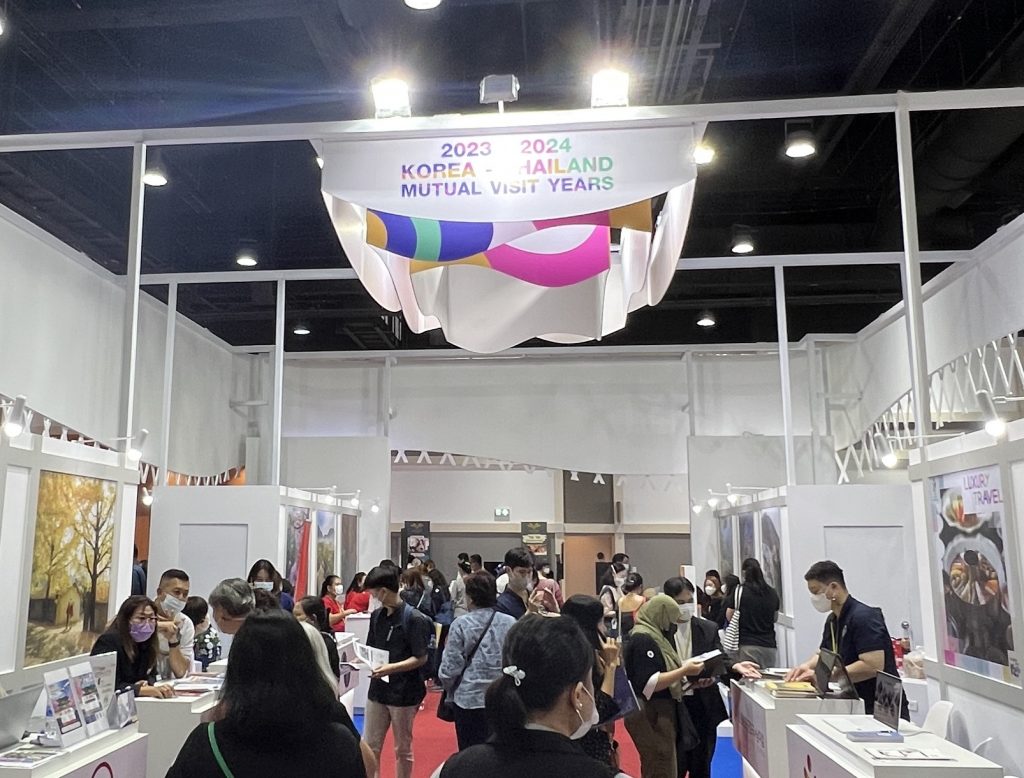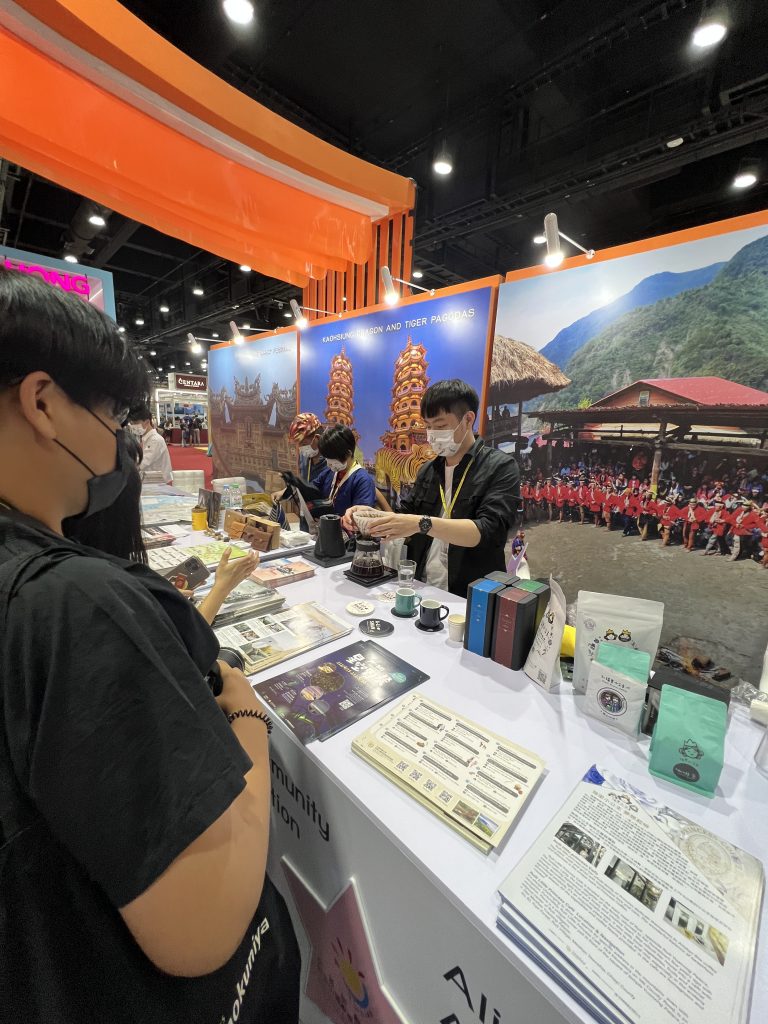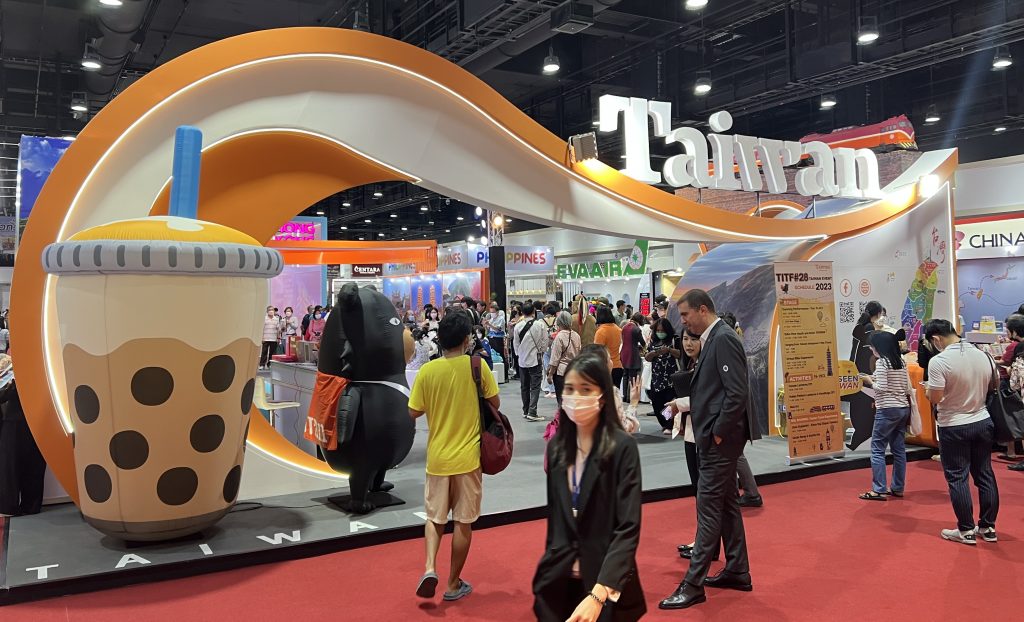 Hong Kong, Malaysia and the Philippines came in third in terms of floor space.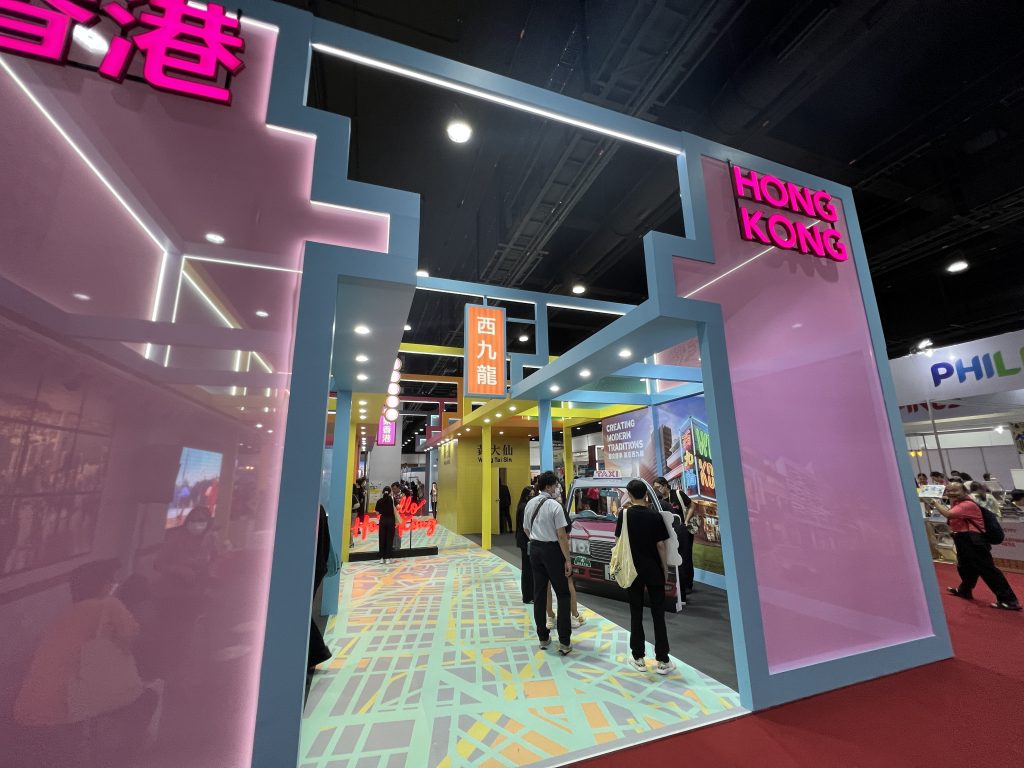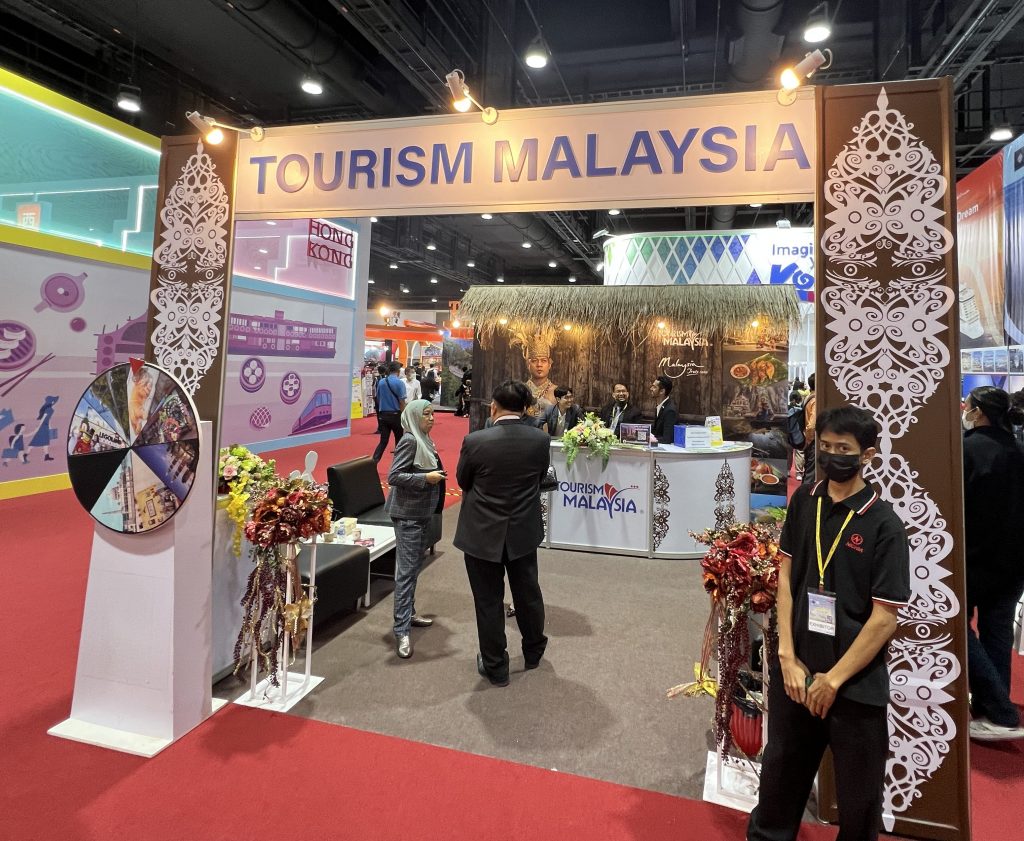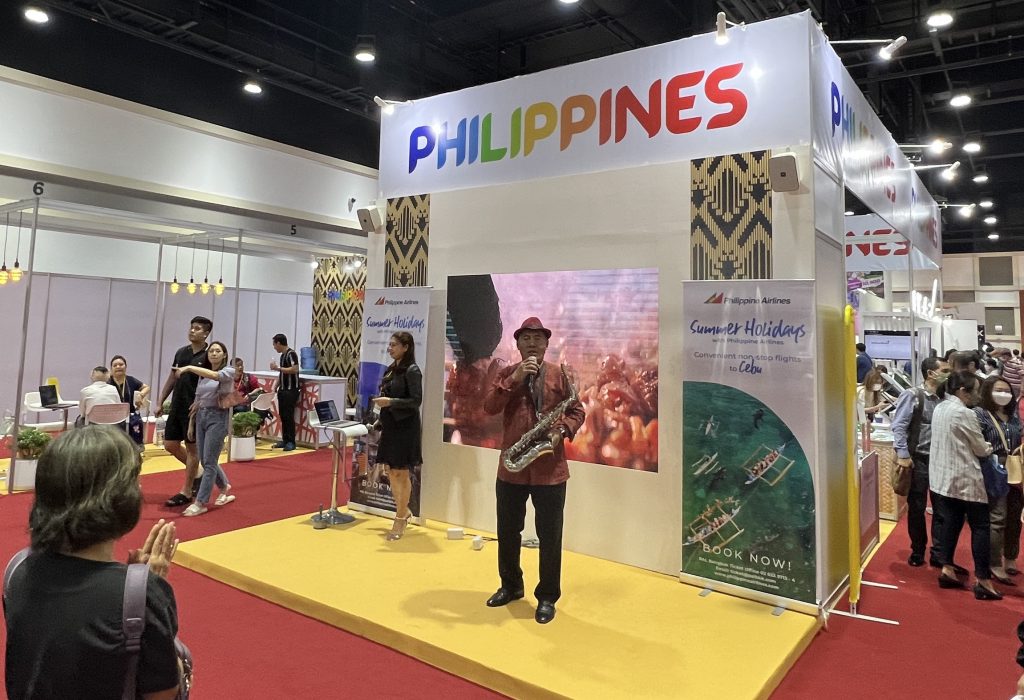 Saudi Arabia was represented by Shareef 1400, a tour operating company that specialises in the Haj and Umrah pilgrimage tours which have been broadened to include holiday tours, in line with Saudi policies to open up the country more to tourism.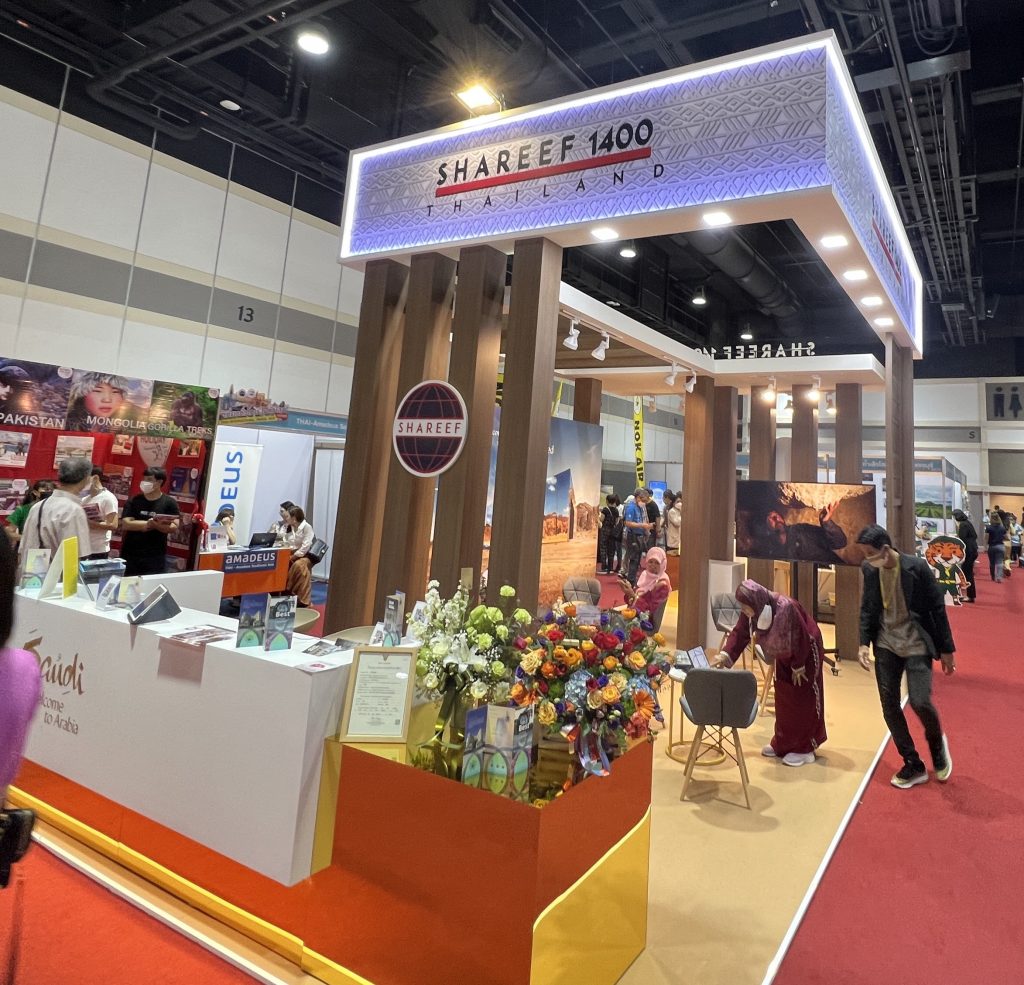 Thailand also has good diplomatic relations with Iran, which was represented by its airline Mahan Air.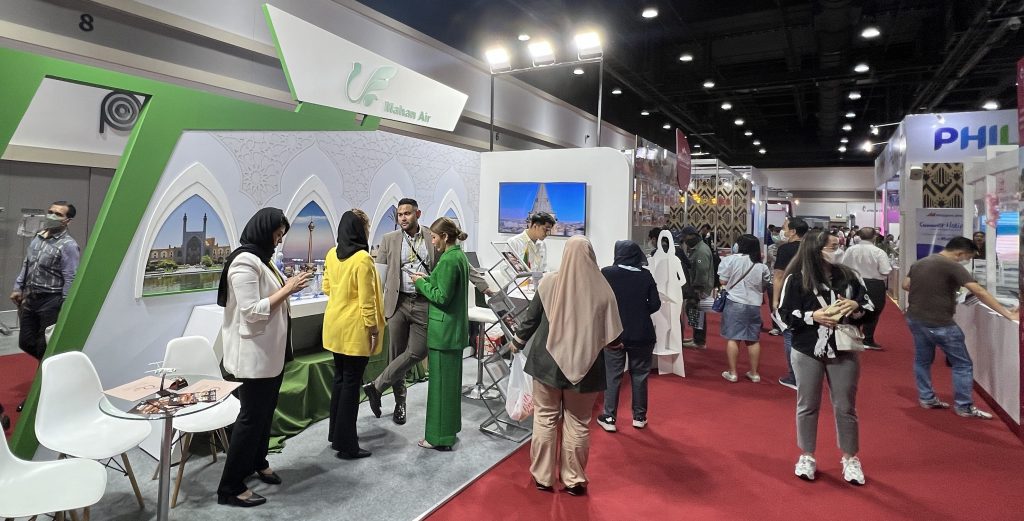 The U.S., Canada, Europe, UK, Australia and New Zealand have the most complicated and expensive visa procedures. None of their NTOs were present. Their products were being sold mainly by tour operators and cruise lines.
Just as visa-free access is a primary driver of inbound tourism to Thailand, (as I reported last week), it is also the driver of outbound tourism.
Local Thai products had a fractional presence. Most have switched to other forms of marketing, especially via social media. Many of the SMEs still cannot afford a trade-show.
In 2019, outbound Thais totalled 10.4 million, with an average length of stay of 6.02 days. Their average daily spend per capita was estimated at US$163, leading to a total outbound travel expenditure of US$10.4 billion, according to the Ministry of Tourism and Sports.
Here are some other images taken on the afternoon of Day One (Feb 16) when participation would have been sparse. Much higher attendance was projected over Friday and the weekend.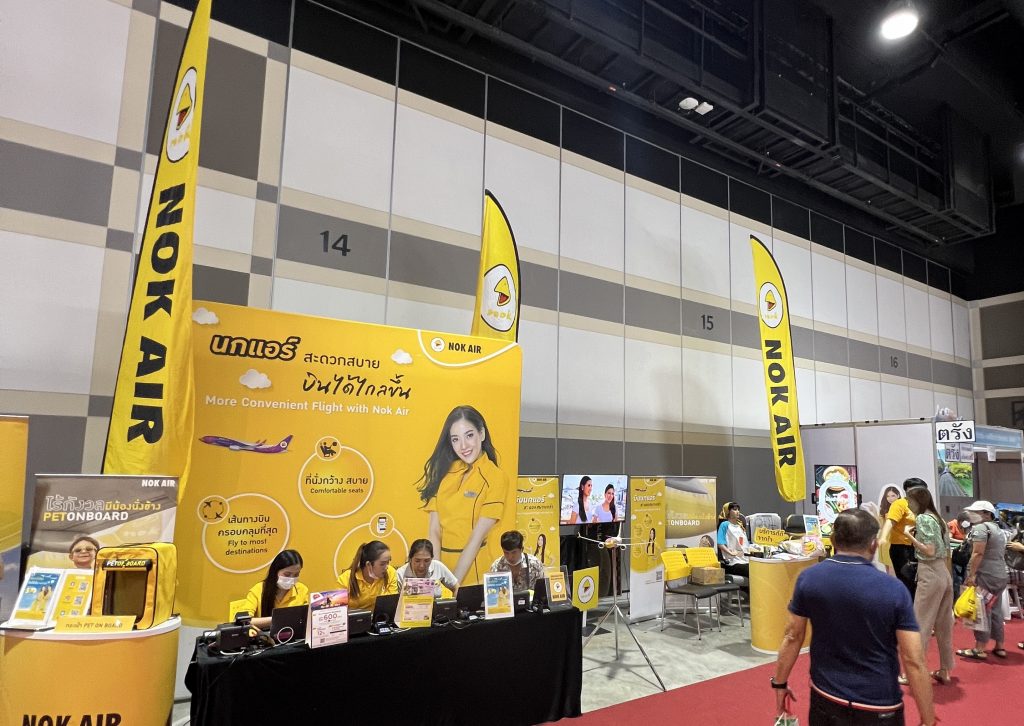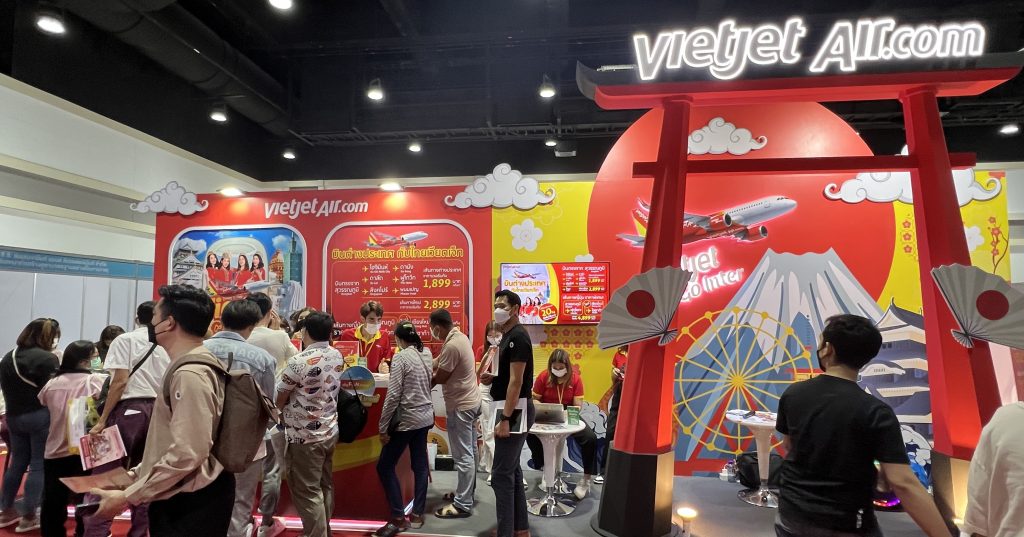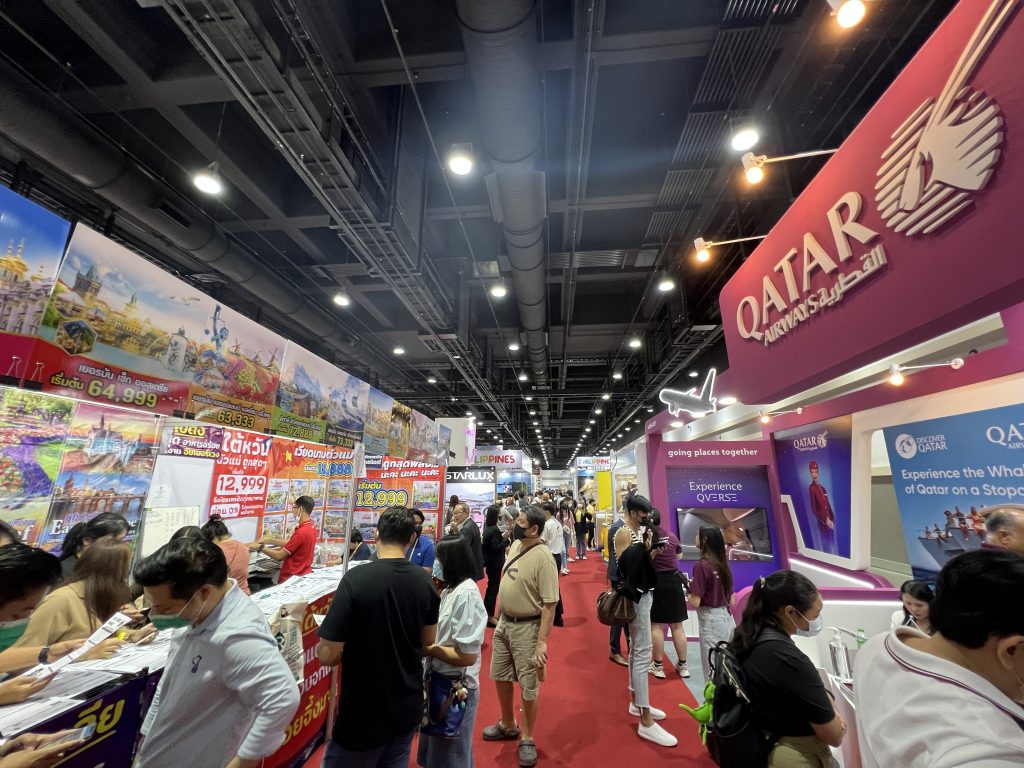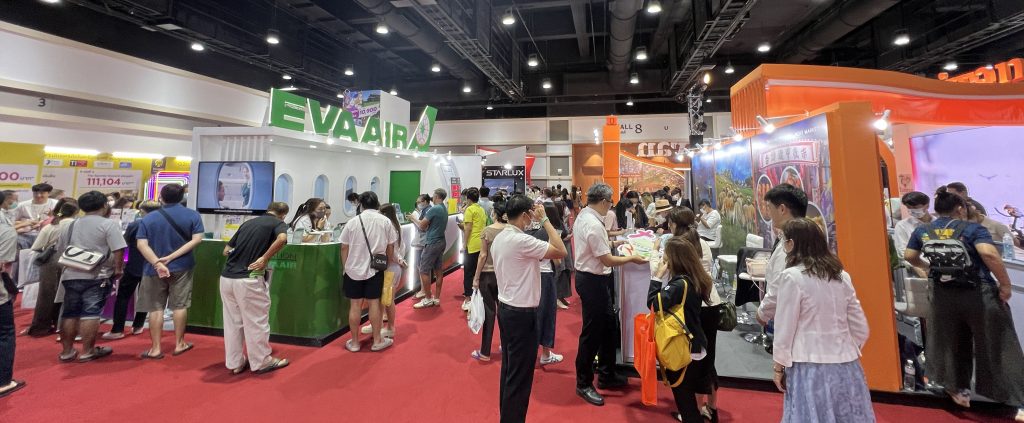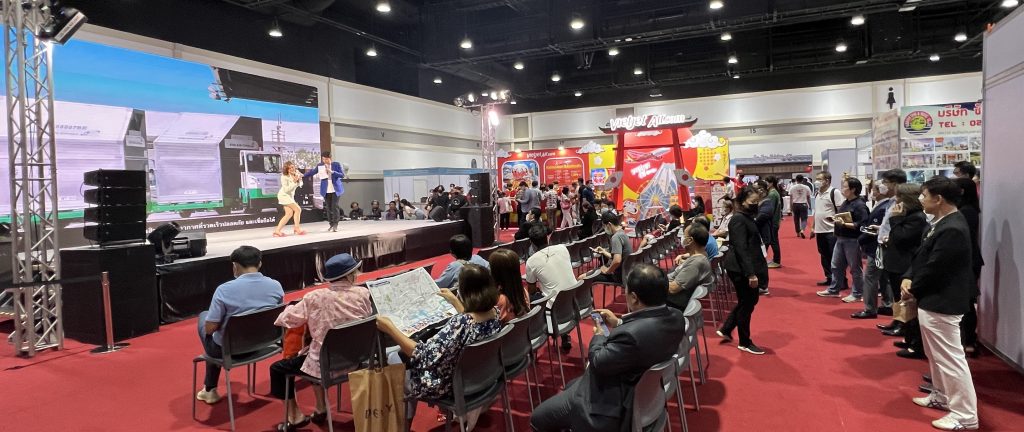 This is the superbly upgraded Queen Sirikit National Convention Centre where the TITF was held.