17 Nov, 2022
Bangkok – On 29 Oct 2022, I took a group of civil society tourism activists on an Alliance of Civilisations tour of the Bangkok riverside. These iconic sites — an historic temple, church and mosque in one neighbourhood cluster — represent the real competitive advantage of Thai tourism, viz., a Buddhist-majority kingdom with a complete absence of officially-sanctioned communal, ethnic, cultural or religious discrimination and hatred. Thailand has many problems, but overt racism based on caste, colour, creed, religion and sexual orientation is not among them. The resulting peace is precisely what makes the country welcoming and open to people of all shades, strengthens the Thai brand image and allows it to ride out many a crises.
Regrettably, this competitive advantage is taken for granted and gets scant respect from the mainstream tourism sector. However, as a global Clash of Civilisations (which I have termed "The Other Global Warming") becomes a growing threat by the day, the Thai tourism fraternity will need to rethink and refresh that mindset if it wishes to bolster its doing-business value proposition.
The Alliance of Civilisations itinerary, as I have branded it, included the Prayurawongsawas (pronounced: Prayoon-wong-sawat) Worawiharn Buddhist temple, the Bang Luang Muslim mosque and the Santa Cruz Christian church. It was originally conceptualised by Thai Ministry of Foreign Affairs for a visit by a senior official of the Organisation of Islamic Countries (OIC) earlier this year. The MFA originally called it a "Community of Three Religions" because all three are located within a few hundred meters of each other in a neighbourhood called "Kudi Jeen" on the Thon Buri bank of the Chao Phraya river. There, Christian, Muslim, Chinese and Buddhist communities have co-existed peacefully for decades.
Today, that area has gained broader soul-searching significance, especially in an era when globalisation is being replaced by polarisation, xenophobia, ethnocentrism, nationalism, racial and religious hatred. The Thai Foreign Ministry, and the Royal Thai government at large, knows well that if left unaddressed, it will pose the same long-term threat as political and economic strife, overtourism and climate change. If, on the other hand, if the area is promoted in its proper context, it can help Thailand lead the world in rebuilding, reinventing and restructuring tourism in the post-Covid era.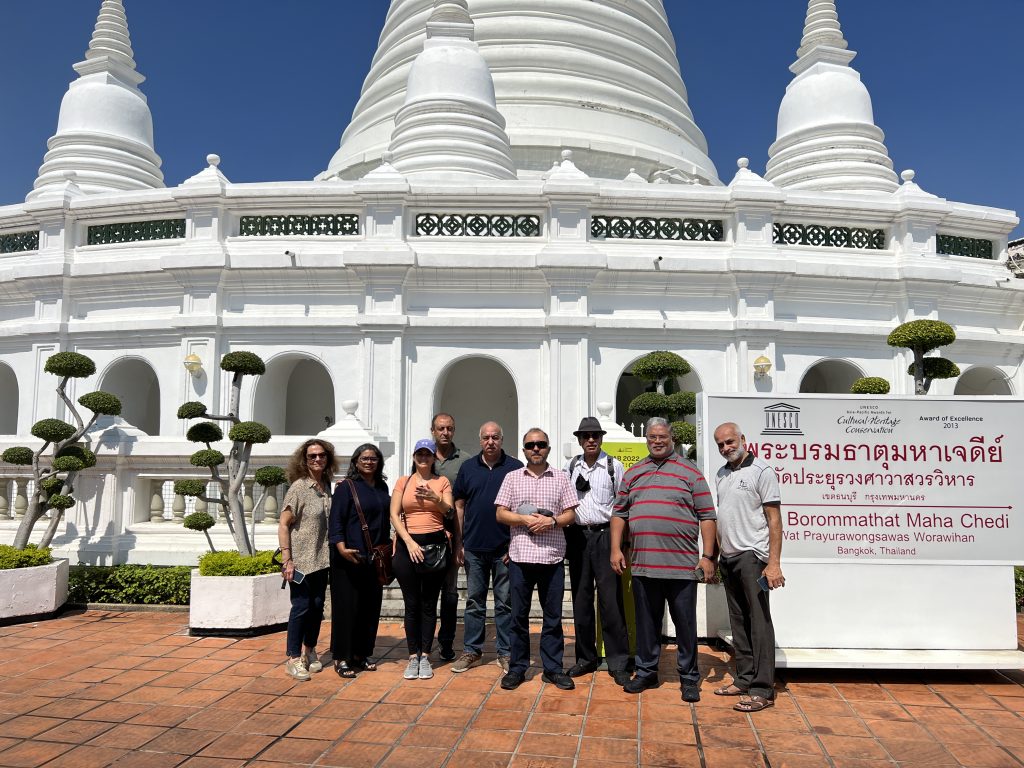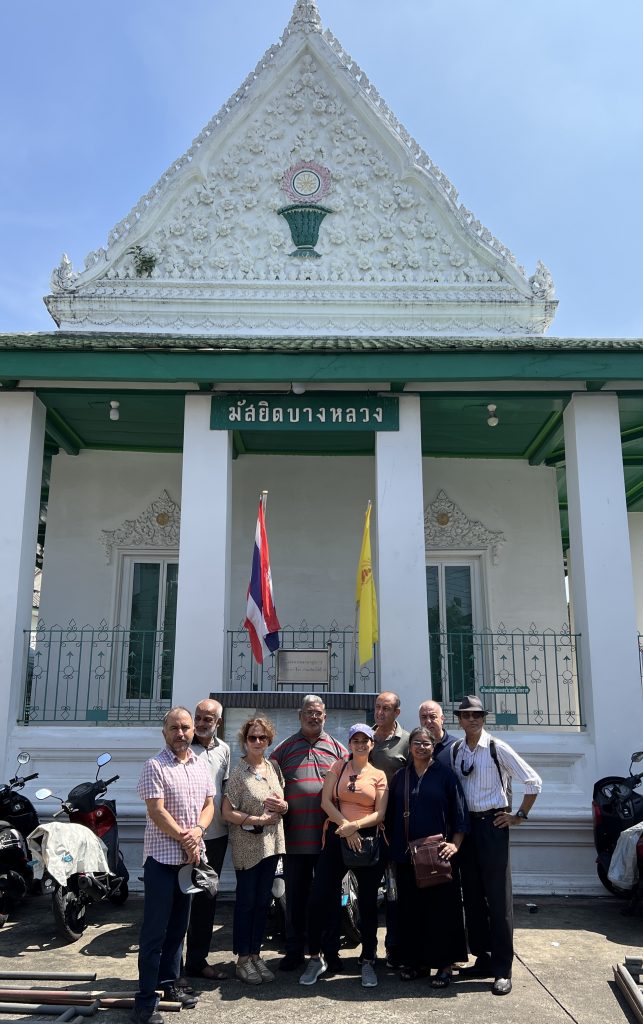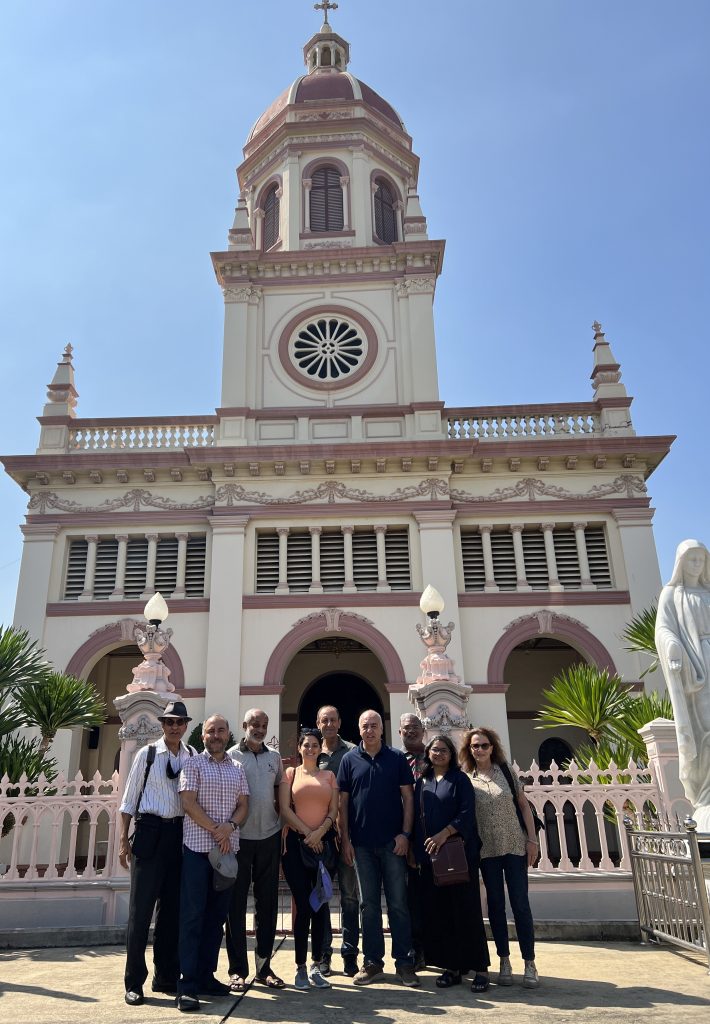 The activists on my private tour were all serious students of the ecological, social, cultural and anthropological impact of tourism. Hailing from India, Peru, Norway, France, Palestine — one activist joined by Zoom from Australia – they were in Bangkok for a three-day meeting of the Tourism Alert and Action Force (TAAF), which strives to inject some check and balance into the tourism ecosystem. The meeting was funded by a Norwegian NGO. I was honoured to be invited to address the group on 1987 Visit Thailand Year and how it revolutionised global tourism.
Places of worship are at the heart of any tour itinerary. For most tourists, however, they are merely bricks-and-mortar structures to admire and photograph. For most tour operators, they are merely items for sale on a supermarket shelf. But in the Kudi Jeen neighbourhood, they symbolise peaceful and harmonious co-existence, icons of Thailand's colonialism-free, melting-pot cultural history. Thailand's freedom of religious worship is enshrined in the constitution. His Majesty the King stringently walks the talk of being the King of all peoples. Most important, Thailand is devoid of scumbag politicians stirring ethnic hatred amongst communities, such as those in India, Sri Lanka, Myanmar, Israel, and elsewhere.
This level playing field is reflected in Thai foreign policy, which is rooted in maintaining friendly relations with all countries. It allows Thailand to grant visa-free or visa-on-arrival access to citizens of more than 100 countries. Without this accessibility, Thai tourism would simply not exist. Nothing proves this better than the January 2022 diplomatic patch-up between Thailand and Saudi Arabia. which dramatically improved Thailand's relations with the entire 1.4 billion-strong Islamic world. When foreign policy leads, tourism policy follows. The Thai tourism industry has little cognizance of this nexus, wrongly believing that its bedrock driver is tourism policy and the quality of Thai products and services.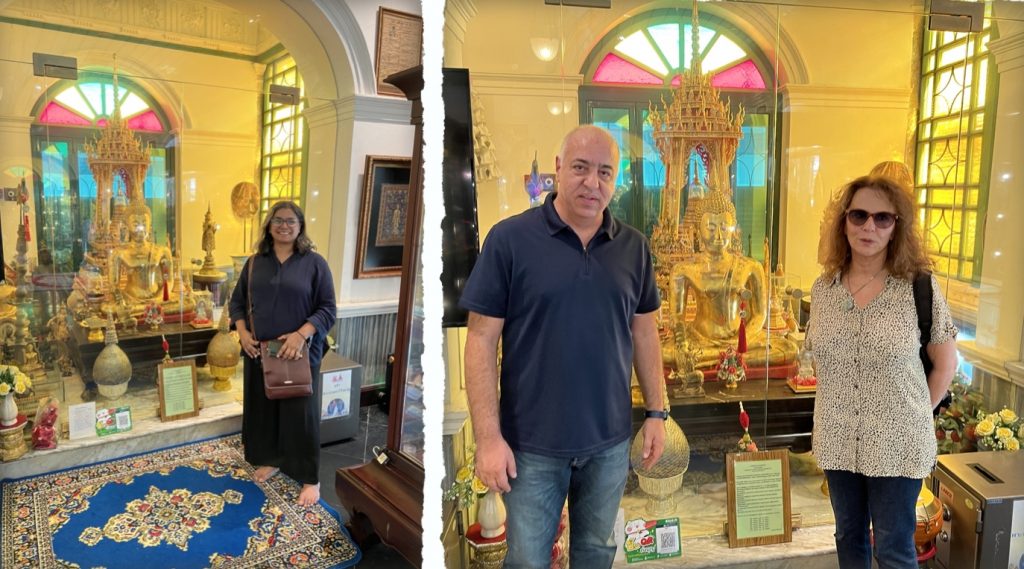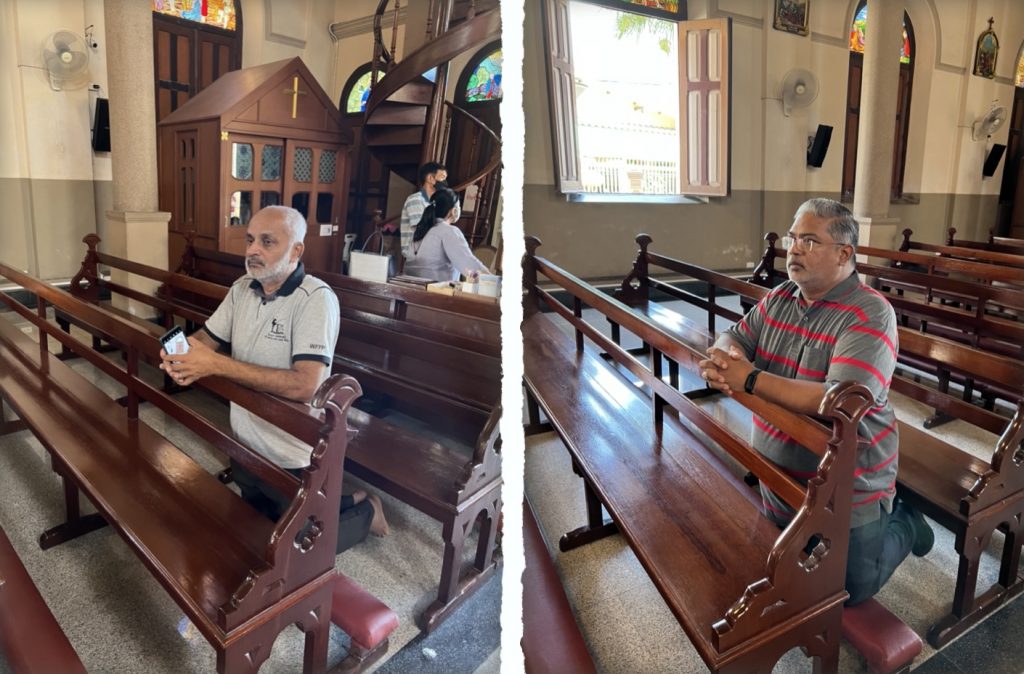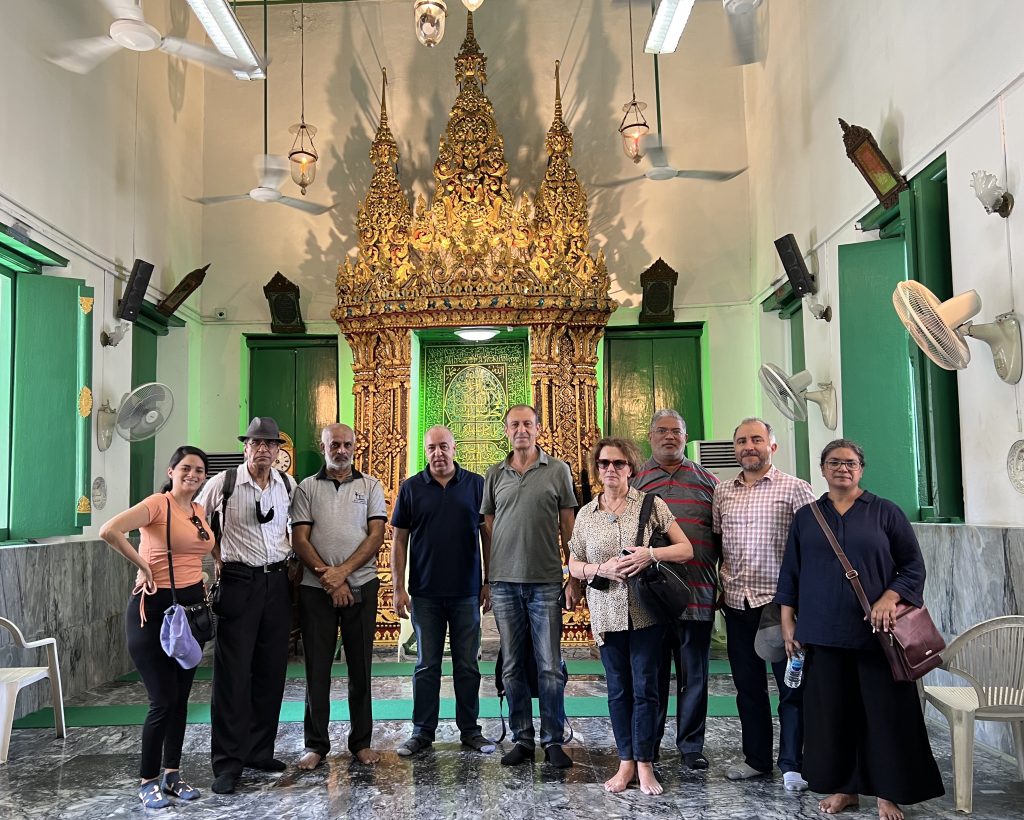 This competitive advantage is both combustible and fragile. It needs to be safeguarded, nourished and nurtured. Like a picturesque garden, the colourful flowers of Thai tourism appeal to all the senses and encourage visitation, which in turn creates jobs and economic value. But if destroyed by floods, vermin or human neglect, that garden generates nothing. Places of worship in peaceful neighbourhoods are exactly like a garden, and need to be admired and respected in that context. If the underlying peace is disrupted by extremist, ethnocentric, nationalist, supremacist thugs, the entire garden burns down.
Many such Alliance of Civilisations sites and neighbourhoods exist right across Thailand. The Chao Phraya river bank is also dotted with Chinese temples. Thailand's most prominent Sikh temple is just across the river from the Kudi Jeen area. A Hindu temple stands right in the centre of Bangkok's Wall Street. Regrettably, we had a time shortage, and I could only cover the three prominent ones, as identified in the original Ministry of Foreign Affairs itinerary.
Today, climate change, sustainability, global warming are all mainstream buzzwords. But they apply only to the natural environment — forests, oceans, parks, flora and fauna. Visiting them is referred to as "ecotourism". Other buzzwords have also cropped up, such as "responsible", "meaningful" and "sustainable" tourism. But if preserving the "natural" environment is of so much concern, what about the socio-cultural-ethnic environment, the threats to which are far more immediate and dangerous?
That is the glaring imbalance I am seeking to redress with the Alliance of Civilisations tour. If the Thai tourism leadership can wean itself away from the monotonously boring gurus of virtual reality, artificial intelligence, smart cities, cryptocurrencies and hybrid meetings, and instead mainstream such tours, it will discover that the real value lies in strengthening and promoting Thailand as a haven for peace, friendship and socio-cultural-religious harmony.