29 Sep, 2022
Bangkok — I enjoyed a refreshing and stimulating World Tourism Day discussion on "Rethinking Tourism" at the Foreign Correspondents Club of Thailand, the oldest, largest and most active foreign media club in Southeast Asia. Here are some of the core takeaways from the Sept 28 panel discussion:
1. Senator Weerasak Kowsurat, a former Thai tourism minister, talked about the long-standing need to rethink and rebuild Thailand's sorely deficient facilities for People With Disabilities and families with baby-strollers. He urged travel industry executives to try sitting in a wheelchair, as he himself has done, and see how difficult it can be to get around. He noted the sorry state of basic footpaths in popular destinations such as Phuket where mothers with baby-strollers cannot even safely cross the streets. The demographics of people with such needs are growing, thanks to increasing family travel, ageing societies and other forms of physical disabilities. But Thailand is way behind on this chart.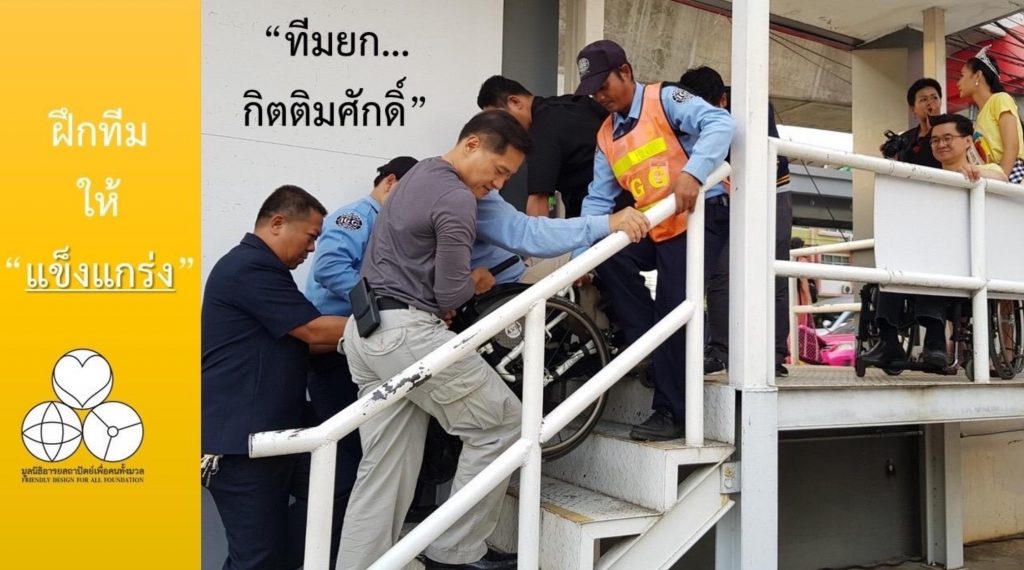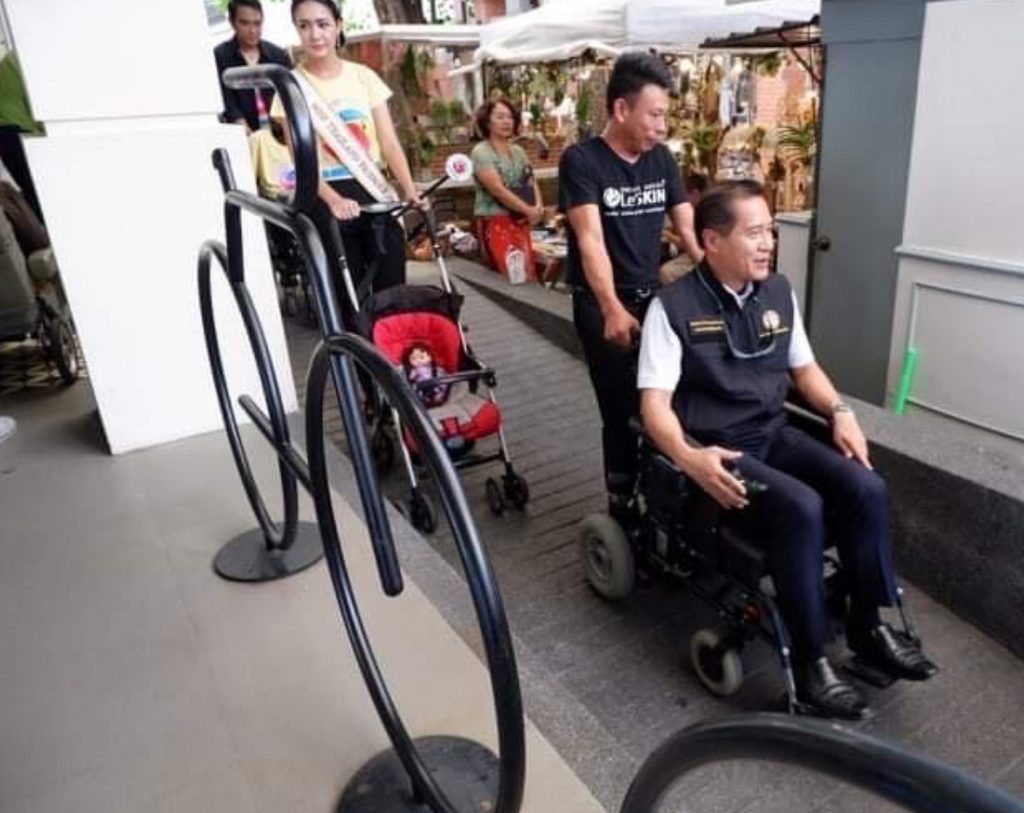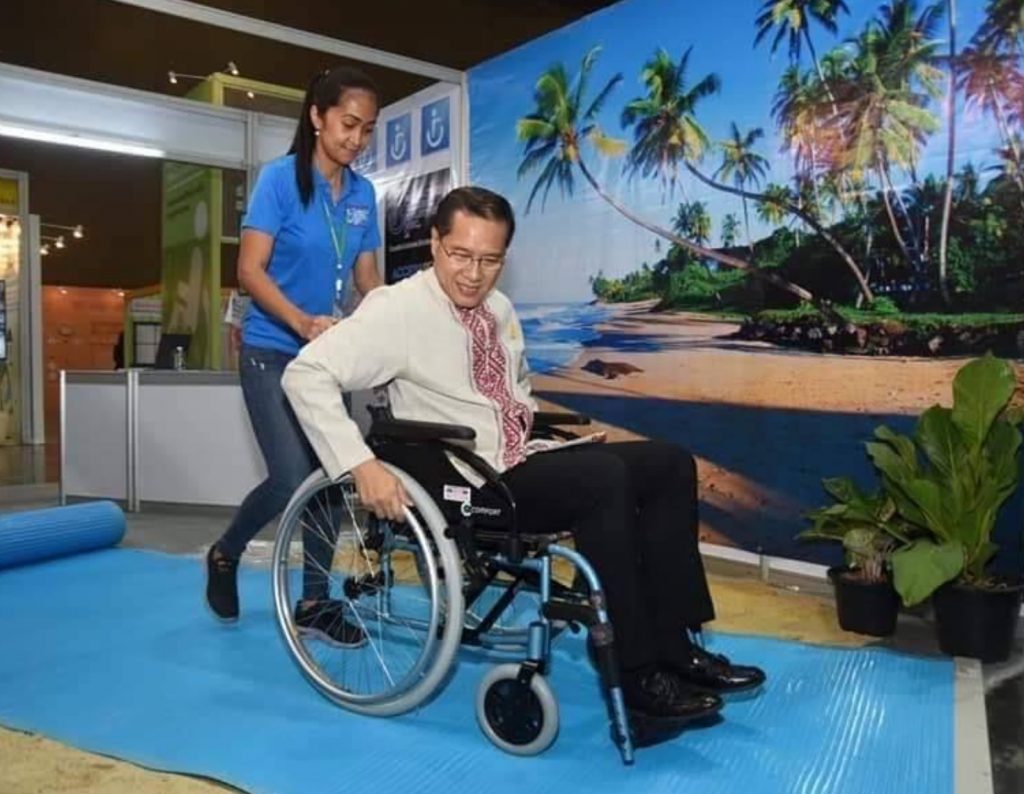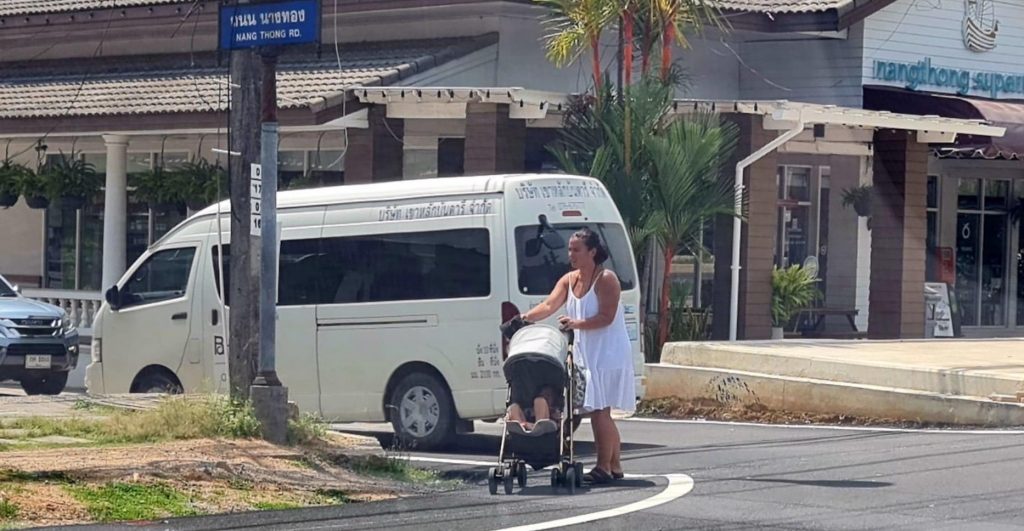 2. Khun Arrut Navaraj, Managing Director of the Suan Samphran (formerly the Rose Garden), cited his ongoing work to rethink and reconfigure Thailand's food chain, and shift the bedrock agricultural sector away from fertilisers and pesticides towards more organic farming. He has also moved to boost organic farmers' income by setting up a website that allows them to sell products directly to buyers. A number of hotels are supporting this venture, but there is a long way to go, with only a fraction of Thailand's total land area devoted to organic agriculture. A video of his project can be viewed here: https://youtu.be/wXHPyKLta6o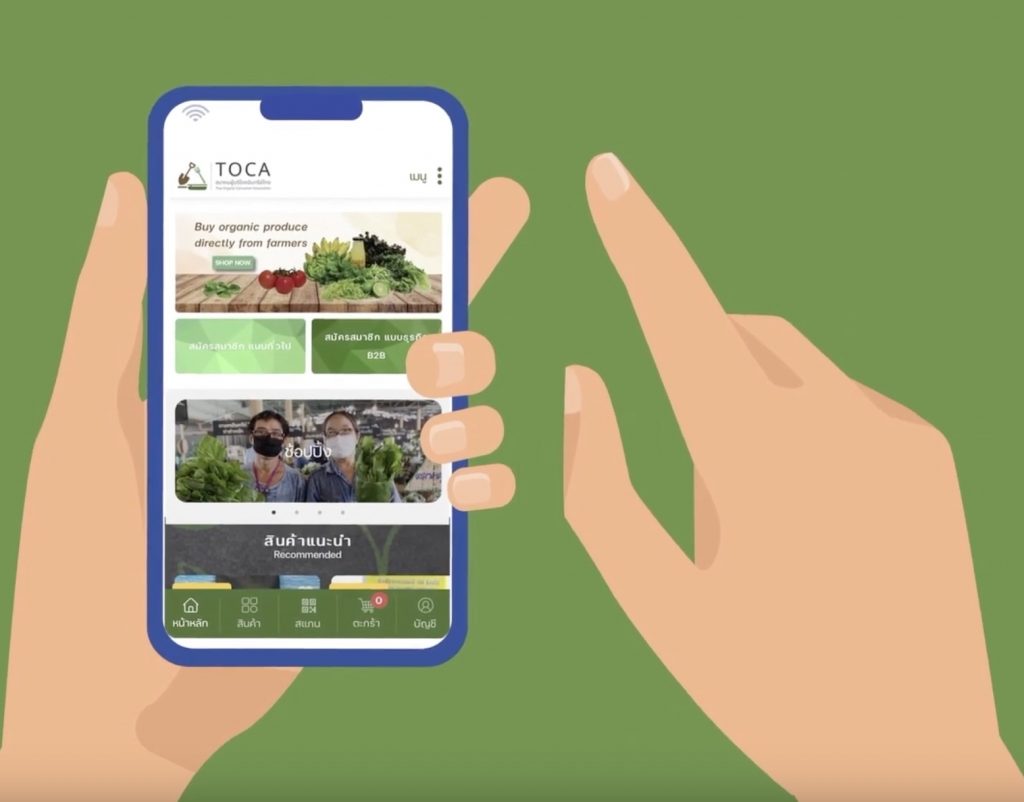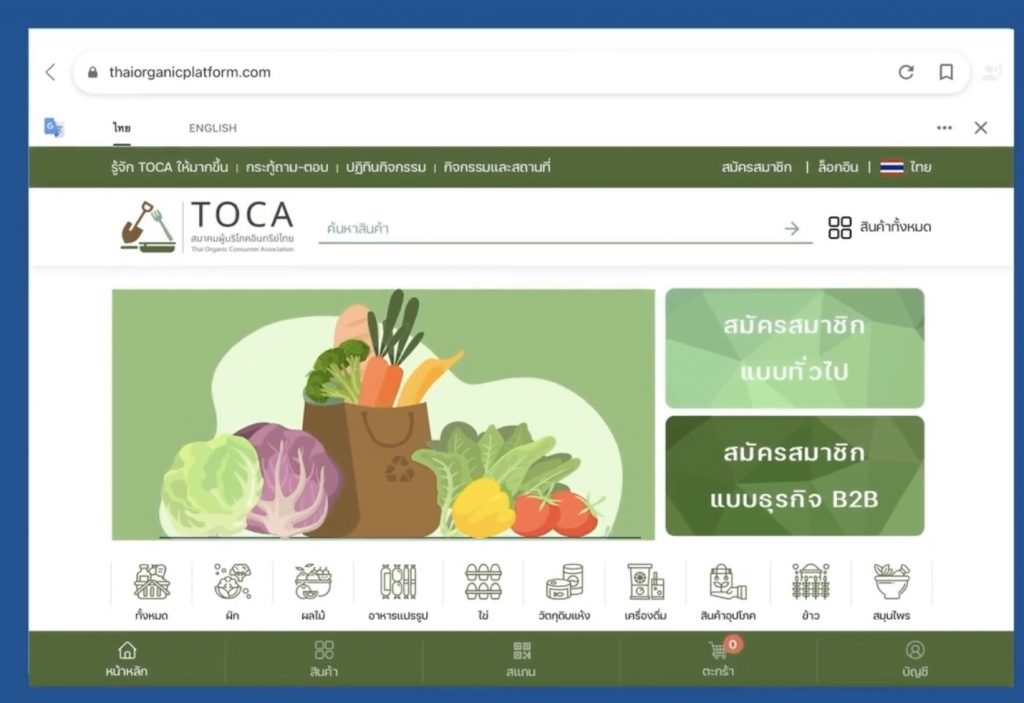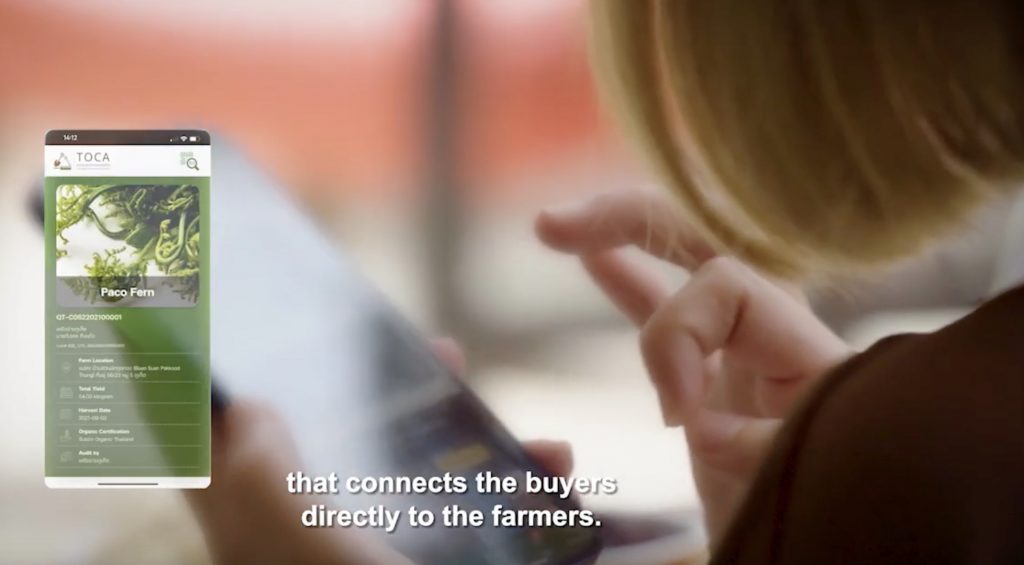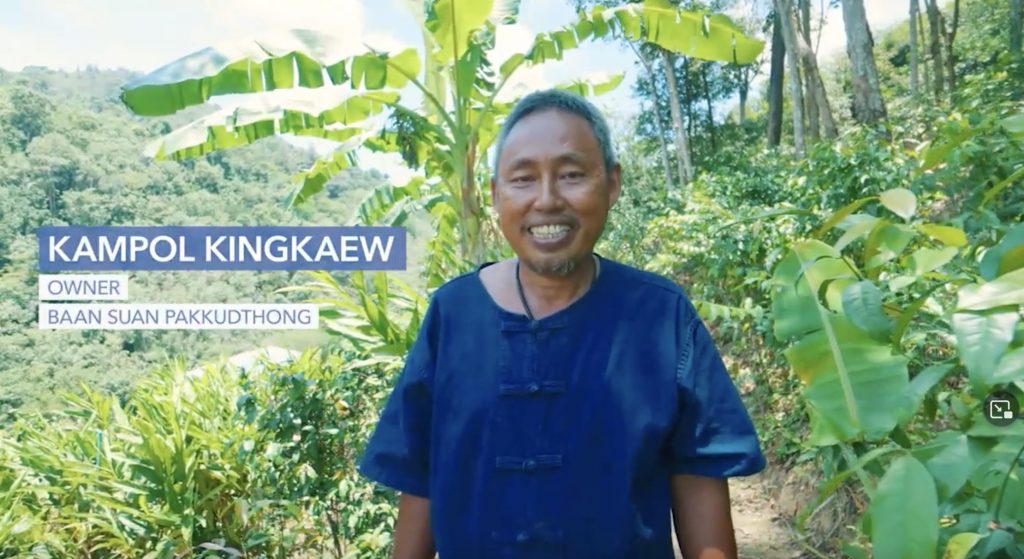 3. Khun Chooleng Goh, GM of The Athenee Hotel, and Thailand's longest-serving female hotel GM, showed how her property had embarked upon the sustainability path in 2012 and taken a series of "baby steps" over the years to reduce its environmental impact and lower the carbon footprint. In addition to being one of the launch customers of Mr Arrut's organic farm products, she has worked on everything from waste-water recycling and food waste management to cutting back on plastics. Staff have also been trained on the processes.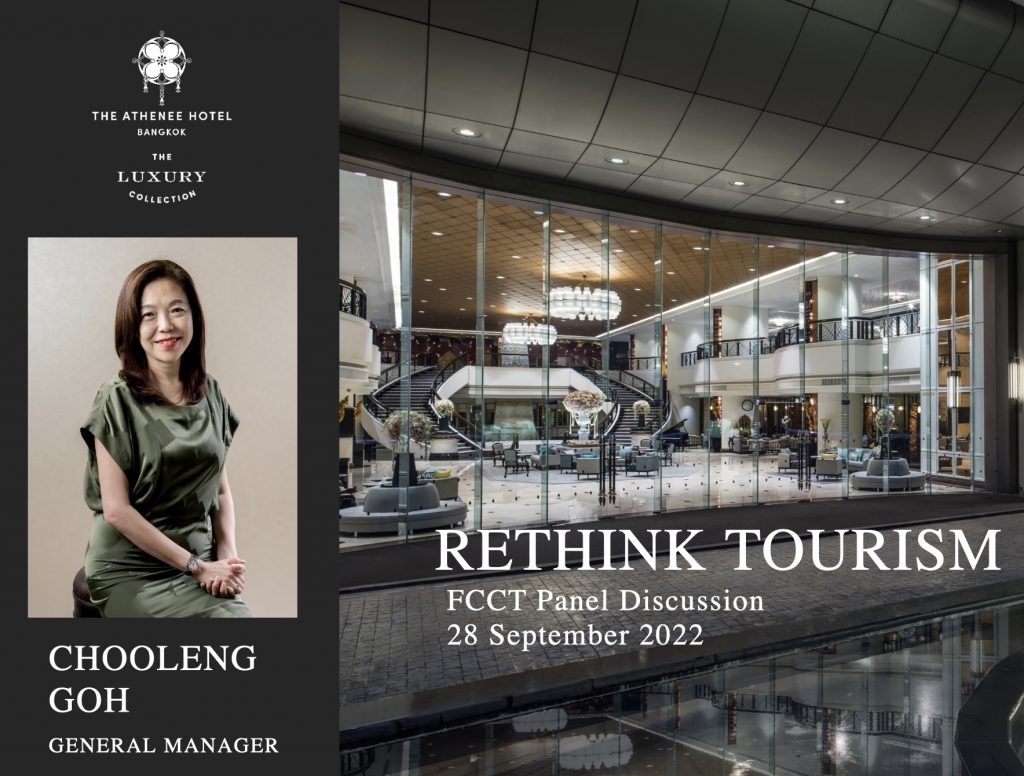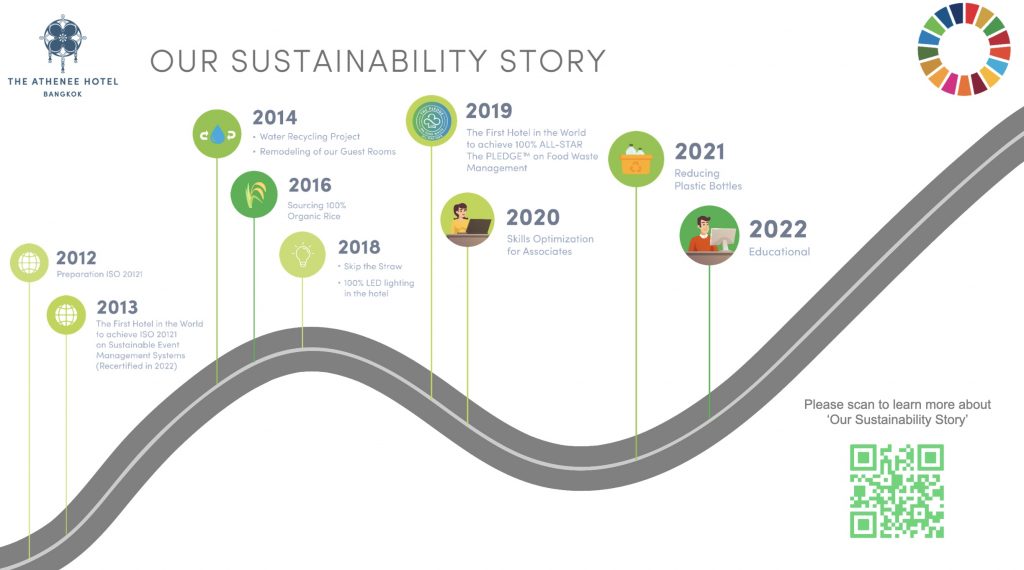 4. Finally, Mr Peter Semone, Chairman, Pacific Asia Travel Association, noted that there is a real danger that the bounceback euphoria of the post-Covid era will see the travel & tourism industry going back to Business as Usual. He noted the need to better balance the economic benefits of tourism with its social-cultural-environmental impacts and come up with a new measurement matrix to rethink and redefine the "success" of tourism, away from visitor arrivals, average length of stay and average daily expenditure. He also warned of newly emerging risks and threats such as global geopolitical and ethno-cultural conflicts.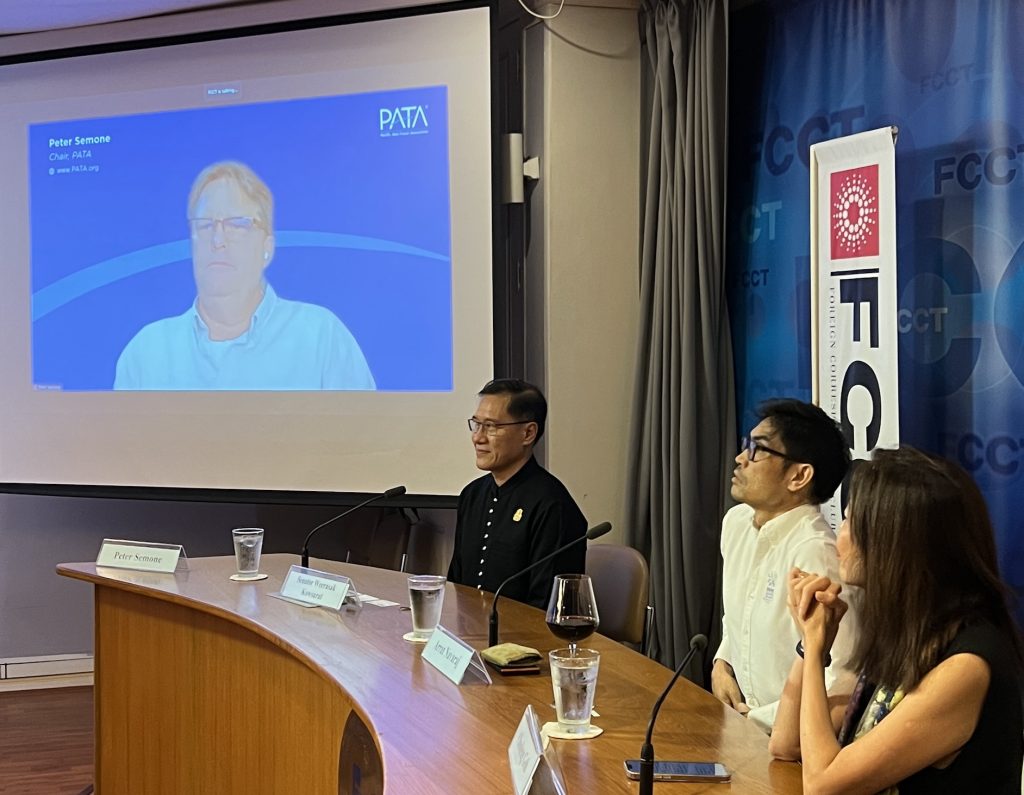 Among the many other issues which came up were the archaic legal and bureaucratic regulatory structure of the industry, specifically the Ministry of Tourism and Sports, and the need to address the discriminatory dual-pricing entrance fees at museums, national parks and other attractions, a problem in other Asian countries, too.
All told, it was a thought-provoking evening, deftly moderated by veteran Bangkok-based journalist Dominic Faulder, Associate Editor, Nikkei Asian Review, and former FCCT President. The current FCCT President, Mr Panu Wongcha-um, Bangkok bureau chief of Reuters News Agency, delivered opening remarks and invited the Thai travel industry to hold their press conferences and events at the club. He also invited travel industry executives to become associate members of the club and network with some of Asia's leading media.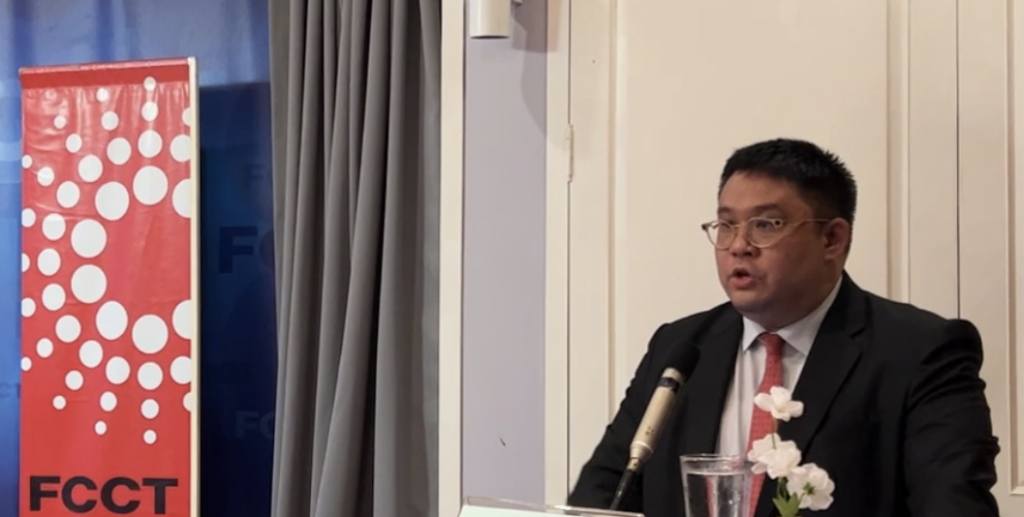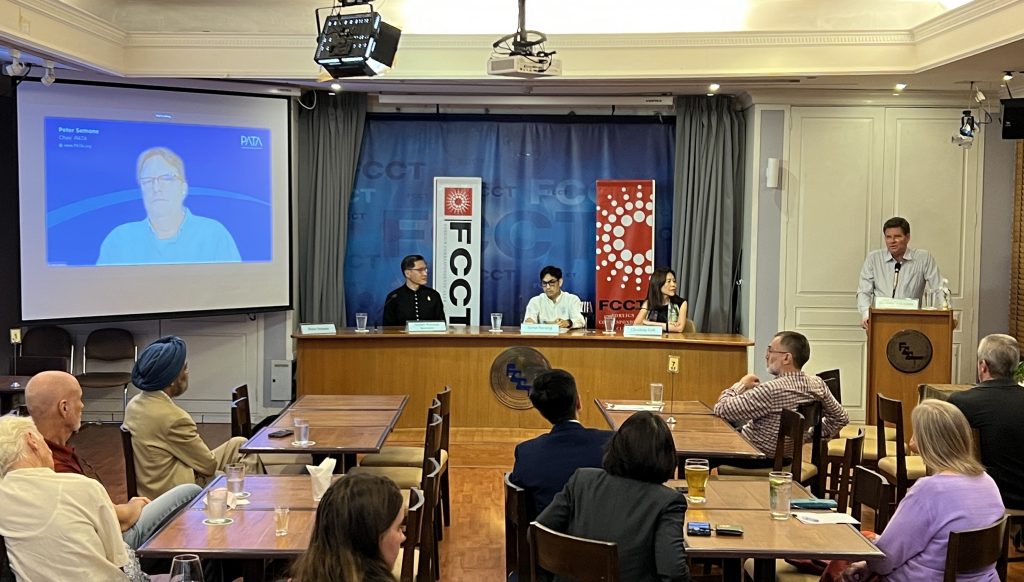 Although the anticipated turnout hit a last-minute glitch due to the incoming Typhoon Noru, the evening was attended in person by Thai Foreign Ministry Deputy Spokesperson Natapanu Nopakun, Chairperson of the PATA Thailand chapter Ben Montgomery, leading travel blogger Richard Barrow, Managing Director of Oriental Travels Sandy Bhatia, Founder-Owner of Big Chilli magazine Colin Hastings, the BBC's Asia Correspondent Jonathan Head and media/management consultant Laurent Malespine.