8 Aug, 2022
In January 2003, a group of 44 journalists made history by co-signing the first anti-war statement ever issued by the Travel & Tourism industry. Released at the first ASEAN Tourism Forum held in Cambodia, the journalists' petition was a follow-up to an official anti-war statement released also for the first time at the same event by the private sector ASEAN Tourism Association (ASEANTA).
Both statements were designed to back a global peace movement trying valiantly to avert a US-UK-Australian led attack on Iraq. Sadly, they movement failed, triggering other conflicts all through the first two decades of the 21st century.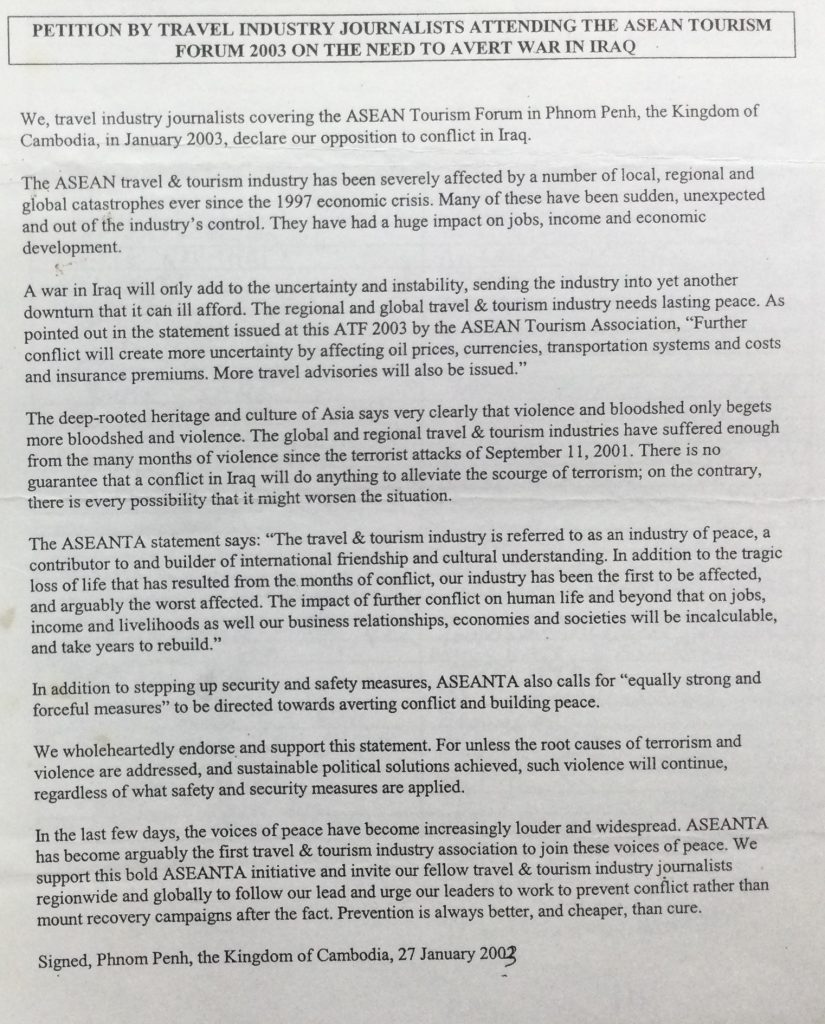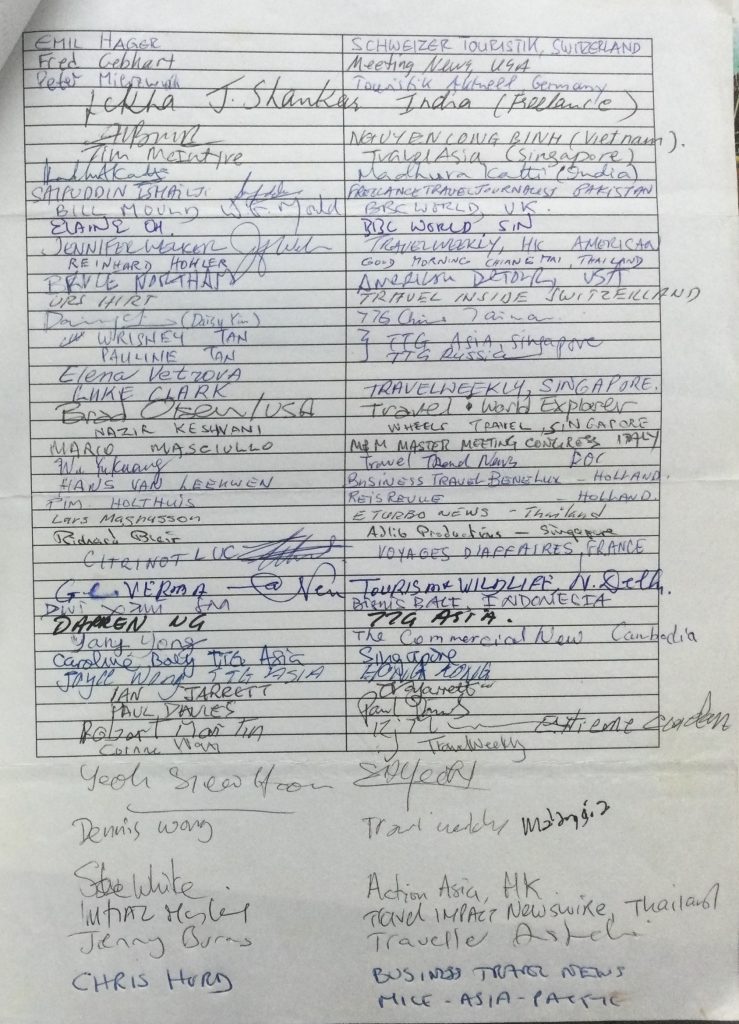 Please read the statement carefully. Many of my colleague journalists will see their names on it. They can be justifiably proud to have made a small, if ultimately unsuccessful, attempt to avert war and conflict, perhaps the most noble calling of all.
The statements issued at the ATF 2003 carried a far wider significance. The host country, Cambodia, was at peace, and reaping its fruits barely 20 years after experiencing one of the most violent genocidal conflicts in Asia. When the guns fell silent, the battlefields of Indochina became trading-fields. Travel & Tourism was one of its primary beneficiaries.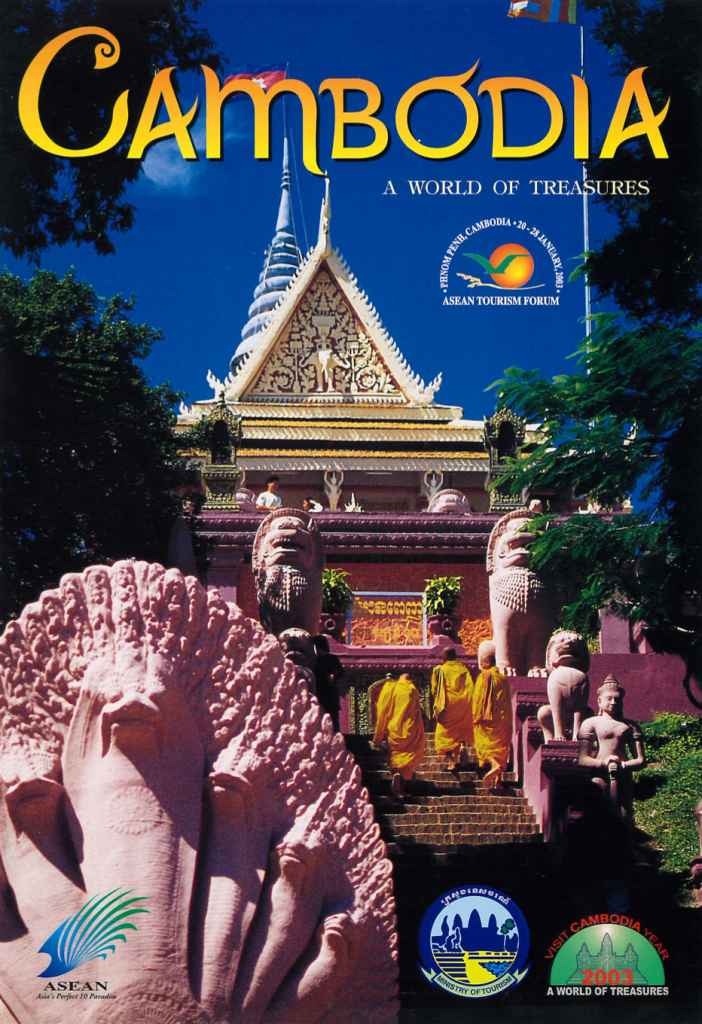 All conflicts involve use of disinformation and lies, known today as "fake news." In 2003, millions of anti-war protestors knew that the world was being conned by the lying neocons pursuing the regime change agenda. The attack on Iraq caused hundreds of thousands of casualties, both civilian and military. Not a drop of chemical weapons of mass destruction was found. No one was held accountable. In spite of spreading fake news at the highest level, including U.N. Security Council, these countries and their leaders got a clean chit.
Today, in spite of many peace conferences, lofty declarations and resolutions, conflicts rage on, impacting Travel & Tourism in multiple ways. Industry leaders pay no attention. Their heads remain buried in the sand, even though the world is dangerously close to a wider conflagration that could involve Asia, Europe and the Middle East.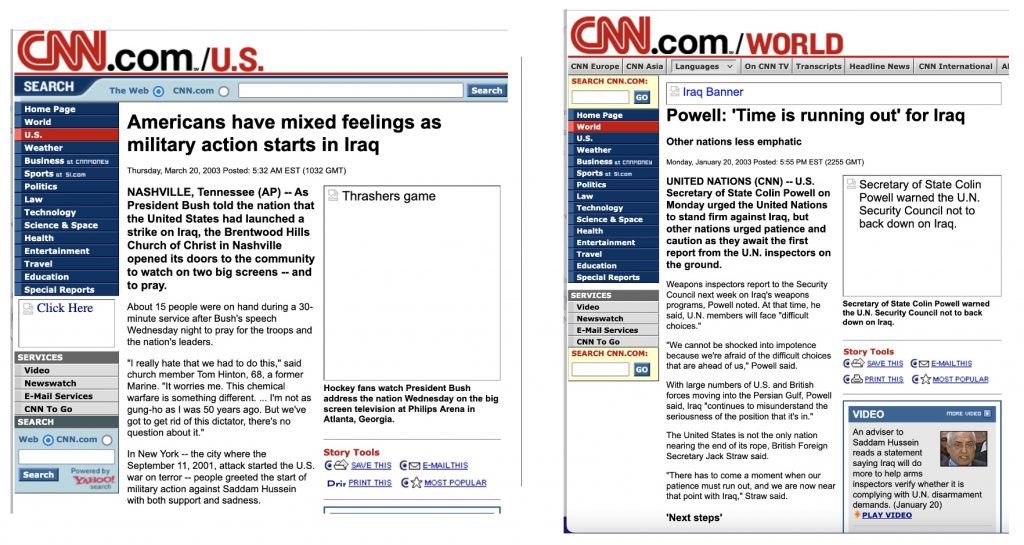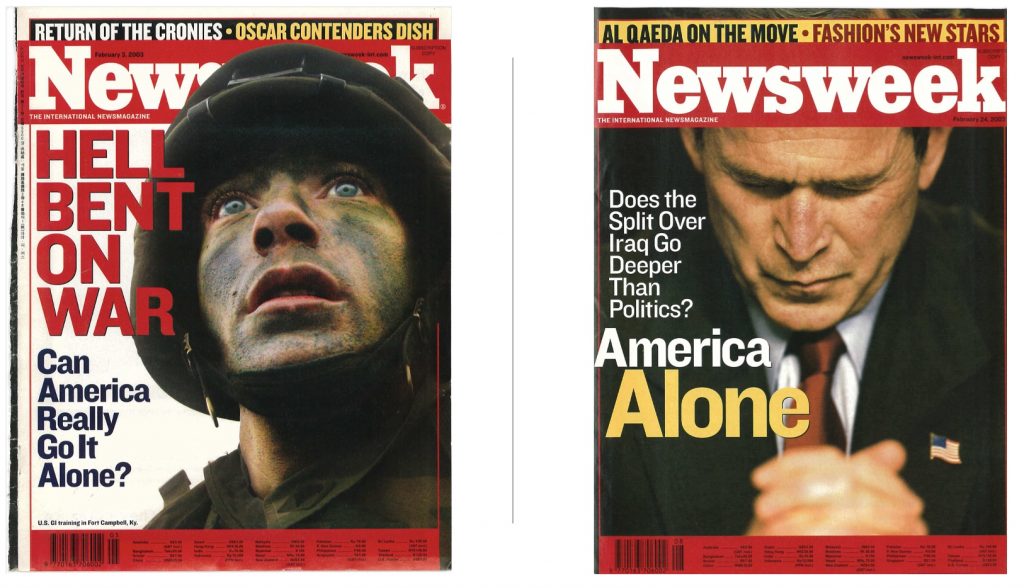 The purpose of reminding readers of this moment in history is to show that public opinion matters. Man-made problems can be prevented and pre-empted, if the power of public opinion and principled leadership can be brought to bear.
In 2003, the ASEAN travel & tourism industry private sector leaders, and 44 industry journalists from all around the world, made history by taking a principled stance against war and conflict. Hopefully, they will muster the courage for a repeat performance before the situation goes from the frying pan into the fire.