30 Jun, 2021
By Montira Unakul and Imtiaz Muqbil
Bangkok — The upcoming 13th National Economic and Social Development Plan (NESDP) 2021-26 will be the most important since the five-year plans were initiated in 1961. As Thailand, ASEAN, the Asia-Pacific region and the world are all entering a New post-Covid Era, and everyone is in "REthink-REstructure-REdesign-REboot" mode, REwiring the tourism component of the 13th Plan could be critical to the future of Thailand and the entire region, but only IF effectively planned and implemented.
National development is guided by a plethora of plans, strategies and policies. The soon to expire 12th NESDP is complemented by the 20-year National Development Strategy (2018-37) plus the individual plans of the Ministry of Tourism and Sports and the Tourism Authority of Thailand. All basically contain the same motherhood and apple pie statements designed to underpin national security and establish economic, social, cultural and environmental balance.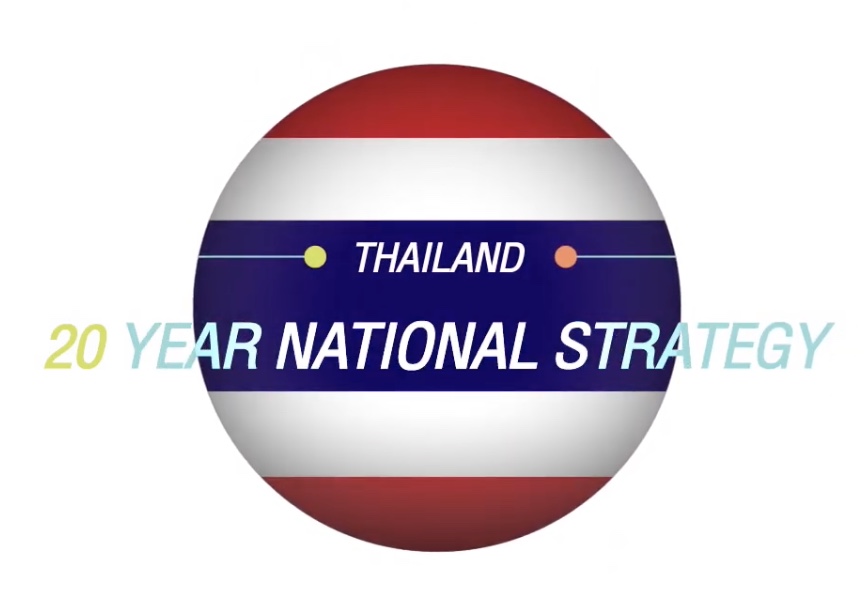 For example, the goal of the National Strategy 2018-37 is: "Thailand becomes a developed country with security, prosperity and sustainability in accordance with the Sufficiency Economy Philosophy". The Strategy document adds, "National development during the National Strategy's timeframe shall focus on an appropriate balance between security, social, economic and environmental developments, with participation from all sectors in the form of Pracharat model."
Tourism is a very important cog in this wheel. The English summary of the National Strategy alone mentions "tourism" 72 times. One key mention cites the role of tourism for Competitive Enhancement thus: "The development guidelines of the National Strategy on Competitiveness Enhancement, therefore, emphasise on, firstly, developing economic mechanisms to create higher added value of the agricultural, industrial, services, and tourism sectors, with the employment of technology and innovation; secondly, maintaining (Thailand) as the world's leading tourist destinations…."
The National Strategy as well as the NESDP, Ministry of Tourism and TAT plans all are undergoing a total REvamp in the wake of the Covid crisis.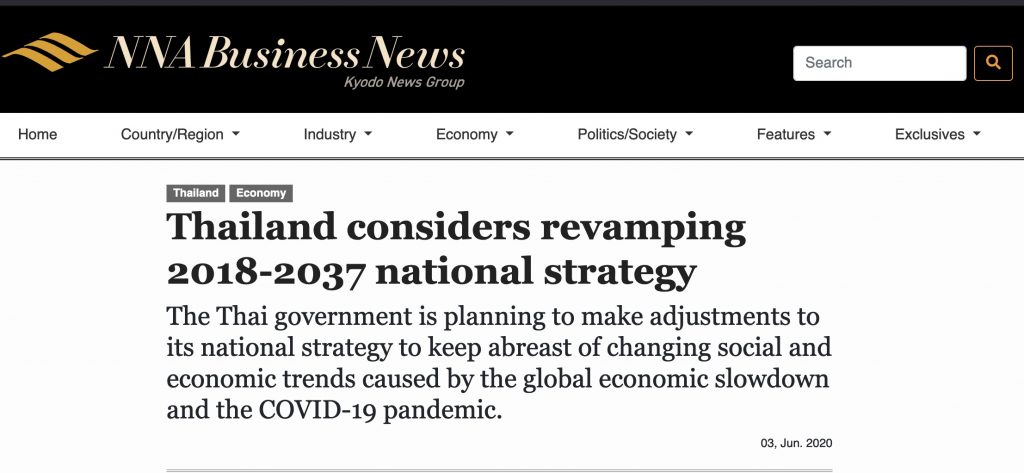 The 13th NESDP, particularly, takes steps in the right direction in pushing tourism, along with the whole economy, towards more high-value and more sustainable development. That said, it needs to go further. The over-dependence of the Thai economy on tourism – generating 18% of GDP prior to COVID-19 – has not only led to the recent crisis in unemployment and drop in revenue from the losses in the tourism sector.
For too long, the lure of easy tourism money has impeded Thailand's RE-orientation to other higher-valued sectors. Tourism, a labour-intensive and relatively low-skilled sector, has been a fast way to generate income by exploiting the country's natural and cultural assets with scant regard for negative externalities. However, it has done little to create more value, in much the same way that the automotive sector has wallowed in OEM and other low-value forms of manufacturing.
While other sectors have been propelling themselves into R+D and REskilling in a bid for Thailand to maintain its competitiveness with other countries, where is the similar drive in the tourism sector to climb up the value chain?
More importantly, the COVID-19 pandemic should provide a long-delayed push for the Thai economy to REstructure itself beyond its dependence on tourism. Such REstructuring is entirely in line with the logic of the 13th NESDP which calls for investing in "Regionalization" – to ensure more local growth opportunities – and creating a "high opportunity society".
With local economies like Phuket and Chiang Mai devastated by the tourism downturn, the country's planners should not just be scrambling to REopen in the immediate horizon. They should also be taking the long view towards REstructuring these local economies and the national economy as a whole. They should be working with local governments, private industry and communities to figure out what other development pathways we should be aiming for in the next 5, 10, 15 years in the context of a more diversified economy, a more equitable society and more sustainable environment.
Investing in the creative sector or the food industry or design or cultural content are logical next steps, that take advantage of the rich identity and resources in these cultural and natural meccas. All this requires hard choices, a commitment to education and some short-term pain as we phase to other industries. Unless and until this macro-level RE-orientation happens, and Thailand continues to allocate 1 out of 5 eggs in its GDP basket to tourism, the country will continue to be vulnerable to other future disruptions.
More worryingly, Thailand will continue to lose its competitive edge to other countries that are already RE-gearing towards digital industries, green growth and other future opportunities.
If the Covid-19 crisis has forced deep-cleaning on the medical and sanitation front, it has presented a unique opportunity to indulge in some deep-thinking on the economic front. Thai tourism has just turned 61. Thailand is for all intents and purposes an "aging destination" showing clear signs of wear and tear. Applying anti-aging creams and attempting to REpackage old wine in a new bottle will have limited life-span in an age of intense change and competition from many other younger, sexier destinations.
The following principles may offer some thought-promoting guidelines for crafting an entire new tourism business model for the post-Covid era:
1) Evaluate the successes and failures of tourism over the past 60 years. The entire Travel & Tourism industry, in Thailand and indeed right across ASEAN and the Asia Pacific, needs to take stock and do a complete SWOT analysis that takes a hard, REalistic look at its own past history, warts and all, in order to shape a better future.
2) Thailand should avoid falling into the rat-race trap. "Competitive Advantage" will come more easily when Thailand puts its own house in order. Although tourism claims to be a protector of natural, cultural, social and environmental heritage, it is actually an exploiter of these free assets. If developers had to pay for every tree they cut down to make way for a golf course, they would have to think twice.
3) The 13th NESDP should strive to better educate the Thai tourism industry about the Sufficiency Economy, the ASEAN integration Socio-Cultural blueprint and the UN Sustainable Development Goals. The entire workforce, from top to bottom right across both the supply and value chains, needs to be properly educated on all these guiding principles. Mainstreaming them in corporate policies is a must. Industry leaders in both the public and private sectors probably know something about the Sufficiency Economy, but little or nothing about either the ASEAN Socio-Cultural integration agenda or the 17 SDGs. That vacuum must be filled to maximise involvement by all decision-makers and stakeholders.
4) The parameters of measuring Travel & Tourism success should be totally REvamped and REbalanced, away from visitor arrivals, average length of stay and per capita expenditure and more towards their contribution to REalising all the strategies and goals of the NESDP.
Conclusion
2022 will be an important year for Thailand and the region. It will be the 25th anniversary of the 1997 Asian currency crisis, the catastrophic economic equivalent of the current Covid collapse. It took five years to REcover from that. Just as Thai and regional financial technocrats learned their lessons and set up well-monitored financial firewalls to "immunise and vaccinate" our economies from a REpeat currency crisis, Travel & Tourism sector needs to follow suit.
The window of opportunity to do just that is now wide open.
Montira Horayangura Unakul was trained in economics, architecture and urban planning at Harvard University, the University of California, Berkeley and Chulalongkorn University. She works on programmes related to the safeguarding and sustainable development of cultural heritage at UNESCO Bangkok.
Imtiaz Muqbil is Executive Editor of Travel Impact Newswire, and the author of two books on the historic 1987 Visit Thailand Year marketing extravaganza and its aftermath. Having covered Asia-Pacific Travel & Tourism since 1981, he now claims to be the region's leading industry historian.
Their views and opinions are personal.