12 Oct, 2020
NORTH HOLLYWOOD, Calif. (PRWEB) October 10, 2020 – American mattress company, Puffy, has today released findings from a nationwide sleep survey exploring sleep quality, habits, mental health and well-being in 2020. Puffy surveyed over 4,400 adults from all 50 US states to capture how current world events, employment, health, and lifestyle changes have impacted perceptions and behaviors around sleep.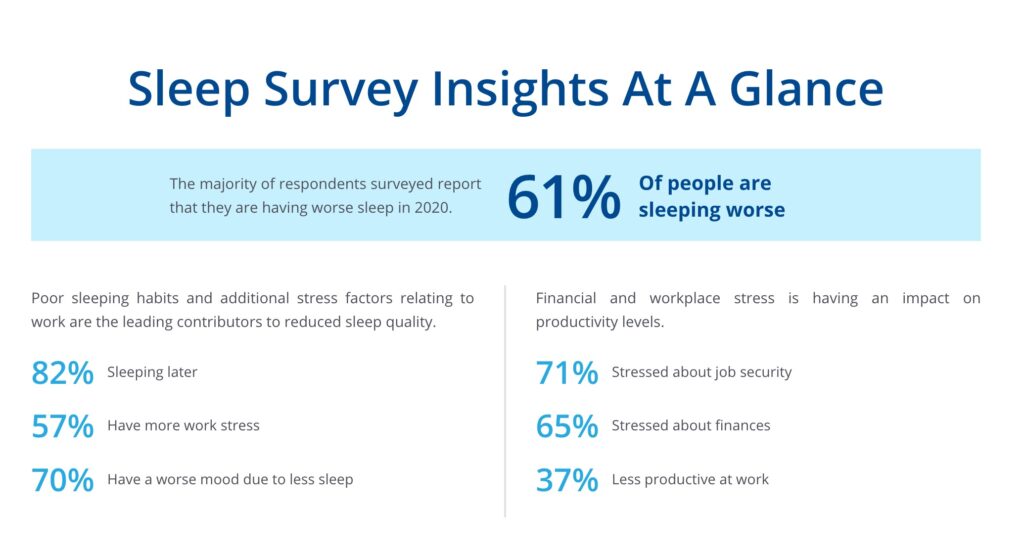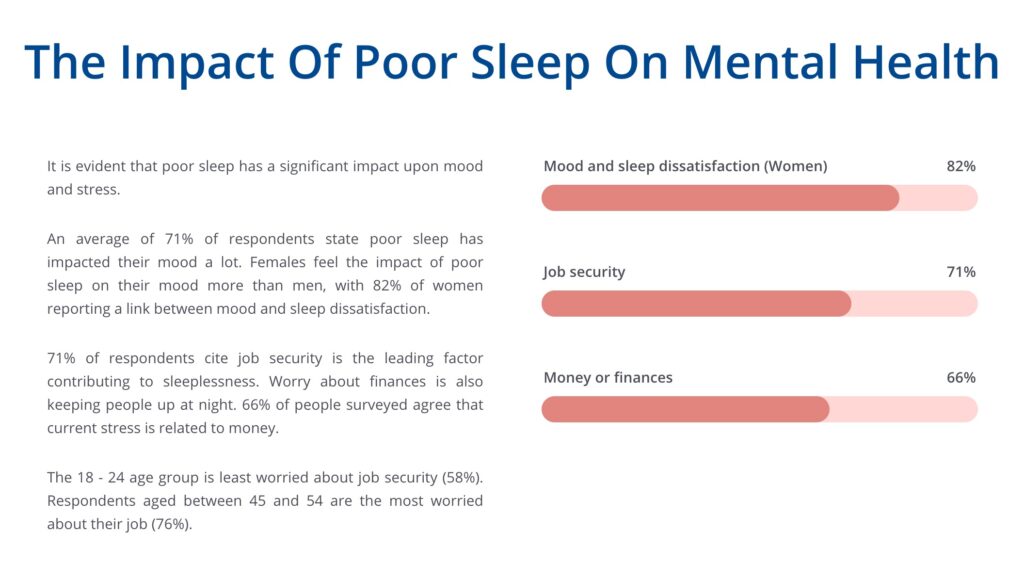 About 69% of respondents admit they are not satisfied with how they are sleeping. Over 59% confirmed to be getting less than 6 hours of sleep per night. According to the Centers for Disease Control and Prevention (CDC), adults need 7 hours or more sleep per night for optimal health. On average, surveyed adults are getting almost one hour less sleep in 2020 than the 2013 average of 6.8 hours per night.
"The sleep quality of adults in the US is concerning. Better sleep for all Americans sits at the ethos of our company. We hope we can use our data to shine a brighter light on the importance of quality sleep and its impact on immunity and mental health.
The findings of our sleep suggest that the state of sleep in America may be worse than what we could have anticipated. Due to the energetic and fast-paced nature of American lifestyles, sleep quality has always been an area for contention in the US. We conducted this survey to get definitive insights into how the COVID pandemic and stress has impacted current sleep behaviors – and the answer is clear." said Puffy CEO Arthur Andreasyan.
Data reported by Puffy indicates deeper sleep complications that stem further than the duration of individual sleep cycles. 46% of respondents report taking more than 30 minutes to fall asleep per night, and 71% associate thoughts running through the mind as the key reason keeping them up.
Numerous studies about the prevalence of stress, sleep and mental health concerns during the COVID-19 pandemic have uncovered that current uncertainties surrounding the security of health, jobs, family, and politics have put unprecedented strain on individuals' mental well-being.
As well as taking longer than the recommended 20 minutes to fall asleep, on average, the majority (68%) of adults surveyed wake up at least once during the night. The survey also found 71% of adults admit poor sleep has a significant impact on their mood, relationships, and energy levels throughout the day.
Poor sleep in America isn't inundating every state in the same way. Puffy's sleep quality survey indicates the best and worst sleep satisfaction scores of US states. California reported the highest sleep satisfaction score (37%), and Ohio reported the worst sleep satisfaction score with 77% of residents reporting sleep dissatisfaction. Variances of sleep satisfaction are also evident between men and women. Women are 14% less satisfied with their sleep compared to men.
"The data of our sleep survey has certainly provided some interesting new insights into sleep and mental health in 2020. Although, poor quality sleep findings also confirm what we already know: Americans are not getting the sleep they need and deserve to live an optimal lifestyle. We feel a greater sense of responsibility to continue to innovate sleep solutions and make them accessible to all Americans. We hope that people who struggle with sleep prioritize making their home environment conducive to proper sleep" said Andreasyan.
To view comprehensive insights into Puffy's Sleep Quality Survey click here: https://puffy.com/pages/sleep-survey