24 Sep, 2020
These techno-events will impact the MICE sector in the same way that social media has decimated the traditional media and OTAs decimated the travel agents. Given the pressure on costs and the growing time-hassle factor of travelling, business matchmaking platforms will become perfectly viable alternatives to trade shows. Convention Centres and MICE bureaux face some heavy-duty restructuring.
TAIPEI, Taiwan, 21 September 2020, BUSINESS WIRE – The new AI Tech Business Matchmaking Platform wants international investors and people in tech to swipe right for Taiwanese AI companies. Driven by the "Taiwan AI Action Plan" initiative, this is the world's first AI business matchmaking platform, offering unprecedented access into Taiwan's burgeoning AI ecosystem, which is already home to the likes of Amazon, Google, IBM, and Microsoft. Signing up to the platform is completely free-of-charge and offers access to a range of resources, from the business directory to updates on AI news, events, insights, and incentives.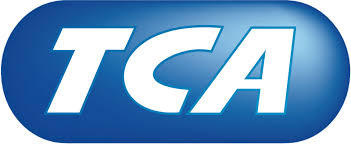 Some of the first and most innovative Taiwanese AI companies to join the platform include Beseye Cloud Security, Huijia Health Life Technology, SYSCOM Computer Engineering, and Wellgen Medical. In manufacturing, transportation, and cyber security, Coretronic is developing an advanced AGV navigation solution for autonomous forklifts, which harnesses the power of IoT and SLAM.
In healthcare, Heroic-Faith Medical Science has made its mission to save life through innovation and recently made several breakthroughs, using AI to diagnose acute respiratory symptoms in COVID-19 patients. In renewable-energy, thingnariooffers a dynamic AI solution for analyzing solar power data, which already services more than one thousand solar plants around the world with a total capacity of more than 300MW.
And in retail, Viscovery tailors its expertise in computer vision and machine learning for various B2B applications, including AI image recognition for smart self-checkout systems in stores. All of these companies and more can be found in the platform's business directory.
The AI Tech Business Matchmaking Platform currently offers a business directory of 50 Taiwanese AI companies, which will expand to include more than 100 companies and investors worldwide. Platform users can search for companies by technology, including big data analysis, image recognition, speech recognition, deep learning, algorithm, cloud computing, edge computing, machine learning, and more. User can also search by fields of application, including healthcare, transportation, education, manufacturing, cyber security, and more.
The AI Tech Business Matchmaking Platform is part of the AI NEXT program, organized by Tawan's Industrial Development Bureau, Ministry of Economic Affairs and executed by Taipei Computer Association — the organizer of world-leading technology trade show COMPUTEX.