30 Jan, 2020
WASHINGTON, 28 JANUARY 2020, PRWEB – The Incentive Research Foundation is pleased to announce the release of its signature study, The IRF 2020 Trends Report. The report highlights key trends that will affect organizations, their products and services, and the workforce in 2020.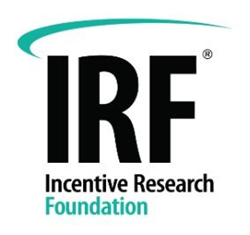 "The IRF 2020 Trends Report clearly demonstrates that professionals in the non-cash rewards industry continue to experience a tremendous amount of change," said IRF President Stephanie Harris. "The report provides actionable suggestions on how embrace these changes to enhance the design, measurement, and analysis of incentive programs."
The top trends for incentive travel, reward, and recognition programs in 2020 include:
Reporting and Analysis are Growing: Corporate users conducting analysis on how programs change behavior increased to 44%, compared to 25% in 2019.
Participant Satisfaction is the New Top Metric: Participant satisfaction was ranked as the most important metric to demonstrate the value of an incentive travel program to senior management.
Wider Reach is More Impactful than Exclusivity: In order to motivate and engage a larger number of program participants, designers are structuring programs with a wider reach, with the goal of each participant receiving recognition or rewards.
Gift Cards Are Easy to Give and Make a Lasting Impression: Program awardees categorize gift card gifts as "fun money," and employers find them easy to give and to administer compared to choosing specific tangible gifts or rewards.
Long Haul Destinations Are Becoming More In-Demand: In order to offer participants new and unique experiences, planners are expanding their searches to second- or third-tier destinations, with interest in Oceania, Southeast Asia, and Central America.
One Size Does Not Fit All – Personalization is Key: Using participant data, gift card and merchandise options are customized so that the program participant's reward aligns with their interests – and viewed as a valuable reward.
To view or download a copy of the full report, please visit: https://theirf.org/research/the-irf-2020-trends-report/2720/
The IRF 2020 Trends Report was supported by IRF Research Advocacy Partner Norwegian Cruise Line Holdings Ltd.