30 Jan, 2020
MILFORD, MASS., 28 January 2020, PRWEB – Enterprise Strategy Group (ESG), a leading IT analyst, research, and strategy firm, today released new research examining disinformation—false information spread deliberately to deceive a person or group—as the US 2020 election nears. The results indicate that political disinformation is a major problem that frustrates voters and leaves them questioning the validity of election results: 86% of registered voters surveyed believe disinformation is being spread deliberately to disrupt US elections, and 74% believe these campaigns could impact the result of a US presidential election.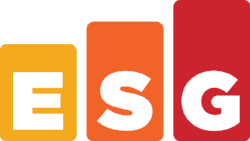 Disinformation has become synonymous with democratic elections worldwide. According to ESG's research, 42% of registered voters say they are certain that they have come across political disinformation, 28% are pretty sure that they have, and 18% say it is probable that they have but they aren't certain.
"Clearly, more action is needed from public and private organizations to address this endemic threat to democratic processes and norms," said Jon Oltsik, ESG Senior Principal Analyst and Fellow. "This data should make it clear to stakeholders, including elected officials, regulators, media companies, and technology firms, that their constituents, readers, and users view disinformation to be a major concern and will expect both public and private sector institutions to take it seriously."
Topping the list of election-related concerns, nearly one-third (30%) of US registered voters claim they view disinformation as the single biggest voting issue impacting the US electoral process today—nearly twice as many as the next closest concern. Other issues include gerrymandering (17%), voter fraud (15%), inconsistent voter ID laws (9%), ballot manipulation (8%), and compromised voting machines (7%). Disinformation extends beyond politics, however, as the recent attack on the Olive Garden restaurant chain illustrates.
"This research is a leading indicator for what enterprises need to expect and prepare for," said Doug Cahill, Vice President and Group Director at ESG. "As we've already seen, there will be organized campaigns to spread disinformation, and not just around the election. ESG believes disinformation will continue escalating, with targeted reputational attacks on executives or companies. It's likely that these techniques will appear as part of blended threats in ransomware campaigns as well. As the problem intensifies, organizations should consider these expanding threat vectors as part of their incident response planning."
Additional key takeaways from the research include:
Voters appear to be energized, not discouraged. Despite voters' feelings toward disinformation, it is not causing those voters to opt out of the political process. Far from it, as 43% of registered voters say that the current disinformation climate will actually make them more likely to vote in the upcoming 2020 presidential election. Only 5% say that the state of disinformation makes them less likely to vote.
Social networks should do more to combat disinformation. When asked whether social networking companies like Facebook and Twitter should do more to validate news sources and articles to identify and/or remove disinformation, 55% said they should do "significantly more" and 24% said "somewhat more." In other words, nearly 80% want more truth-seeking oversight from social networks.
The US government should also do more to combat disinformation. In addition to social networks, 76% of respondents believe that the US government should be doing more to address issues around political disinformation. ESG believes this effort should start with funding for public awareness and education on how to spot, report, and prevent the widespread dissemination (often propagated, both knowingly and unknowingly, by voters themselves) of disinformation.
To view the full research brief on disinformation, please visit ESG's website.