9 Sep, 2019
Bangkok – Thousands of middle-upper income consumers from Thailand and tourists from all around the world were treated to a three-day "Colours of Africa" festival held in one of Bangkok's most popular shopping malls over the 6 – 8 September weekend.
The festival was intended to promote a better understanding of the African continent amongst the Thai public, create awareness of trade, investment and tourism opportunities in Africa, and enhance cultural exchanges and people to people contacts between Thailand and Africa. It was the second such event after an earlier one in May 2017.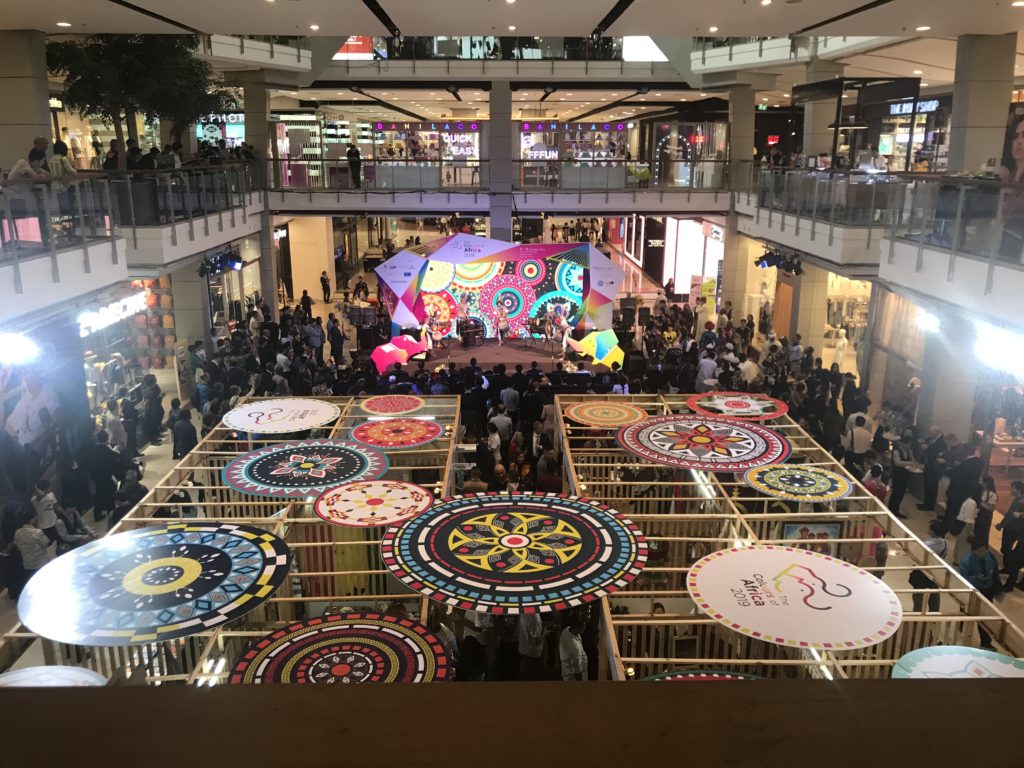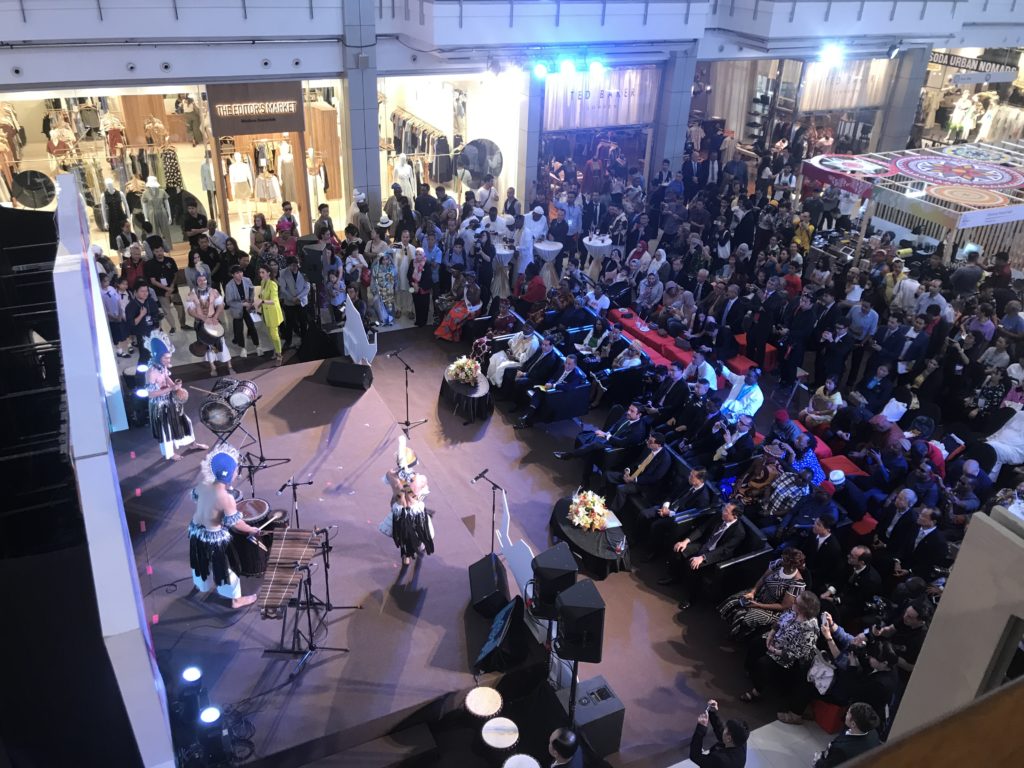 It was organised by the Thai Ministry of Foreign Affairs in cooperation with seven African Embassies in Bangkok (Egypt, Kenya, Libya, Morocco, Nigeria, Sudan and South Africa), Egypt Air, Ethiopian Airlines, Kenya Airways, South African Airways, Minor Hotel Group, and Central Pattana Public Company Limited
Thailand is increasingly turning its focus towards Africa, attracted by the business potential of its young population and enormous natural resources. Tourism between Africa and Thailand is edging slowly upwards but remains well below potential.
In 2012, visitor arrivals from Africa to Thailand totalled only 155,544, up 12.79% over 2011. By 2018, arrivals had edged up to 201,519, up 7.63% over 2017, generating an estimated 14,784 million baht in tourism revenue. By far the majority of arrivals are from South Africa, totaling 102,713 in 2018, up 10.07% over 2017.
In terms of market share, however, arrivals from Africa totalled a fractional 0.52% of the total arrivals in 2018.
In January-July 2019, visitor arrivals from Africa were down 3% to 103,181, generating an estimated 7,486 million baht in tourism revenue.
Kenya Airways flies daily to Bangkok from Nairobi, and on to Guangzhou, using a Boeing 787 Dreamliner. Most of the traffic is to and from China, with Bangkok just a stopover. Thais get a Kenyan visa on arrival for US$50. Ethiopian Airlines has turnaround flights from Addis Ababa, also using a Boeing 787. Thais can apply for visa on line for US$50.
Egyptair flies thrice a week from Cairo using an Airbus A330 but will be switching to a Dreamliner. The flight goes on to Hong Kong. Thais need a visa for Egypt, which can take upto two weeks, thanks to new security regulations.
Airline executives bemoaned the fact that African tourism authorities do not undertake any sustained and systematic promotions in Thailand, preferring to stick to the more populous markets of China and India. Tour packages are expensive compared to competing and far more popular destinations in Northeast Asia and Europe.
From Africa to Thailand, South Africa is the only African country whose citizens get visa-free access to Thailand. And Ethiopia is the only African country eligible for a visa-on-arrival. The Tourism Authority of Thailand, too, rarely undertakes marketing campaigns in Africa.
However, events such as "Colours of Africa" are intended to set the ball rolling towards more two-way travel, but will only succeed if they are followed by specific marketing and facilitation measures.
The festival encompassed a wide range of activities:
(+) An African Fashion Show featuring honorary models from the African Embassies and Honorary Consulates in Thailand as well as public quiz competition offering a chance to win roundtrip flight tickets from Bangkok to a destination in Africa and complimentary hotel rewards at an affiliated hotel under Minor Group in Zambia and Mozambique;
(+) Student Quiz Competition on Africa, in which over 100 students from 22 primary schools which are affiliated with the Young Ambassadors of Virtue Foundation participated to test their knowledge about Africa. The winning teams received scholarships and other consolation prizes.
(+) Exhibition on Thailand and Africa Development Cooperation and Thai – African Diplomatic Relations Timeline Exhibition;
(+) Art exhibition composing of rare art pieces by famous African artists;
(+) Visitors also enjoyed exotic food and product samples as well as promotional materials on trade and investments in the various potential sectors as service and tourism. African cultural and live musical performances were held daily.
(+) First hand experiences on travelling in Africa were shared by Mint "I Roam Alone" as well as Looking at Africa through the Lens by Mr. Nat Sumanatemeya, Thai Marine/Wildlife Photographer.
(+) African Cultural Workshops featured African Mask painting, African Pot painting, Egyptian Henna paint, African Beading, Moroccan tiles postcard painting, African cuisine and African headwraps.