17 Jun, 2019
Bangkok – As the Thai travel & tourism industry prepares to mark its 60th anniversary in 2020, the Tourism Authority of Thailand is turning to historians, not futurists, to help it chart a path forward.
On June 5, the TAT's annual trade show, the Thailand Travel Mart Plus, featured a talk on Thailand: The Greatest Story in Global Tourism HiSTORY." On June 14, TAT Governor Yuthasak Supasorn and a team of senior TAT executives attended a much more detailed forum on the same topic. On July 1, the topic will feature in the TAT's annual marketing plan meeting.
This editor is proud to be the historian backed by the TAT to deliver all these landmark talks.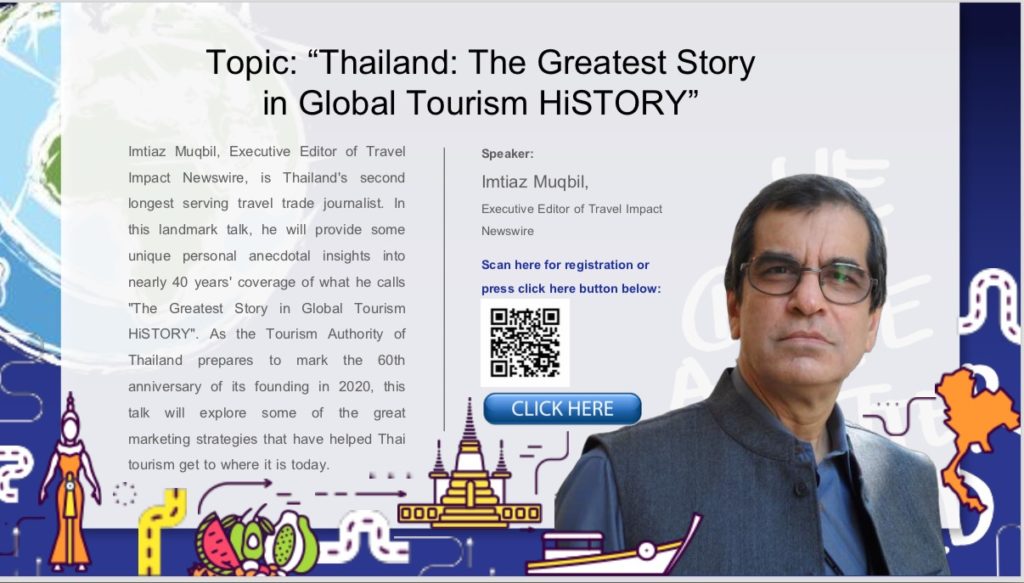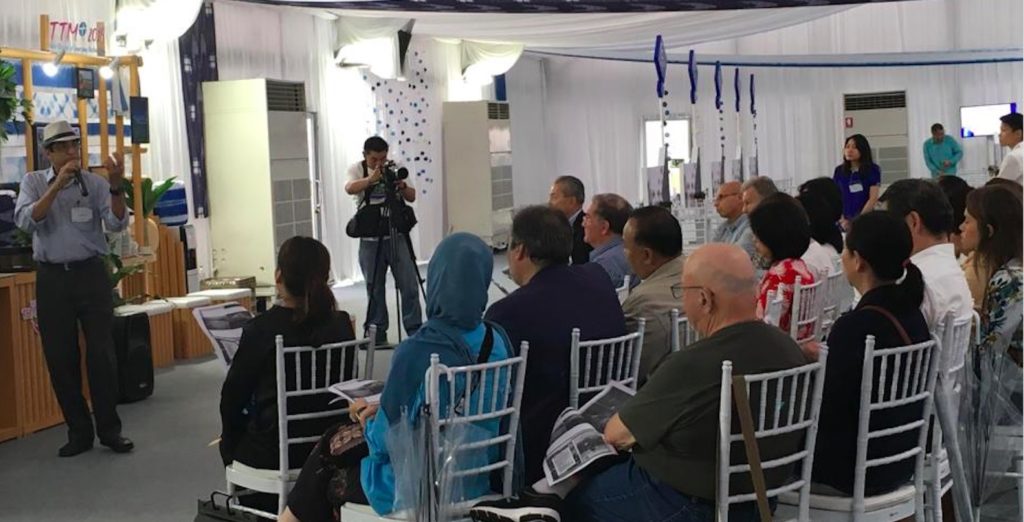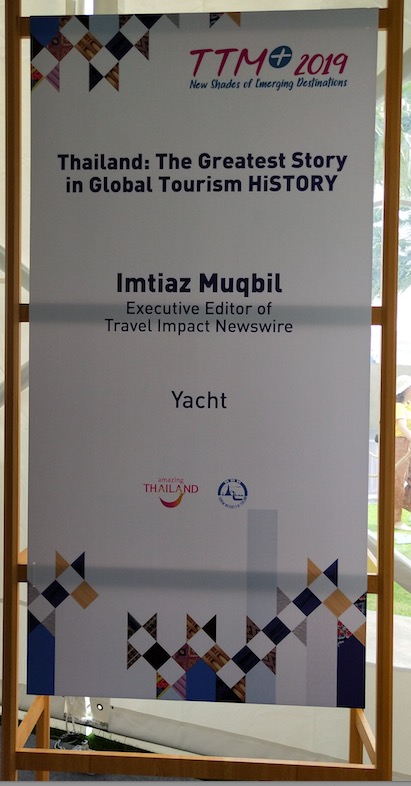 The 60th anniversary will be a time for both celebration and reflection: Celebration that travel & tourism is now by far Thailand's most successful economic sector; and reflection on the fact that life after 60 will require some fundamental behavioural changes if it is to enhance its longevity in an era of intense change, competition, insecurity and instability.
As in the human life-cycle, turning 60 is a time for soul-searching. More than any other country, Thai tourism has experienced umpteen ups and downs, happiness and heartbreaks, anxiety and shocks, twists and turns, moments of pride and falls from grace. At 60, each of those moments becomes a learning experience.
As trips to the doctor become more frequent, a post-60 patient's medical history reveals a lot. Some ailments may be hereditary; others the result of carefree youthful behaviour. Either way, if the goal is to enhance longevity, studying past medical history becomes vital to deciding the future course of treatment.
What humans call "longevity" is known in industry parlance as "sustainability". For Thai tourism, as in many other countries, "sustainability" is now a key buzzword. Does 40 million visitors mean the industry is getting fit, or simply fat? Is it suffering from indigestion? Is all that intake healthy? Or is it laced with pesticides, fatty substances and other impurities sure to prove detrimental in future?
Having covered both the ASEAN and PATA regions, as well as dozens of international trade shows and conferences all through the 1980s and 1990s, I can confidently assert that Thailand is by far "The Greatest Story in Global Tourism HiSTORY." It is a fascinating narrative of marketing triumphs and management failures, sex, scandal and corruption, health pandemics and natural disasters, political upheavals and economic collapse. It has a lot to be proud of and ashamed of.
Today, learning the lessons of history is imperative if Thai tourism is to create a more sustainable future. Dozens of "futurists, thought-leaders and visionaries" are running around these days, most of whom are full of crap. Their supposed foresight is diluted by a lack of first-hand, empirical hindsight.
Fortunately, the TAT values the lessons of history. Of the ten talks on the TTM Plus programme, mine was the first to be booked out. My much more detailed talk at the June 15 Forum provided the TAT Governor with some eye-popping historic hindsight which he absorbed in an open-minded and constructive spirit. He has invited me to speak to the annual tourism marketing planning meeting on July 1.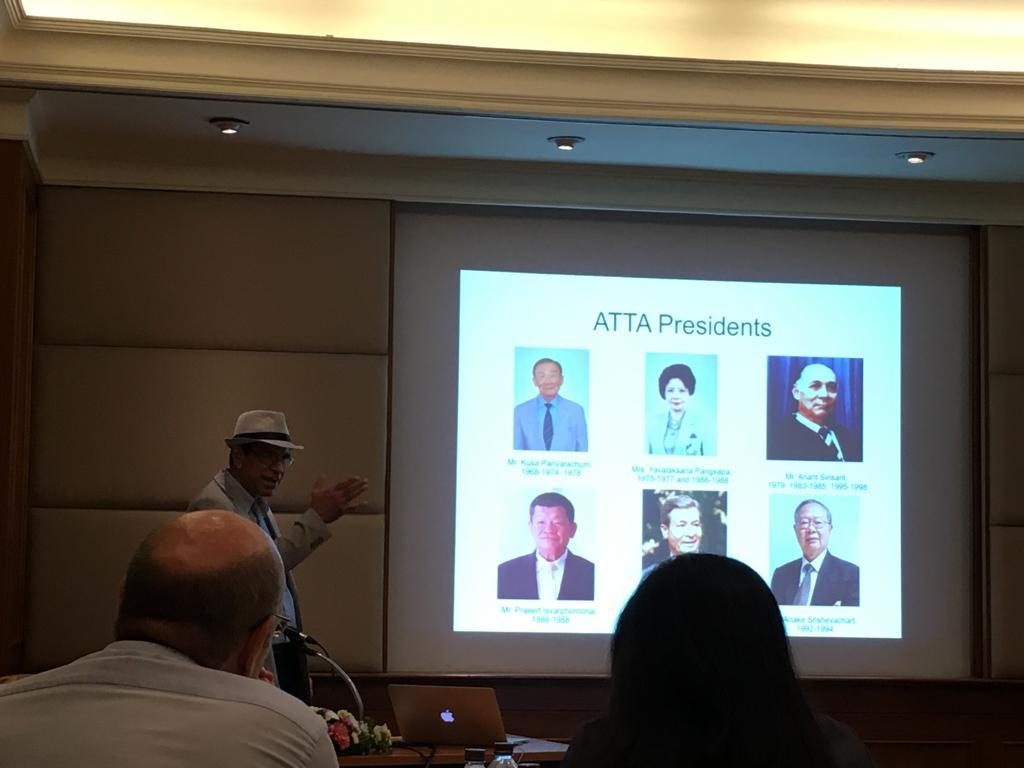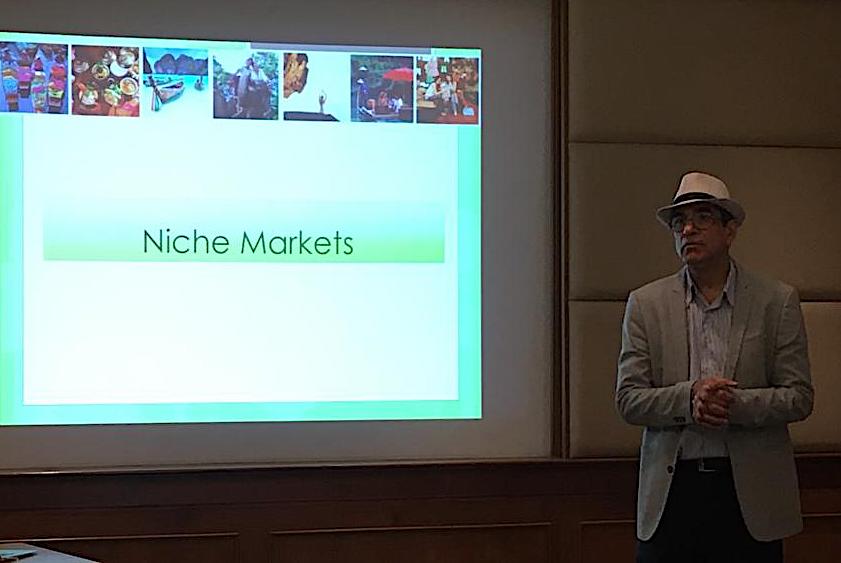 By contrast, expatriate tourism executives who claim to sell the destination before selling their respective enterprises, have shown no interest in the rich history and heritage of Thai tourism.
I pitched the June 14 Forum to the Association of Expat Hotel GMs, most of whom would fail a test on the history of Thai tourism. Not one GM turned up. I also pitched it to the Joint Thai Chambers of Commerce Tourism Committee. Same zero response. I was told they didn't think it to be worth their time or money.
The private sector often sees itself as an oracle of omniscient wisdom, always ready to blame the public sector for any problem. In fact, it needs to reflect on its own misjudgments. As I told the Forum, when the devastating AIDS pandemic nearly wiped out Thai travel & tourism in the 1980s, it was the private sector which wanted to sweep it under the carpet on the grounds that it was damaging the national image and hurting business.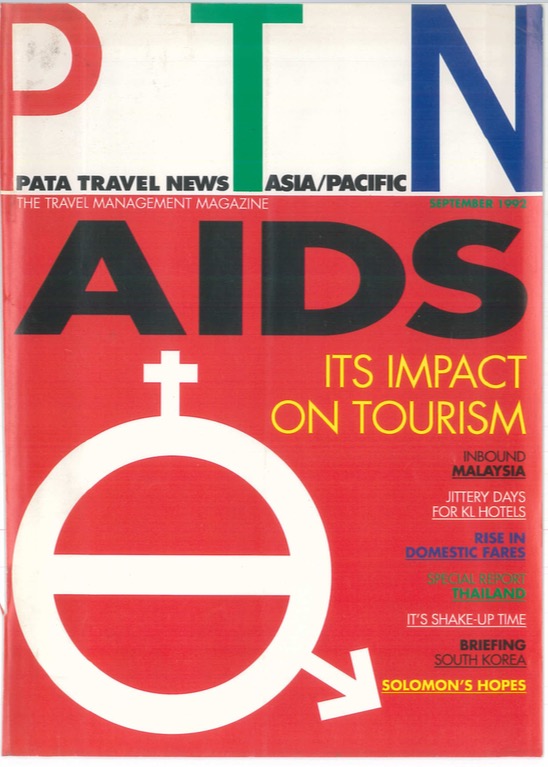 Same with universities. Only the Dusit Thani College sent one of their senior academics. I asked her if she knew of any Thai institution of higher learning that offers a full-fledged course on the History of Thai Tourism. Apparently, none do.
This will change in the build-up to the 60th anniversary. Publishers will line up to produce sanitised rah-rah editorials hailing all the successes while ignoring the failures. Travel & tourism companies and enterprises will do the same. Those sunny-side-up scenarios will generate a revenue stream but do nothing to enhance the learning curve.
In his message marking the 40th anniversary of Singapore Airlines in 1987 (the same year as Visit Thailand Year), former Managing Director Dr Cheong Choong Kong said the following: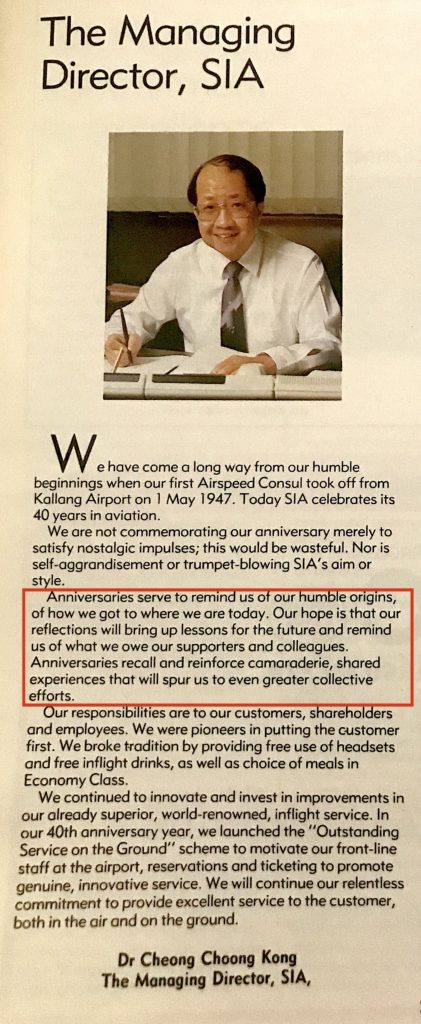 In his message to the Association of Thai Travel Agents Yearbook for 2000, former chairman Mechai Viravaidhya (the man who saved Thailand from the AIDS pandemic) called Thailand a "Kingdom of Integrity":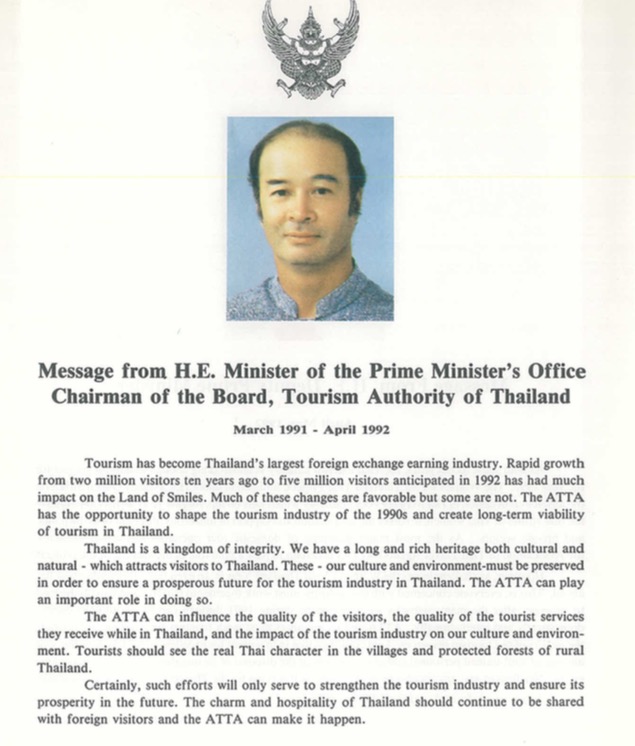 In the supremely most important comment, His Majesty the late King Bhumibhol Adulyadej, in his first and only visit to the TAT after its inauguration on 25 February 1971 (pix below), simply recommended building a good global reputation for Thailand by highlighting its real assets – natural beauty, rich culture, well-mannered people and way of life. If this can be done, he said, Thailand will enjoy good relations with foreigners which in turn will help make it more safe and stable. He advised, "Everything you do you must stress this. I hope everyone who is working (at the TAT), does it with strength, thought and concentration so that it will benefit the country. I hope everyone performs their work to the best of their abilities and succeeds in their objectives."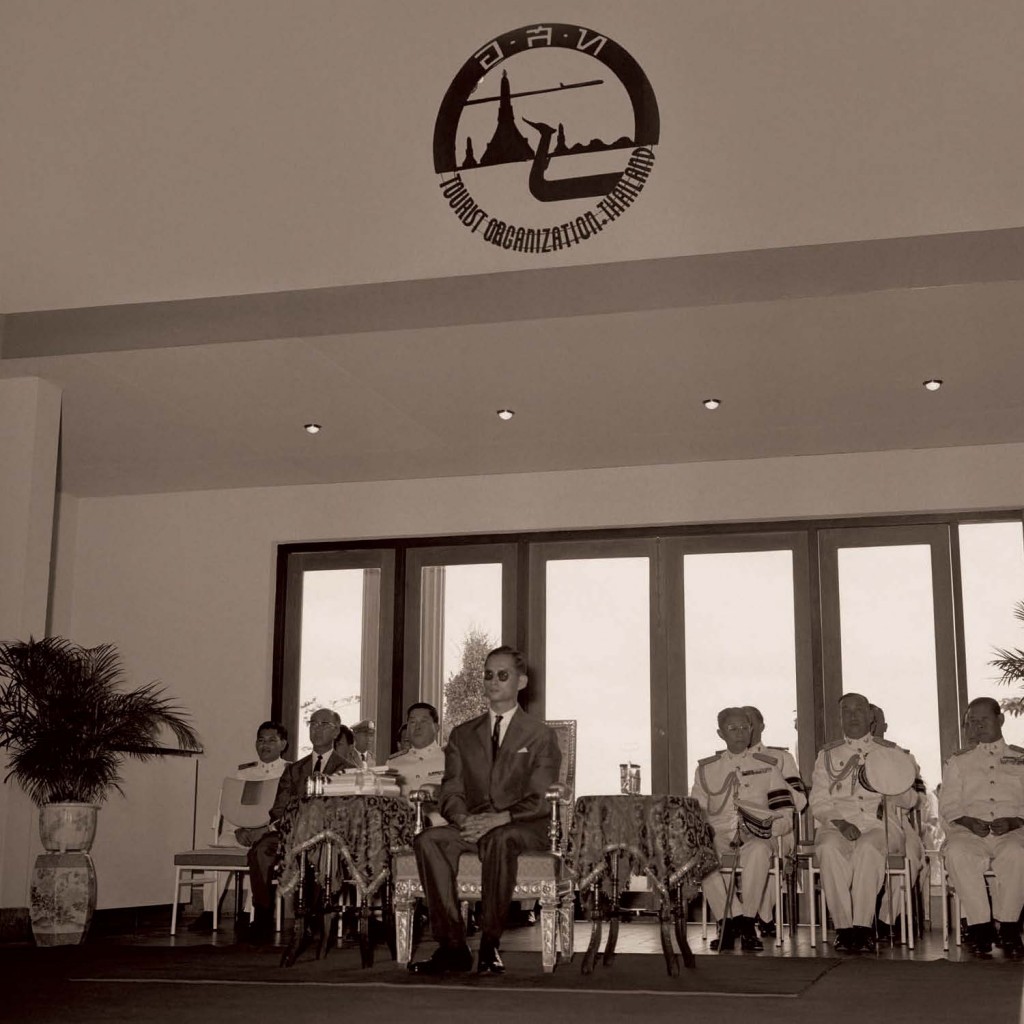 In 1988, right after Visit Thailand Year 1987, which brought out the best of Thailand, I wrote the only English-language publication to record the activities and events of that phenomenal project. The following year, in 1989, I wrote another book which recorded the immediate consequences of the tourism Gold Rush, bringing out the worst of Thailand. Since then, both the best and worst aspects of Thai tourism have advanced in tandem. It has reaped the fruits of its unique advantages and the marketing potential of Royal events. Sadly, it paid less attention to the debilitating and destabilising consequences of an uncontrolled tourism Gold Rush.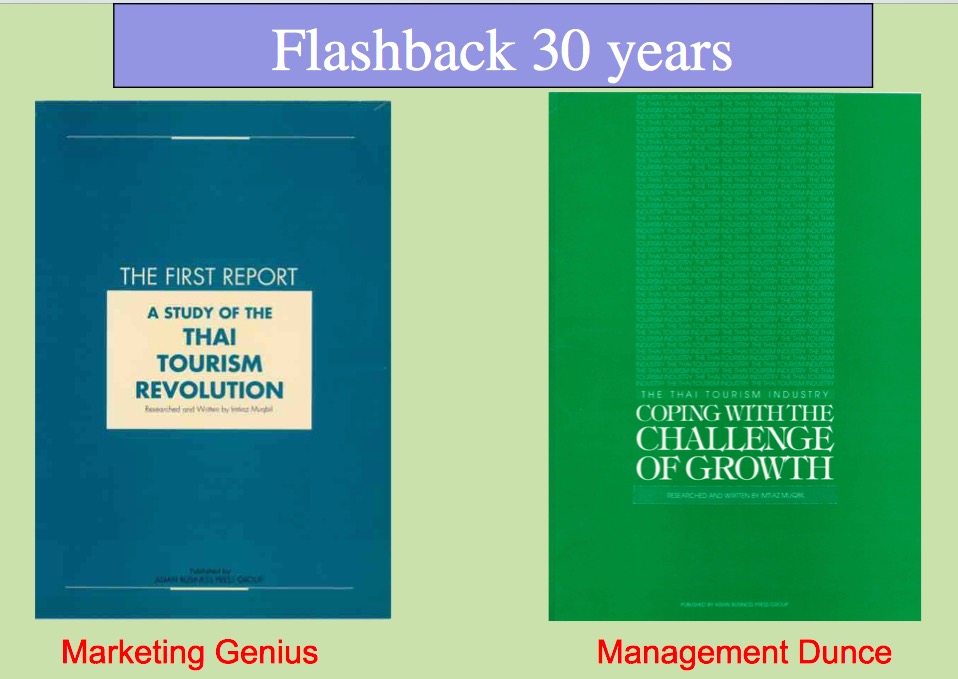 As many humans discover after 60, they ignore early-warnings at their peril. Which is why the upcoming 60th anniversary will be an opportune time to reflect realistically on what needs to be done to ensure both longevity and sustainability. Futuristic technobabble will have to be jettisoned in favour of historic hindsight. That process is now under way and will gather steam in the months ahead.