8 Mar, 2019
In 2018, the South Asian countries (India, Pakistan, Bangladesh, Maldives, Nepal, Sri Lanka) received a total of 27.9 million tourists, a minuscule market share of 2% of the 1.4 billion tourists recorded globally. By contrast, the Southeast Asian countries received 129.3 million visitors (market share: 9.2%) and the Northeast Asian countries 168.4 million (market share: 12%). Source: UNWTO World Tourism Barometer January 2019 edition.
A list of reasons for this poor performance would include the traditional doing-business impediments such as low connectivity, fragmented accessibility, poor marketing, etc., etc. Topping the list, however, would be continued conflict, both within and amongst some of the most culturally and geographically diverse countries in the world.
That geopolitical reality again struck home in the aftermath of the Feb 14 attack in Pulwama, Kashmir, killing dozens of Indian soldiers. Truth and tourism both proved to be the first co-casualties in the events followed.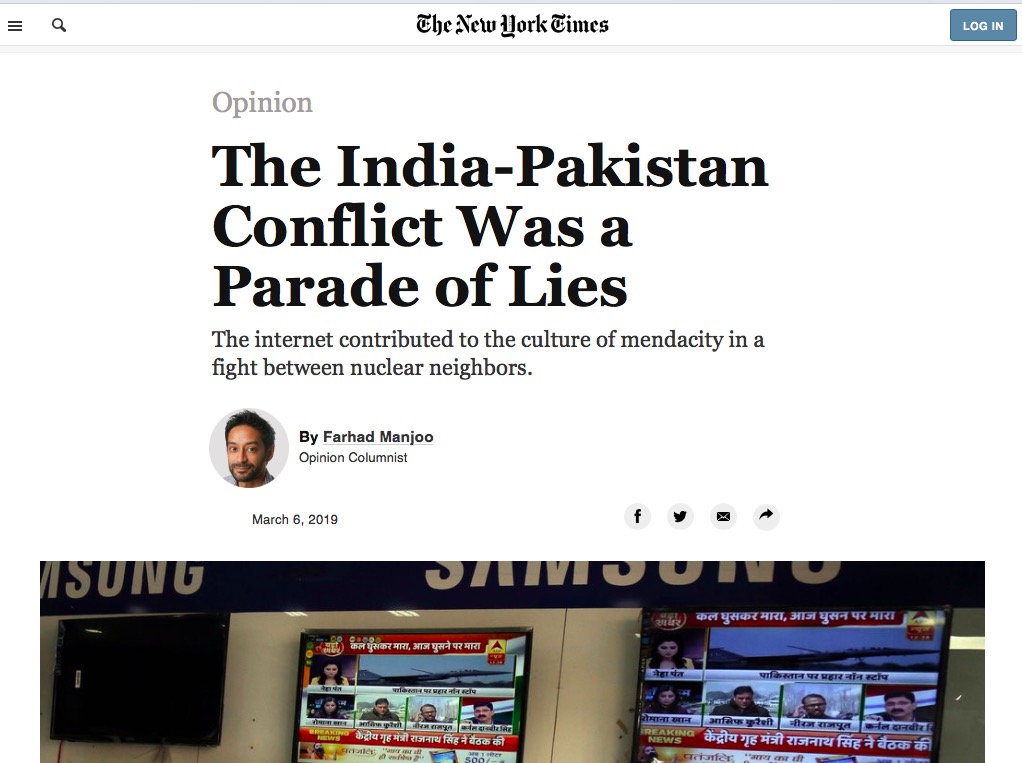 Within minutes, Pakistan was blamed. A terrorist group calling itself "Jaish-e-Mohammed" (JeM) claimed "responsibility". The Indian Prime Minister, Mr Narendra Modi, facing an election and falling popularity, seized this perfectly-timed opportunity generously gifted to him by the Islamic terrorists to thump his 56-inch chest and bolster his flagging image with a "befitting reply".
As Air Force jets skirmished, a number of key airports in India and Pakistan were shut down. Hundreds of civilian flights were cancelled. The air-space closure had a ripple effect impact in both Europe and Southeast Asia. Cross-border road and rail services were suspended. The cumulative losses to airlines and economies would total in the hundreds of millions of dollars.
The media in India, Pakistan and third countries offered conflicting and self-serving accounts. In the Indian media, jingoism was at its thunderous worst. Similar to their U.S. counterparts in the aftermath of 9/11 attacks, Indian TV anchors brayed for blood. Dissenting voices were shouted down. One Sikh TV personality lost his job. Kashmiri students were attacked. Others were arrested for "sedition." Pakistan's call for talks were spurned. The capture of an Indian pilot was also squeezed for every bit of political capital. The Pakistanis released the pilot within days as a "gesture of peace." The Indian government and media mocked this as an act of weakness and fear against the formidable might of India.
In every public speech, Mr Modi stuck to a well-orchestrated script — Pakistan was responsible and would pay the price. "India is in safe hands," trumpeted the leader now re-cast by his spin doctors in a new avatar, that of a "National Saviour".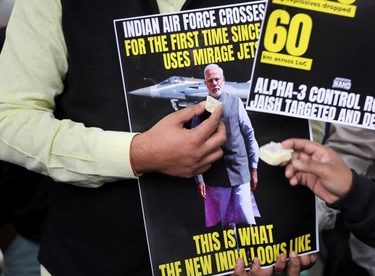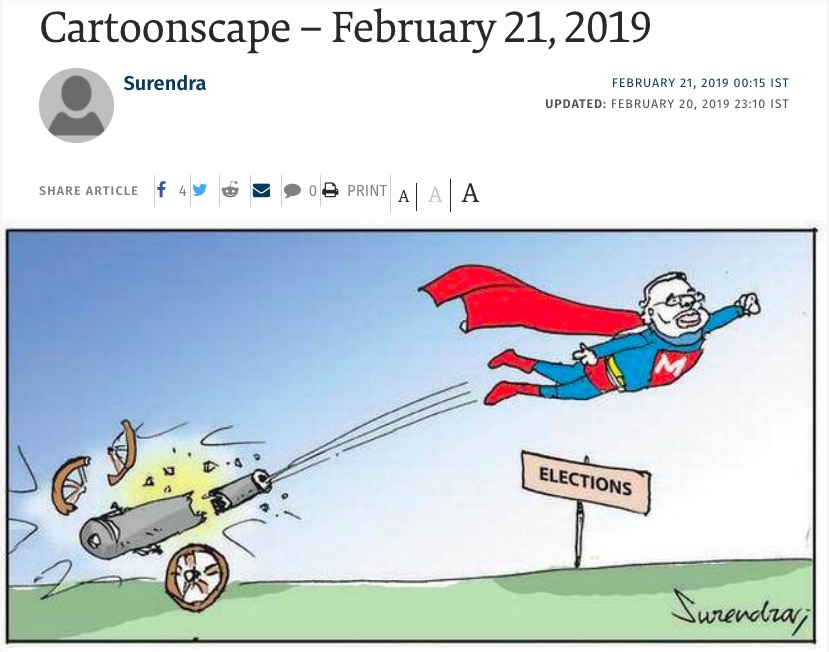 Today, an uneasy calm prevails. Some diplomatic and transportation linkages have been re-established. But there is no sense of permanence. The underlying conflict remains in place, as does the sense of insecurity.
So, what next?
The reaction from the "Industry of Peace" was the usual deafening silence. Given the immediate impact on tourism, and the broader geopolitical and economic consequences, one would expect the "Industry of Peace" to muster the courage to demand some say. It did not happen. In the unlikely event that it does, the following points may come in handy:
Firstly, in this new era of problems without passports, and the nearly-immediate direct and indirect impact on travel & tourism, the private sector will eventually need to craft a foreign policy, be it collectively or individually. This once lunatic-fringe theory was raised in Harvard Business Review in September 2015, and will eventually go mainstream.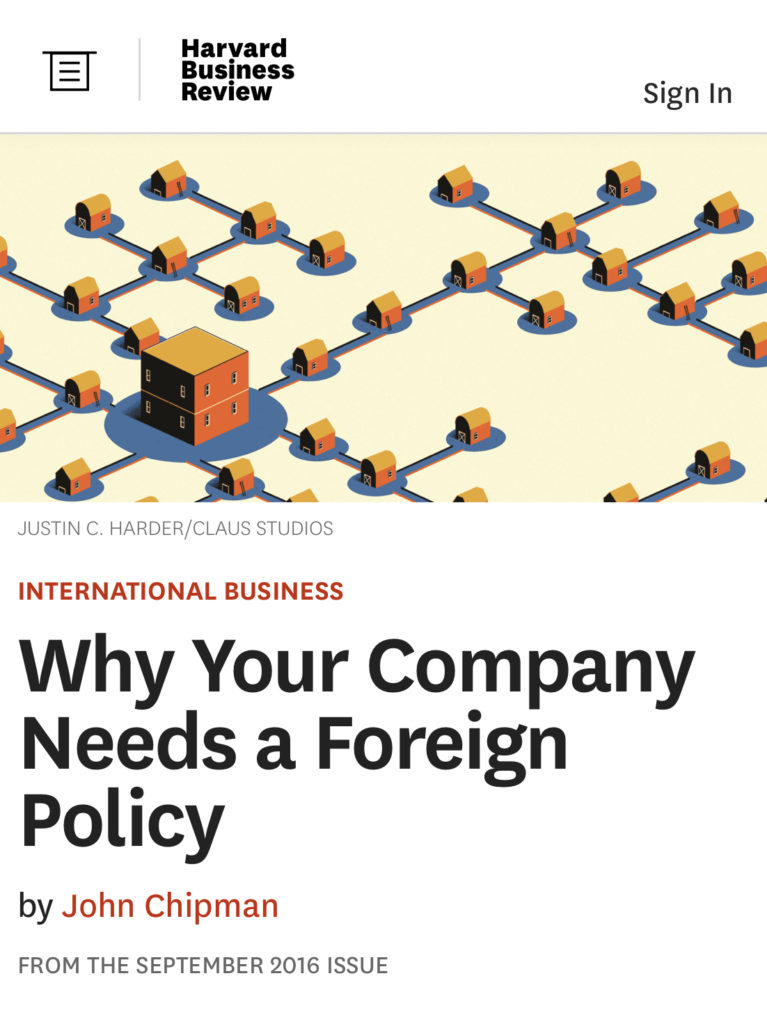 Certainly, national security takes priority. But the definition of "national security" has changed. The path to attaining it no longer runs via the Ministries of Foreign Affairs, Defence and Interior. When travel & tourism, the "Industry of Peace", takes a hit as a result of miscalculations by other ministries, the travel & tourism sector has every right to demand a say, a role and if need be, the right to dissent and hold someone accountable.
Secondly, it is now an open secret that India is dancing to the Israeli tune in its relations with anything Muslim. The BJP and its spiritual wing, the extremist RSS, have a long history of anti-Islamic violence and bigotry. So do Jewish extremists in Israel. The "shared-values" strategic alliance between these two groups is amply clear. Israeli bombs were used in India's "befitting reply" on Pakistan. Mr Modi and his Israeli counterpart Mr Benjamin Netanyahu have publicly hugged and schmoozed each other. Indian hotel lobbies are swarming with skullcapped Israelis peddling everything from pharmaceuticals to technology.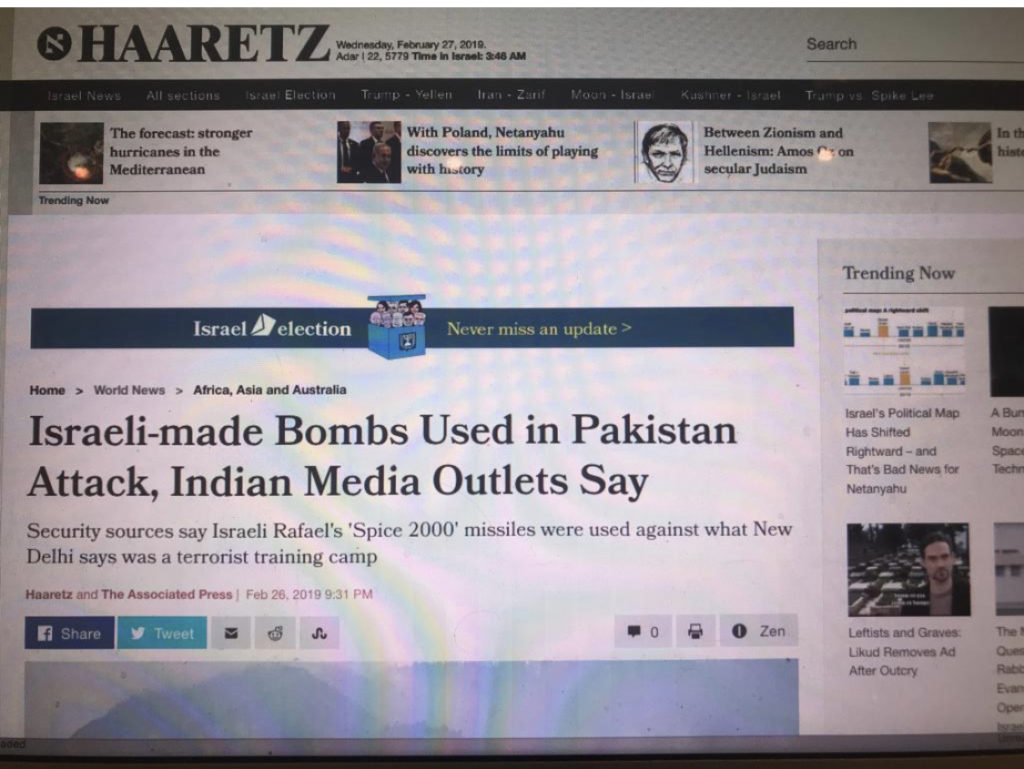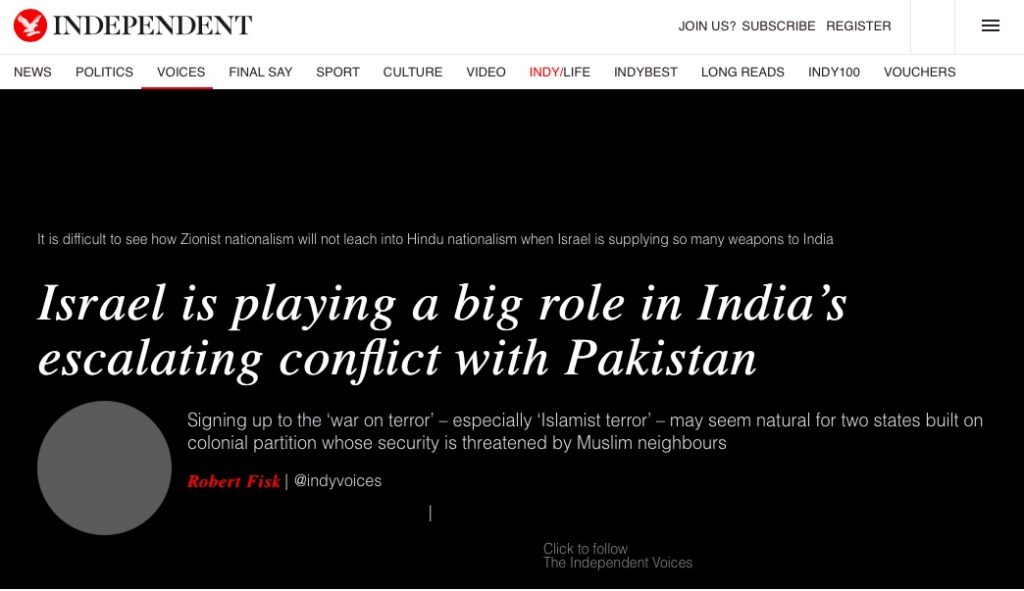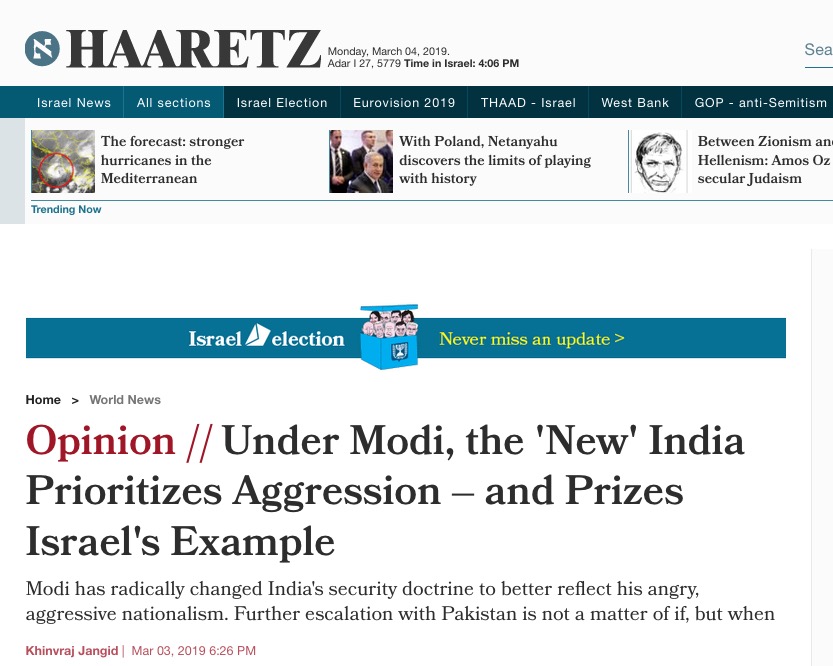 Thirdly, India is parroting the Israeli talking-points on the diplomatic front too. The Kashmir conflict has to be "managed", not settled, the casualties be damned. The Indian Foreign Minister accepted a pre-bomb attack invitation to attend an Islamic leaders conference and harangued them to help India "fight terrorism". A conference communique citing "Indian terrorism" in Kashmir was rebuffed. Kashmir is an "internal problem", India told the Muslim leaders. In other words, just do what India tells you to do.
Fourth, the Home Minister and senior BJP leader Rajnath Singh made another statement that the Indian government does not associate terrorism with any religion. False. When Hindus kill Muslims, they are called "cow vigilantes." In the Northeastern states, where a long-simmering separatist rebellion has also led to years of conflict and violence, they are called "Naxals" or "left-wing extremists." The word "terrorist" is affixed on Muslims and Muslims alone.
Fifth, the Indian government has an abysmal track record on tackling terrorism. The Father of the Indian nation, Mahatma Gandhi, known as an Apostle of Peace, was gunned down by a Hindutva (the Hindu version of an Islamist) terrorist. Prime Minister Indira Gandhi (no relation to the Mahatma) was assassinated by a Sikh terrorist. Her son Rajiv Gandhi, also a Prime Minister, was assassinated by a Sri Lankan Tamil Tiger terrorist. Mr Modi was Chief Minister of Gujarat in 2002 when the state experienced one of the worst anti-Muslim pogroms in Indian history. Today, under his watch as Prime Minister, Hindutva terrorists have assassinated professors and writers. Muslim, Sikh and Christian minorities and Hindu liberals live in fear of speaking out. Indian security authorities cannot track their own home-grown terrorists. Blaming Pakistan is much easier.
Sixth and finally, the anti-Muslim agenda in India has become toxic, exactly what the Israelis want. Plenty of party-line lip-service is paid to building inclusive societies. But "Pakistan" is code for "Muslims." The media and movies abound with content tarring Muslims as fifth-column terrorists and the descendants of "invaders". The Islamic contribution to India and more specifically tourism is sidelined. Kashmir, arguably the most beautiful part of India, is a Muslim-majority province. The Taj Mahal was built by a Mughal emperor. Over the centuries, Muslims have contributed enormously to India's arts, culture, music, dance and architecture. For decades, millions of Hindu, Christian, Sikh and Muslim Indians have worked in the Islamic Middle East, remitting billions of dollars which have made an invaluable contribution to poverty alleviation.
People of all religions, faiths and castes live and work peacefully nationwide, until rabid politicians stir trouble come election-time.
Mentored by Israel, the Modi government's anti-terrorism policy and response smacks of double-standards, fascism, chauvinism and jingoism. As the conflict worsens, Israel will continue to sell its weaponry, at enormous cost to the Indian taxpayer.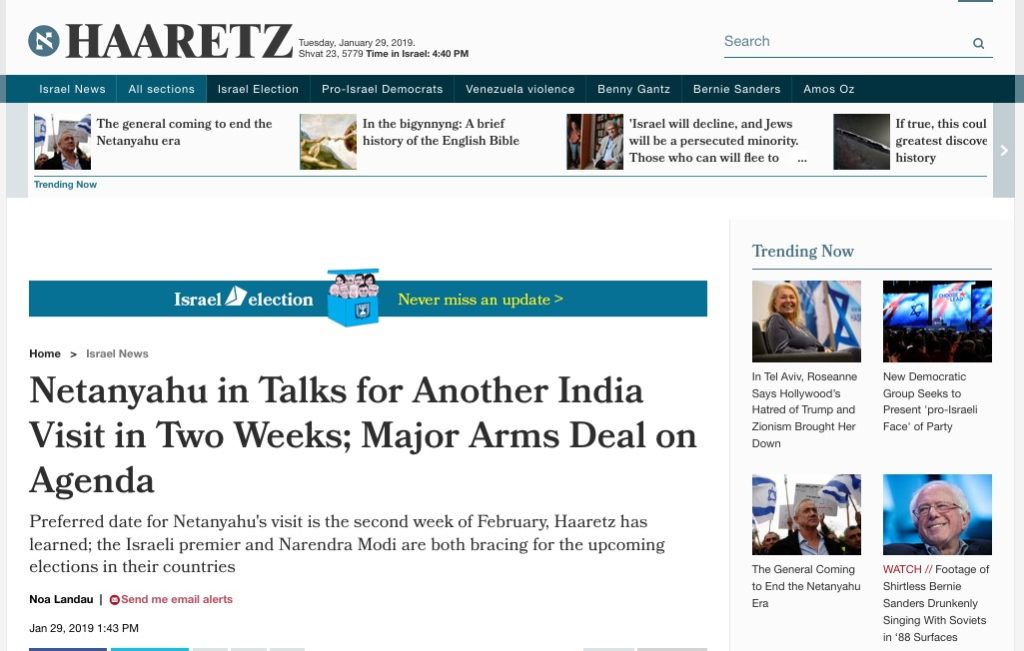 This tendency to chest-thump Indian power and supremacy is one reason why India and South Asia as a whole report a poor tourism performance. It deprives the region of valuable cross-border traffic, the most important source of visitors for any country. India's two biggest cross-border countries of China and Pakistan, which could almost overnight become major source-markets, are considered threats. Nepal, Sri Lanka and the Maldives are considered countries where India has to compete for influence with China. Confrontation and competition outstrip cooperation.
Al this plays directly into the hands of the purveyors of violence, and those who profit of it, namely Israel. If the objective of the Pulwama attackers was to create more conflict, they succeeded. The two countries nearly went to war over it.
Unleashing the dogs of war is easy, as Pakistani Prime Minister Imran Khan said. He chose not to fall into the trap of the attackers but to make a peace gesture. A Pakistani Muslim leader heeded the words of Mahatma Gandhi: "An eye for an eye will leave the whole world blind." Global celebrations would have erupted had India accepted Pakistan's peace gesture, and converted it into a Nelson Mandela revolution Phase II peace dividend. Unfortunately, that was not to be.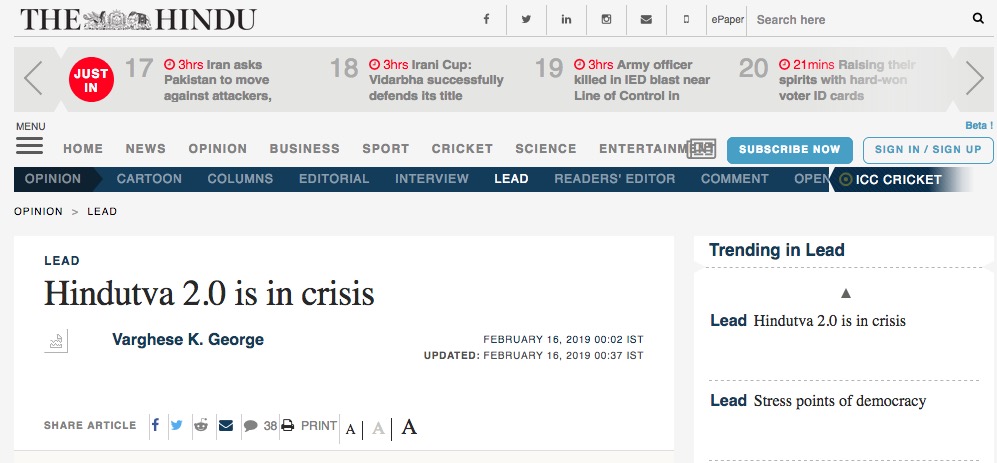 Nevertheless, the lull in belligerent rhetoric has opened a window of opportunity for the travel & tourism industry to explore a potential role in shaping a peaceful future. Is peace-building good for national security? Of course it is. So why can't the "Industry of Peace" step up to the plate?
Much can be done to advance a peace initiative. Try convening a South Asian Tourism Peace Conference to look at alternative perspectives. Create a Plan of Action. Celebrate Unity in Diversity across South Asia. Organise sports events and festivals of culture, music and dance. Promote a gradual dismantling of artificial walls and borders. Do it frequently, persistently and consistently. Defy the extremists of all ilks. Back political leaders who will build regional peace and inclusive societies. The rescued pilot Wing Cmdr Abhinandan Varthaman would make a great keynote speaker, assuming he sees merit in using his hero status to pursue pathways to peace rather than become a pawn in political machinations.
All these initiatives could be easily funded by diverting the budget for perhaps just a few bombs or missiles from Israel.
Yes, tourism, foreign policy and national security are inextricably interlinked. Promoting peace is in fact the best form of national security. Today, in a world of seemingly perpetual and perennial conflict, peace of mind is an over-arching public need. Even Nelson Mandela was inspired by Mahatma Gandhi in moving beyond apartheid to restore peace to his country. Today, South Africa gets 17 million annual visitors. India, 11 million.
Is Travel & Tourism really an Industry of Peace? The near-war in South Asia has presented an opportunity to walk the talk. Its credibility is at stake. Hopefully, someone will take up the challenge.