24 Dec, 2018
Many in the Asia-Pacific travel and tourism industry are familiar with publications such as TTG Asia, industry events such as IT&CMA, editorial personalities such as Yeoh Siew Hoon. Not many are aware of the behind-the-scenes persona who facilitated the rise of all three in the 1980s-90s.
The 1980s was a golden period for Asia-Pacific travel. Tourism was becoming well entrenched as an economic driver and job creator. New airports were opening, airlines were expanding their routes, distribution systems were emerging, hotels were sprouting like mushrooms. Trade shows like the PATA Travel Mart and ASEAN Tourism Forum were at the forefront of the industry. There was commensurate pressure to protect the environment and generate adequate human resources.
In those days, travel agents were kings. So were publications catering to them. The leader, TTG Asia, was owned by Singapore-based Asian Business Press (later known as Miller Freeman), along with a number of travel and other titles catering to other industry sectors.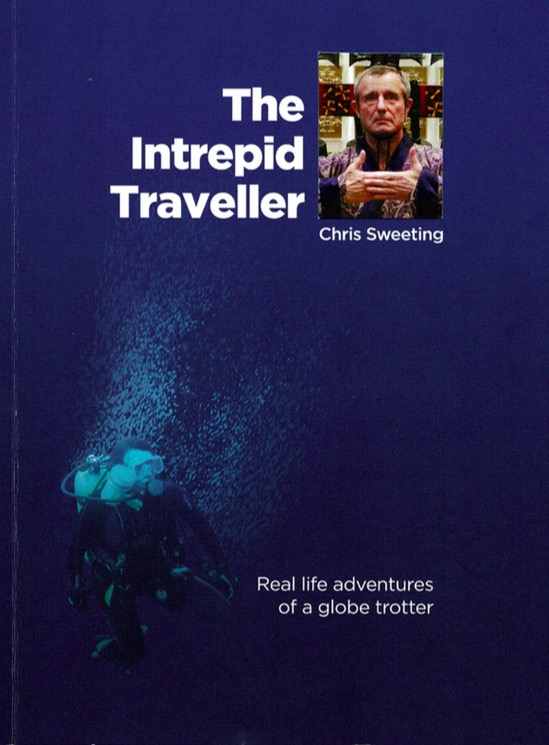 Chris Sweeting took over as Publishing Director of Asian Business Press in April 1984 and stayed with the company until Dec 1995. The editorial and marketing energy he injected into the group's publications lifted the brand-image of the travel media and made it a robust platform for honest, intellectual discussion and debate. A charming and astute businessman, Chris was a class act, a master at motivating people and getting the best out of them.
It was under him that Yeoh Siew Hoon was appointed editor of TTG Asia, replacing Jonathan Conquest. Chris was also the brain behind the now legendary TTG late-night functions, the Polaroid instant photographs, the niche-market IT&CMA, to name just a few.
He played a major role in furthering my career, too. As Thailand bureau chief for TTG Asia in the 1980s, I had provided coalface coverage of this amazing country's rapidly-emerging tourism industry. I saw the long-term potential of chronicling the stupendous tourism event known as 1987 Visit Thailand Year, commemorating the auspicious 5th cycle birthday of the beloved late King Bhumibhol Adulyadej.
Chris signed off on the idea in a flash, and provided full production and marketing support.
To date, that 1988 book and its 1989 sequel, also approved by Chris, remain the only English-language publications about Thailand's tourism marketing genius and the intense management challenges which followed. They are available free by emailing me: imtiaz@travel-impact-newswire.com.
Today, in what he calls his twilight years at 72, Chris has penned his own book about his life and times, before and after Asian Business Press. Five years in the making, and painstakingly typed with two fingers, it is an engrossing, rivetting story, an easy-to-read collection of family life, the trials and tribulations of travelling through dozens of countries in Asia, Europe, North America, the Pacific and the Middle East, the ups and downs of marriage, romance and relationships, and more.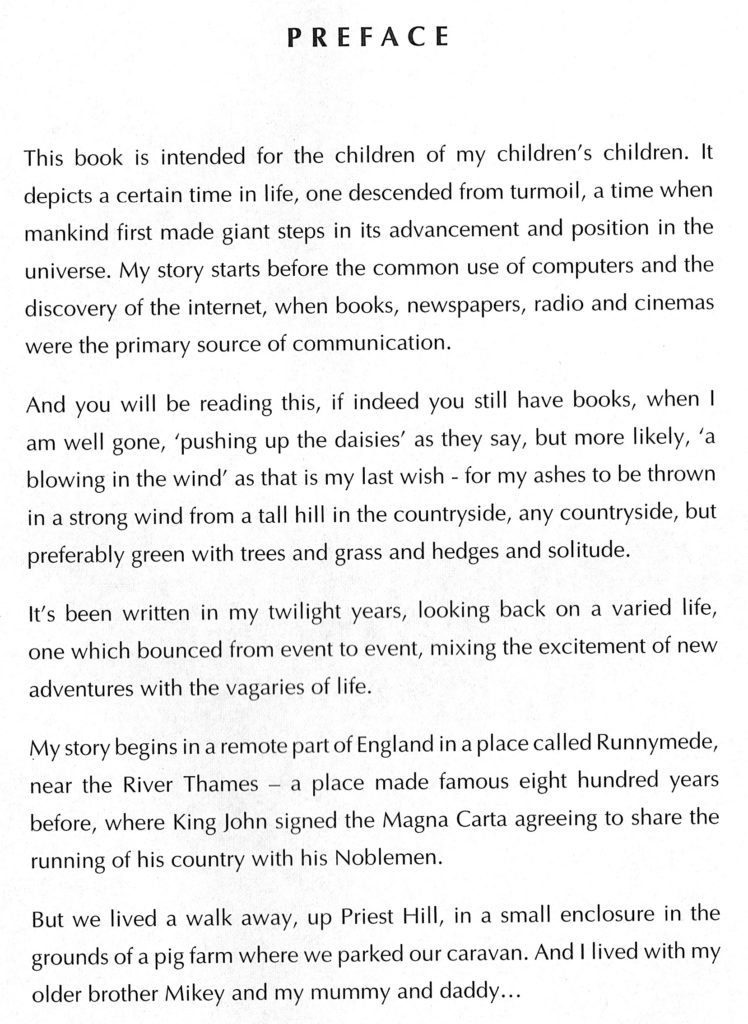 He is his own central character, but anyone and everyone will identify with his life. Many destinations will see themselves as they once were. Western expatriates living in Asia will enjoy his experiences with new ventures as well as his mind-boggling adventures — trekking in the Himalayas, running two Marathons, a near-death experience in the South China Sea.
The book is not a literary masterpiece, but that's precisely where its charm lies because he is NOT trying to trumpet his writing skills. In fact, the book outlines its own contents….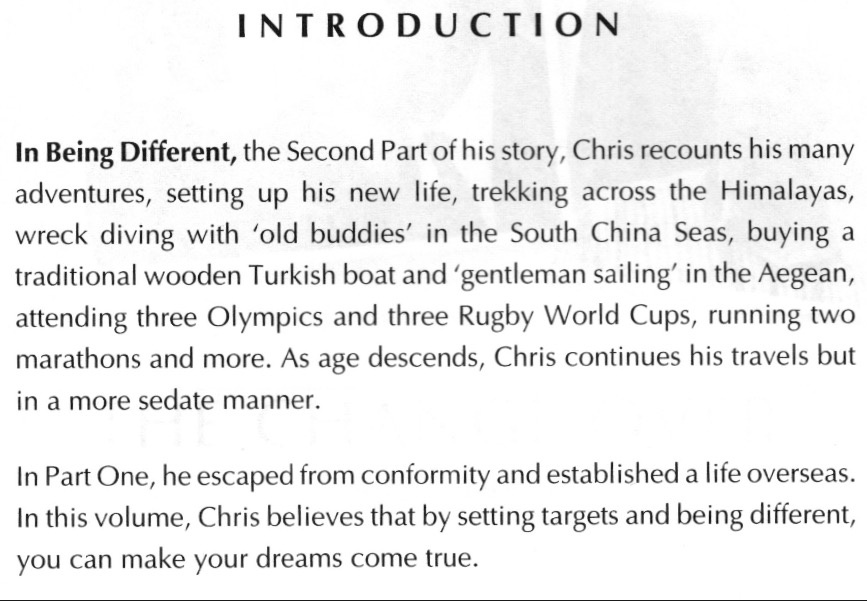 Those who knew him, and still know him, will enjoy learning more about him. Those who never knew him will want to know him.
I read through the book in a rapid-fire two days. Movie/TV producers will find the page-turner is bursting with wonderful material for screenplays. Convention organisers will find him perfect to liven up boring events with great stories and anecdotes.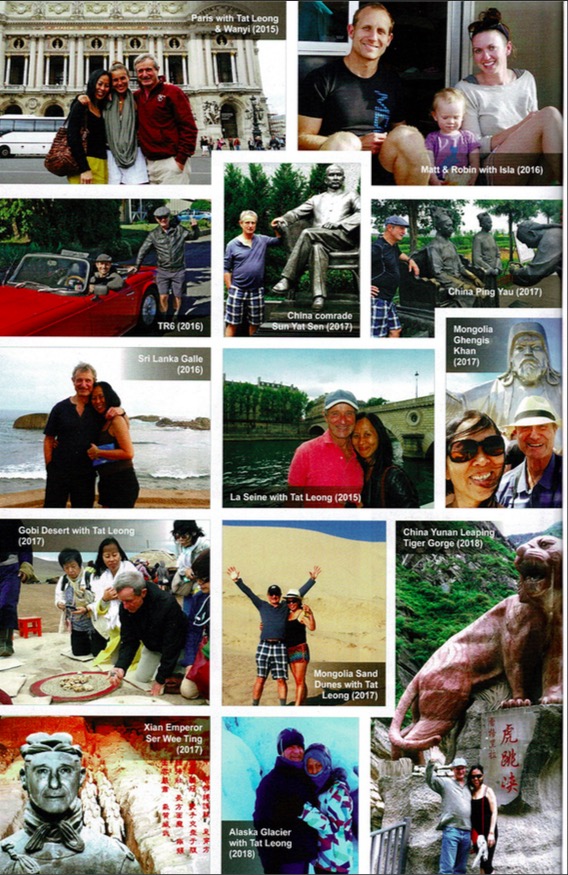 On Dec 21, many of Chris Sweeting's former colleagues at ABP gathered for a book launch-cum-reunion in Singapore. It was a wonderful, heart-warming occasion, a memorable end to 2018.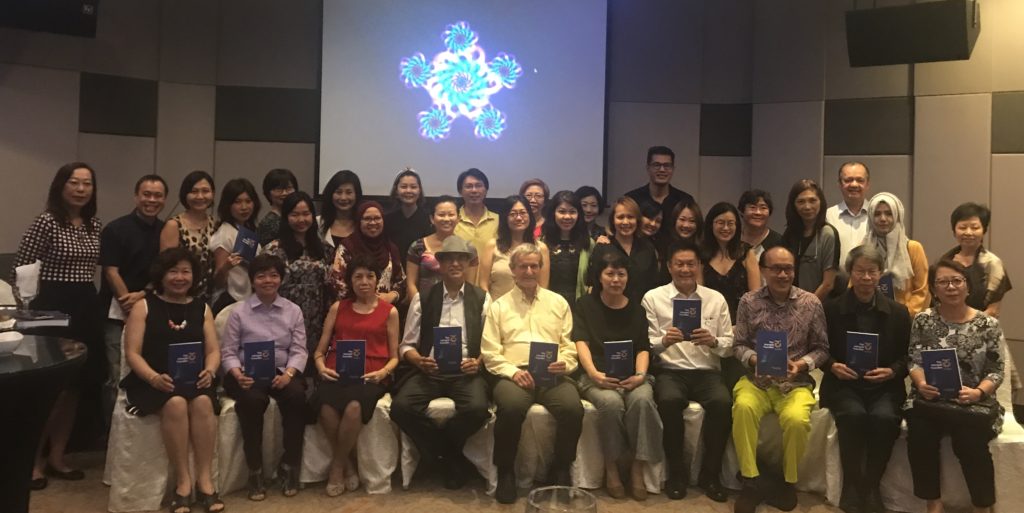 To get a copy of the book, pls email him at crsweeting7@gmail.com or contact him via Facebook