26 Sep, 2018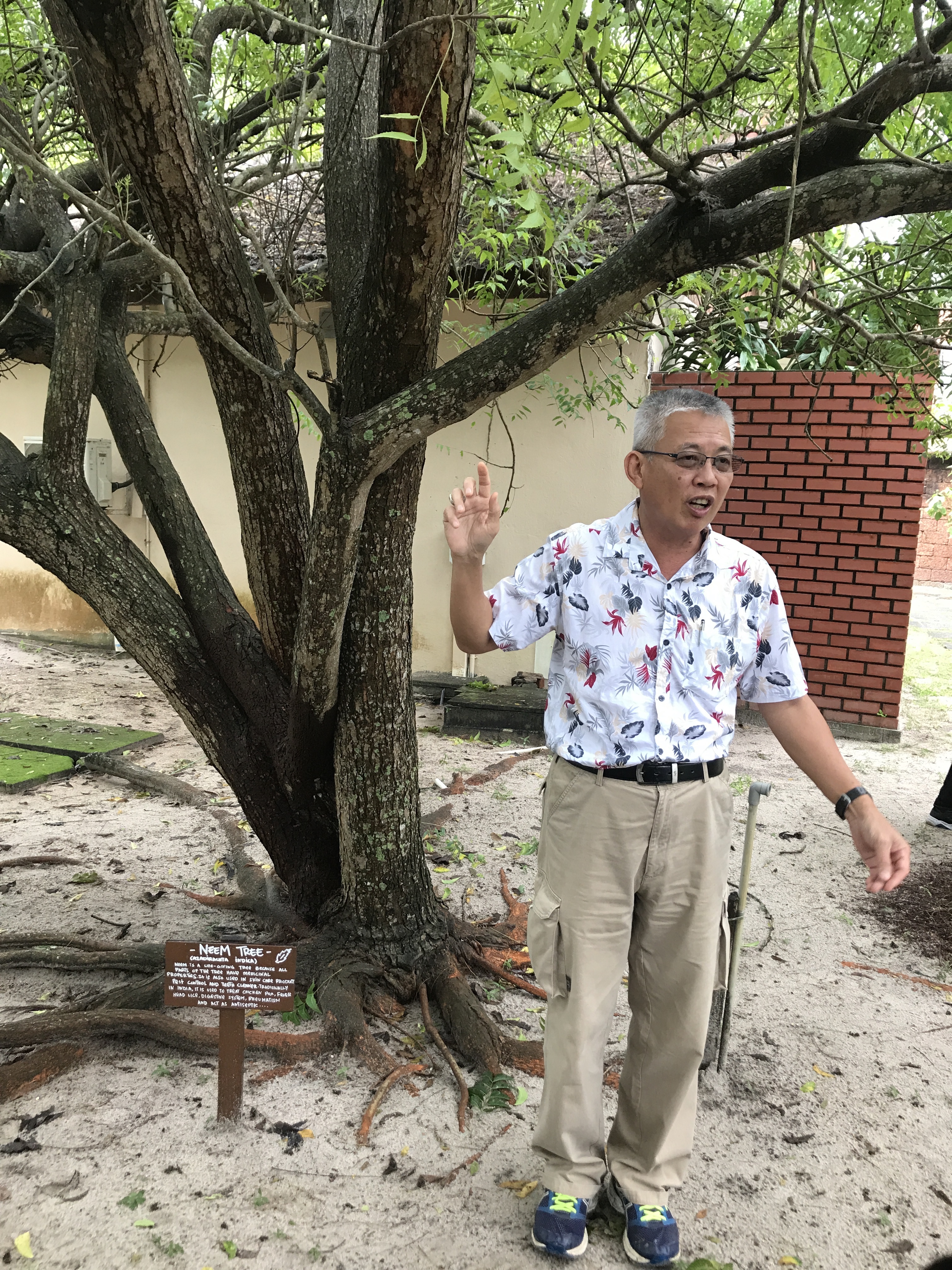 Langkawi, Malaysia — This is Anthony Wong, owner and Managing Director of the the award-winning,Frangipani Langkawi Resort & Spa.
Hosting the PATA Environment Committee meeting just before the recent PATA Travel Mart 2018 in Langkawi, he sat quietly all through, listening patiently to the committee members banter on about their sustainability initiatives. After all the agenda items had been ticked off, the committee chairman then turned to Mr Wong, who responded, "Everything you have been talking about for the last 30 minutes, I am already doing. Now, I will show you."
For the next 45 minutes, Mr Wong guided the committee members around the 115-room Frangipani, taking them to the kitchen, the sewage treatment and garbage separation units, the swimming pool area, the beachfront, the organic fruit and vegetable gardens and chicken coop, the staff meeting rooms, and more. Sharing the vast expertise meticulously acquired since he bought a Langkawi nightclub and its surrounding beachfront land to re-develop it as the Frangipani in 2005, Mr Wong had time to outline only a few of his more than 200 money- and environment-saving initiatives that have turned the resort into a veritable laboratory of sustainability in Malaysia and ASEAN.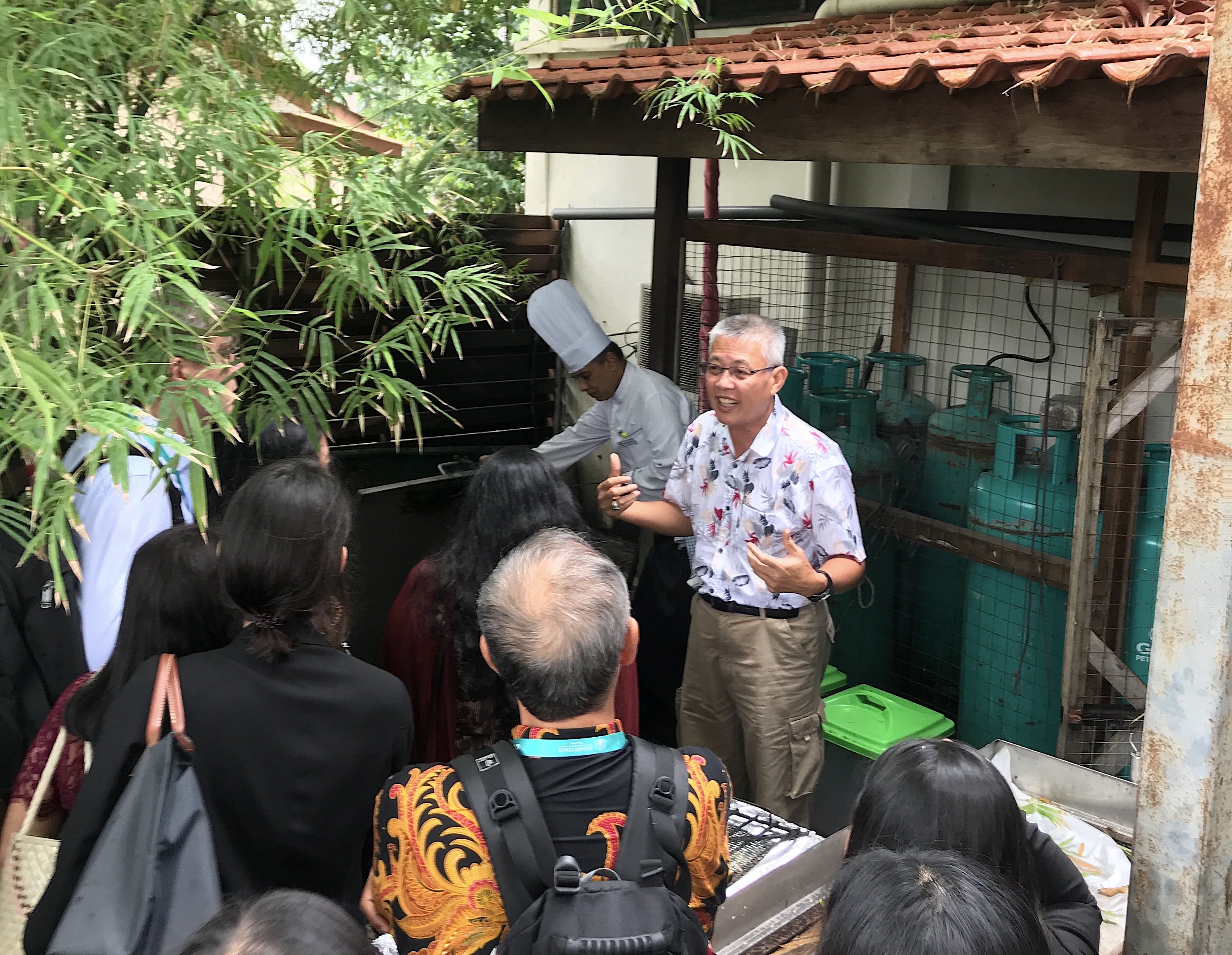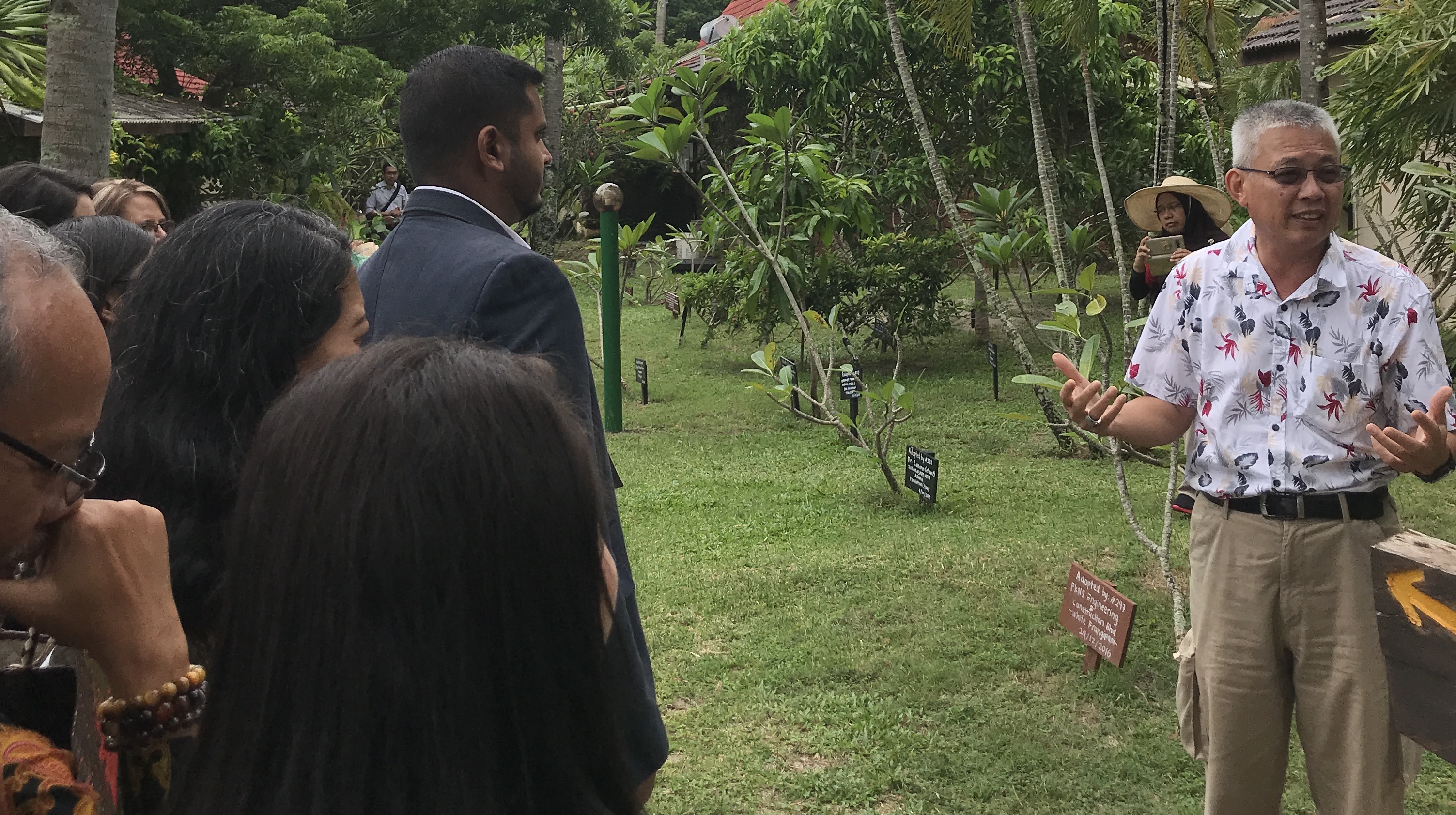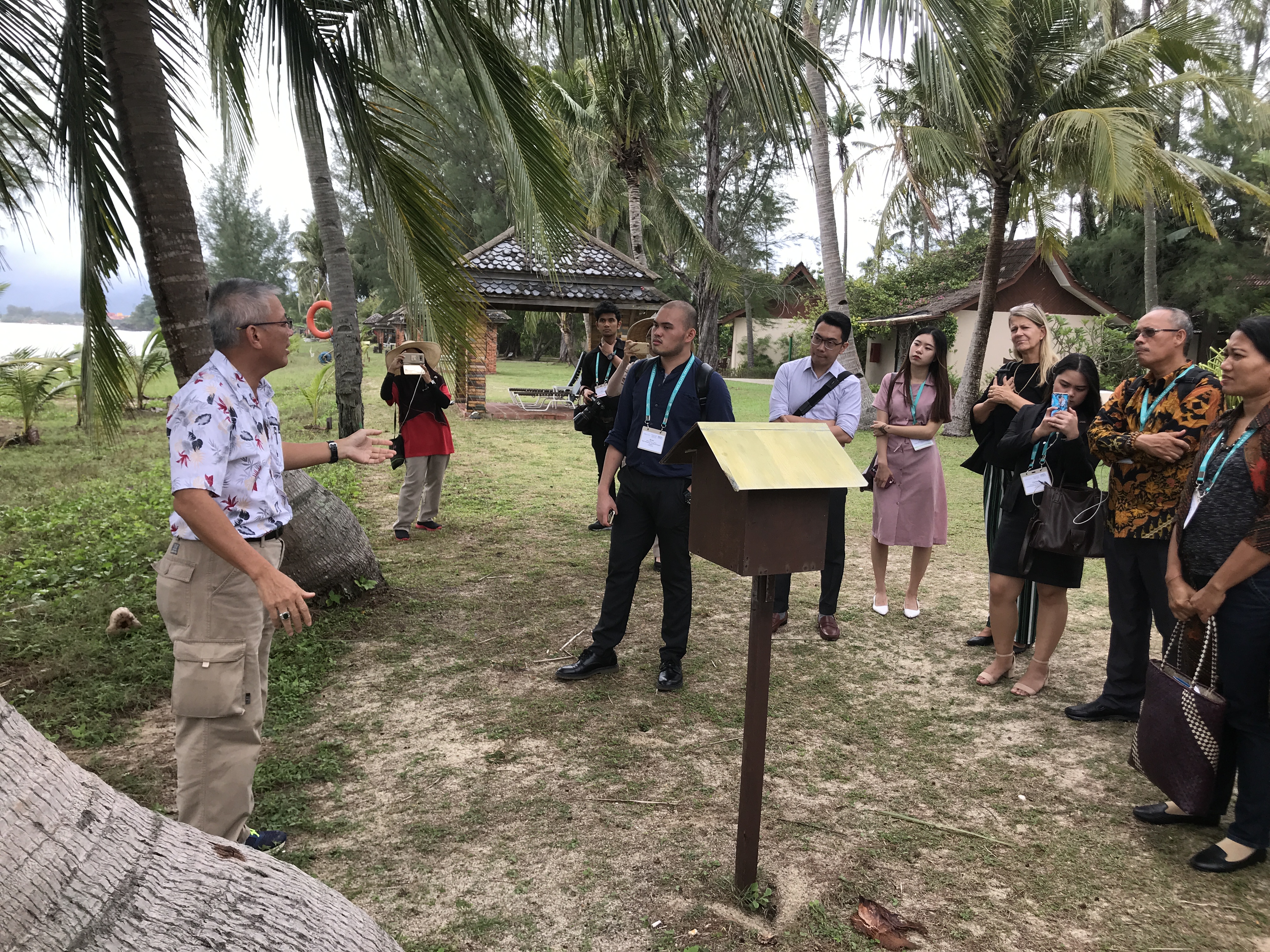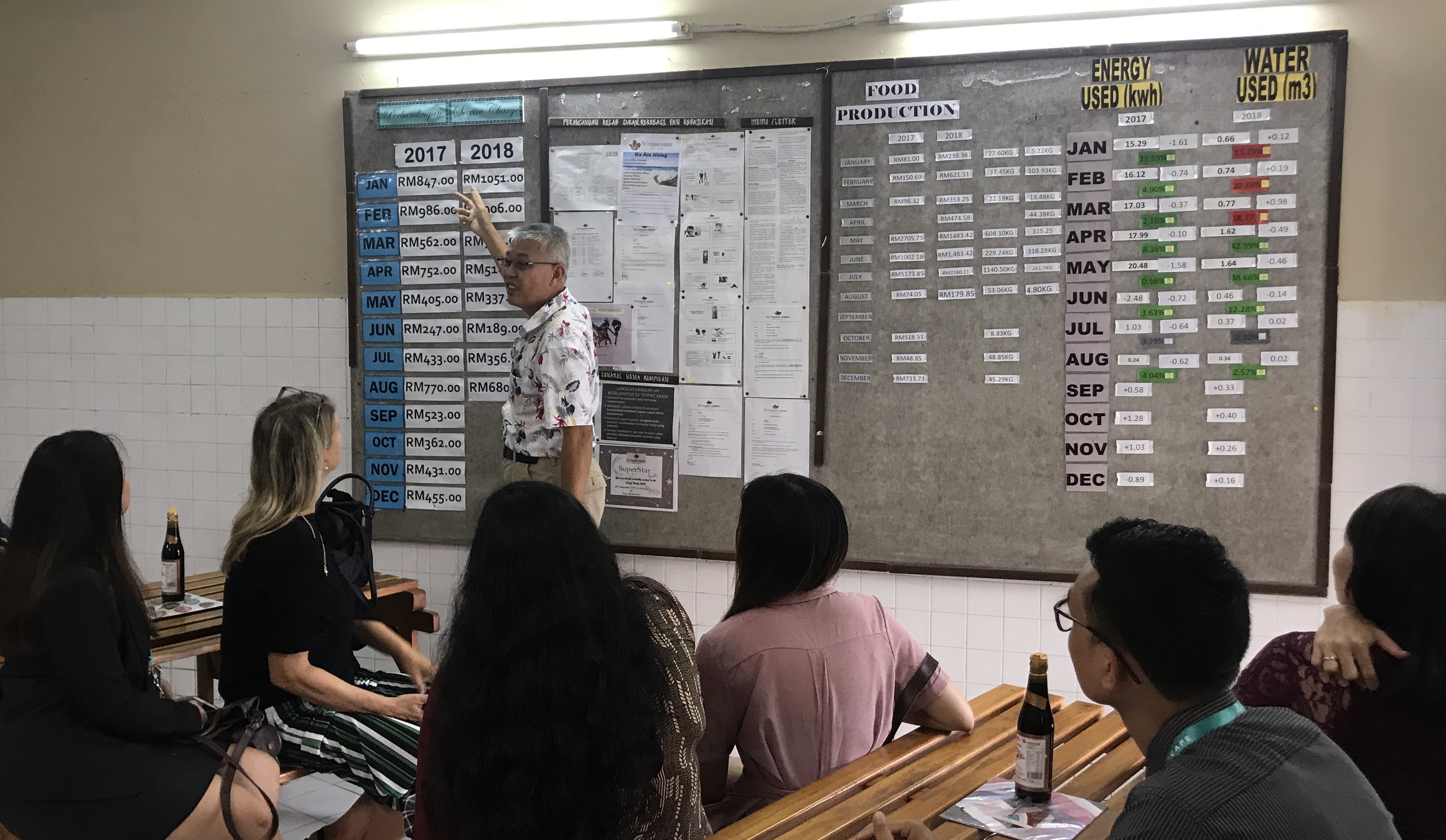 Conferred many global awards for his work, Mr Wong was invited by United Nations to speak at the Rio +20 Earth conference in 2012 on Sustainable Green hotels. He is secretary of the Malaysian Association of Hotels Owners and board member of the Malaysian Green Building Confederations.
Between Dec 11-13, Mr Wong will lead a PATAcademy-HCD workshop to share his expertise on how to incorporate sustainable, eco-friendly business practices into hotels, destinations, schools, homes, restaurants and just about anywhere else. Says Mr Wong, "I am taking the UN Sustainable Development Goals forward by showing how everyone can become part of the solution. I would like to see these easy-to-adopt 'green' practices become the industry norm right across Malaysia, ASEAN and the Asia-Pacific region."
BENEFITS TO PARTICIPANTS
(+) Gain the tools, knowledge and resources to help implement 'green' business practices in your hotel or resort, including:
(+) Access up to 300 green practices that can help save your operating cost as well as the environment
(+) Identify sustainability and responsible business challenges within your organisation and learn how to address them
(+) Access practical materials to implement sustainability in hotels and resorts
(+) Understand how to utilise sustainability assessment, planning, and reporting tools
(+) Take home vital first drafts of an environmental resource inventory and assessment of environmental impacts
(+) Take home templates to design your own sustainability plans, policies, reporting, and marketing programmes for their organisations
(+) Gain networking opportunities with sustainability experts as well as other industry professionals dedicated to sustainable tourism issues
(+) Gain the opportunity to visit an award-winning island resort.
TARGET AUDIENCE
This workshop is excellent for island operators and beach resorts, including Hotel Owners, Green Architects and Engineers, Landscape Architects, General Managers, Green Hotel Consultants, Green Building Consultants, Government Planners, Sustainable Consultants, Hospitality Schools & Lecturers, Eco-Tourism Operators, and Consultants.