25 Sep, 2018
Langkawi – One of the core objectives of the ASEAN Socio-Cultural Community 2025 Integration Blueprint is to build "a dynamic and harmonious community that is aware and proud of its identity, culture, and heritage." UN Sustainable Development Goal 16 of the United Nations Agenda 2030 is to promote "peaceful and inclusive societies." And Travel & Tourism itself is widely claimed to be an "industry of peace."
In line with all three objectives, this Indian-born Muslim editor took advantage of my trip to Langkawi, Malaysia, for the PATA Travel Mart 2018, to visit the Wanaram Buddhist temple, one of the prominent spiritual sites of Malaysia's northernmost island. I invited former Tourism Authority of Thailand Governor Mrs Phornsiri Manoharn, also a former PATA Chairperson, to join me. Her daughter, nicknamed Pupeow, also came along. PATA staff kindly organised the transport.
The three of us spent a good hour there. While the two ladies completed the prayer rituals at the serene Buddha images, I said a silent prayer of my own for the preservation of peace and inclusiveness in ASEAN, a multi-cultural melting pot that is tourism's most important underlying asset. I also prayed for the region to be rid of its worst liability — political manipulators and religious extremists of all ilks, especially the trouble-makers from outside ASEAN.
The three of us enjoyed an informative talk with the temple's Abbott, who said that many Thais cross over the border by road and ferry to pray at the Wanaram temple. Giving us a brief history of the temple, he said the Thai-speaking Buddhist minority community was well-placed in Langkawi life, free of conflicts with the majority Muslim population. He urged more Thais to visit Langkawi and the Wanaram temple.
Once a part of Thailand, Langkawi is under the administrative purview of Kedah state which shares an international border with Thailand's Songkhla and Yala provinces. It is also accessible by ferry services from Thailand's Satun province as well as Phuket and Lipe island. With a rich Islamic-Buddhist heritage and history, it is a perfect example of the kind of ASEAN socio-cultural integration envisaged under the 2025 Blueprint.
Unfortunately, the topic of ASEAN integration and the important peace-building role of tourist spots such as Langkawi and the Wanaram temple was absent from the official PTM 2018 programme. In our own small way, however, Mrs Phornsiri, Ms Pupeow and I are happy to have risen to the occasion.
Here are some photographs I took of the elegant temple and its well-kept grounds.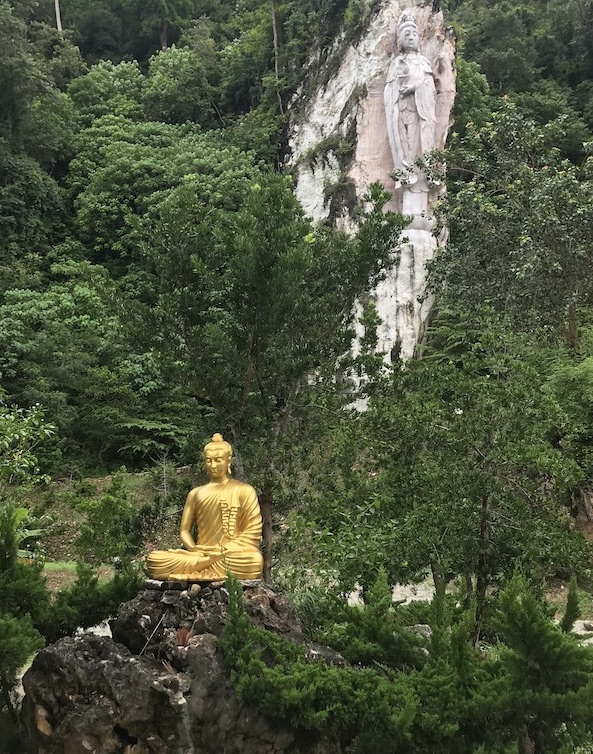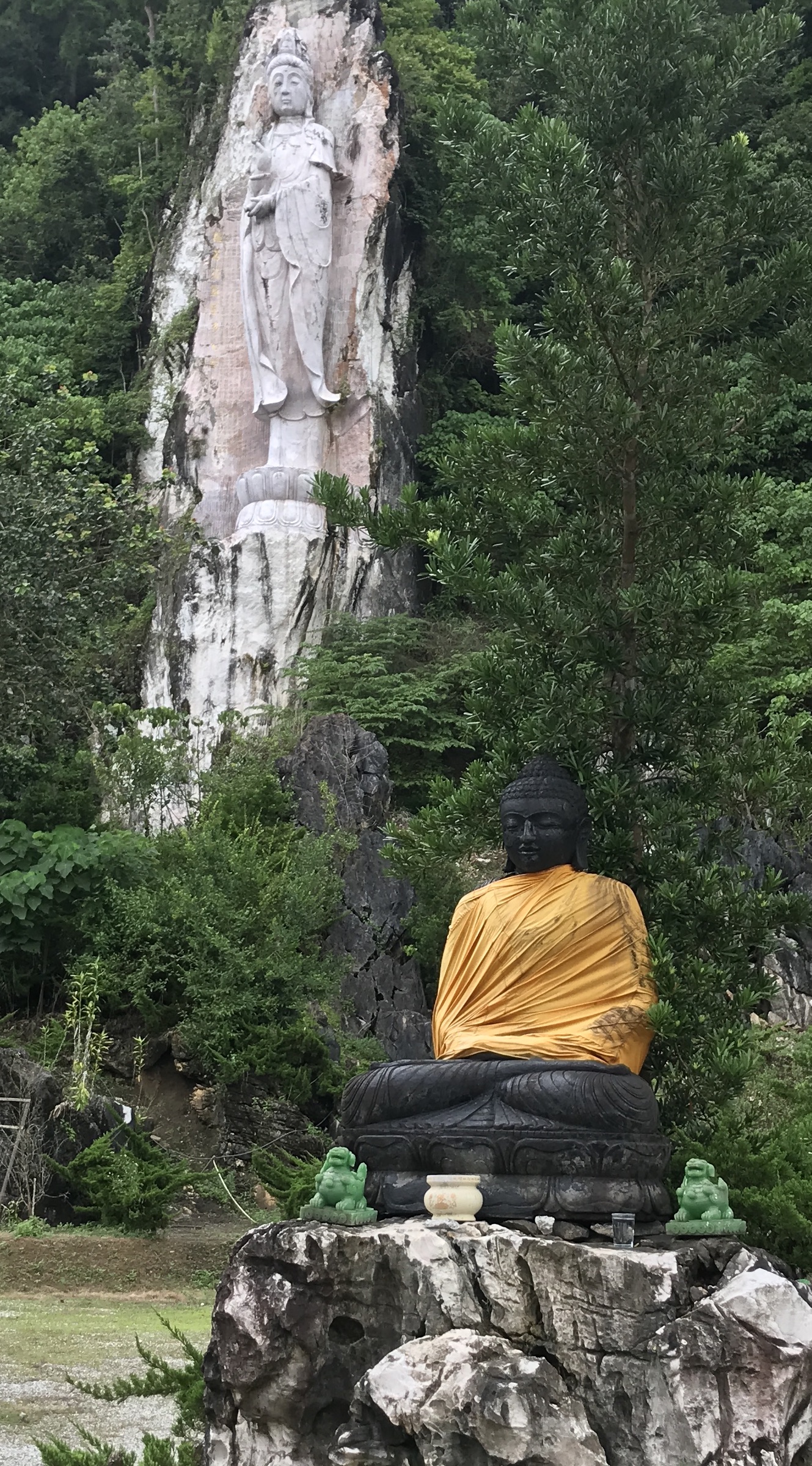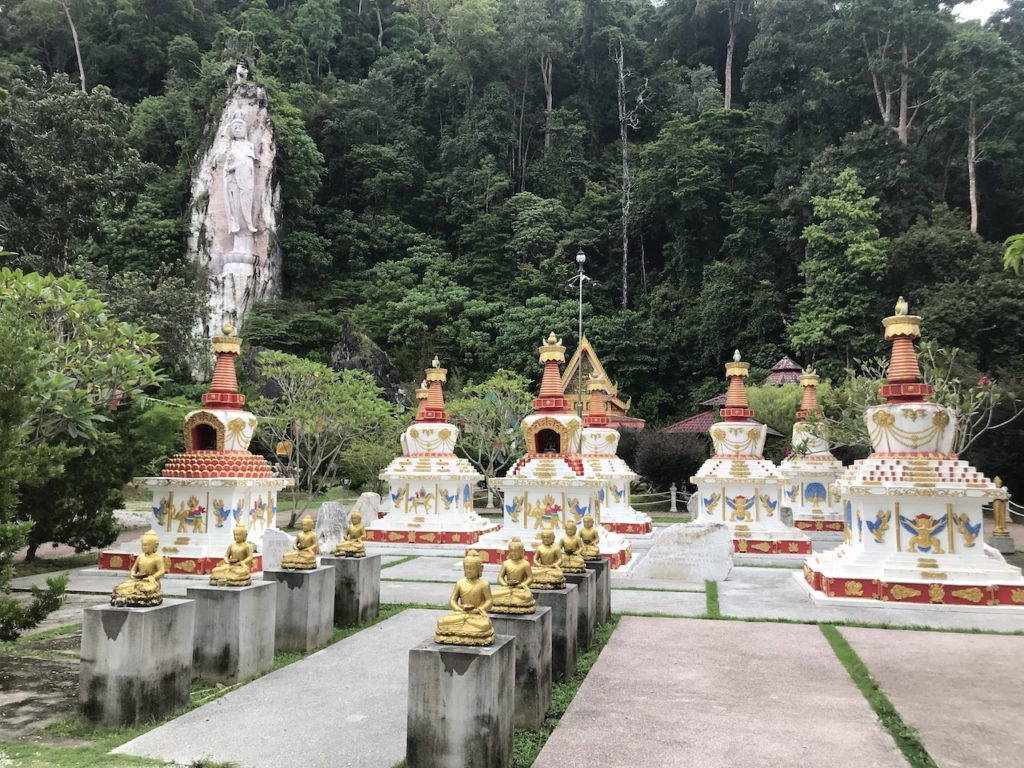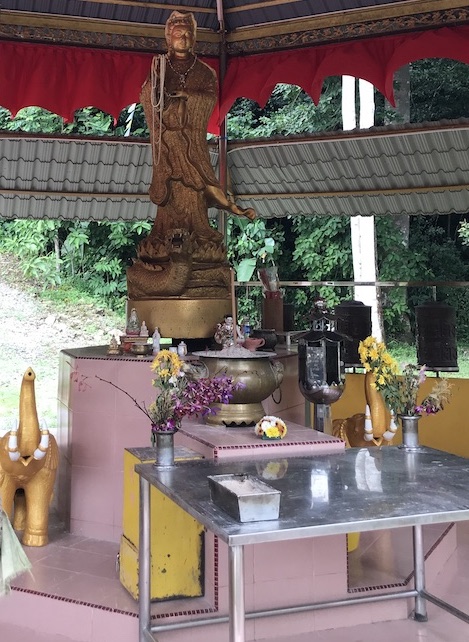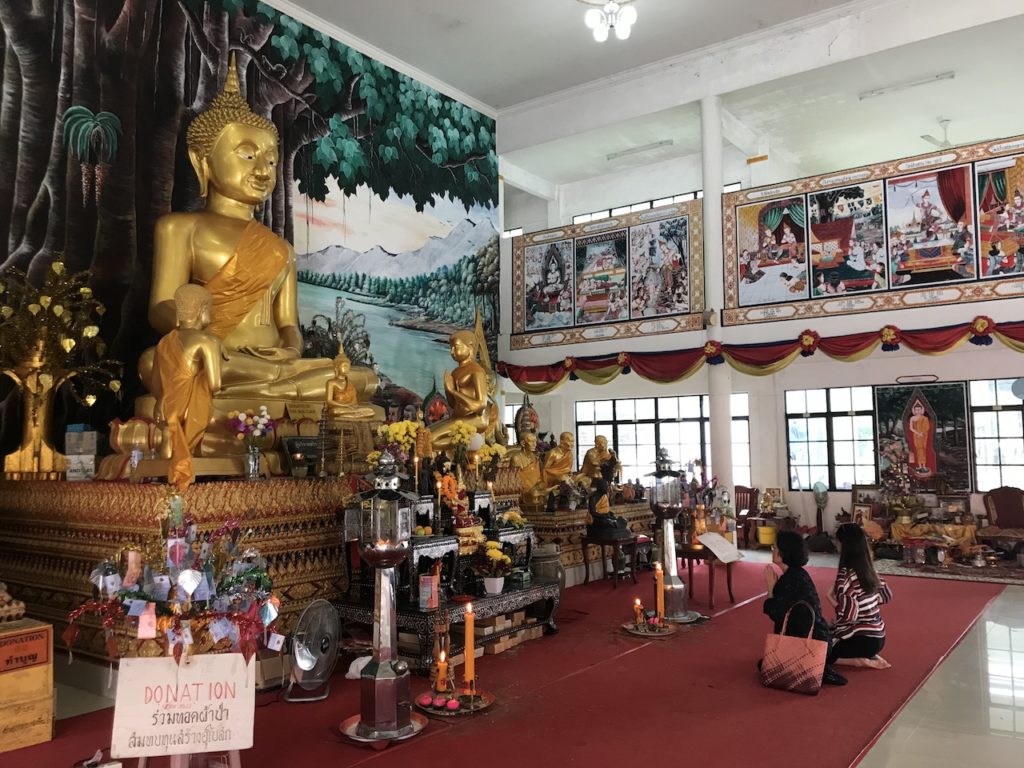 The following brochure that is given to visitors provides Thai-language details of the temple's 54.3 million baht funding history