3 Jan, 2018
As Americans look ahead to 2018, eight in 10 predict it will be a troubled year filled with international discord rather than peace, according to the results of a Gallup Poll released at the end of 2017. The public is more optimistic about the economy, with a slight majority anticipating a year of economic prosperity. Americans split evenly on whether U.S. power in the world will increase or decline.
The Gallup report said, "Americans are generally pessimistic about international peace and have been more likely to say that the coming year will be a troubled one, rather than peaceful, in all but one of the 13 times Gallup has asked the question over the past 57 years. The lone exception was the projection for 1960.
"Still, the 19% of Americans who expect 2018 to be peaceful is on the low end of Gallup's trend. The only two years when Americans were less likely to expect peace were when they looked ahead to 1966 (11%) during the Vietnam War and to 1980 (14%) in the early days of the Iranian hostage crisis".
Read the full report here: http://news.gallup.com/poll/224726/americans-2018-predictions-foreign-strife-strong-economy.aspx?version=print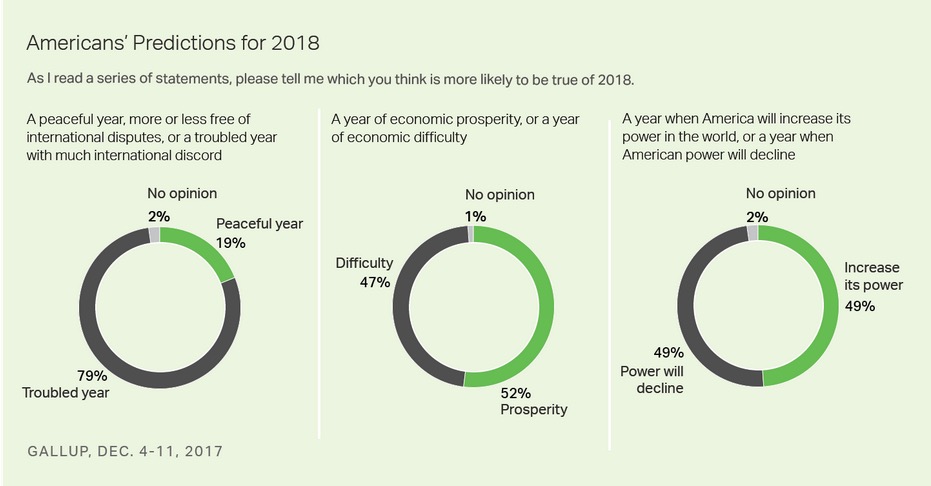 XXXXXXXXXX