13 Dec, 2017
Bangkok – A tourism-promotion forum organised as part of this year's Thailand Halal Assembly has sent a clear message to the Myanmar tourism industry about the Thai approach to building inclusive, Muslim-friendly tourism and what Myanmar can learn from it.
Editor's Comment
This special report is dedicated to the memory of my good friend, the late Dr Surin Pitsuwan, former ASEAN Secretary-General and Thai Foreign Minister, and the first Muslim to hold both positions. He passed away suddenly just hours before he was due to speak at the opening ceremony of the Thailand Halal Assembly 2017. It is my fervent desire to advance his vision and mission to see a united, peaceful, culturally-integrated ASEAN which can reap the fruits of its diversity and heritage and set a shining example for other regions to follow suit.
For the first time, presentations from two tourism industry experts based in the Northern Thai capital of Chiang Mai showed how ethnic Muslim migrants from China, India, Myanmar and Pakistan settled in North Thailand are helping to promote Thailand as a Muslim-friendly destination.
Although most of the Thailand's Muslim population resides in the South, near the border with Malaysia, several thousand Muslims are living in North Thailand. Fluent in Thai, English and in some cases, their own ethnic languages, they clearly see a tourism business opportunity, especially after the Dec 14 launch of the first direct flights from Doha to Chiang Mai by Qatar Airways.
Presentations at the Thailand Halal Assembly 2017 by Mrs. Suwaluck Uansa-ard, Director of Human Resource Management Program, Rajabhat Chiang Mai University, and Mr. Aree Binprathan, Researcher and Professional Tour Guide, showed how the mosques, halal restaurants and halal hotels are positioning themselves to cater to the growing Muslim market.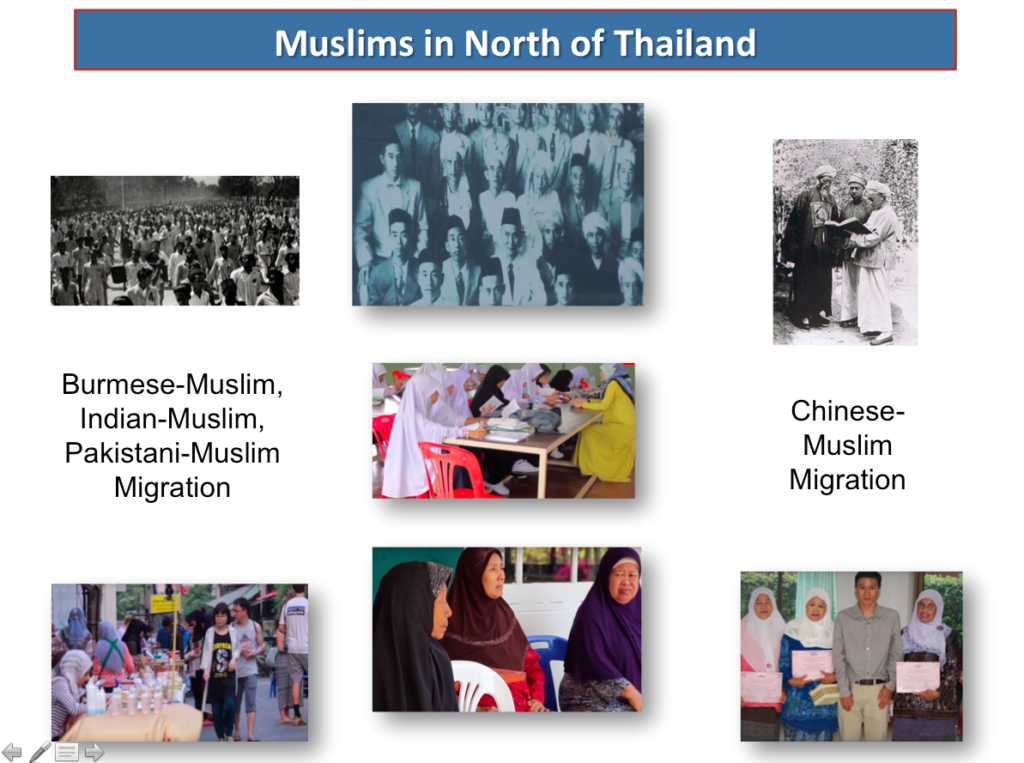 Tapping this economic potential is in line with the national, regional and global agendas of building inclusive societies as a means of conflict prevention and peace-building. It was one of the central policies of His Majesty Bhumibhol Adulyadej, the late Thai monarch, in his nationwide travels over his 70-year reign.
Thailand and Myanmar are both Buddhist-majority countries, but the contrast in the treatment of their Muslim minorities could not be more stark. The anti-Rohingya atrocities by the Myanmar government headed by Nobel Peace Prize winner Aung Sang Suu Kyi has blackened the country's image and done it enormous harm on the stage of global public opinion.
The Thailand Halal Assembly is the most important event on the annual calendar of the Thai-Muslim community. It is organised jointly by the Central Islamic Council of Thailand, the Halal Science Center of Chulalongkorn University and Halal Standards Institute of Thailand.
Held annually since 2014, this year's Assembly convened at the Bangkok International Trade and Exhibition Centre Bangkok between 30 November – 3 December 2017 on the theme of Science, Technology and Islamic Arts. It was attended by an estimated 1,500 delegates from 40 countries, making it the biggest ever.
According to Prof Dr Pakorn Priyakorn, the organising committee chairman, "This year's event was very special for us because it was the first to be held under Thailand's 2017-21 Five Year National Economic and Social Development Plan, the new 20-year National Strategy known as Thailand 4.0 and the first to be held in Thailand's new era under the reign of His Majesty Rama X."
The Royal Thai Government has given strong backing to the event because it creates jobs and facilitates the socio-economic-cultural integration of Thai-Muslims.
This also applies at the regional level as part of ASEAN. The roughly 650 million population of the 10 ASEAN countries comprises 46% Muslims and 42% Buddhists. This is a huge opportunity waiting to be tapped by the Thai-Muslim community.
The Assembly consists of a major trade exhibition for halal products, business networking sessions, seminars and workshops. On 3 December, a special seminar on "Thailand Halal Strategies for Muslim Friendly Tourism" was organised, with funding support from the Tourism Authority of Thailand.
The opening speakers included Dr Pakorn, TAT Academy Director Mr. Siripakorn Cheawsamoot and Mr. Nithee Seeprae, Executive Director, Product Promotion Department, TAT.
Dr Pakorn noted that Thailand has been seriously developing the halal economy since 1997. The Halal Standards Institute of Thailand was set up in 2002 and the Halal Scientific Center at Chulalongkorn University in 2003. The first Halal standard, mainly for food products, was developed in 2007. The halal standard categories are being expanded and will eventually cover tourism too.
The Halal Science Center, headed by Dr. Vinai Dahlan, is claimed to be the first of its kind globally, and is visited by many delegations from around the Islamic world annually.
He said the brand-name given to the certification process is "Thailand Diamond Halal" and the Halal symbol has a diamond shape. Branding is not confined to only Muslim products and services. Many non-Muslims have recognised the value of the certification process to enhance their business.
Dr Pakorn said discussions are under way with the Ministry of Tourism and Sports to develop a more comprehensive strategy promoting Thailand's halal tourism assets and attractions.
The TAT's Mr. Siripakorn and Mr. Nithee both outlined what the TAT is doing to boost Thailand's status as a Muslim-friendly destination, via apps, brochures and publications. The Department of Export Promotion is also offering assistance. The Bangkok city government also produces relevant collaterals on halal restaurants in the capital. Here are some examples: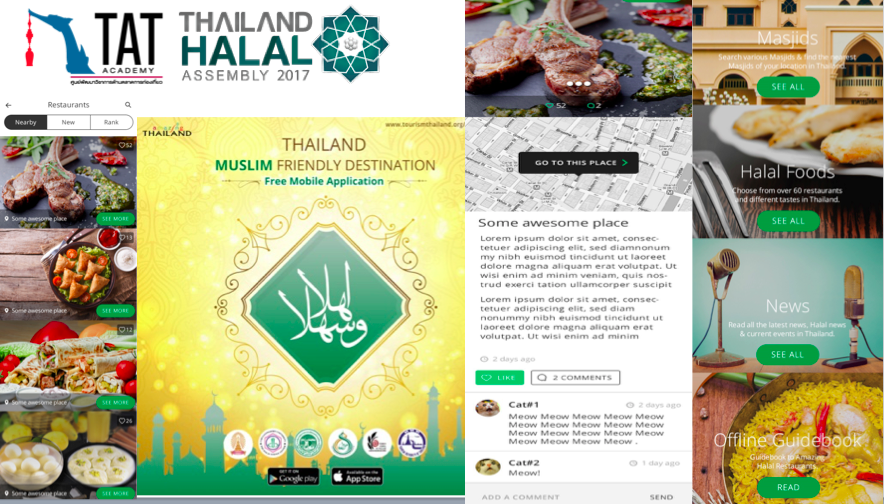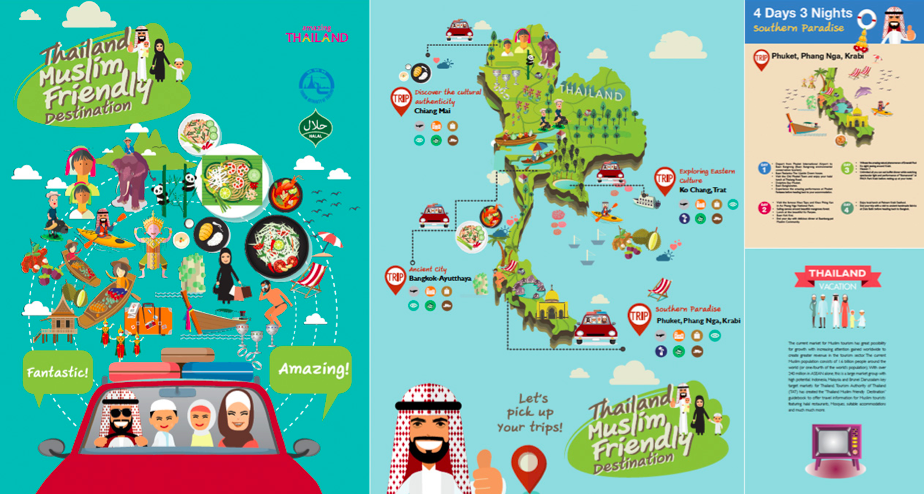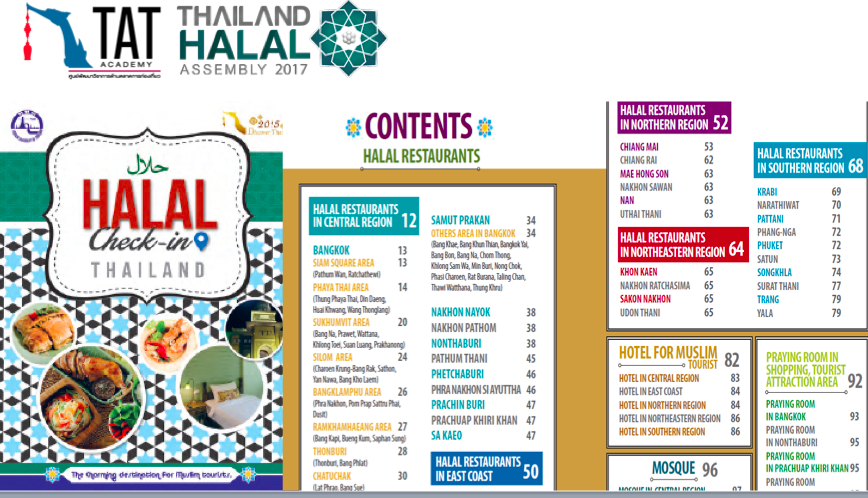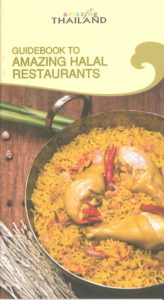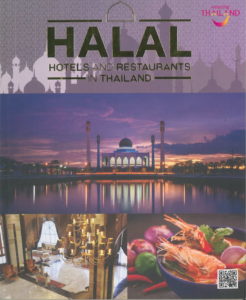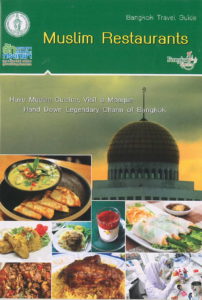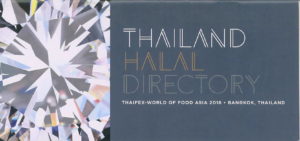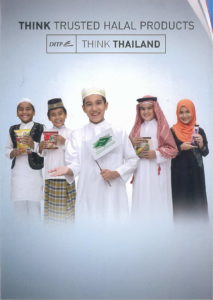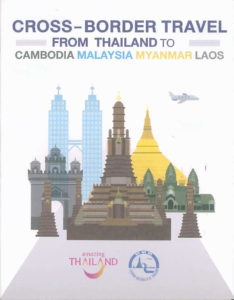 This editor was also on the panel. I noted that visitors from the Islamic countries such as the Gulf had long been the highest spenders in Thailand, and that Muslim travellers often preferred to travel to non-Muslim destinations.
I also pointed out that Thailand had more flights from Islamic countries than any other Asian country. These included flights from Turkey, Egypt, Jordan, Kuwait, Bahrain, Iran, Qatar, the UAE, Oman, Pakistan, Bangladesh, Malaysia, Indonesia, the Maldives, Uzbekistan, Kazakhstan and Brunei. Millions of Muslims are also living in other nearby countries such as India.
Another panelist, Prof Prachyakorn Chaiyakot, Lecturer, Hatyai University, discussed Southern Community Based Tourism Connectivity based on the theme of Three Cultures, Two Oceans, One Lake – tour itineraries that could combine Buddhist, Muslim and Chinese cultures around various attractions covering both shores of the Gulf of Thailand and Andaman Sea, and Songkhla lake.
He said this would tap the tourism potential of all the Southern Thailand provinces (Songkhla, Satun, Pattani, Narathiwat, Yala) and also engage the broader ASEAN region via a link up with cross-border neighbour Malaysia.
With financial help from the Thailand Research Fund (TRF), Prof Prachyakorn said the connectivity routes had identified the following villages and destinations which could cater to tourists:
(+) Chulabhorn Pattana 12, Sukirin, Narathiwat: 100% Muslim Village
Tourism Activities: Nature Trail, Village Walk, Kayaking, Local Food, Eco-lodge, Community Museum, Gold Mine etc.
(+) Bangpoo Yaring, Pattani: 100% Muslim Village
Tourism Activities: Boating, Tree Tunnel, Mangrove Forest, Wood Carving, Seafood
(+) Trai Khao, Pattani: Mixed Buddhist and Muslim
Tourism Activities: Jeep Tour, Way of Life, Fruit Orchard (Durian, Garcinia, Banana etc.), Homestay, National Park, Local Food etc.
(+) Chulabhorn Pattana 9, Thanto, Yala: Mixed Muslim and Chinese
Tourism Activities: Nature Trail, Village Walk, Mist View Point, Bird Watching, Local Food, Eco-lodge, Community Museum etc.
(+) Clong Hae Floating Market, Songkhla, Muslim Food Center
Songkhla Central Mosque, Center to connect to the South
(+) Bagan Yai Andaman Coast, Satun: 100% Muslim Village
Tourism Activities: Fisherman, Sand Bar, Kayaking, Cooking Class, Seafood, Homestay etc.
Now, the same connectivity formula is being expanded to the Thai Muslim communities of North Thailand.
Mrs. Suwaluck of Rajabhat Chiang Mai University showed the following slides on the potential of North Thailand as a tourist destination, thanks to its migrant demographics. Her Northern Thailand colleague, Mr. Aree Binprathan, who moderated the session, is himself of Pakistani origin.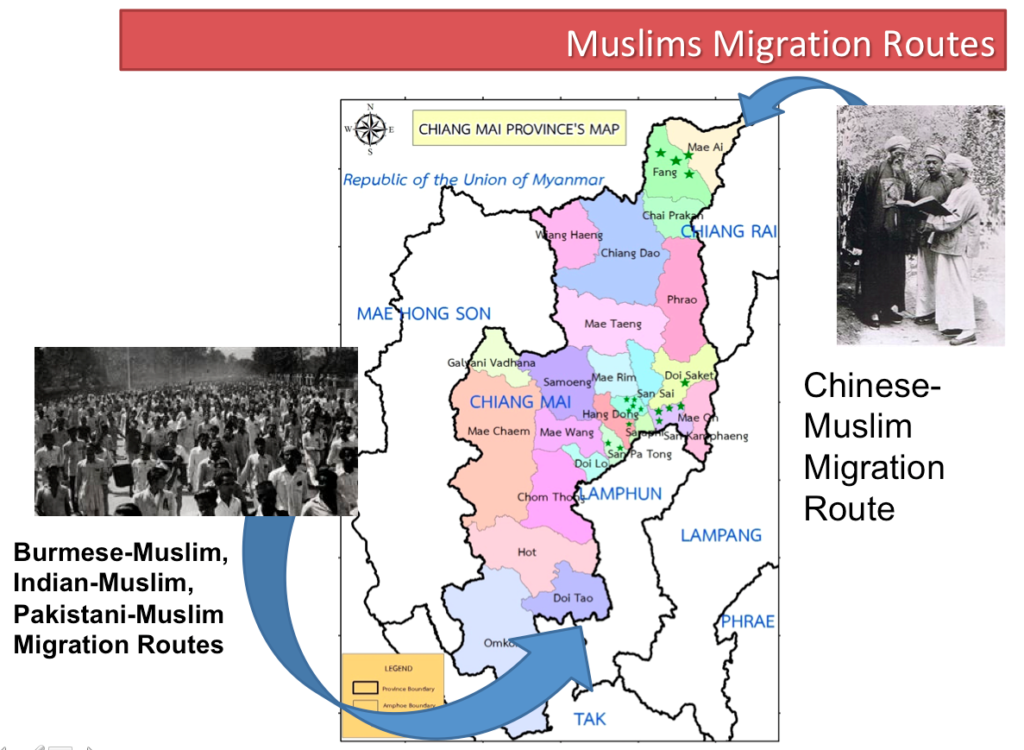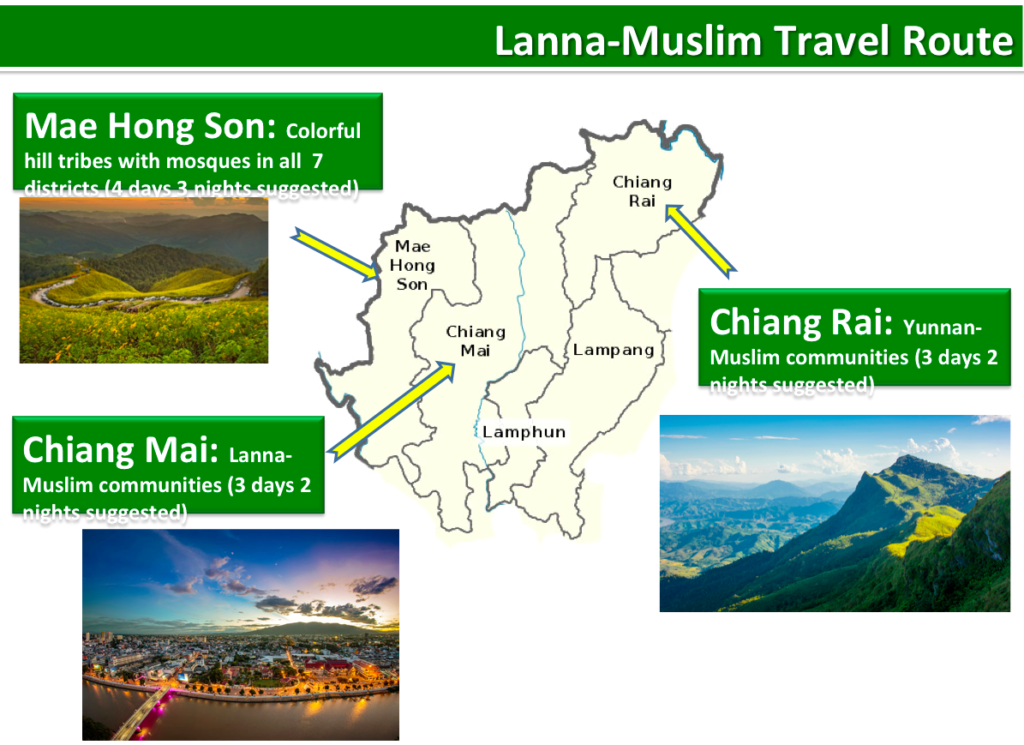 Mr. Ittirit Kinglake, President of the Tourism Council of Thailand and owner of the Aonang Princeville Resorts and Spa in Krabi, attended the seminar and said he had found it extremely beneficial. He, too, is a Thai-Muslim hailing from Krabi, a South Thailand province with a majority Muslim population now actively promoting itself as a Muslim-friendly destination.
The entire session proved to be very popular, attracting 12 interesting questions from the floor and running 40 minutes over-time.
Indeed, the information presented is of enormous importance to the upcoming ASEAN Tourism Forum to be held in Chiang Mai in January 2018. Many media, buyers and sellers from Indonesia, Malaysia and Brunei will be attending, opening up great opportunities to further expose North Thailand's Islamic heritage and build ASEAN socio-cultural integration.
This was in fact Dr Surin Pitsuwan's core message when he delivered the keynote address at the Thailand Travel Mart 2016 in Chiang Mai. Read his comments here: https://www.tatnews.org/former-asean-chief-urges-equal-focus-on-socio-cultural-pillar-of-regional-integration/
Myanmar, too, shares a long border with Thailand. What can the Myanmar tourism industry learn from this? Perhaps they would like to come over and meet members of the Thai-Muslim fraternity for ideas on how to help end the genocide against the Rohingya people and treat them as cultural assets and conduits for jobs, economic growth and prosperity.
More details on Thailand Halal Assembly are available here: http://www.thailandhalalassembly.com/en/
More photographs of the entire Assembly can be seen here: http://www.halalscience.org/archives/67562