9 Nov, 2017
United Nations, 3 November 2017, UN News – Through anti-corruption measures, promoting diversity and supporting justice initiatives, companies play a crucial role in achieving targets in the 2030 Agenda for Sustainable Development on building accountable and inclusive institutions, according to a report released Friday by a United Nations-backed global fund.
"While the notion of peace and justice is complex, this report takes a deep dive in examining the private sector's important role in eliminating corruption and promoting the rule of law," said Paloma Duran, Director of the Sustainable Development Goals Fund (SDG Fund), on the launch of the report at UN Headquarters in New York.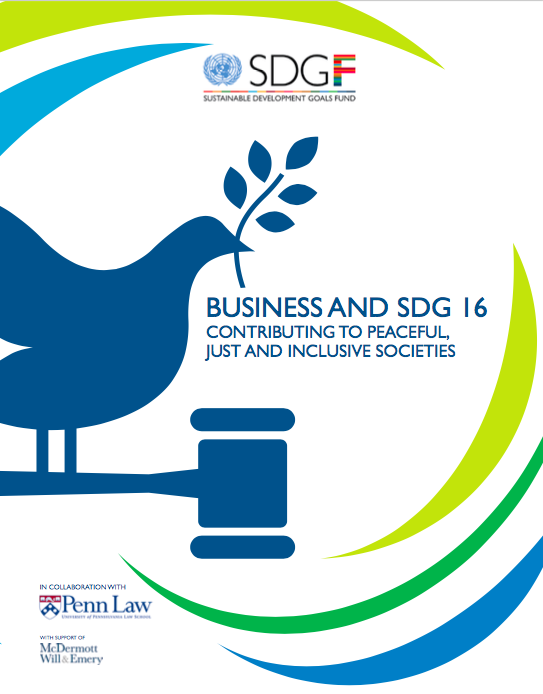 The report, Business and SDG 16: Contributing to peaceful, just and inclusive societies, serves as a real-world guide for sharing best practices and exploring opportunities on how the private sector can incorporate Goal 16 – on peace, justice and strong institutions – of the Sustainable Development Goals (SDGs) into business planning.
Spotlighting success stories and case studies from around the world, the report for example, presents national initiatives that have contributed to fight corruption in different contexts such as Cambodia, Lebanon, Zambia, Uzbekistan, India and United Kingdom. Companies from the SDG Fund's Private Sector Advisory Group are also working to prevent corruption by instituting a zero-tolerance policy and implementing a reporting system for potential compliance violations.
"Companies have a vital role in promoting stability in the countries they work in, as well as improving conditions needed to build stronger institutions and communities," said Ms. Duran.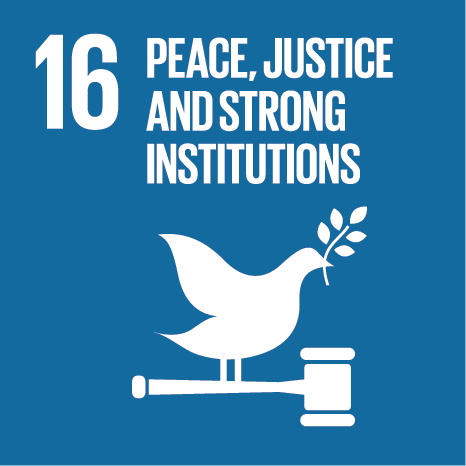 The report finds that the private sector has seen SDG 16 mainly as the government's domain, however, this is a narrow view that misses the important role of business in promoting access to justice and consolidation of peace through targeted support.
Strategic partnerships with private sector are also highlighted in stabilizing communities through job creation and income-generating activities especially for youth and women.
Friday's event featured a dialogue by representatives of the UN, governments, academia and university. Alongside Ms. Duran, this included María Emma Mejía, Colombia's Ambassador to the UN; Ana Maria Menéndez, Senior Advisor of the UN Secretary-General on Policy; Rangita da Silva, Associate Dean of Penn Law; Sol Beatriz Arango, President of Servicios Nutresa, a leading Colombian company; Carla Mucavi, Director of the Food and Agriculture Organization (FAO) in New York.
The SDG Fund issued the report in collaboration with its Private Sector Advisory Group, Pennsylvania University Law School and with the legal specialized support from the law firm McDermott Will & Emery.
The SDG Fund is an international multi-donor and multi-agency development mechanism created in 2014 by the UN Development Program (UNDP), on behalf of the UN system, to support sustainable development activities through integrated and multidimensional joint programmes.