20 Jul, 2017
Malé, Maldives – A US$845 million expansion of the Malé international airport, the country's biggest construction project ever, is expected to help the country hit a target of two million arrivals by 2020, about five times the national population and up from 1.3 million arrivals in 2016. Although it will open a new era in the history of the incredibly beautiful Indian Ocean archipelago, it will also accelerate a shift to high-volume, mid-income tourism, and trigger a slew of environmental, cultural, social and geopolitical challenges which the Maldives may be ill-prepared to deal with.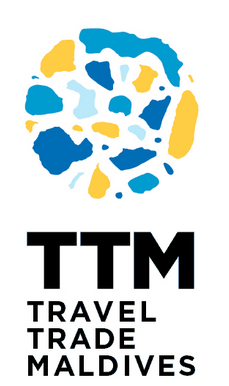 Between 12-13 July, the Maldivian travel industry had a chance to reflect on the past, present and future of the country's economic backbone. In an action-packed two days, the inaugural Travel Trade Maldives included a trade show, a Hotelier Summit and a Tourism Career Fair, all organised by PR and marketing agency Maldives Getaways Pvt Ltd. Alongside, the Maldives Association of Travel Agents and Tour Operators (MATATO) inaugurated a PATA Training Academy and the Maldives Travel Awards 2017: Peoples Edition. The events led to the biggest gathering of travel trade professionals, foreign and local, veterans and young entrepreneurs in the country.
Addressing the Hotelier Summit, industry veteran Ahmed Nazeer, Secretary-General, Maldives Association of Tourism Industry, noted that tourism to the Maldives began with a group of 22 tourists from Milan in February 1972. They stayed in four guesthouses in Malé and spent most of their time spearfishing, today an illegal activity. In October 1972, the first resort opened. In 1991, Hilton became the first international chain to open an 130-room hotel. Today, all the well-known brands are present and many more are in the queue.
Since then, Mr. Nazeer said, "Tourism has touched every household in the country. That makes it very important to ensure the industry is on the right footing. If not, the result of ups and downs may not be sustainable for the country."
In his introduction to the TTM Guide, Mr. Akhmeem Abdul Razzaq, Managing Director / CEO of Maldives Getaways, said the country boasts 130 tourist resorts, more than 170 safari vessels, over 500 registered hotels and guesthouses. These figures translate into over 40,000 beds, generating more than US$2.5 billion in tourists receipts in 2016. Another 50 resorts are in the pipeline, which will add 10,000 beds.
To achieve the two-million arrivals target, Malé Airport, the country's main gateway, is undergoing heavy-duty expansion with funding from China, Saudi Arabia and other Arab Gulf countries. A new runway of 3,400 metres will make the airport capable of handling A380s. The present runway will become the taxiway. The terminal is being expanded by 78,000 sq m to handle 7.5 million passengers annually. A seaplane terminal will have 80 docking places. A new cargo terminal will get an expanded area of 18,000 sq m with a handling capacity of 120,000 tons of air cargo per year, about thrice the present capacity.
By 2018, the airport will be linked by road to the island capital of Malé, thanks to the China-Maldives Friendship Bridge. The 2,000-metre bridge was contracted after President Xi Jinping visited the Maldives in 2014 as part of China's Belt and Road project. It will accelerate the economic development of the Greater Malé Area. Construction began in December 2015, with a scheduled completion period of 33 months.
The Chinese will be the biggest users. In 2016, Chinese visitor arrivals totalled 324,326, comprising 25% of total arrivals. Although Chinese visitors declined 10% in 2016 and reported another 9% decline in Jan-May 2017, they are still well ahead of the second top performing market, Germany.
Maldivian Airlines Head of Engineering Mr. Ibrahim Ilyas said the airline is now flying to six Chinese cities, which is 60% of its entire international network (which includes Bangkok, Trivandrum, Chennai and Colombo). The airline has a fleet of 21 aircraft including 10 seaplanes and two A320s, with a daily seat capacity of 800 seats. Seaplane operations only began just over two years ago to the 11 domestic airports. Another A330 aircraft is in the pipeline to grow the route-net.
The domestic seaplane operator, Trans Maldivian Airways, is looking forward to the new seaplane terminal. The CEO, Mr. A.U.M. Fawzy said it will help the world's largest seaplane operator improve connectivity to the far-flung Maldivian resorts. He said the company had been in business for 25 years, carries about one million passengers a year and understands the resorts' need for capacity and connectivity. Two more seaplanes are to join fleet in December. In total, he said, TMA will need 60 aircraft in five years, up from 48 today.
The expanded airport will provide feed for five more domestic airports now being planned and pave the way for more airlines, including low-cost carriers. At the moment, AirAsia is the only LCC serving the Maldives, but that will change very rapidly after the expanded terminal opens.
According to Maldives Getaways Chief Operating Officer Sunny Umar, generating future business for all this upcoming infrastructure was a primary reason for organising the TTM. The trade show was attended by 79 exhibitors and 134 trade visitors. According to a press release, over 3,000 appointments were held and over US$1 billion worth of business contracts discussed.
­­­­
Marketing is moving into high gear. The Tourism Ministry in cooperation with the Bank of Maldives and American Express, launched "Experience Maldives", a marketing campaign targetted at the 100+ million high-spending Amex cardholders with discount offers.
Mr. Manoj Adlakha, SVP and CEO American Express Banking Corp India, said the campaign has enjoyed a penetration rate of 25% of all Maldivian resorts and voiced hope that more would follow. He said the credit card company prided itself in knowing what its customers wants, and working to meet those needs. The Experience Maldives campaign is similar to an earlier one in cooperation with Nepal.
Mr. Andrew Healy, CEO and MD, Bank of Maldives, one of the TTM sponsors, said travel & tourism sector accounts for more than 3 billion rupiah of the bank's loan portfolio. He hailed the downstream ripple-effect on the economy as travel & tourism also supports the technology, construction and professional services. "The success of tourism is good news for everyone," he said.
Perhaps not everyone.
All this development will certainly impact the Maldives' fragile ecology. Although one session was devoted to sustainable development, it generated the same motherhood-and-apple-pie statements commonly heard at other such events. Not a single statistic was offered on how much more garbage and sewage, water and energy consumption would be generated by two million visitors and the increased local population needed to service them.
One exhibitor at the Hotelier Summit was MWSC Utility Solutions, which specialises in sewage treatment plants. Asked how much sewage is generated by Maldivian resorts, one executive manning the booth said he had no idea. He referred all questions to the Waste Management Corporation Limited (WAMCO), a government-owned entity that began operations in Jan 2016. A more thorough Internet search unearthed a comprehensive 2015 study on waste management in the Maldives conducted by the Ministry of Tourism with support from the UN Development Program.
Mr. Thoriq Ibrahim, Minister of Environment and Energy, said the country will need US$132 million to achieve the UN Sustainable Development Goals (SDGs). "Sustainability must start from the time construction starts in a resort. We need to start embedding sustainability from Day One. Most of the tourists come for the nature and environment. Without the environment, we will not be able to have good economic growth in future."
Mr. Ibrahim was asked to explain the environmental impact of all the development projects, especially the extensive land reclamation work. Again, he responded by stressing the need to maintain the balance between economic and ecological priorities. Land reclamation was necessary as the land area comprised only 1% of total area, he said.
Director of Crown Company, Mr. Ahmed Nazeer said there is a lot of pressure on resort and other developers to comply with government regulations as well as self-policing. "As we grow bigger, the pressure on developers will also increase," he said. "It is the duty of the generations to come, as well as the present generation, to ensure that the product is sustainable."
Mr. Lim Meng Hou, Sales Account Manager, Global Marine and Energy Lubricants, cited the environmental impact of the lubricants used by marine-craft engines. He said more environmentally- acceptable lubricants are being introduced, with lower levels of toxicity for marine animals, higher levels of biodegradability and lower levels of bio-accumulation so that it does not permeate into the fatty tissue of the marine animals and then eventually land up in the human food chain.
The summit offered a good opportunity to vent other ideas. Dr. Abdulla Mausoom, General Manager, Sun Island Resort & Spa, said he would like to see more local ownership of the resorts and supply chains, more locals in senior management positions in the resorts, and a company that could guarantee better reliability of product delivery. Another viewpoint that won a round of applause was for more reliable internet, and more hot-spots, preferably free.
Meanwhile, other challenges are emerging, related to the local political environment and global geopolitical environment.
Tourism Minister Moosa Zameer blasted what he calls "false accusations" about alleged religious extremism in the Maldives, and called on the entire Maldivian tourism industry to unite in countering them. In his opening remarks, he said the "aim of this campaign is to mislead potential tourists from travelling to the Maldives" and hurt the tourism industry.
"It is vital to tackle the negative campaigns towards our tourism sector. The tourism industry as a whole should be vigilant towards these false accusations. I call on our partners in the entire tourism sector to work together to counter the negative campaigns and wrongful accusations," the minister said.
The best way to deal with negative stories is to push out more positive stories. At the PATA Training Academy, 45 young Maldivians brainstormed ways to tell better stories about Maldives culture, cuisine, arts and heritage.
One group talked about improving the value of city tours in Malé. Although the city has many cultural and heritage sites, it gets bypassed by tourists who head straight for the resorts. Another young entrepreneur talked about how he has opened a restaurant, Sufuraa, to specialise in Maldivian cuisine. The idea came up because he couldn't find a place to get one of his favourite dishes which his mother made. So he came up with a restaurant he claims is now the only place specialising in genuine regional Maldivian food prepared by Maldivians. To further enrich the atmosphere, all patrons have to wear a sarong.
Another group highlighted the Baii Equator Villages which provides a historic and authentic local experience of Addu city, especially for budget backpackers. The southernmost atoll boasts local houses dating back to the colonial British Raj. A fourth group of storytellers flagged the Rashu Meeha (local islander). This was designed to create a new concept for touring the Maldives beyond the "quite boring" indulgence in sun, sea, sand and resorts. In addition to the adventurous foreign visitors, it also targets local Maldivians and expats working at the resorts, many of whom never get a chance to "experience what it is like to live like a Maldivian."
See more about the PATA academy here: PATA announcement.
Another group of young Maldivians convened for the first "Tourism Career Fair" which, according to the TTM organisers, attracted more than 2,000 visitors. More than 75 resorts showcased available job opportunities throughout the country. Most of the visitors were young professionals and students, while plenty of internships were given out on the spot", the TTM press release added.
The event closed with a tribute to industry veterans at the inaugural edition of the Maldives Travel Awards: People's Edition organised by MATATO on 13 July 2017. Ten exemplary Maldivian tourism veterans, working in hospitality, travel, finance, aviation, education, sporting and entertainment were honoured for their long service. They included those who had founded the early generation of companies to market and manage tourism, Maldives' first and only PADI Course Director, singers and musicians and people who had championed causes such as environmental sustainability and workers rights, as well as academics who had educated and trained Next-Gen hoteliers.
Said MATATO President Abdulla Ghiyas, "With the introduction of the Maldives Travel Awards People's Edition, MATATO hopes to recognise the contributions of long-serving professionals and pioneers whose efforts are key to the growth of the industry, and acknowledge their dedication, services and achievements."
In spite of minor glitches and teething pains which are normal in any inaugural event, the first Travel Trade Maldives was a success. The 2nd edition has already been set for 1-3 May 2018. Given the external and internal challenges facing Maldives tourism in its new era, the second edition is likely to even more interesting than the first.