25 Apr, 2016
DUBAI – Preferred Hotels & Resorts, the world's largest global provider of sales, marketing and distribution services to independent luxury hotels, has announced that room nights from outbound business originating from the Middle East region increased by 21% in 2015, when compared with 2014.
According to Preferred Hotels & Resorts boking data, the UK, France, Turkey, USA and Spain were the top five 'preferred' destinations for Middle East travellers in 2015, pushing annual revenue generated for member hotels through the brand's channels, up by 18.1% with an average room rate of US$237 and length of stay up from 3.03 nights per booking in 2014 to 3.14 nights per booking last year. Globally, Preferred Hotels & Resorts, generated more than US$ 1 billion in revenues for its member hotels, a 15% improvement over the same reporting period in 2014.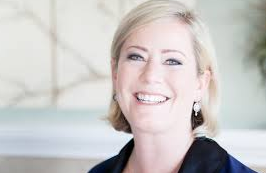 "The financial results from the Middle East are exceptional and played a significant role in our company's overall growth. The figures clearly demonstrate a positive response to our comprehensive rebranding last year, which has helped drive stronger brand clarity and create greater brand awareness of our unique portfolio. Subsequently investing in brand communication roadshows in 14 different countries paid dividends, with 91 new properties in 35 countries joining our portfolio in 2015," said Lindsey Ueberroth, President & CEO, Preferred Hotels & Resorts.
"Our focused sales and marketing strategy employed throughout the Middle East, has put us in a favourable position for significant growth. Underscoring our commitment to our hotel partners in the Middle East, Saurabh Rai our executive vice president, will oversee the restructuring of the regional operation and the expansion of the management team at our new regional headquarters in Dubai," added Ueberroth.
To emphasise that undertaking, Preferred Hotels & Resorts which now has 650 distinctive hotels, resorts, residences, and unique hotel groups across 85 countries, recently entered into a master partnership agreement with Katara Hospitality in Qatar, to represent its standalone hotel operating division, Murwab Hotel Group. So far the partnership has embraced four of Murwab Hotel Group's existing luxury hotels in Qatar and Switzerland with five additional properties in London and the Middle East, when they come on stream in 2018.
"In addition to the exciting ongoing partnership we have with Katara, our 2016 development campaign is gaining further momentum, with the recent signing of the Nassima Royal Hotel located opposite to the Dubai World Trade Centre, which was previously known as the Radisson Royal. That of course followed momentum gained in 2015 from securing the representation for the recently opened Palazzo Versace Hotel in Dubai," commented Saurabh Rai, Executive Vice President Preferred Hotels & Resorts.
The company will also be participating once again at the 2016 Arabian Travel Market the region's largest ravel trade exhibition, which will be taking place at the Dubai World Trade Centre on 25-28 April.
For more information on Preferred Hotels & Resorts, its member hotels, programs, products, and services, visit www.PreferredHotels.com.