1 Dec, 2015
By Punam Mohandas
It seems I'm picking up right where I left off; I thought the Aamir Khan outrageously intolerant statement would have been debated to death by now but no, apparently we're still picking the carcass clean! And so, much like the movie Don, here is the sequel to my previous article too.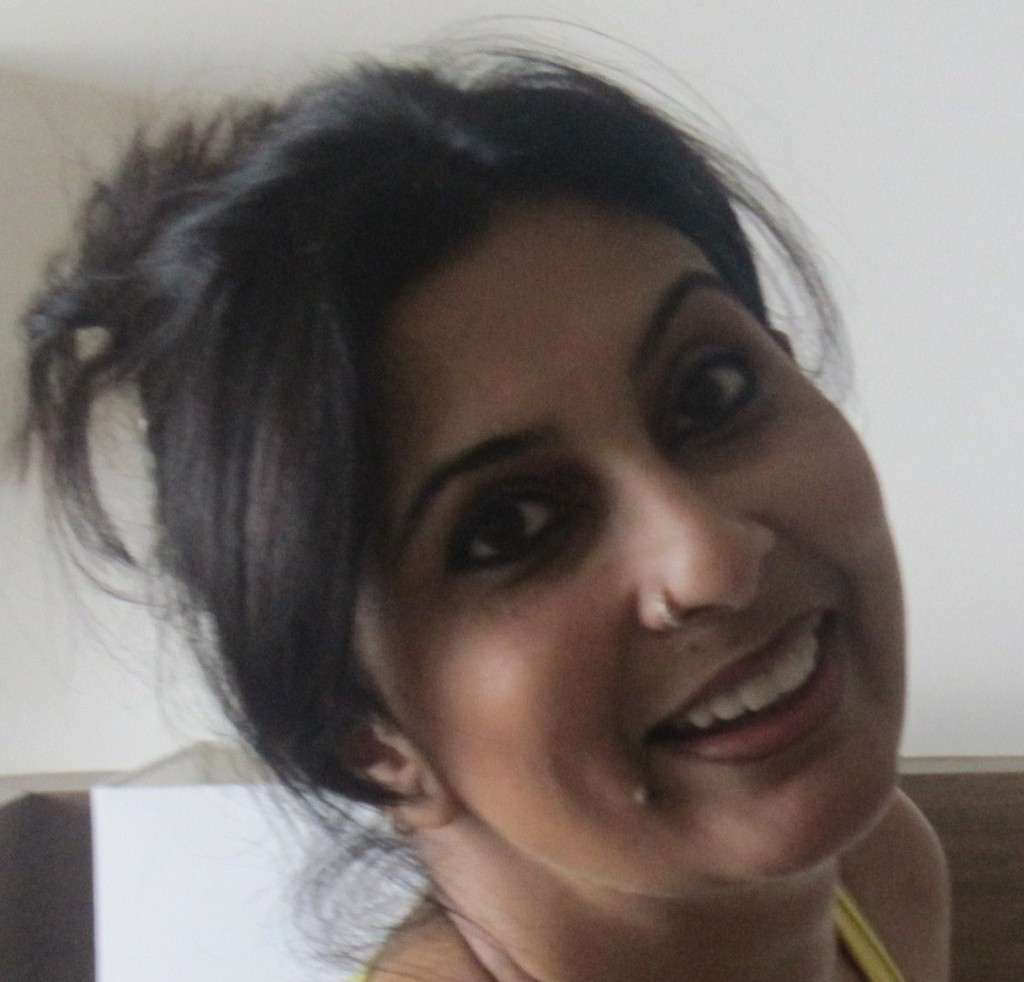 Gyaarah mulkon ki police toh isska intezaar nahin kar rahi hain; in fact, I will be lucky to be left with gyaarah friends, as I am in the doghouse too along with Aamir Khan for writing out in purported "support" – even though I clearly mentioned the disclaimer! I do nothing these days but log on to my Facebook and my erstwhile hunting grounds, the Times of India, in fascinated horror at the utter bilge spewing forth. Several media, hotelier and even lawyer friends are busy circulating links to "open letters" and calling for boycott movements on Aamir Khan's movies. Hello? Movies have long been the mango Indian's sole antidote to the Congress and the BJP, the ammas and the didis – take that away and what have we got left?!
Speaking of the TOI, in an utterly irresponsible, slanderous move, its online edition carried an article on the 27th November headlined: 'Wife kills self after argument over Aamir remark.' Apparently the young lady was a huge fan and did not like something the patidev said in criticism of the "intolerance" remark. Click on the damn thing and read through it and, buried somewhere at the end, is a statement by the victim's brother which said that she was being harassed for dowry. Hmm. Kinda proving my point that most media persons today are several eggs short of a dozen or, to put it more poetically given the shrill, senseless shrieking, a few screams short of an orgasm! Damn. Better count those eleven friends there were at the last count!
In my previous article, I mentioned faded film stars such as Rishi Kapoor, Paresh Rawal and Anupam Kher clamouring for their moment in the sun with vociferous rebuttals on Aamir Khan's one comment in a misguided moment. Lo and behold, we now have the depraved playback singer Abhijeet Bhattacharyya, himself facing molestation charges by a woman who accused him of misbehaviour during a Durga pooja function recently, writing an open letter to "Janaab Aamir Khan," where, apart from some Abhijit-style bakwas, he has also stated that he is going to boycott AK's movies. Err – as a theatre goer or as a professional playback singer, sirji? When it comes to paapi pet ka sawaal, will you be singing a different tune for Aamir??
Also in my previous article, I had written about the Kashmiri Pundits crying foul and insisting the whole intolerance angle was actually about them. Well, India is a secular country, made up of many communities and religions, and we did not have to wait too long before another pitched in obligingly. A lawyer friend of mine forwarded me a link earlier this evening, which tells me that the Sikhs have now joined the fray! Some sardarji, Ravi J Singh, disdaining all these open letters that nonetheless are quite anonymous, has shot a video of his monologue and bunged it on YouTube. So this new media messiah links the AK comment to the persecution of the Sikhs in the 80's and the Kashmiris in the 90's and insists that India is very tolerant as he belongs to an even minor minority than the Khan and, as an example of his tolerance, he did not ask for a refund on 'Dhoom 3!' The dude has clearly been following all of the rants on the actor, coz he says why only movies, my fellow countrymen should boycott the products that Aamir Khan endorses too. There is almost unholy glee on his face as he makes the by-now familiar, derogatory comment about the two Hindu wives (Aamir has a way to go yet before feeling like Akbar badshah, said to have had a 100 Hindu wives!) The only point I will concede to this unknown Mr Singh is that yes, it is indeed a measure of our tolerance for having jhelo-ed Fardeen Khan!
It is particularly ludicrous to note that, taking off from the Shiv Sena's stance of offering a Rs one lakh award to anyone who slaps Aamir Khan, a couple of students from the Miami Ad School have actually gone ahead and created a virtual "slapaamir.com" site, as per a TOI report of the 30thNovember. By Gad. Living in such an atmosphere of toxicity makes me want to concur that we are indeed an intolerant society. Such people should be put across the knee and spanked soundly. No, you poor fish, adding a disclaimer "please be tolerant (ehh??) of our humour" doesn't quite cut it!
The problem is that I am able to see the other person's point of view too, apart from my own grievances as the injured party. (Some of you may think this is very mature and wise, except that, in context of a romantic relationship and the 'significant other,' I see the other POV so much that it really harms my case and I end up arguing with myself!) Therefore, I can quite understand how people who hitherto had so much liking and admiration for this Khan are now feeling betrayed at his publicly expressed thought about leaving the country. We are an emotional people and we cannot bear our demi-gods having feet of clay. However, instead of just tearfully saying: "Tussi na jaao," (although Mukhtar Abbas Naqvi, BJP Minister of State for Minority Affairs and a Muslim, did indeed say that: "Neither is he (AK) going anywhere nor will we let him go.") we have become vicious and vindictive, slamming the dude into the ground and playing up the communal card. Maybe it's just me, but I do find it particularly telling that it seems to be those of Hindu origin who doth protest too much. Erm. Speaking of which. It's a small technicality, but has anybody stopped to consider that it is Kiran Rao Khan – a Hindu – who said all this about intolerance and heading to pardes and the joru ka ghulam – a Muslim – was but the mouthpiece for his begum's mutterings. Just saying!
Aamir Khan must be fervently asking himself why he didn't stop listening to Kiran after she proved conclusively with 'Dhobi Ghat' how much trouble a man can get into by listening to his wife! Incidentally, has he actually stated that he feels unsafe in India because he is a Muslim?? Somehow, in all the tripe being dished out by all and sundry, I must have missed out on this point! My impression is that he made this general statement about safety and intolerance in India – who was it who first raised the green (sic) flag? Here's my second Q – would there have been as much of a hullabaloo had it been Aamir Kumar bemoaning the intolerance in the country?! Anyhow; hats off to the dude for issuing a statement sticking to his guns. Allegedly Shahrukh Khan recanted on his remarks. AR Rahman seems to be cautiously testing the waters; now that AK has taken the plunge, AR too says India is intolerant, harking to the fatwa issued by some Raza Academy against him in September for composing the music for an Iranian film, 'Muhammad: Messenger of God.'
The tolerance- or lack of it – is not just about Bollywood's emigration policies. It's also about menu censorship. The beef brigade has a beef about the meats that people living in India can consume; Muslims of course, can look forward to a lynching, the Christians better look to themselves and it is not clear what will happen to a Hindu if the chicken decides not to cross the road! An ironical fact is that India is purportedly the world's largest exporter of beef (mostly water buffalo.) Speaking of intolerance, a documentary film made by students of the Tata Institute of Social Sciences on beef eating habits in India, titled 'Caste on the Menu Card,' was withdrawn from the recent film festival in New Delhi. The young makers aver that this is because of the prevalent intolerant atmosphere in the country. Holy cow! How and when did our elected leaders move away from governance and into the rasoi ghar? "Gai hamari maata hai" (the cow is our mother) is a poem we are taught in school; as we grow up, the practical lesson we learn is that the gai should be kept safe while the "maata"can be delivered to the kasai (butcher) metaphorically speaking; witness the rising levels in violence against women, with no fear of reprisals!
Anyway, we are Indian and we are like that only; we must have our moments of drama else how is the vast middle class to cope with the travails of being the middle class. I have mentioned three noble professions as above – why is the Indian travel trade not climbing on to the beef bandwagon? According to a recent article by international columnist Ahmed Mohiuddin Siddiqui, any tourist caught arriving with beef food items at Mumbai International Airport can be hauled off to jail. For Chrissake, there was a public lynching this September of Muhammad Ikhlaq from Dadri in UP, over a rumour that there was cow meat in his house. We need to beef up our tolerance levels!  So – is all of this somehow not reflecting on the inbound tourism numbers into India? Of course, one must also take into account that there is a lamentable lack of solidarity among the travel fraternity in India! In spite of august bodies such as the TAAI, IATO, TAFI etc, the members are not exactly going to rally around in a show of support because everybody has his own matlab at stake vis-à-vis maska-maroing at the top; how else to explain away the fact that a mom-and-pop store can get not one but two national tourism awards over the heads of bigger and better players!
Here's the latest PJ I've heard on the AK controversy: Apparently, Peter Mukerjea asked AK to make the statement he did and thus get the heat off him, Peter, in the Sheena Bora murder case. This is a truly Loony Tunes moment; I'm shaking my head as I put down my pen on this one, leaving you with a paraphrased gem from Shakespeare who hit the nail on the head each time: "The fault is not in ourselves but in our stars, that we are men."