24 Jun, 2014
Washington DC, (China Daily) 2014-06-20 – The Iraq War, which has come back to haunt Americans, Iraqis and the world these days, cost people in the United States some $2 trillion. It has been the worst reflection of US might. Yet a journalism fellowship that has won enormous hearts and minds for the US has for years been struggling to raise several hundred thousand US dollars a year.
As the World Press Institute marked its 50th anniversary last weekend, it drew journalists from around the world to St Paul, Minnesota. Journalists, many well-established in their country, came all the way from Brazil, Spain, China, India, Japan, Bangladesh, Romania, Britain, Sweden and Australia, demonstrating the power of the program.
Chinese journalist Hu Shuli, now editor-in-chief of Caixin Media and a 1987 fellow, was among them. This inspiring journalist has written in a book about the influence the WPI experience had on her career.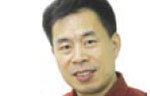 The WPI gathers 10 journalists a year from different countries around the world and immerses them in governance, politics, business, media and culture at every level of US society, with extensive travel.
When I was there in 1998, executive director John Hodowanic, an intelligent and humorous man, stated at the beginning of the program that WPI let the journalists see the good and bad in the US, and "then you make your own decisions".
Visits and meetings at some 125 institutions, from AIDS and homeless shelters to a Chicago public school and Capitol Hill, were fascinating and helped me better understand this diverse country.
And there was a hidden gem. Living with host families – whether an African American family in Detroit, farmers in Minneota, Minnesota, or musicians in Ely, Minnesota – remains a memorable experience and one in which I made lifelong friends.
Even among my fellow fellows, the WPI was my first time to get to know and befriend people from Nigeria, Ghana, Argentina, Finland, Pakistan, the former Yugoslavia, and Georgia, as we traveled together for weeks in a big Ford van. As fellows shared their experiences last weekend, I wondered what kind of different power the US would project if that $2 trillion spent in Iraq had been turned into a million programs like the WPI. It could be fellowships not just for journalists, but for people across a wide spectrum, such as students, teachers, government officials, doctors and other professionals and even people in the military.
Many of today's conflicts and confrontations are caused by an escalation of hostilities due to a lack of understanding and trust. And fellowships like the WPI certainly play a role in reducing the misunderstanding between different peoples.
Although people might be different, they can get along just fine by respecting each other and their differences.
China should establish something like the WPI so journalists from around the world can see both the good and bad things in China and then make their own judgments.
US investor Stephen Schwarzman has already engaged in such an endeavor by creating a $300 million Schwarzman Scholarship at Tsinghua University in Beijing to bring students around the world to China.
Both the US and China should simply spend more on such exchange and less on their militaries. The upcoming sixth session of China-US Strategic and Economic Dialogue and the subsequent Fifth China-US High-Level Consultation on People-to-People Exchanges are the perfect platform to advance the cause of exchanges between the two nations and two peoples to reduce the deep misunderstanding and a lack of understanding between them.
The author, based in Washington DC, is deputy editor of China Daily USA. chenweihua@chinadailyusa.com