12 Apr, 2014
East Hartford, CT (PRWEB) April 11, 2014 – Earth Day, which is on April 22, 2014, was founded in 1970 by Sen. Gaylord Nelson of Wisconsin, whose ultimate goal was to mobilize the globe and bring together environmental activists to promote education and awareness. Over the years, Earth Day has become a global phenomenon, from both individuals to international campaigns everywhere.
A great way to help this environmentally friendly cause is to practice "Green Travel" —  a term used to describe responsible travel practices that focus on economic, socio-cultural, and environmental sustainability. Travel Insured International, a travel insurance company, provides some tips that will help you conserve resources, benefit the location you're visiting, and reducing your carbon footprint.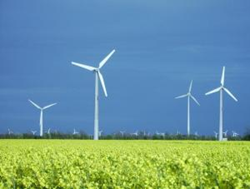 Before You Leave:
Set your home to vacation mode: Before you leave, turn all electrical appliances in your home to energy-saving mode. Turn off all lights or put only 1 to 2 lights on a timer and unplug any unnecessary appliances.
Pack light: Be sure to cut back on items you pack. The more weight automobiles and planes have, the more fuel they use. Cut out unnecessary items that may already be at your destination such as a hair dryer, as well as anything that comes in excessive packaging that will create garbage and take up space.
Choose lodging thoughtfully: Look for hotels that are certified green and have written procedures for environmental impact. Just by searching "Green hotels" or "eco-friendly hotels," a broad selection will be available.
Speak with a travel agent: If you aren't sure about how to make your trips "green," speak with a travel agent and they will be able to guide you towards eco-friendly hotels, transportation, and even activities.
While You're There:
Conserve resources: While you're on vacation turn off anything electric when you leave your hotel room including the television, lights and air conditioner. Use your towels more than once to reduce the amount of linens being washed and always leave any items provided by the hotel that you didn't use.
Explore transportation options: One of the best ways to reduce your carbon footprint while traveling is to try to find alternate transportation methods to get around such as walking, biking, taking the train, or any form of public transportation.
Respect the natural environment: Always remember to reduce, reuse, and recycle no matter where you are. Recycling when you can, and disposing of your garbage in the correct manner will always benefit the overall destination and minimize your carbon footprint.