26 Feb, 2014
Bangkok – Thailand's inbound tour operators have been urged to upgrade their own products and services and update themselves with improvements in other Thai travel products and services in preparation for a post-political crisis business upturn.
Committee members of the Association of Thai Travel Agents (ATTA) told the wider membership at that monthly February meeting, the first meeting of 2014, there is little else they can do at the moment to alleviate the impact of a volatile and daily-changing political standoff that is leading to sporadic violence and downturn in business.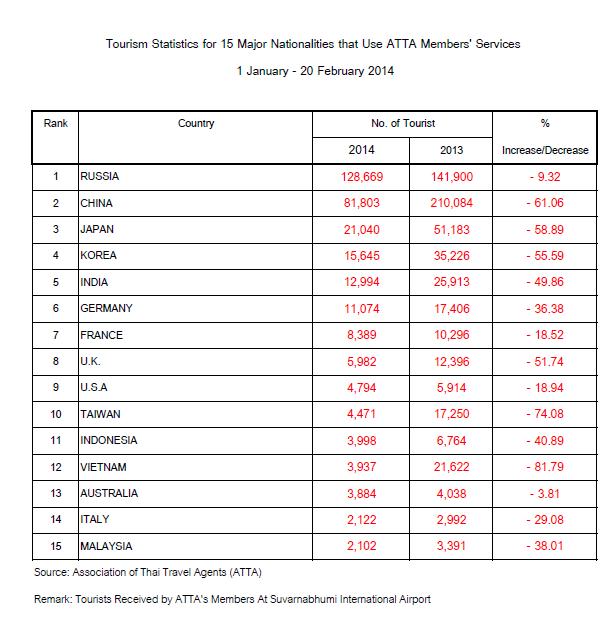 Figures indicated that clients of ATTA members handled at Bangkok Suvarnabhumi airport from the top 15 markets had plummeted between January 1 to February 20, 2014 (click on the image of the figures alongside). This ranged from an -81.8% decline in Vietnamese visitors to a -3.8% decline in Australian visitors.  Every passing day without a solution and every additional incident makes the situation worse.
Committee members said they were working with the Tourism Authority of Thailand and its worldwide offices to monitor the situation and try and maintain confidence by pointing out the fact that the overwhelmingly vast majority of the country remained open for business.
ATTA staff and committee members are literally on 24-hour duty helping to coordinate with the Thai government authorities and assisting visitors.
They noted that even these efforts had received a shock when anti-government protesting farmers threatened to march on Suvarnabhumi airport, followed by a huge sigh of relief when they decided to call it off.
Mr. Sisdivachr Cheewarattanaporn, the ATTA President, said the committee had spent a good deal of time discussing the downturn. The ATTA February meeting had kept a slot open specially to hear from the members on how the unrest was impacting their business as well as their suggestions on what the committee members can do to help. No speaker had been invited deliberately in order to free up more time for members' views.
In spite of repeated exhortations to raise their voice, only two members did so. The rest of the members appeared to be resigned to the situation and the fact that further steps can only be taken after it clears up.
Mrs Suwadee Pachariyangkun, Managing Director of Universal Travel Link Services, and a former Advisor to ATTA, said that the small and medium sized enterprises are having a cash flow problem, and will soon need help. This will be a good time for them to get help with upgrading their I.T. capabilities in order to attract more direct bookings.
Her point took on added importance because the SME tour operators will come under even more competitive pressure with the advent of the ASEAN Economic Community and the impact of globalisation that will see both non-Thai companies and major multinationals get a bigger foothold in the Thai market.
Mr. Sisdivachr said he was hopeful that the political unrest would will be resolved in about a month. He also urged ATTA members to try and make inroads into new source-markets such as Brazil and South Africa.
The meeting also heard that the the pre-crisis growth in arrivals from China and the Bahasa-speaking counries, specifically Indonesia, has created a shortage of licensed guides, leading to the emergence of several unlicensed guides. To tackle this, ATTA is offering 15-day crash-course in guiding, which can then be used to "legalise" the illegal guides.
Several new companies set up to handle the Chinese market are applying for ATTA membership. Of the nearly 30 companies given their membership certificates in February, about 20 were covering only the Chinese market, about five included the Indian and ASEAN markets and the rest were more European and global.
With the high season already decimated by the political unrest, fears are growing that the low season will be even worse than normal. Other problems are also emerging with hotels no longer hiring temporary staff, which are usually needed in the high season, and reportedly freezing hiring of additional permanent staff.
Meanwhile, pictures below taken on February 25 afternoon show that two protest sites in central Bangkok, at the Sukhumvit/Asoke Intersection and the Ploenchit/Rajdamri intersection virtually devoid of protestors. This was one day after the grenade attack that led to the deaths of two children.
===========
===========
===========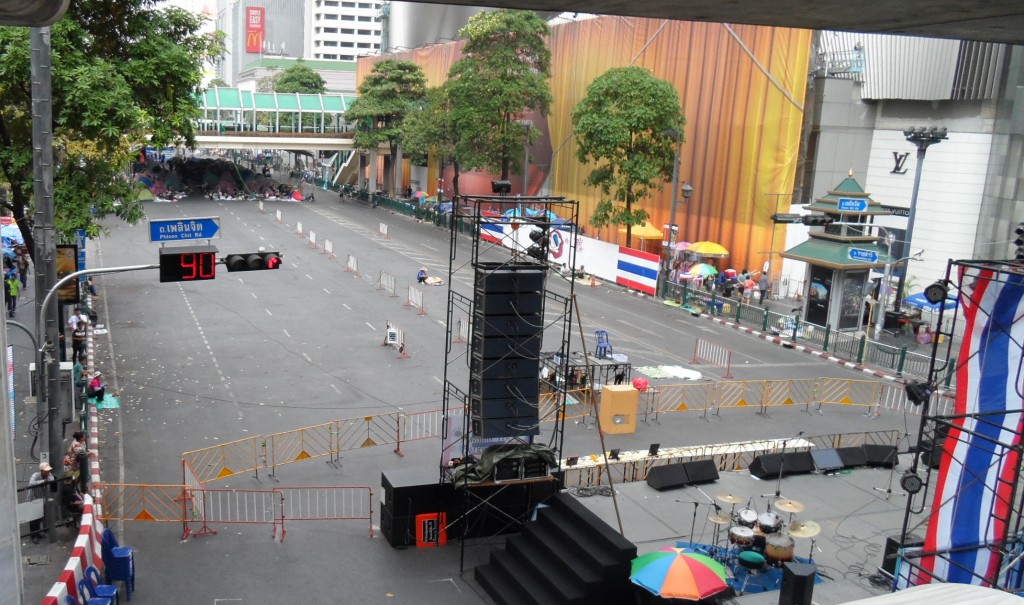 ===========
===========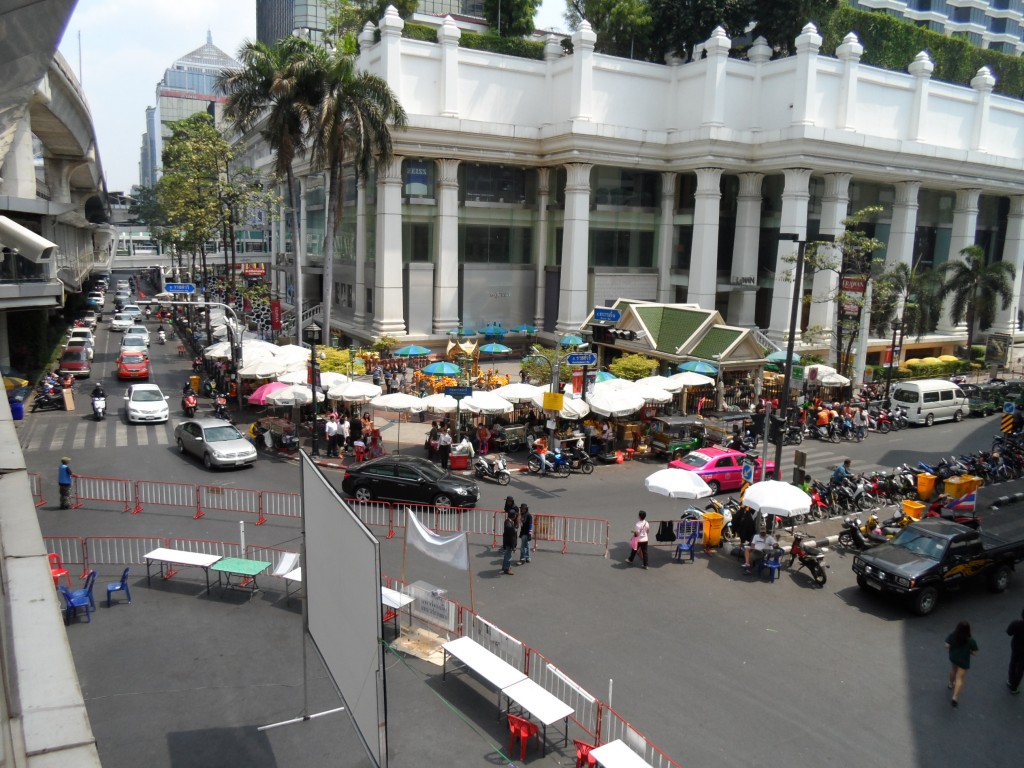 ===========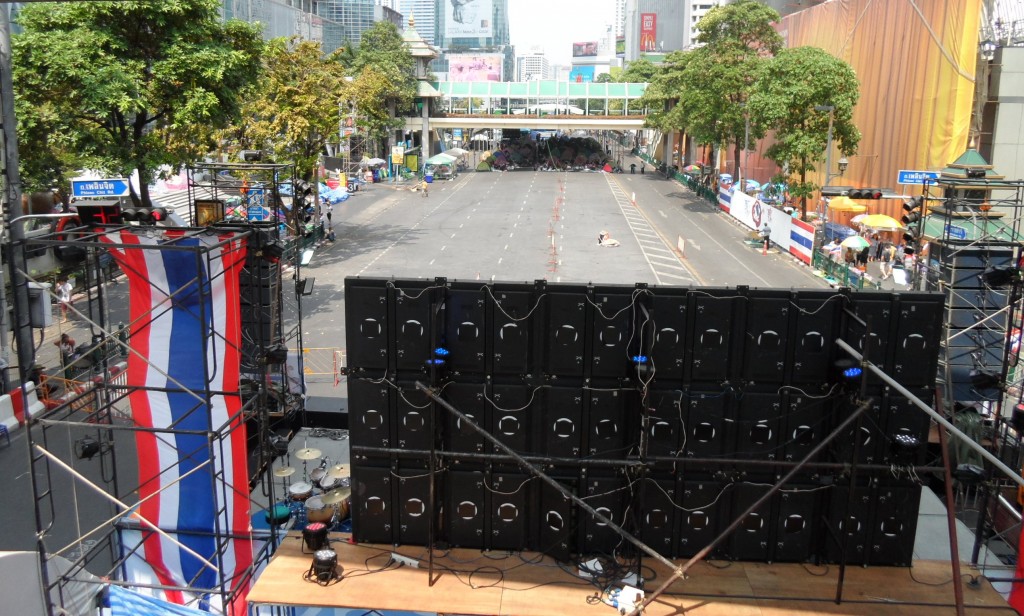 ===========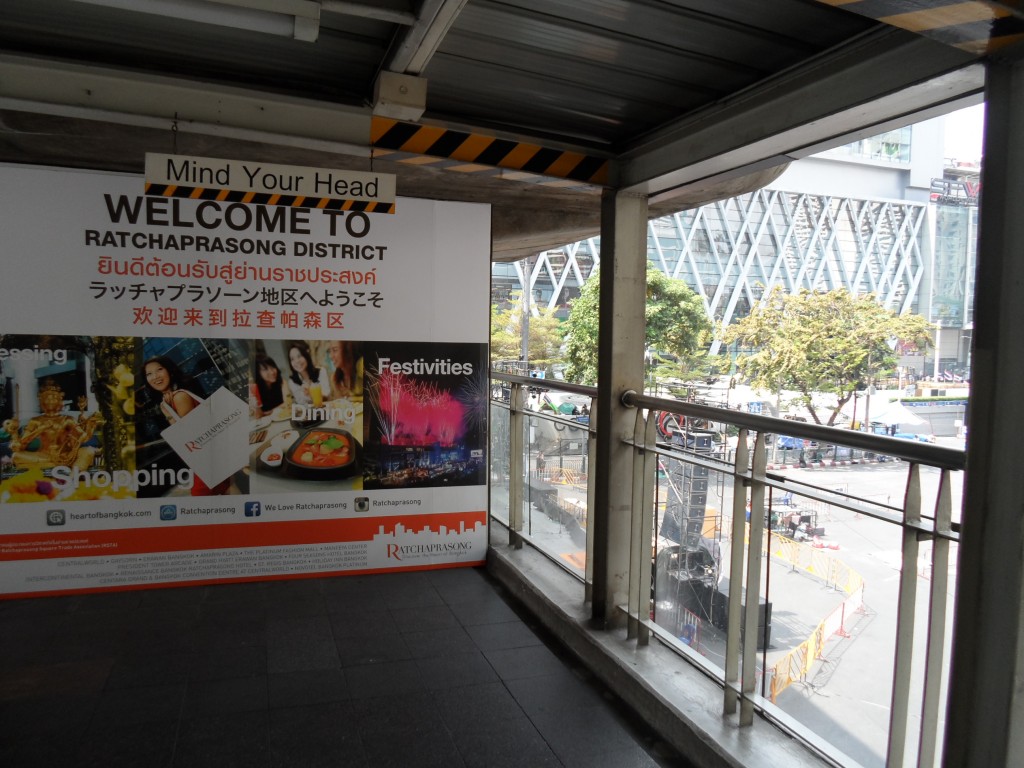 ===========