22 Dec, 2013
Reston, Va. (PRWEB) December 20, 2013 – The advancements in technology over the last decade have changed the way children spend their free time, up to 10 hours a day inside according to the Joan Ganz Cooney Center. A great deal of this indoor time often includes using technology which, if unmonitored, may have an unintended negative impact on our children. A new National Wildlife Federation report explores the positive benefits of technology and outdoor exploration. Friending Fresh Air: Connecting Kids to Nature in the Digital Age details how kids' media habits can both positively and negatively impact health, learning and social development.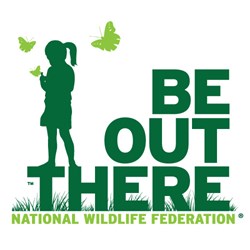 The report (http://www.nwf.org/techreport) provides real-world advice to help parents serve as positive role models and teach children to use technology in moderation. Technology can be a valuable tool to help families balance the lure of screen time with the importance of green time for kids. Today's connected world enables children to experience nature in ways never before imagined.
Some of the tools mentioned in the report are:
1.    Use technology to help plan or inspire your next outdoor adventure.
2.    If they love it, embrace it, and take it outside.
3.    Keep a record of outdoor experiences with the help of electronics photos, videos or an electronic journal of adventures
4.    A technology themed adventure to can provide an equal balance between technology and nature.
5.    Ubooly, the brand new, innovative, app-based learning toy that can turn a walk in the park into an interactive experience.
Activities include scavenger hunts, nature hikes, mindfulness games and lots and lots of exercise. For more information: https://www.ubooly.com/rangerrick.
To accompany the report, NWF has launched a Winter Wonderland photo contest continuing until January 31, 2014. Contestants are encouraged to use their holiday gizmos and gadgets to capture a picture perfect outdoor moment. The contest winners will be hosted at http://www.beoutthere.org. To learn more about the Be Out There Winter Wonderland photo contest, visit: http://www.beoutthere.org/winterphoto.
"Kids need to be outside all year long, especially in the winter when days are short and we're all a little more cooped up than usual. It helps them burn off energy, stay fit, and be mentally focused for school, homework and all activities in their busy day," said Meri-Margaret Deoudes, vice president for NWF's Be Out There Movement. "The Winter Wonderland Photo Contest brings children and parents outside to enjoy the outdoors, and it's also a chance to win some great prizes."
About NWF
The National Wildlife Federation (NWF) is America's largest conservation organization, inspiring Americas to protect wildlife for our children's future. The organization seeks solutions to reduce the impact of climate change, protects and restores wildlife habitat, and connects people of all ages with nature. For more information, please visit: http://www.nwf.org.