15 Oct, 2013
Portland, Oregon (PRWEB) October 15, 2013 – Gap year programs, long a staple of education systems in Europe and Australia, have grown substantially in popularity in the United States during the past six years. In response to this trend, a team of leading education and gap year experts have joined together to support a new gap year accreditation organization, the American Gap Association (AGA).
The mission of the non-profit AGA is to advocate for increased participation in gap year programs, establish standards for safety and quality and support continued research on the overall impact of the gap year experience on student achievement.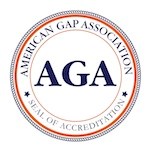 AmericanGap.org makes it easier for students and parents to find credible programs and construct programs based on a student's goals and interests. The site serves as a central resource for detailed information on provider background, curriculum options and benefits including, in some cases, the opportunity for college credit.
"Early research indicates students who participate in formal gap year programs after high school tend to have higher college GPAs," notes Ethan Knight, founder and Executive Director of the American Gap Association. "This argues for gap year programs having a more integral role in the higher education structure here in the United States."
Taking a gap year has been shown to have a positive impact on students' overall academic experience and, in many cases, maximize the return-on-investment of tuition costs.
According to Karl Hagler and Rae Nelson's book The Gap Year Advantage, based on an independent study of 280 gap year students, the highest three rated outcomes of gap years is that of gaining "a better sense of who I am as a person and what is important to me" followed by "[the Gap Year] gave me a better understanding of other countries, people, cultures, and ways of living" and "[it] provided me with additional skills and knowledge that contributed to my career or academic major."
The AGA has established a set of standards to hold gap year organizations accountable to delivering the best-possible experience and for students. As a result of a rigorous approach to criteria setting, the AGA holds the official standards for gap year organizations in the United States and is recognized by the U.S. Department of Justice and the U.S. Federal Trade Commission. More than 23 gap year program providers are in the process of AGA accreditation. Additionally, the Common Application now asks whether students plan to take a gap year.
"We've gone through three different accreditation schemes this year," said Scott Burnett, founder of Pacific Discovery, a gap year program provider headquartered in New Zealand. "We've found that the AGA accreditation scheme was by far the most thorough and the most valuable to us, in terms of having us undertake a detailed critical review of all aspects of our operation. I'm sure AGA will have the effect of improving GAP experiences for students on any AGA accredited program."
The AGA is the first organization to establish an accreditation process for gap year program providers. Advisory Board members include pioneers in the gap year sector such as Holly Bull, currently President of the Center for Interim Programs, current and former deans of admissions from notable universities including Duke, Harvard, Middlebury and Princeton and leading education consultants.
About the American Gap Association: http://www.americangap.org.