30 Sep, 2013
"What's in a name? That which we call a rose by any other name would smell as sweet." So spake my ole pal, Shakespeare. Ahh, but he didn't have to do battle with cabbies in Bangkok or Mumbai now, did he?! Cab drivers know all the little back alleys and short cuts and are kings of the road, but one thing they're not good at is listening to where you wanna go. Especially if the place has happened to re-christen itself seemingly overnight!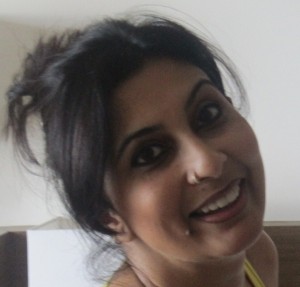 Hotels are great at this kind of confusion. I mean, you hardly ever see a mall or a statue used as a landmark changing its name. But hotels are doing this all the time! More so the ones that are not owned outright by a brand, just managed by it. The hotel owner will suddenly get it into his head that he'd actually much rather prefer D over A because his wife was awfully bucked over the front office manager's bowing to her with his nose touching the floor, or because, on his second visit back, D remembered to leave little mint chocolates on his pillow! Bang – there flies his brain outta the window and A is in for a merry time of it now. The owner will make life so miserable for A that the latter will be mopping his brow in relief when the contract ends and he can legitimately leave this Mad Hatter's tea party!
This ain't as farfetched a scenario as you may think, either. There's plenty of it going around. The Shangri-La has pulled out of Mumbai and so has the Lebua with its Delhi partner and I have insider dope that tells me the Dusit was none too happy with its partner at the inordinate delay in opening up in Delhi. I once worked for a hotel in New Delhi where I positively dreaded being hauled up in front of the owner, not because I was scared (who?moi?? perish the thought!) but because I was easily in for a four-hour discourse on NOTHING, if caught.
This hotel was once a Hyatt property and the Hyatt dudes couldn't wait to bid adieu once the management contact ended! The owner, who is in his late fifties, spent hours on end speculating on which brand would best suit his hotel; to my knowledge, he invited biggies like Starwood for a site inspection. And then decided he was a much better hotelier than all these multinational chains put together and so could quite easily run the place himself. And when you stop to think that his method of running things was firing, instead of hiring, people, you begin to understand where this hotel stands in the grand scheme of things!
Now what of the poor cabbie in such a scenario? He couldn't give a toss whether you choose to be a Ritz Carlton or a Howard Johnson; so far as he's concerned, you're just meddling with the map in his head and he's gonna pay you no never mind! And so the hotel I referred to above continues to be known as the "Hyaath" (well, this is Delhi!) even though it's been five years and counting since the divorce. The Oberoi learnt this the hard way in Mumbai. Building two hotels cheek-by-jowl on Nariman Point and calling one the Oberoi and the other the Trident – and they seriously expected a local cabbie to get the difference?! Hell – even we mediawallahs didn't get it!So then they went in for this mass, hideously expensive branding exercise. Nada. We all live in this happy compromise now, when you just say you want to get to The Oberoi and the cabbie willingly vrooms off.
At least an Indian cabbie is resourceful enough to take you to where you want to go, even though both of you don't necessarily have the same address! A Bangkok cabbie is liable to just ask you to hop out of the cab if you insist on talking at cross-purposes! The Marriott Riverside changed a coupla years ago to become the Anantara Riverside. 'Xcpt TripAdvisor and the hotel chain that put in all this moolah buying up the place – you think anyone cares?!
I had to go to Laos last month for my visa run. I had visited once before and had stayed at the newly built Novotel which was possibly the best hotel in town then. I decided to repeat the experience – why fix it if it ain't broke?! To my bewilderment, the omnipotent, omniscient Google showed up no Novotel, instead, there was a Mercure. Wokay. I arrive, still in a befuddled state, and collar the general manager. He gave me some half-baked explanation which I need some more time to understand (clearly, a month is too short!) I mean, why on earth would the same hotel group (Accor) switch brands around (Novotel and Mercure are part of the same chain); has the exercise really caused it to reach Top of the Pops on some hospitality rating chart or witness a sudden influx of visitors?
The beleaquered Pierre which opened in New York in 1930 went through a few avataars too, becoming a Four Seasons and then eventually, a Taj hotel in 2005. In one of his books, author Robert Parker has bemoaned the fact that the erstwhile Ritz Carlton in Boston changed its name when the Taj Group took over the management in 2007. The Ritz Carlton faced quite a bit of flak anyway, when it was bought over by Millenium Partners in 1999 who then decided to build another Ritz (the present Ritz Carlton Boston Common) facing the original one (yeah, go figure! Makes as much sense as the Oberoi Mumbai story when he coulda just knocked down a wall and had himself one big fancy hotel!) The old Bostonian guard reacted with much disfavour, with one member going so far as to say: " The movement of a name from one place to another doesn't do it. There would never be that special atmosphere; a grace, decency, and ambiance that once existed." (quote)
I have to say I don't much get the whole thing. Why would you want to go in for more and more monikers which only causes confusion and dilutes your essential brand image? As an example, the subtle distinction between the Oberoi and the Trident is that the former was clearly to be a five-star luxury brand while the latter was pegged as a five-star business brand. Somewhere along the line, the architects, landscape designers, interior designers and, by default, presumably the owner (!) got their wires crossed and so the Trident at Gurgaon and the Trident at Bandra-Kurla Mumbai are anything but business! They are among the swankiest hotels that can give any luxury brand a run for its money. Still blaming the poor cabbie??