11 Jan, 2012
Oakland, CA (PRWEB) January 09, 2012  – Lonely Planet's new title, Happy, has one goal: to reveal secrets of happiness from cultures around the world so that readers may manifest more joy in their own lives.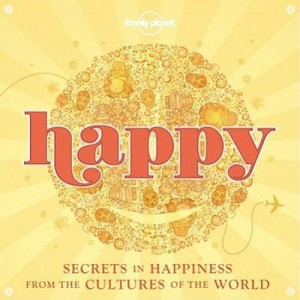 Happy is an exploration on the multitude of ways different cultures inspire happiness and features 55 of these practices, exploring happiness through the themes of mind, body and spirit. Happy takes the reader through a journey of some the world's most inspirational practices, festivals and traditions including:
Thailand's Loy Krathong, which encourages one to let go of little worries
Italy's Festa del Cornuto, which inspires one to move on from a broken heart
India's Hasya yoga, which teaches one to laugh more in their own lives
Chile's Mingas, which celebrate contributions to the community
Each double-page spread of thought-provoking profiles contains suggestions on ways to implement these concepts into the reader's own life. Lessons throughout Happy include those on love, acceptance, achievement, wealth, work, generosity, family compromise, and death.
As the book says, "one of the unspoken gifts of travel is it allows us the chance to open our mind, eyes and soul to how different cultures invite happiness into their lives, whether those countries are some of the wealthiest in history or are struggling to put food on the table."