11 Jun, 2012
(PRWEB) June 10, 2012 – Based on a study published by Data.gov, states such as New Jersey and Alaska have the highest passport ownership rates above 60% of the population. However, inland states such as Mississippi have passport ownership rates as low as 20% of the population.
Such a figure is good news for expedited passport services. The large population of U.S. citizens without a passport represents a large, untapped market of 210 million citizens for passport expediting services to target.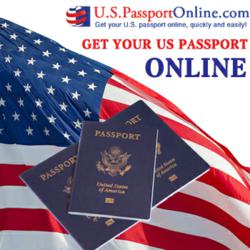 Passport expediting services are private entities that provide passport-related services to clients. The passport-related services include new passport applications, expedited passport renewal, lost or stolen passport replacements, child expedited passport application, damaged passport application, passport name change and addition of new passport pages to an existing passport.
They cater to clients that urgently need these passport services, such as clients that are going on a flight within 2 days. USPassportOnline.com claims to guarantee turnaround timings as fast as within 24 hours.
Private expedited services should not be confused with the expedited services provided by governmental agencies, such as the Postal Service.
However, many passport applicants do not know about both channels of expedited services. Most passport applicants think that the only way to apply for such passport services is to approach official government agencies. Also, many do know not about expedited services, and have delayed their flights because of the relatively longer passport processing time through official channels. Passport processing times vary across different states, but the average processing time is about 4-6 weeks, which is not guaranteed.
Passport expediting services will prove to be a sure-winner amongst clients that are going onto a flight, but do not have the necessary passport requirements to be granted access out of the U.S. and into their destination country. In addition, expedited passport services provide periodic updates on their clients' passport application status, giving reassurance to their clients on their orders and when they can expect the passport back.
The ease of such passport applications also make expedited passport services very attractive. For passport renewals, the client only has to mail their passport, a photo, and two documents required for the renewal to allow passport expediting services to process the application.
However, it should be noted that some types of applications, such as new passport applications and child passport applications, require the client to be physically present to verify their identity at an acceptance agent located at a courthouse, or local post office.