3 Mar, 2023
Nakhon Pathom, Thailand — Organic tourism and Balanced Tourism products were both prominently present at the 8th Annual Sookjai Organic Festival held at the Suan Sampran eco-resort (https://suansampran.com/) between February 17-19. They were among a vast spread of organic products and services on display, ranging from fruits and vegetables to arts, crafts, fashion accessories, cosmetics, shampoos, toys and much more.
More than 10,000 people attended the three-day event, which generated an estimate 3.5 million baht in direct sales for the roughly 200 small and medium sized enterprises. Thanks to the sponsorship support, all the organic farmers/vendors were able to participate free. They also got one free accommodation for three nights per booth in local hotels and apartments.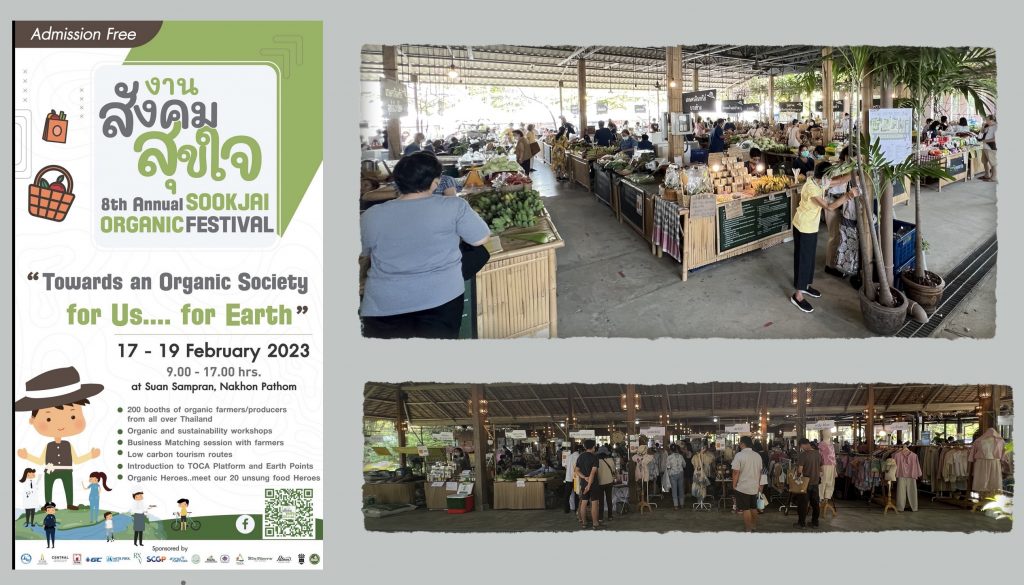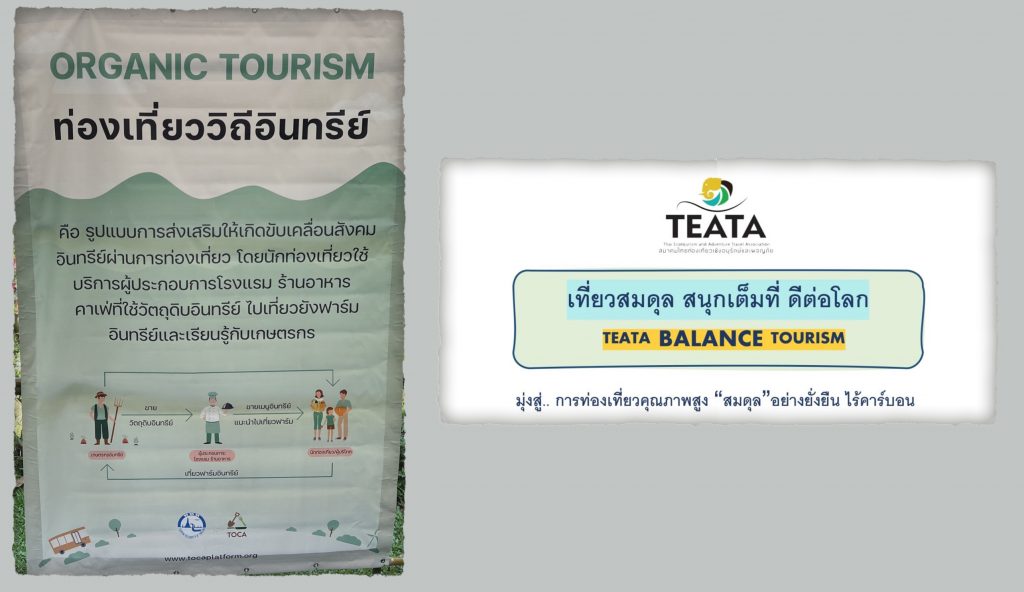 Under the theme of "Towards an Organic Society: For Us…. For Earth", the Sookjai fair was organised by the Happy Society Foundation in collaboration with the Thailand Convention and Exhibition Bureau (TCEB), Tourism Authority of Thailand (TAT), Central Group, Mitr Phol Group, PTTGC, SCG Packaging, Rxv Wellness Village, the Agricultural Land Reform Office, the National Science and Technology Development Agency (NSTDA), and the nationwide organic farming network.
The fair brought together entrepreneurs, farmers and many other producers in the upstream, midstream, and downstream value chain. It featured discussion forums covering production, sales, marketing, innovation and new technology, and a business networking to link buyers and sellers. Consumers had a chance to buy quality organic products.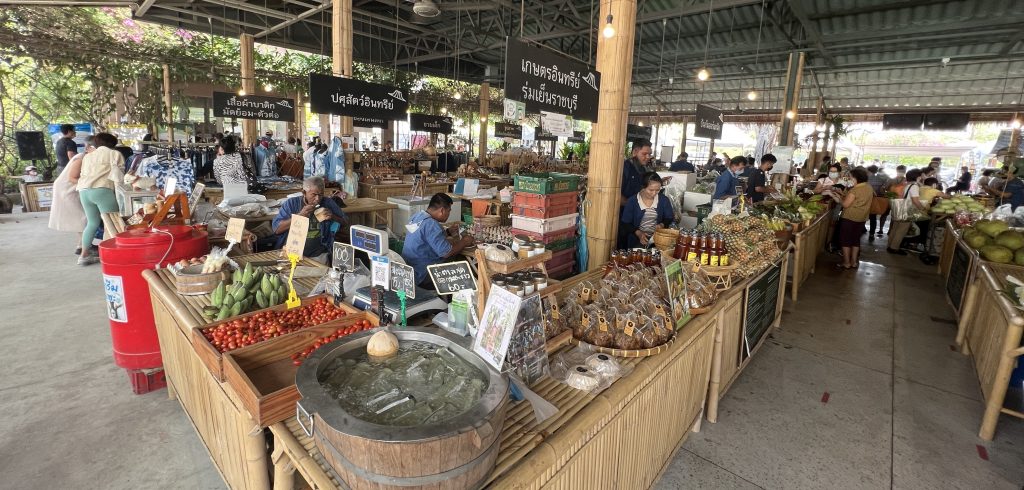 Twenty Organic Heroes gave inspiring talks on their experiences. A Knowledge Exhibition and forums focussed on trendy topics such as low-carbon tourism, food waste management, plastic waste, carbon-free farming. etc.
Travel & Tourism is becoming a strong partner in the endeavour.
The TOCA platform is an app which can be used by consumers to find supporters of organic products and services, such as restaurants and tourist spots. Those who buy from TOCA members then get Earth Points.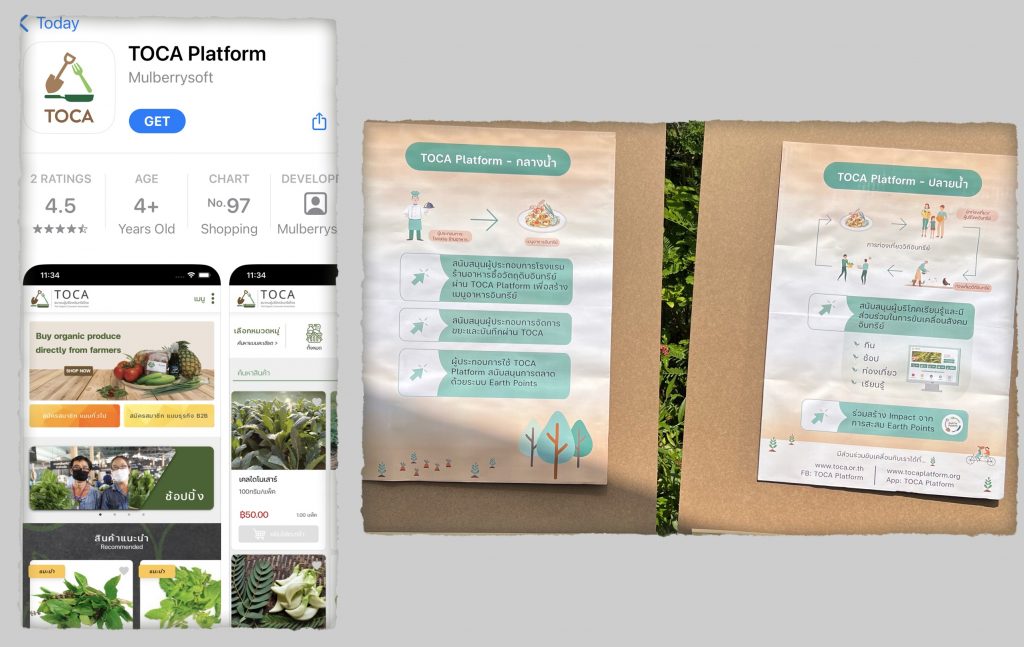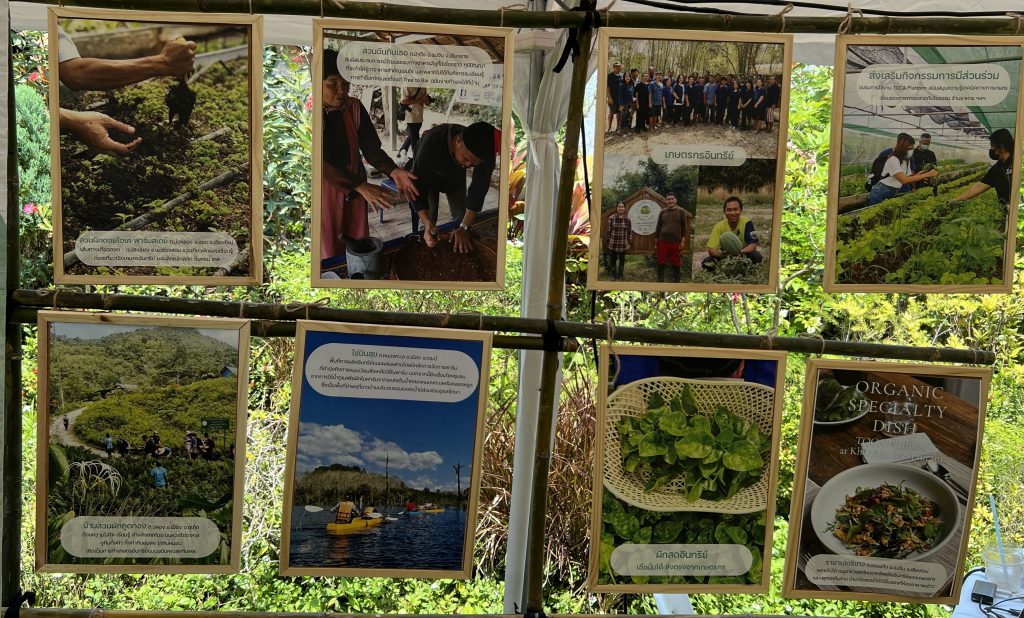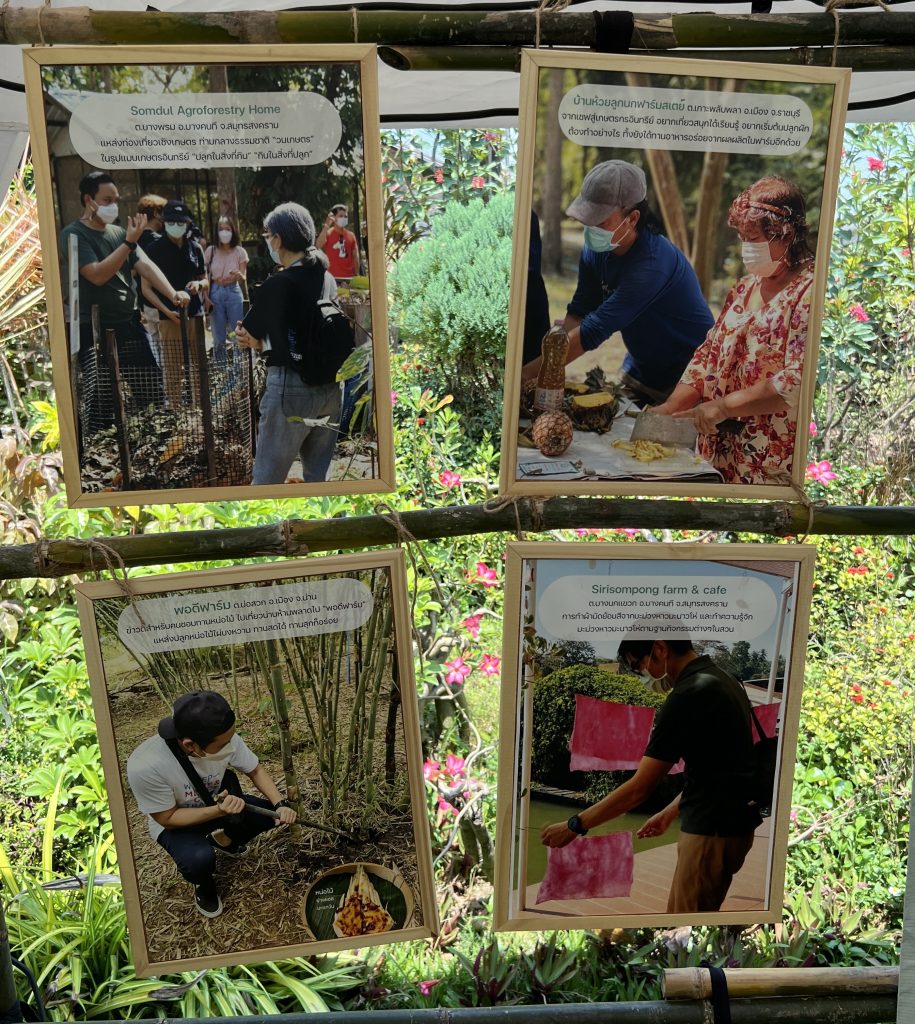 The Thailand Ecotourism and Adventure Travel Association had a booth and gave presentations on balanced tourism routes covering the provinces of Nakhon Pathom and Samuut Songkram, both within easy reach of Bangkok.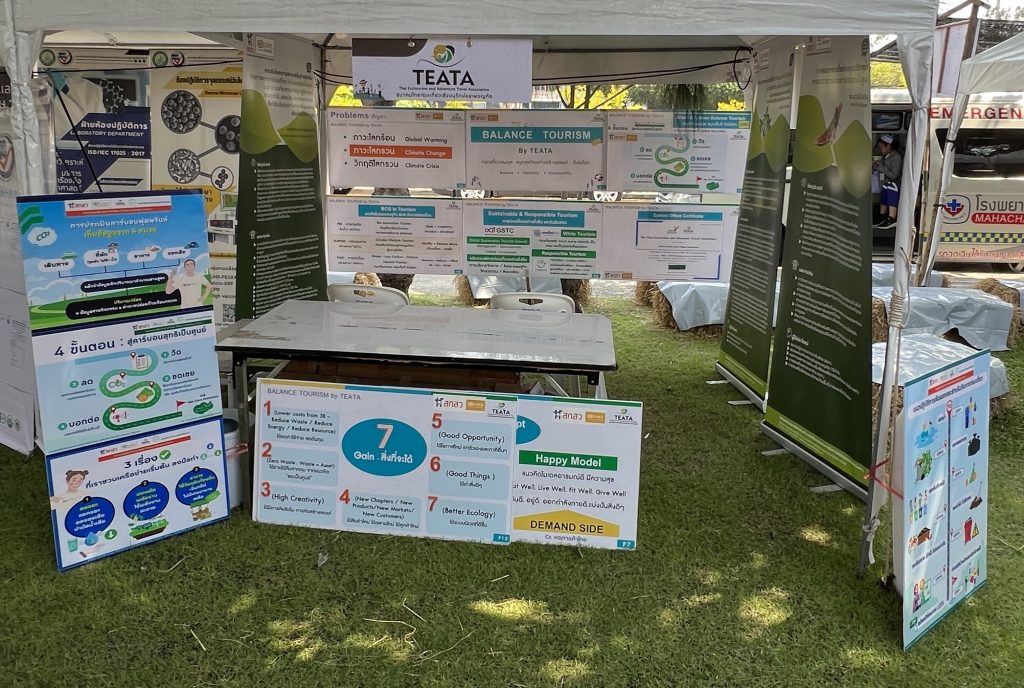 Many Thai restaurant owners, F&B managers visited the Sookjai fair to source products.
Mr. Arrut Navaraj, Secretary of the Happy Society Foundation and the President of the Thai Organic Consumers Association (TOCA), said the COVID-19 pandemic was a wake-up call for the world about the importance of human health and the contributing role of safe foods produced free of chemicals, pesticides and fertilisers.
He said just as everyone had to be vaccinated and innoculated to protect themselves against Covid, so too do all consumers need protection against harmful products. This means consuming food and beverages which are good for health, produced at lower costs, with zero environmental impact and the money going directly to the grassroots communities. Healthy people also mean a healthier workforce, thus contributing to productivity.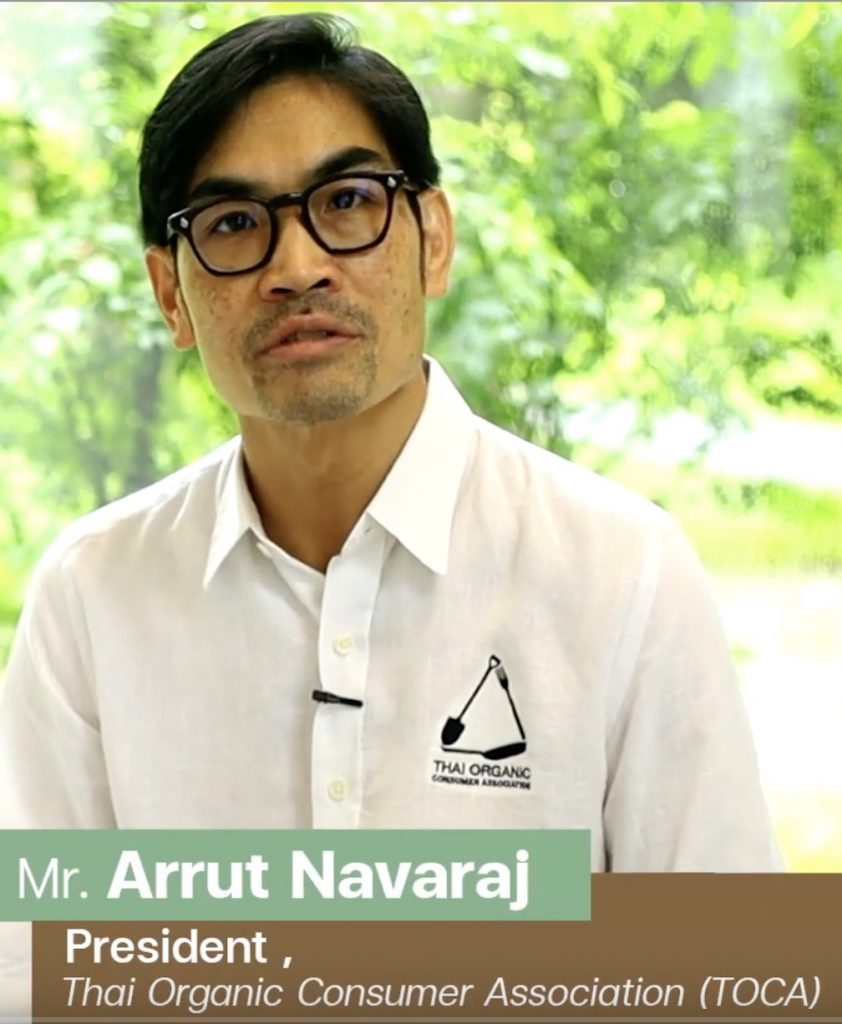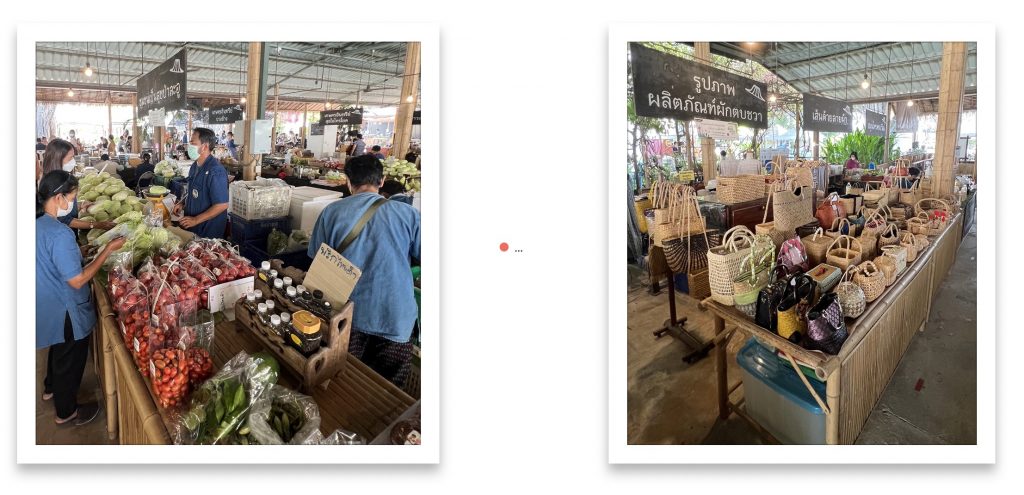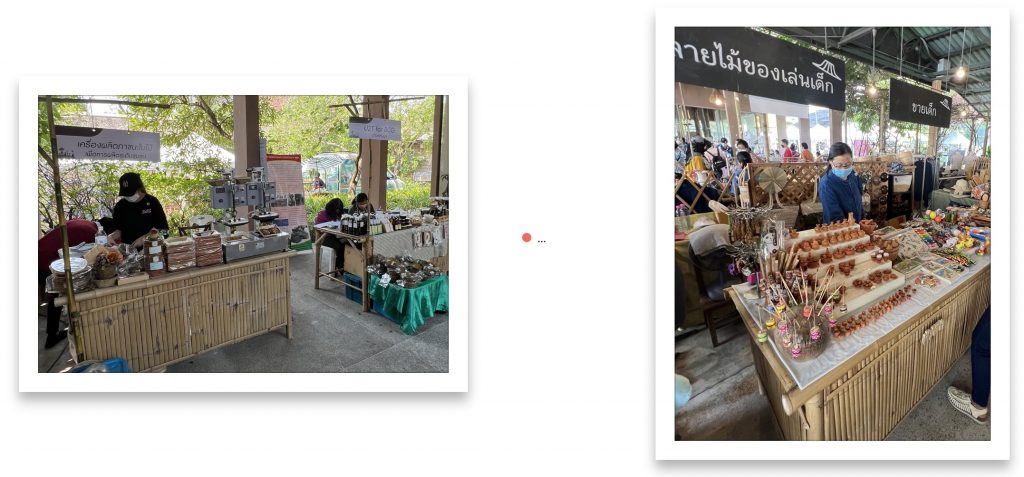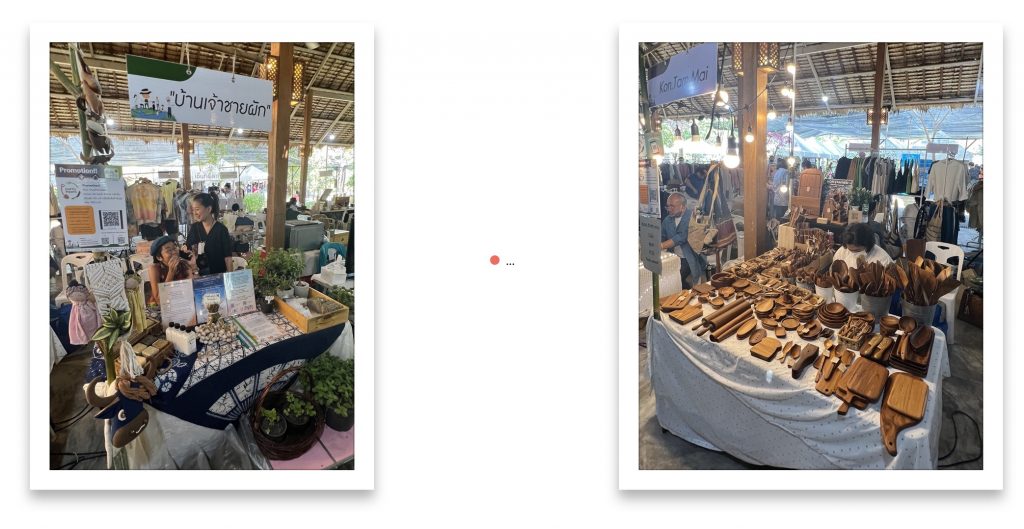 The fair is a part of the Sampran Model pioneered by Mr Arrut. He reinvented one of Thailand's most popular family-owned resorts from a cultural attraction into a centre of agricultural heritage and wisdom. It is also in line with the Thai government's Bio-Circular Green (BCG) Economy Model, and plays a major role in promoting Health & Wellness tourism.
Next year, the 9th Sookjai Organic Festival will be on 26-28 January 2024