30 Jan, 2020
NEW YORK, LONDON, AND SINGAPORE, 28 JANUARY 2020, PRWEB – ComplyAdvantage, the regtech company transforming the compliance industry through data science and Machine learning to neutralize the risk of financial crimes, today released the '2020 Global Compliance Report.'
From regtech innovation to the ever shifting regulatory landscape, the report explores how technology and politics are set to shape Anti-Money Laundering (AML) and Counter Financing of Terrorism (CFT) in 2020 and beyond.
Major themes include:
Sanctions: Sanctions are set to be used increasingly as a tool of 'first resort' by the current United States administration. How can financial institutions prepare for increasingly divergent sanctions in 2020 and beyond?
Money Laundering: Techniques will continue to rapidly evolve. They will increasingly involve sophisticated use of new technology and the exploitation of vulnerable demographics. The nexus with cyber crime will strengthen.
Regulatory Landscape: While regulatory changes are occurring around the globe, the AML framework will continue to creak under pressure. Regulatory divergence challenges the evolution of global, regional, and national compliance.
Innovation: Financial institutions will work ever more closely with regulators to harness the potential of regulatory technology, especially machine learning. Expect 2020 to be a year of deepening engagement, where "partnership" will be a strong theme, especially between the public and private sectors.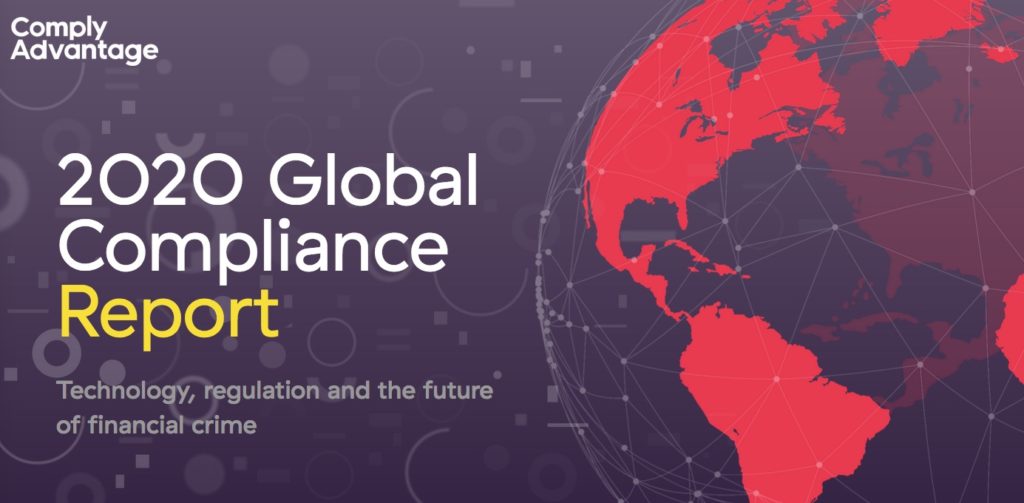 Financial institutions and corporates are forced to navigate an AML/CFT ecosystem facing immense pressure and strain from competing narratives of national politics, global economic inequality, and rapid socio-economic changes.
"Rapidly evolving economic and political developments are putting more and more pressure on companies that operate across regulatory boundaries. Shifting of regulatory tectonic plates driven by the United States, Russia, Iran, and China make this landscape increasingly challenging to navigate. A robust enforcement and supervision regime relies upon international consensus which is being aggressively challenged.
As technology enables a rapid increase in international financial flows and the complexity of supply chains, now more than ever companies have to be alert to the huge challenges they face when combating money laundering, adhering to sanctions regulations and maintaining reputational integrity," said Charles Delingpole, Founder and CEO of ComplyAdvantage.
"Our 2020 Global Compliance Report analyzes regulatory divergence, money laundering, and innovation, focusing on how financial institutions and corporates combat a moving target," Delingpole added.