30 Jan, 2020
NEW YORK AND MIAMI, 28 JANUARY 2020, PRWEB – Today, researchers at the nonprofit Global Wellness Institute™ (GWI), revealed new US data from its recent study: "Move To Be Well: The Global Economy of Physical Activity" at a press conference in New York.
The data shows a sharp divide between the "haves and have-nots" in the United States – which leads in spending and innovation of the physical activity market worldwide, but ranks just #20 in participation. GWI's mission is to empower wellness worldwide by educating the public and private sectors about preventative health and wellness through research, industry initiatives and roundtables, wellnessevidence.com, and its Wellness Moonshot campaign.
GWI Chair and CEO Susie Ellis said, "These provocative insights prove how crucial it is for business leaders, policymakers and the wellness industry itself to encourage ongoing, daily participation in physical activity—not just for those who can afford it or have easy access to gym memberships and exercise classes. I was disappointed to learn that so much of the explosive success stories we see in the fitness market—from brands like Peloton, SoulCycle and CrossFit—are essentially the sales of more 'product' to the same individuals and not introducing more people to fitness."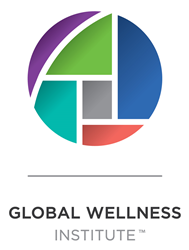 These provocative insights prove how crucial it is for business leaders, policymakers and the wellness industry itself to encourage ongoing, daily participation in physical activity here at home and abroad for all individuals.
Slides highlighting where the US leads and lags can be accessed here, and the full report can be accessed here.
The "Move To Be Well: The Global Economy of Physical Activity" report provides in-depth global, national and regional data on consumer spend within all six markets of the physical activity economy (sports and active recreation, fitness, mindful movement, equipment and supplies, apparel and footwear, and technology). In addition, the report highlights participation rates for 150 nations, the big emerging trends and business opportunities across countries, and market growth projections.
Five Ways the US Leads in the Physical Activity Market
• US consumers spend more on physical activity than any other country in the world—$265 billion.
• US accounts for almost one-third of the global market.
• Not only does the US rank first for overall market size, but it also ranks first among all six subsegments.
• US consumers spend $810 per capita on physical activity—ranking second globally after Monaco.
• US market will grow by 5.2 percent annually over the next five years, which is faster than projected GDP growth (3.5 percent per the IMF). The US will account for about 25 percent of global market growth during this period.
Disconnect Between Market Growth and Increases in Chronic Disease
However, while the US outspends all other nations, GWI senior researchers and report co-authors Ophelia Yeung and Katherine Johnston noted our nation has much to learn from other countries and cultures when it comes to encouraging daily physical activity (recreational or otherwise) among every demographic and socioeconomic level.
"While physical activity is a massive $264.6 billion commercial segment in the US, there is a major disconnect: Sedentary lives, obesity and chronic disease are escalating right alongside the fitness market's explosive growth," says Yeung. "Sadly, America's high spend doesn't translate into high participation rates. In fact, the US ranks 20th in physical activity participation (58 percent)—significantly behind leaders like #1 Australia, #2 Taiwan, #3 Norway and #4 New Zealand, where participation ranks in the 80 percentiles."
Opportunities for Businesses and Policymakers
Johnston added: "When many people think 'fitness industry' they think gyms, boutique studios, yoga and fit-tech like wearables, but there are so many ways people can get enough exercise to stay healthy—from playing sports to dancing to biking to work. And there are huge opportunities for businesses and policymakers to get more people active, beyond affluent urbanites/suburbanites, the young and the already-healthy."
Yeung and Johnston suggest that US policymakers, business leaders and healthcare advocates could encourage a more democratic approach to physical activity by exploring successful models from around the globe.
Physical Activity Models the US Could Consider:
1. Support and Encourage Communal Physical Activity – Community-sponsored open streets for biking; Australia's "Live Life Get Active," which offers free fitness classes in parks and neighborhoods; and Global Wellness Day, which encourages worldwide mass participation in getting active in communities.
2. Prescribe Exercise – Doctors in the UK and Singapore are actually prescribing exercise with public support and infrastructure to back it up.
3. Incorporate Physical Activity into Each Day – The Active Schools initiative, a public-private partnership working with more than 23,000 schools around the US to integrate 60 minutes of movement and play into the day for every K-12 student, is a good start.
4. Provide Senior Playgrounds/Gyms – Join progressive countries already providing convenient equipment at parks and in public spaces to encourage fitness as well as regular social interactions that combat loneliness and social isolation.
5. Accessible, Grassroots Dance for All – Dance-based fitness classes/routines are a big trend is the US, but we could look to Asia's plaza dancing movement and the silent discos popping up in the UK, Australia and Singapore to encourage more adoption.