4 May, 2016
Dubai, 28 April 2016, (ATM Press Release) – Arabian Travel Market (ATM), the region's leading travel industry showcase, has named Taiwan as the recipient of the New Frontiers Recovery Award 2016 at a special presentation that was also broadcast on ARN radio on the final day of the annual event.
"We wanted to recognise Taiwan not only for its swift physical rebuilding, but for the way the country has maintained its optimistic outlook with regards to maintaining and growing its tourism industry, particularly when it comes to targeting travellers from the Middle East region." said Noblet-Segers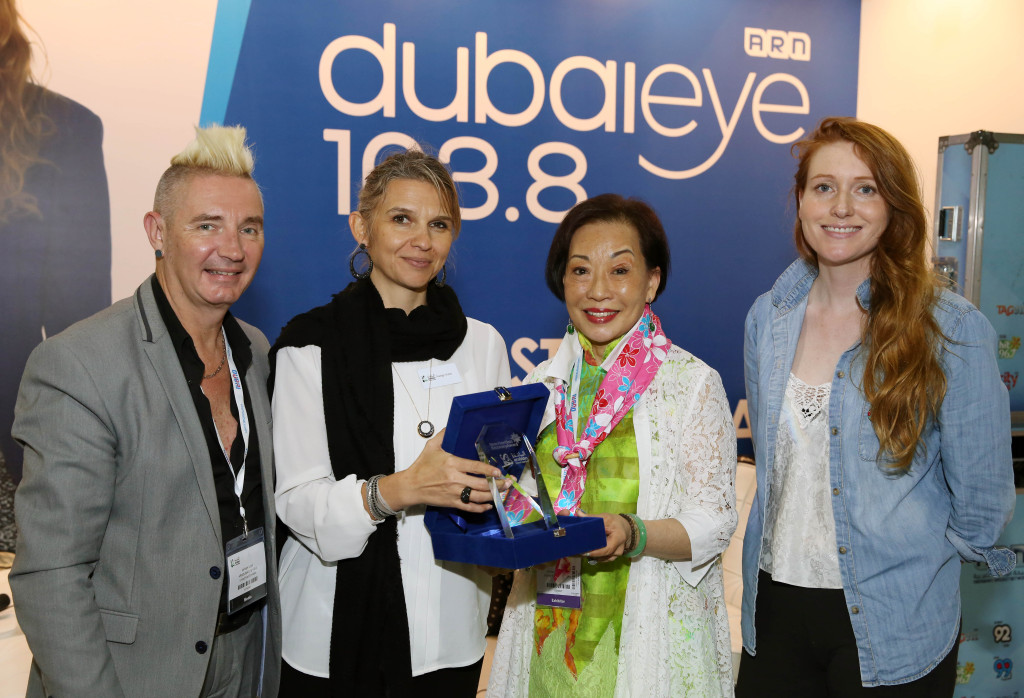 "We are pleased to receive this award," said Arthur Hsieh, Director, TTB Singapore Branch, Taiwan Visitors Association. "We managed to recover swiftly from the earthquake as our infrastructure is so strong. The rebuilding has now been completed and we want people in the Middle East to know that Taiwan is renowned for its national parks and scenic areas full of flowers, fruit and greenery. You can see the mountains and the beach in one day and travel from north to south in just 90 minutes thanks to the 300kmph bullet train."
The island nation, which has long been a popular tourism destination, was hit by a 6.4-magnitude earthquake in February 2016 causing the worst death toll in the country's history since 1999. In the aftermath of the earthquake, Taiwan's government was swift to react, allocating US$1 billion in aid to address building safety and agricultural land soil concern. Around 2,000 schools have since been retrofitted for quake safety.
Taiwan was shortlisted along with Nepal and the Philippines, which also experienced natural catastrophes that caused significant human and economic losses in the last 12 months. Nepal suffered a 7.8-magnitude earthquake in April 2015 that flattened large parts of the capital Kathmandu and caused devastation across the entire nation. Philippines was hit by a typhoon in October 2015 displacing half a million people and directly affecting over 1.24 million Filipinos.
Now in its 12th year, the New Frontiers Recovery Award was created in 2005 to recognise outstanding contributions to tourism development in the face of overwhelming adversity, supporting the chosen destination by donating exhibition space at the event to the value of US$10,000.
Previous award recipients include Nepal, Phuket, Thailand; Cancun, Mexico; Sichuan, China; Baluchistan, Pakistan; Central Visayas, Philippines; and Northern India.
Note to readers: Travel Impact Newswire Executive Editor Imtiaz Muqbil was a hosted media delegate at the ATM 2016