10 May, 2016
The travel & tourism industry is set to face a major crackdown by global tax authorities worldwide in the wake of the Panama Papers leaks which show a listing of hundreds of hotels, travel, tourism and aviation companies and individuals.
A search of the database by this editor showed 113 companies with "hotel" in their registered names, 26 with the name "tour", 179 companies with name "travel", 11 with the name "airline", 30 with the name "holiday", and 10 with the name "duty-free". That's only the tip of the iceberg.
Also listed are Accor Global SA, Marriott, Shangri-La and many more global and regional hotel chains. Many individuals are also listed, including consultants, bankers, real estate agents and other personalities well-known on the circuit of travel/tourism/aviation/hotel investment conferences.
The International Consortium of Investigative Journalists has published a searchable database of the Panama Papers that strips away the secrecy of nearly 214,000 offshore entities created in 21 jurisdictions, from Dubai to Singapore, Nevada to Hong Kong and the British Virgin Islands.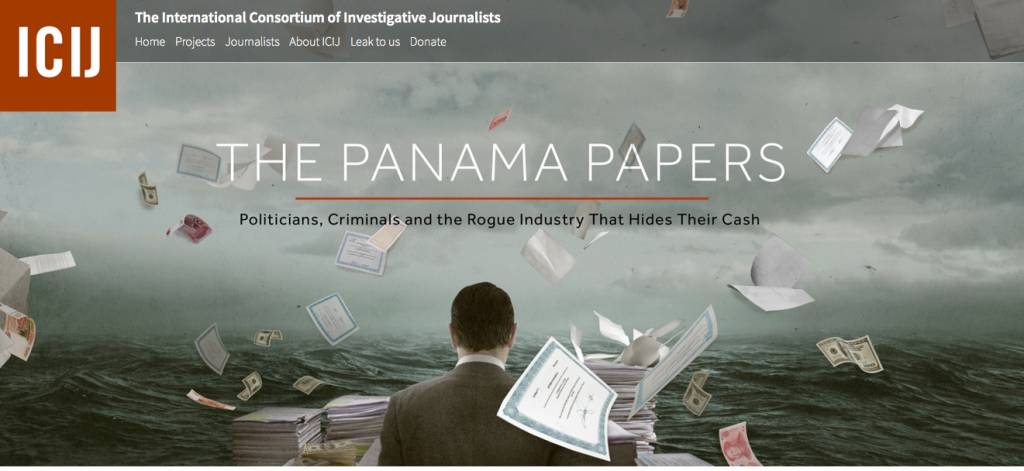 The data, part of the Panama Papers investigation, is the largest ever release of information about offshore companies and the people behind them. This includes, when available, the names of the real owners of those opaque structures.
ICIJ, part of the nonprofit organization the Center for Public Integrity, has spent more than 12 months investigating the 11.5 million files that make up the Panama Papers, working with and assisting more than 370 reporters from all around the world. The goal is to show how journalists can hold the powerful to account.
Readers can do their own search. Click here to start.
They can search the database by name of country, company or individual. There is no need to put the full name; even a partial name will do.
The leak is a major victory for me, both personally and professionally. In 2002, I was the first travel trade journalist to forecast the rise of whistle-blowers in a now-defunct column, Soul-Searching" in the Bangkok Post. Let the record show that the editors of the Bangkok Post, which claims to be the "newspaper you can trust", gagged this column in July 2012, without any explanation.
Read my incredibly accurate column here: https://www.travel-impact-newswire.com/2002/09/lets-hear-it-for-whistle-blowers/
Following are screenshots of just the front pages of what comes up when the searches are conducted: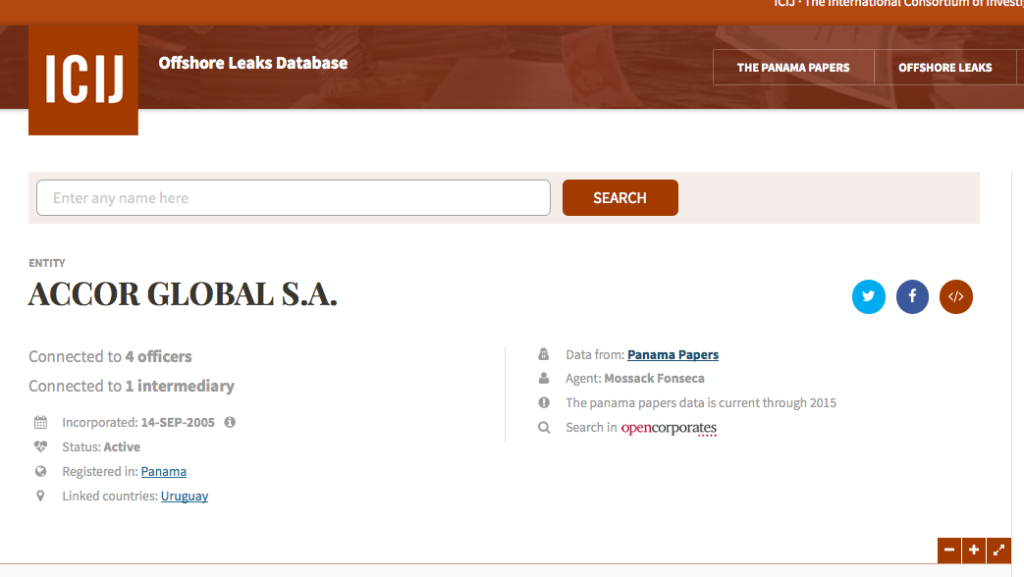 ==============
==============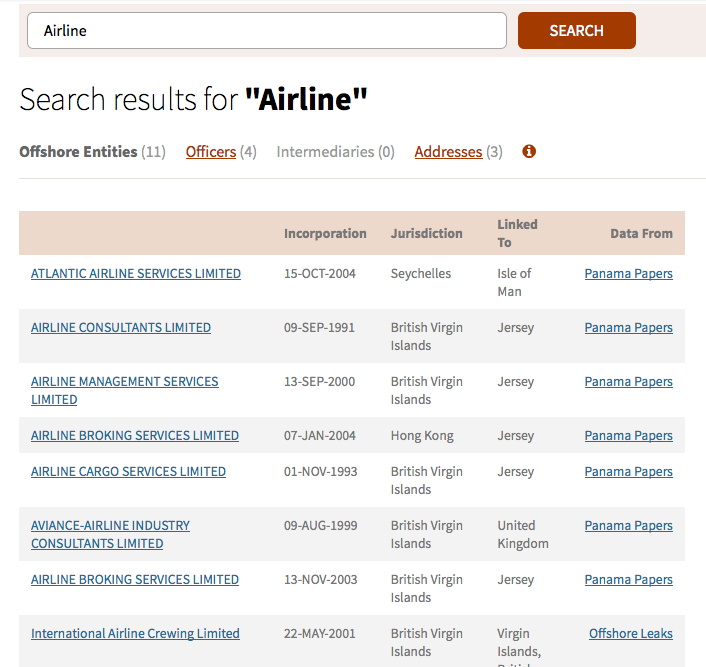 ==============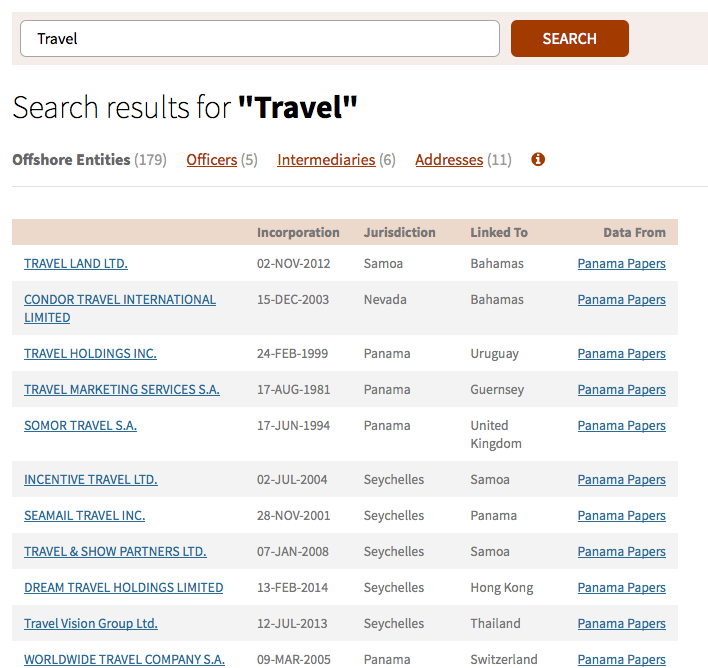 ==============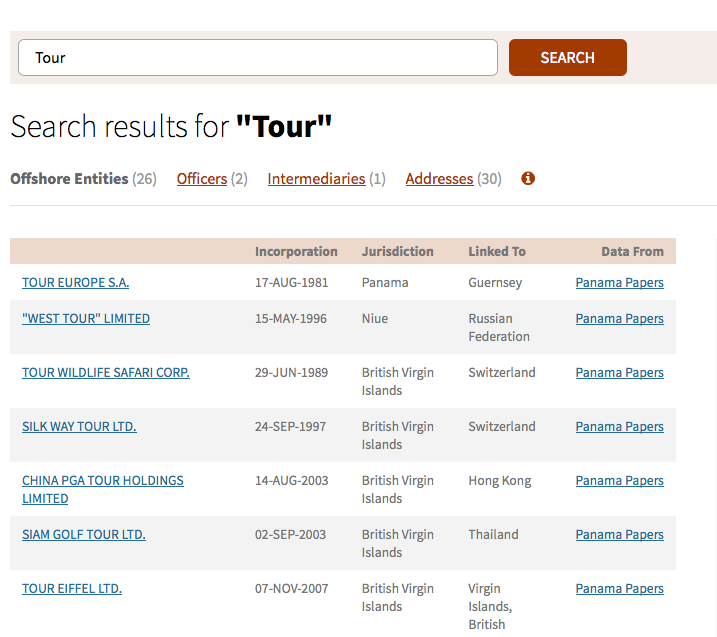 ==============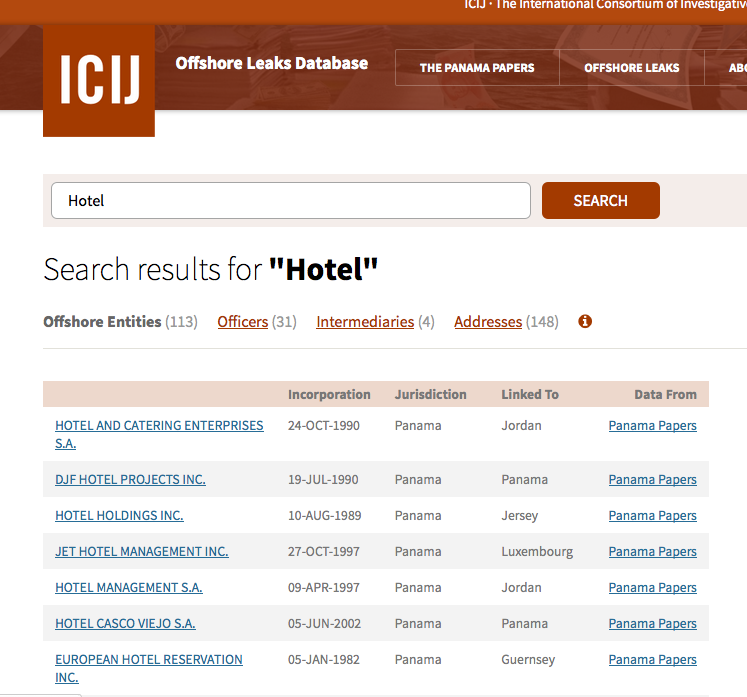 ==============