4 Oct, 2015
Beijing, People's Daily Online, September 29, 2015 –
I. China boasts the world's longest mileage of high-speed rail (HSR) line, followed by Japan and Spain. By the end of 2014, the mileage had reached 16,000 km, accounting for 60 percent of the world's total.
II. The highest ridership in the world: In 2014, the HSR traffic volumes totaled 970 million, with average daily ridership reaching 2.49 million; from Jan. to Aug. in 2015, the traffic volumes amounted to 747 million, with average daily ridership increasing to 3.1 million.
III. World's fastest high-speed rail (HSR) trains: The rail from Shaoguan, Guangdong province, to the western section of Leiyang, Hunan province, is 248 km long and the train runs with a speed of 316.6km/h for 47 minutes.
IV. The longest high-speed rail line: Harbin-Wuhan railway is 2,446 km long, 23 km longer than the Lanzhou-Xinjiang line and 25 km longer than Harbin-Shanghai line. It takes a train 14 hours and 38 minutes to run from Harbin, NE of China to Wuhan, the cpital city of central China's Hubei Province.
V. The lowest line: Lanzhou-Xinjiang high-speed rail goes through the Turpan Basin in Xinjiang and most part of the basin is at an altitude below 500 meters. And the Ayding Lake, close to the southern foothills of the basin, is 155 meters below the sea level. It is the lowest point in China.
VI. The highest high-speed rail: Lanzhou-Xinjiang high-speed railway runs through the world's highest tunnel pass through the Qilian Mountains. The 9.49-km No. 2 tunnel connects Qinghai and Gansu provinces, with the highest altitude reaching 4,345 meters, which is the world's highest high-speed rail.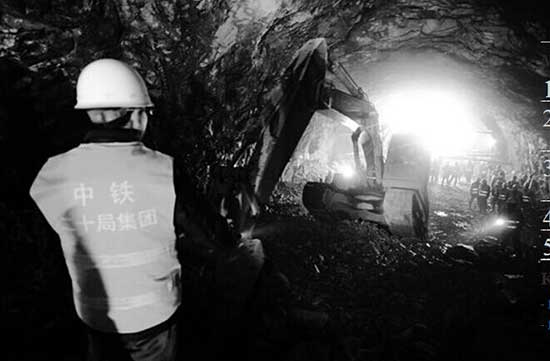 VII. The coldest high-speed railway: Harbin-Dalian high speed rail is 921 km long. According to meteorological records in the past 30 years, the temperature difference in a year of the three provinces in China's northeastern region reaches 80 degrees Celsius, making it the coldest region and the region with the maximum temperature difference in China.
VIII. The lowest ticket price: A economy-class ticket from Changle to Weifang in eastern China's Shandong Province, is the cheapest one, priced at 4.5 yuan. The train runs 24 km in only 12 minutes.
IX. The first profitable high-speed rail: On July 1, 2014 after the Beijing-Shanghai high-speed railway was operated for three years, it announced it had turned a profit. It became China's first HSR to make money. As of June 30, 2015, the Beijing-Shanghai HSR has transport a total of 330 million passengers.
X. The most beautiful high-speed rail: With a design speed of 300km/h, the 848-km Hefei-Fuzhou HSR runs through Anhui, Jiangxi and Fujian provinces and eight well-known scenic spots.