14 Oct, 2012
Beijing, 2012-10-12 – Regardless of who wins the Nov 6 election, US President Barack Obama and the Republican candidate, Mitt Romney, both owe Chinese people an apology for their indecent use of fear-mongering about the Asia nation in their campaigns.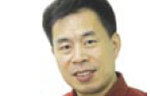 Both candidates have tried hard and often to use China as a bogeyman, by spreading confrontational or hateful messages about China in their speeches and TV ads.
It recalls the Japan-bashing the United States resorted to in the 1980s, when a fast-growing Japan was seen as an economic threat to the US. Japan, a US ally, was treated unfairly, so perhaps it's not surprising that China, with its different social and political system, has fallen prey to the political rhetoric of the pre-election grandstanding of the two candidates.
However, US politicians seem to blame China as a way of avoiding any responsibility for their nation's problems: its huge national debt, trade deficit and high unemployment.
In his first debate with Obama a week ago, Romney indulged in his customary anti-China rhetoric. While talking about his five measures to create jobs, he said he would "crack down on China, if and when they cheat", as if China is the cause of the US' trade problem.
Of course, neither Romney nor Obama have told Americans that China is the fastest-growing export market for US goods and services: That it supports millions of American jobs.
Commenting on his country's budget deficit, Romney said he would cut spending based on whether a program was so critical it was "worth borrowing money from China to pay for it". Does that mean Romney will not cut programs so long as he can borrow from countries other than China?
Obama and Romney each accuse the other of outsourcing US jobs to China. But when I asked 3M's China chief Kenneth Yu on Monday whether he knew that 3M could be condemned in the US as an outsourcer, his answer was succinct: If 3M had not grown its China business so much, many high-paying 3M jobs in the US and in other parts of the world would have been lost. You hardly hear such truth in the US these days.
The fearmongering of China in the US reminds me of the old days in China when people would blame everything on US imperialists and their running dogs in Western Europe.
But today, Chinese leaders and people have a much healthier mindset. They have abandoned the blame game now favored by many US politicians.
In fact, they could easily blame Americans for outsourcing, not their jobs, but their polluting manufacturing to China.
The US House Intelligence Committee released a draft report this week on the national security threat posed by Chinese telecommunications giants Huawei and ZTE. Should China return the favor by arguing against US firms operating in China? Should it issue a warning about Cisco for posing a potential national security threat? How about Boeing, General Electric, Caterpillar and a host of US companies that could be implicated due to their business ties with the US military? How about Visa, MasterCard, PayPal, Western Union and Bank of America? These financial firms cut their services to WikiLeaks in December 2010 under pressure from the US government. Who knows whether they would do this to China if tensions rose between the two countries.
Bashing China has become a popular pastime for many Americans. In The Wall Street Journal last Friday, Peter Culp and Robert Glennon claimed the US' alfalfa exports to China were contributing to the water shortage in the west of the country. They chose not to mention that Japan and the United Arab Emirates were the top two US alfalfa buyers last year.
After the election, both Obama and Romney should apologize to China for playing their blame game.
The author, based in New York, is deputy editor of China Daily USA. E-mail: chenweihua@chinadaily.com.cn